Colin O'Brady Story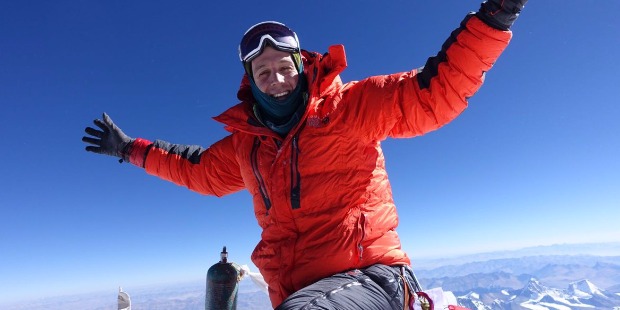 Achieving success is the ultimate adrenalin an adventurer always loves to explore and challenge. Once the mind is set, it becomes an obsession, which rests only after achieving the grand success. American adventurer Colin O'Brady is one such passionate and courageous gallant individual. On the 26th of December 2018, Colin O'Brady became the first man to cross Antarctica solo unaided and unsupported.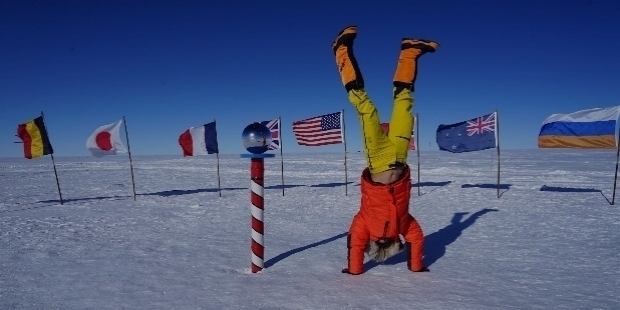 Colin describes his amazing feat with a simple quote – "This project is for anyone, who has ever been told their dreams are impossible. Be POSSIBLE." In Antarctica, there are many challenges to explore for adventurers. The polar desert Antarctica is the coldest, windiest and driest continent in the world. The coldest part of the year is recorded at −63 °C. Just imagine!
The Journey of Success:
The 930-mile, almost impossible, journey was commenced on the 3rd of November 2018. Colin O'Brady achieved the impossible in just 54 days to achieve ultimate success on the 26th of December 2018. Colin trekked for 12 hours a day, stopping at 8pm, during his long solo quest. In the last two weeks, he stretched by another hour.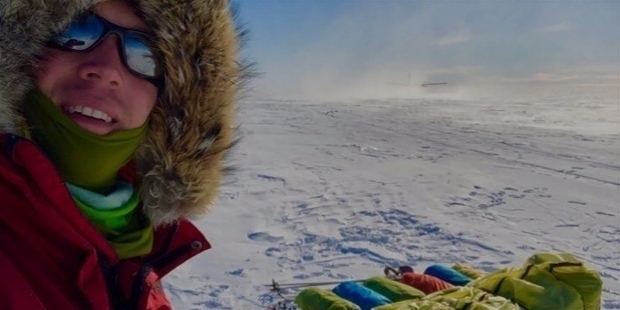 Determined and destined, in his 54 days journey, O'Brady rested for just one half-day, when he got little skin injury from his ski. The solo journey faced long days and short nights with a never dying tenacity. The race across Antarctica witnessed by the world saw Colin O'Brady sprinting to the finish.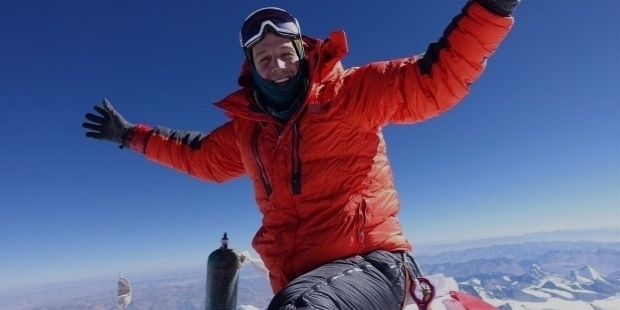 Colin's feat will be recorded as one of the greatest feats in Polar history. He covered the final stretch of 77.54 miles in one final sleepless 32-hour burst. American adventurer Colin O'Brady became the first man to ever cross Antarctica coast-to-coast solo, unsupported and unaided by the wind. His magnificent quest has set a higher bar for everyone, who will now try to break his record.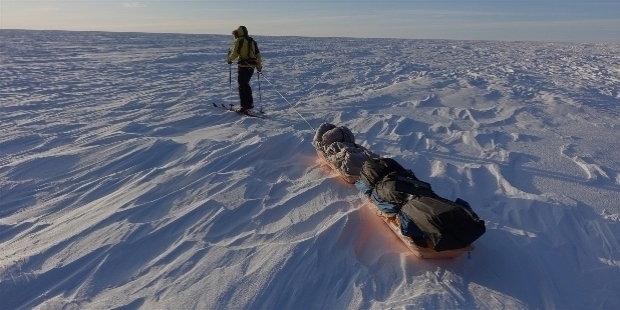 He had stated in an interview, "I don't know, something overcame me. I just felt locked in for the last 32 hours, like a deep flow state. I didn't listen to any music, just locked in like I'm going until I'm done. It was profound! It was beautiful! It was an amazing way to finish up the project."
In 1996-97, Borge Ousland was the first to cross Antarctica alone, unsupported and aided by a kite. Colin O'Brady joins the great British adventurer Robert Falcon Scott, who was the first man to reach the magnetic South Pole.
In 2016, British Special Forces veteran explorer Henry Worsley had covered 900 plus miles in similar quest. The arduous journey had taken a toll on his body. He was exhausted and had to call for help. Worsley died of Peritonitis at the age of 55. Had he completed the journey, he would have become the first man.
In 2017, Ben Sauders from England gave up his pursuit near the South Pole. Henry Worsley's friend Louis Rudd, a Captain of the British Army finished the race 2 days after Colin O'Brady had finished on the 28th December 2018. He became the second man and the first British to cross Antarctica solo, unsupported and unaided. It is interesting to note that Rudd led O'Brady for the first 6 days.
On the Christmas day, Colin O'Brady woke up at 8,000 ft above sea level with a strong feeling to achieve the unexpected. Deep down in his heart, he had a feeling that it was his day. He wondered ultra-marathoners run 100 miles every now and then. With three more days left for the race to complete, O'Brady calculated the number of hours.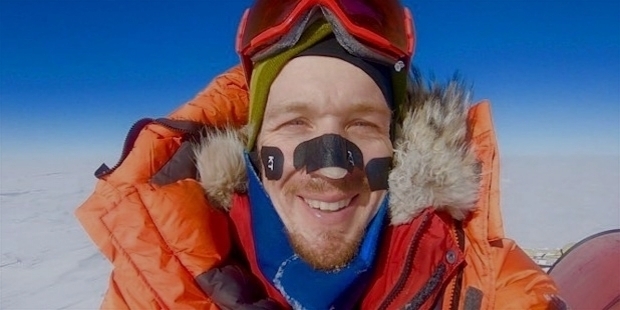 Colin's wife Jenna Besaw works as his Expedition Manager. Once decided, Colin kept it all to self. At the scheduled check-in, Colin coyly revealed at the ALE Base Camp that he would ski for a little longer. All the while, Jenna and Colin's mother Eileen Brady was hoping he would cover 40 miles in 16 plus hours. Eileen is the close adviser to Jenna and Colin.
Eileen and Jenna heard nothing from Colin past 11 pm. Jenna messaged Colin about his amazing day. She advised him to take rest and do the same the next day. He replied, "I'm not stopping. I need your 100 percent support, trust me." He set up his tent and rested for an hour and a half. He boiled some water, ate a double ration dinner and contacted Jenna.
Battling raging winds, snowfall, whiteout visibility, and polar temperatures, O'Brady overcame exhaustion, sleep and state of fatigue to achieve what others may call it as totally crazy. He stated, "I want to be done badly, but at the same time it's about executing all the little things without making any stupid mistakes at the end."
The downhill finishing stretch helped him a great deal. Gliding the terrain, Colin used short strokes of his skis. At the check-in with Jenna, Eileen, his sister Caitlin Alcott and stepfather Brian Rohter, they all questioned him to test his lucidity. He knew exactly what was coming and what would require to finish the race at one go of the final stretch.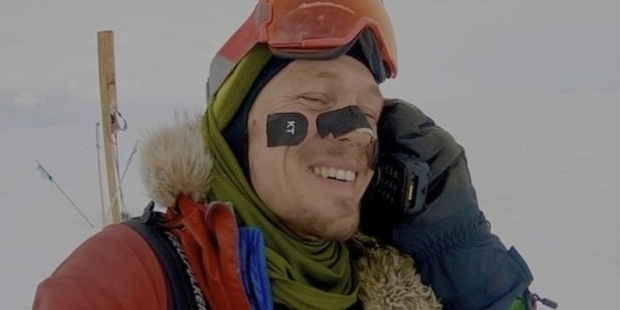 Elated about his form, Colin was surrounded by beautiful vistas, mountains, and glaciers during the final miles. He savored each moment in nostalgia. He revealed, "I was getting emotional, nostalgic. I was reviewing the entirety of the expedition in my mind. I was aware, I'm going to tell this story for the rest of my life, but I told myself – you're living this right now — live it! It was just getting deep with the senses. What does it sound like, when your skis scrape against the snow? What does it taste like out here? Really just try and just live the experience."
Colin O'Brady accomplished the unexpected in a magnificent fashion. He pitched his tent, closed his eyes in triumph and waited for Louis Rudd to arrive. He enthused in deep exhaustion, "My eyes are shutting. My plan is to wait here for Lou and fly to Union Glacier together."
Early Life:
Colin Timothy O'Brady was born in Olympia, Washington on the 16th of March 1985. In 2002, he graduated from Lincoln High School. During his youth, Colin was a Soccer star and Oregon State Swimming Champion. In High School, he was selected for Collegiate Swimming and Soccer team. In 2006, Colin graduated from Yale University with a Bachelor of Arts degree in Economics.
Soon after his graduation, Colin commenced on a year-long backpacking trip around the world in 2007. He suffered a fatal burn injury on the Koh Tao Island in January 2008. Colin suffered second and third-degree burns damaging his legs and feet. He underwent 8 surgeries and transferred to a Bangkok hospital. Doctors were afraid that Colin would never be able to walk properly. Determined to achieve full recovery, Colin showed immense potential to take his first step the following month.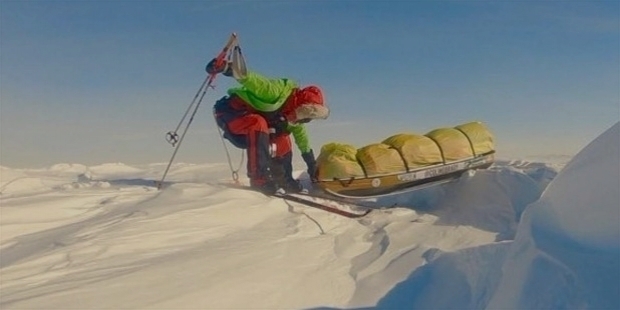 Following the accident, Colin moved to Chicago and worked as a commodities trader. For a year, he concentrated to recover fully and learned to walk properly. Once he was fit, he began training for a triathlon. He tested his limits by winning a sprint-distance triathlon in Racine, Wisconsin in May 2009. In August, Colin O'Brady was placed 1st overall amateur in the Olympic-distance Chicago Triathlon.
He earned his place on Team USA for the 2010 World Triathlon Championships in Budapest, Hungary. During late 2009, Brian Gelber, Colin's mentor, and financier encouraged him to turn professional as an athlete. He quit the job and migrated to Australia to train harder in a more temperate climate. Since then, Colin has completed 50 plus triathlons worldwide.
In August 2015, Colin ran his final triathlon race in Ironman Japan. He was placed 6th in the Pro Division. Post-triathlon retirement, Colin and his fiancée Jenna Besaw established BEYOND 7/2 – a not-for-profit world record journey to inspire active and healthy children. He trained harder to conquer the Explorers Grand Slam – Last Degree. The Slam is every adventurer's challenge by climbing the highest mountain on each of the seven continents and complete expeditions to both the North and South Poles in world record time.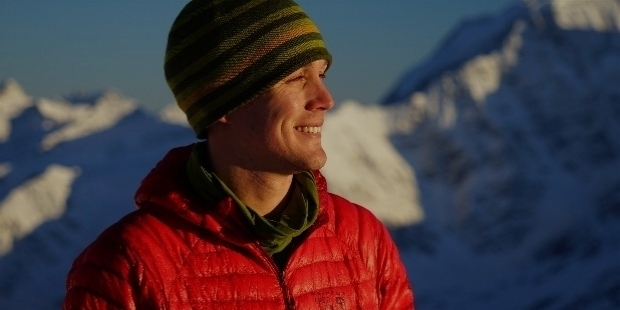 On the 27th of May 2016, Colin O'Brady completed the Explorers Grand Slam to set a new 'Speed Record' of 139 days by reaching the summit of Denali in Alaska. He bettered Richard Parks' record of 197 days, set in 2011.
Colin O'Brady broke the 'Speed Record' for the 50 High Points Challenge in 2018. He went onto climb the highest point in each of the 50 States of the United States in just 21 days, 9 hours, and 48 minutes.
Want to Be Successful?
Learn Secrets from People Who Already Made It
Please enter valid Email