Harry Triguboff SuccessStory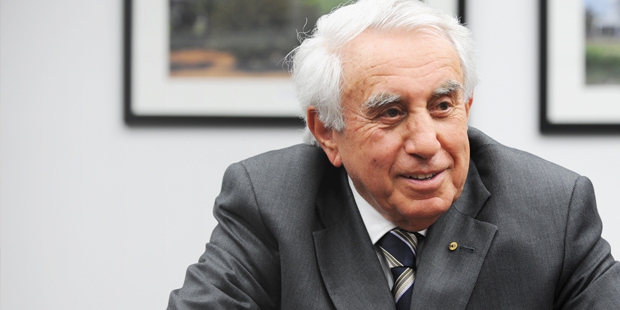 Founder and the managing director of Meriton Group of Companies, people also call Harry Triguboff popularly as 'High-rise Harry'. This is because he is one of the most revered property developers in Australia, and has been behind the construction of more than 68,000 residential properties in the country. He has been awarded many honors for contribution towards the property industry of Australia. Born in China, he has now become one of the biggest names in the construction industry of apartments, mainly in Sydney. Graduated in textile engineering, Triguboff started off his career in the textile business, but ended up being the top property developer in Australia.
Journey from Textile to Building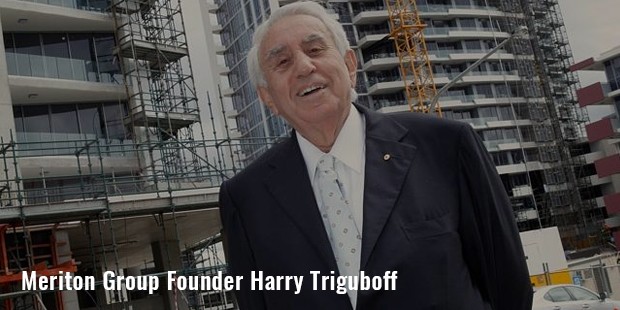 Harry Triguboff was born parents who are Russian Jews, and received his education in South Africa, UK and Australia. He graduated in textile engineering, and started a career in textile business in South Africa and Israel. Harry came to Australia in 1960, and received Australian citizenship in 1961. He was the owner of a milk run and a taxi fleet, before he started building apartment blocks and founded Meriton in 1963. Since then, he has been behind the construction of thousands of homes for Australian people.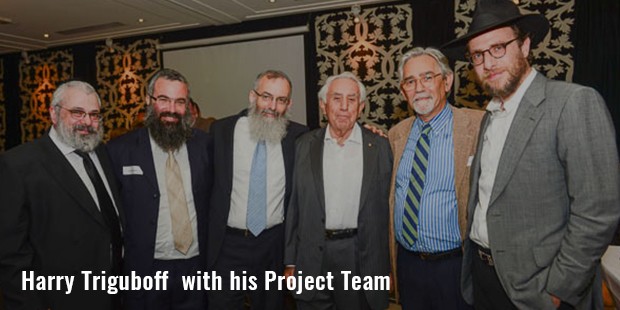 During 1960s, Harry purchased his first plot of land in Roseville, and got the first feeling of developing properties on this block. After that, he bought 2 more plots, and started constructing residential units. In 1968, he registered his Meriton Apartments as a company, and since then, he has become one of the richest and most successful construction developers in Australia. Out of the 68,000 apartments he has constructed so far, his ultimate masterpiece is the World Tower, which was created in 2004, one of the tallest residential towers in Sydney at that time.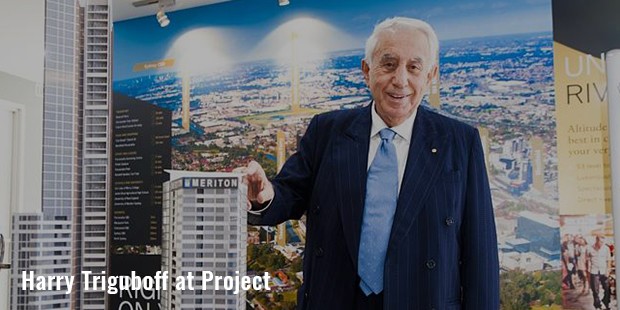 According to a report in 2010, Meriton developed 1000 apartments in a year on an average. In 2015, this number exceeded 3000 a year. Harry particularly concentrates on Brisbane and Gold Coast, along with the central business area of Sydney. Since 1998, Meriton has also been the sponsor of Wests Tigers, and provides funding to several NSW politicians. Unlike most developers, Harry buys during slumps and sells out in booms. After constructing buildings, he prefers renting them out until buyers arrive, instead of keeping them vacant. This approach allows him to reign in the market. Triguboff is known to never borrow from banks.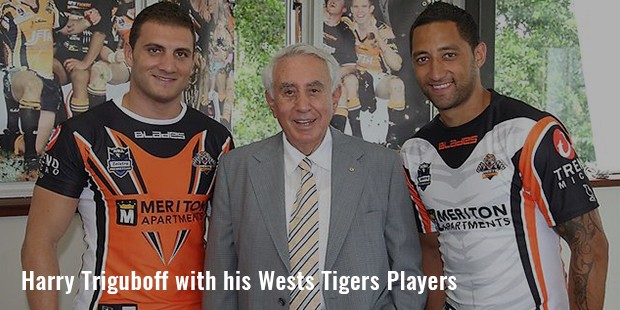 In addition to building apartments, Harry Triguboff is also known to provide financial support to several causes in Australia and Israel, including schools, religious groups and medical research. He foresees Australia of more than 100 million inhabitants, but wants the councils to open their hands for higher density residential spaces. Harry has been awarded a number of honors for his contribution, including the coveted UDIA Allen Vogan Distinguished Service Award in 2015.
Awards
2009

Australia's Property Person of the Year
Harry Triguboff Interview
Full Name :

Harry Oscar Triguboff AO
Zodiac Sign :
Birth Place :

Dalian
Education :

University of Leeds London
Occupation :
Industry :
Networth :

$5.60 Billion
Want to Be Successful?
Learn Secrets from People Who Already Made It
Please enter valid Email