Dias Branco Success Story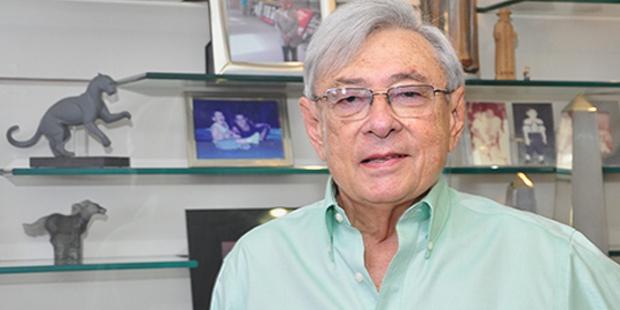 Francisco Ivens De Sa Dias Branco is the founder of one of the most renowned food companies in Brazil, the M. Dias Branco. Forbes ranked him among the richest men in the world. North-east area of Brazil is considered to be the poorest area in the country, and Ivens came out as the first billionaire from this region. He was not destined to be what he is today. He did a lot of hard work and commitment to build an empire out of nothing.
Starting of the Career
Manuel Dias Branco, Ivens' father started a small bakery in Ceara in the year 1940. It was a small enterprise that was dedicated to making pasta and biscuits, and supplying within the region. Ivens joined his father in 1953, and since then, has expanded his father's business to new heights. Today, it is a full-service company that makes, markets and supplies a varied range of wheat flour, margarine, vegetable shortening, snacks, cakes, cookies and pasta in Brazil. The company holds more than 25% of biscuit market of Brazil, and is the 3rd biggest wheat flour producer in the country. At present, the company has more than 14,000 employees, 25 distribution centers and 14 industrial units in different states of the country.
Personal Life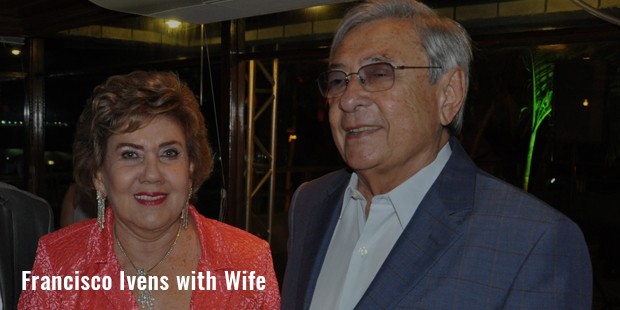 When Ivens joined his father's bakery in 1953, he started investing in heavy machineries, and began working 3 shifts in a day. Creating Pepita Wafers was his first successful venture. From 1960s, the company underwent several major changes, and he launched numerous new products, including Petit Beure biscuits. He launched Richester in 1978, with which the company reached new levels of sales, thereby increasing the market share manifolds. He opened his first unit for wheat milling in 1992, which became one of the biggest mills in Brazil, both in terms of derivatives and storage capacity.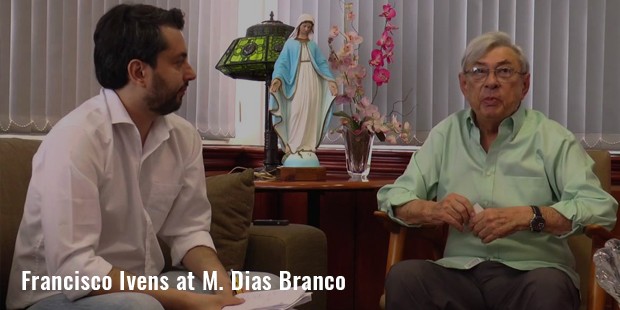 He participated in a couple of specialization courses meant for industrial manufacturing of pasta and biscuits. He also promotes foreign travel every year to attend conferences and congresses associated with his business. In addition to this, Ivens' business also extends into hospitality and construction industry. While most of his wealth roots from M. Dias Branco, he is a real estate owner too. In 2014, he purchased Hotel Esplanada of Fortaleza, which he is planning to convert into residential properties.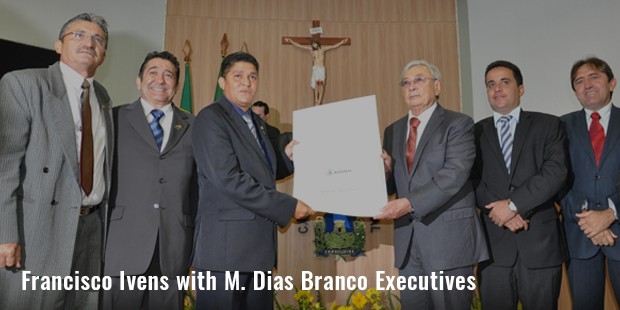 With all this success and wealth, he is one of the richest businessmen in Brazil, and is the first ever billionaire hailing from the north-east Brazil region. With the ever new products being manufactured and launched, he is going to reach new heights with M. Dias Branco, and also with his hospitality and real estate ventures.
Know More
Francisco Dias Branco Speaks About Business Growth
Full Name :

Francisco Ivens De Sa Dias Branco
Zodiac Sign :
Birth Place :

Ceara
Occupation :
Industry :
Networth :

$ 3.2 Billion
Want to Be Successful?
Learn Secrets from People Who Already Made It
Please enter valid Email