Gregorio Perez Companc Success Story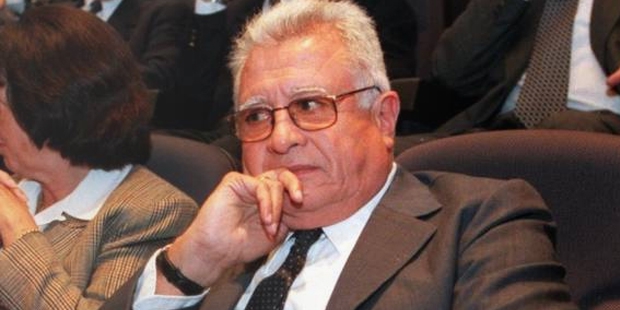 Gregorio Perez Companc is an Argentina based investor who has a net worth of around $2.9 billion. He is one of the wealthiest individuals in Argentina, and has been ranked among top 1000 billionaires in the world. He is also the owner of Goyaike, under which he has over 740,000 acres of land in Argentina, dedicated to the production of milk, wool, crops and cattle. He is a primary shareholder of Molinos Rio de la Plata, and also owns Munchi's, an Argentina based ice-cream chain. He has a passion for cars, and has a noteworthy collection of Ferraris.
Born to Rise
Born in 1934 as Jorge Gregorio Bazan, Gregorio was adopted by Margarita Companc de Perez Acuna in 1945, a revered local socialite at that time. In 1968, his family purchased Banco Río de La Plata, one of the biggest private sector banks in Argentina, where he was made the director of the bank. His foster father established Petrolera Pérez Companc in 1946, where he served as the head. This was a family-based firm in gas and oil, and Gregorio earned majority of his fortune here alone.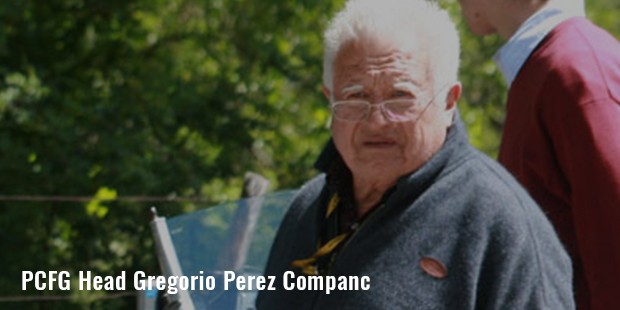 In 1993, he purchased a major stake in the bank from his sibling, and sold the shares to Banco Santander in 1997. In the early 1990s, the company enlarged its oil business activities in Argentina, along with other industries by participating in the country's privatization programs. In 1998, he strengthened his hand with the formation of PC Holdings, and acquired around 70% share in Molinos Rio de la Plata. This is still one of the biggest food giants in Argentina, selling Cocinero oils, Nobleza Gaucha yerba mate and Luchetti's pasta. The company earns an annual revenue of US $ 850 million.
During the times of economical crisis in Argentina, Gregorio sold 19% stake of the bank in 1999. Despite economy downturn in the country, he continued to grow in consolidated energy, financial services and food processing industries. In 2002, he sold 60% of his family's Petrolera Perez Companc share to Petroleo Brasileiro, the oil giant of Brazil.
Gregorio is married to Maria del Carmen Sundblad Beccar Varela, and they have 8 children, 2 of whom help them in running Molinos Río de la Plata. This is a family of religious people, and they generously donate to Catholic charities. Together with his wife, he now raises Jersey cows, and operates Munchi's a small level. He is an avid real estate buyer and owns 15 properties worth $200 million, some of which are biggest homes in the world in terms of size.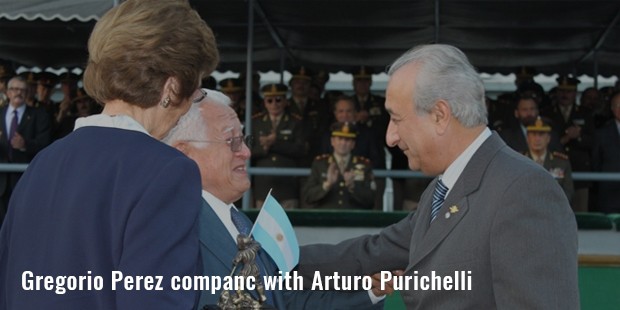 Gregorio also loves vintage and modern cars, and owns a Maserati, a Bugatti, and a limited edition Ferrari, along with many others. He is also an art collector, the total value of which estimates to $300 million.
Know More
Full Name :

Gregorio Perez Companc
Zodiac Sign :
Birth Place :

Buenos Aires
Occupation :
Industry :
Networth :

$2.9 Billion
Want to Be Successful?
Learn Secrets from People Who Already Made It
Please enter valid Email