Gordon Sondland Successfully Exposes Trump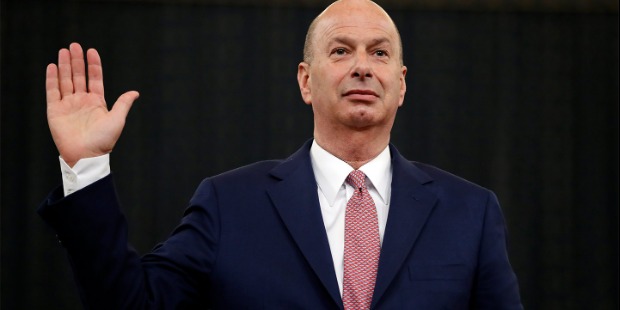 American politics under the leadership of President Donald Trump has been on a roller coaster ride with more downs than ups. Trump must have never imagined that his pick Gordon Sondland, whom he selected to head the European Union as the US Ambassador, would flip to expose his Ukraine's Deal in front of the whole world in an open testimony as a witness at the Impeachment Inquiry conducted by the Intelligence Committee.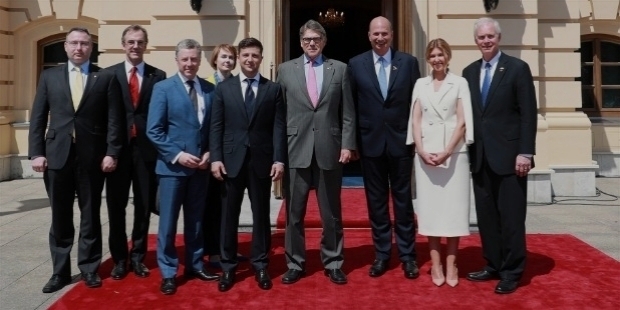 Gordon Sondland was confirmed on the 28th of June 2018. It is interesting to note that while Sondland was selected to the head the European Union, as Trump's ardent ally, he is in the middle of the Ukraine dubious deal by the Republicans. His testimony has been the most devastating confession by the American businessman-turned-Diplomat to push the Republican President towards impeachment. Sondland had donated $1 million to the Donald Trump Presidential Inaugural Committee and lend his strong support during the 2016 Presidential Election.
On the 4th of December 201 at the initial House Judiciary Committee impeachment hearing, Stanford University Law Professor Pamela Karlan stated as one of the four witnesses, "The most chilling aspect from previous testimony before the House Intelligence Committee was when U.S. Ambassador to the European Union Gordon Sondland said Ukrainian President Volodymyr Zelensky needed only to announce, but not necessarily execute, anti-corruption investigations."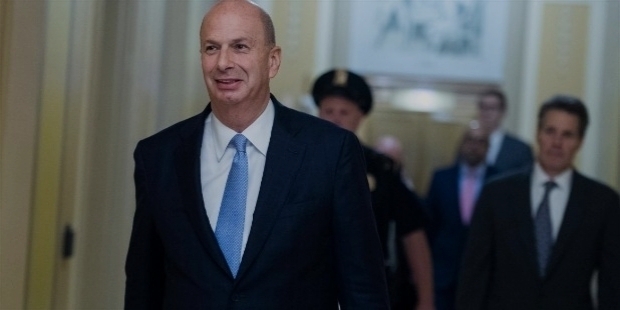 The Stanford University Professor goes on to say that Trump should be held accountable as per the American Constitution and should be impeached for his actions. According to Prof. Karlan, Gordon Sondland's testimony quashes the idea that President and his allies were concerned legitimately concerned about corruption in Ukraine. Their sole aim was to go for maligned the political rival Joe Biden to gain personal benefits at the 2020 Presidential Election.
Prof. Karlan emphasized that Trump's intent was very clear from Sondland's testimony. The four witnesses are considered to be America's leading Constitutional Scholars, who testified under oath. They testified that the President's conduct meets the Constitutional standard that he be impeached. On the 20th of November 2019, Sondland testified stating, "He had to announce the investigations. He didn't actually have to do them, as I understood it. The only thing I heard from Trump's personal attorney Rudy Giuliani or otherwise was that they had to be announced in some form, and that form kept changing."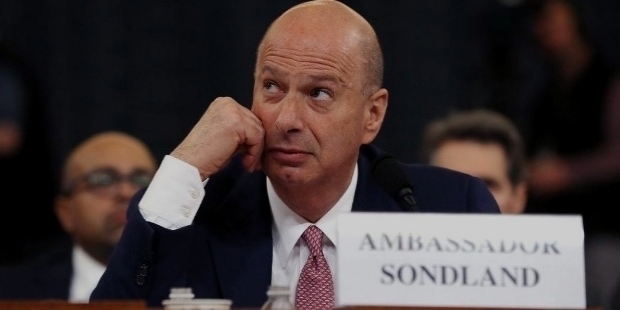 Prof. Karlan goes on to say, "It is only in the President's interest. It is not in the national interest, that a particular President be elected or be defeated at the next election. The Constitution is indifferent to that. What I took that to mean was this was not about whether Vice President Biden actually committed corruption or not. This was about injuring somebody, who the President thinks of as a particularly hard opponent. There's a lot to suggest here that this was about political benefit. What the Constitution cares about is that we have free elections."
SAVING SELF FIRST
When the whistleblower complaint became public, unlike other Trump's allies like Mick Mulvaney, Mike Pompeo, Mike Pence and others, Gordon Sondland came forward to testify in front of the House Intelligence Committee to save his skin first. In his opening statement, Sondland confidently exposed Trump and his henchmen revealing every Trump officials were in the loop and there was a quid pro quo related to hold the Congressional passed military aid to Ukraine worth $391 million.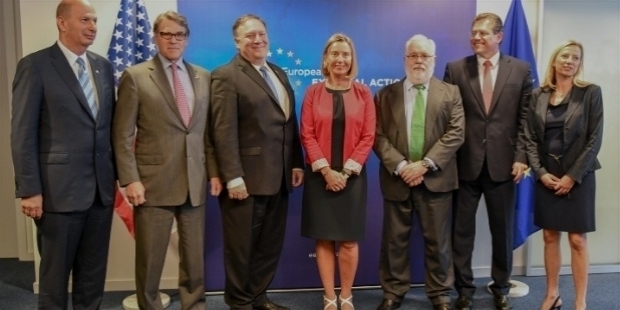 It was the most scintillating evidence provided by Trump's own appointed Republican Ambassador. The House Intelligence Committee Chairman Adam Schiff disclosed, "Sondland's testimony was a seminal moment in our investigations." Gordon Sondland is a hotel magnate, who has had no background whatsoever in government. The US EU Ambassador may have been scared to land in jail like Trump's previous personal lawyer Michael Cohen or Paul Manafort.
Gordon Sondland revealed that Kurt Volker, Rick Perry and him had to work with Rudy Giuliani on Ukraine matters at the express direction of President Trump. 'The three amigos' as the trio called themselves were not interested to work with Giuliani, but had no choice. Sondland has had close ties with Donald Trump, because of his $1 million donation. He also revealed that the two of them used lots of 'four-letter-words' during their one-to-one conversation.
EXPOSING THE REPUBLICANS
Gordon Sondland exposed every Republicans allies during his testimony to further enhance the gravity of Trump's ill-intent. He named each one of them from Mike Pompeo to Mike Pence, Mick Mulvaney to Rick Perry and others stating that 'everyone was in the loop'. He also presented hard evidence by submitting a copy of his email to all the President's henchmen.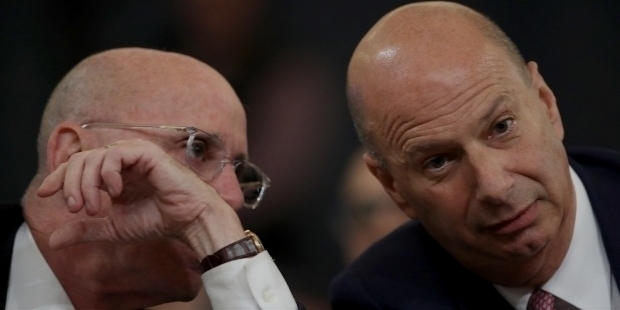 In his testimony, Sondland stated, "I know that members of this Committee frequently frame these complicated issues in the form of a simple question: Was there a quid pro quo? As I testified previously, with regard to the requested White House call and the White House meeting, the answer is yes. Everyone was in the loop. It was no secret." Sondland's testimony corroborated with other witnesses to confirm the fear the whistleblower had complained about was true. It also contradict President Trump stance that there was no quid pro quo.
He revealed that Trump withheld a White House invitation from the new Ukrainian President, until Zelensky announced the investigations. The shadow foreign policy pursued by Rudy Giuliani for Trump had involvement of the Secretary of State Pompeo, Vice President Pence, acting White House Chief of Staff Mulvaney and the OMB officials. He also stated that Pompeo directed Volker to communicate with Giuliani in September 2019.
About Pence, Sondland stated that he told Pence he had concerns regarding the delay in military aid being tied to the issue of investigations before the Vice President was scheduled to meet Ukraine President Zelensky in Warsaw, Poland on the 1st of September 2019. Sondland has perfectly played his cards to safeguard his own skin by exposing Trump and his coterie. Why should he alone go to jail, when so many people were involved – a point everyone is asking!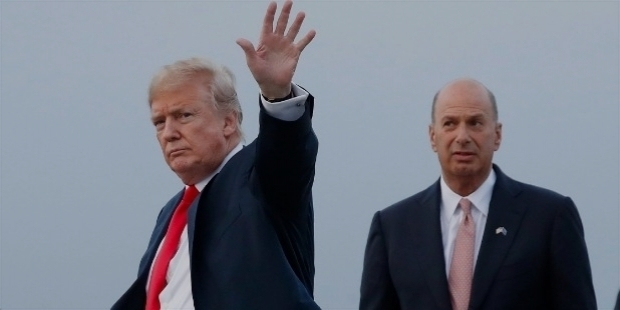 Sondland's testimony that 'Zelensky had to just announce the investigations, he didn't actually have to do them, as I understood it' has become a critical distinction about the evil intent of the Trump administration. The main focus was on securing a public announcement from Zelensky, which demonstrates Trump's scheme was designed to benefit him politically personally rather than a good-faith investigation on corruption in Ukraine.
FIRST PERSON ENCOUNTER
Gordon Sondland's testimony is the first person encounters with none other than the President of the United States, his personal lawyer Rudy Giuliani, Vice President Mike Pence, Secretary of State Mike Pompeo, acting Chief of the Staff Mick Mulvaney, Secretary of Energy Rick Perry, Ron Johnson and other main players. This has made the case for impeaching the President even more solid.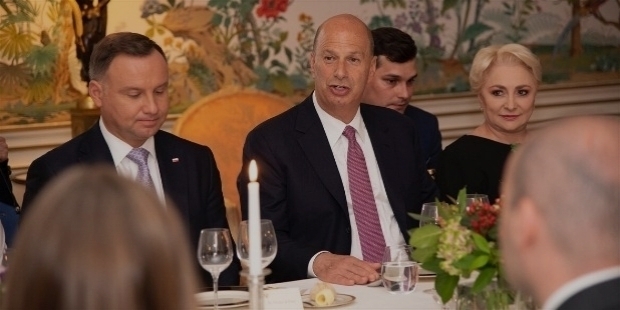 Sondland was ordered directly by the President himself. In spite of subpoenas from the House Intelligence Committee, the White House has refused to part with all the related documents and also ordered no one should testify during the Impeachment Inquiry, which also adds one more article of 'Obstruction of Justice' against Trump.
EARLY LIFE:
Gordon David Sondland was born on the 16th of July 1957 in Mercer Island, Washington. Father Gunther Sondland had served in the French Foreign Legion. Mother Freida Piepsch fled to Uruguay from Germany before the World War II. Gordon's parents reunited and relocated to Seattle, where they started a dry cleaning business.
The Jewish family started afresh in Seattle. Gordon went to University of Washington. However, he dropped out from his degree course to become a commercial real estate salesman. At the age of 28, Gordon raised $7.8 million from his wealthy brother-in-law and close friends to enter the hotel business. He bought the bankrupt Seattle hotel Roosevelt and has come a long way as an hotelier.
Gordon Sondland's Provenance Hotels is one of the successful companies, who owns and manages hotels all over America. Prominent hotels like Hotel Max, Hotel Theodore in Seattle; Hotel Murano in Tacoma; Hotel deluxe, Hotel Lucia, Sentinel Hotel, Dossier and Heathman Hotel in Portland; Hotel Preston in Nashville; Old No. 77 Hotel and Chandlery in New Orleans belongs of Gordon Sondland.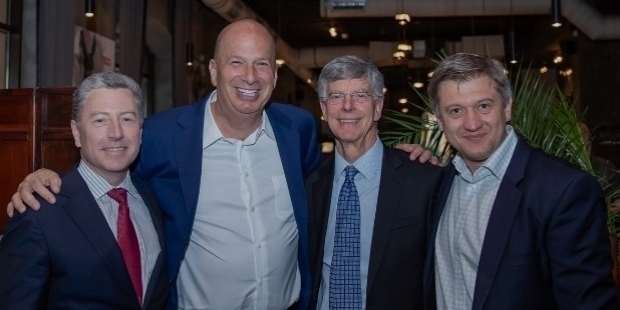 Gordon Sondland was appointed by Oregon Democratic Governor Ted Kulongoski to serve on the board of the Governor's Office of Film & Television. From 2002 to 2015, Sondland worked as the Commission's Chairman. He has also had the privilege to serve as Oregon liaison to the White House. In the year 2007, President George W. Bush appointed him as a member of the Commission on White House Fellows.
He has also worked for the Republican Senator Mitt Romney during the 2012 Presidential campaign. He was part of the transition team during the period. In the year 2016, Sondland supported Donald Trump initially. In the year 2017, it was revealed that Sondland had donated $1 million during the Trump's 2016 Presidential election.
Full Name :

Gordon David Sondland
Zodiac Sign :
Birth Place :

Mercer Island
Washington
USA
Occupation :
Industry :
Want to Be Successful?
Learn Secrets from People Who Already Made It
Please enter valid Email