Ernest Moniz Success Story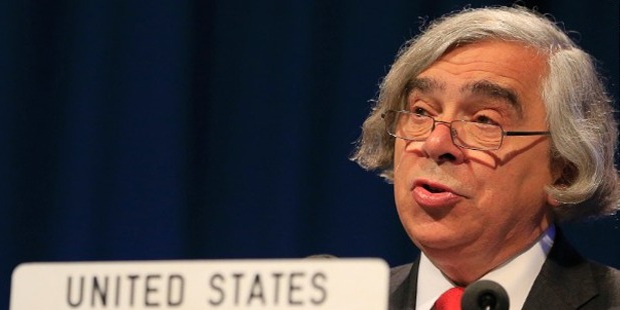 Synopsis
Ernest Moniz is a world-famous nuclear physicist from America who also holds the current honorable post of United States Secretary of Energy- under American President Barack Obama since 2013.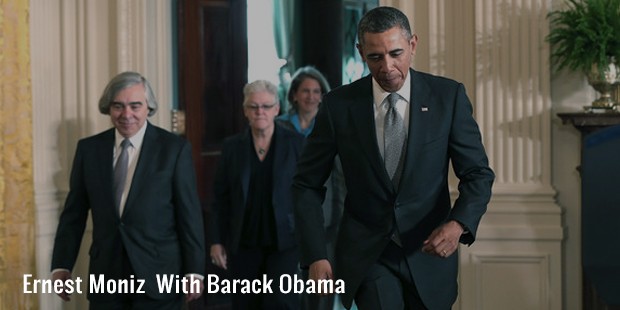 Ernest Moniz With Barack Obama
The esteemed scientist has also served as US president's Office of Science & Technology as Associate Director and as Under Secretary for US Department of Energy during Clinton administration.
Childhood
Ernest Jeffrey Moniz was born to Georgina & Ernest Perry Moniz in Fall River, Massachusetts in 1944. He had his graduation from Fall River's Durfee High School in 1962. He had his membership with National Honor Society & also presided over the math club of his school.
Early Career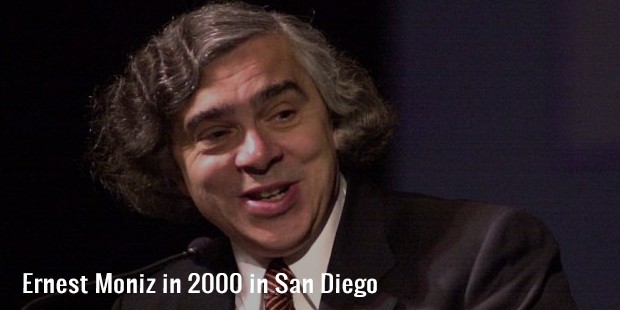 Moniz obtained his BSc. summa cum laude in Physics & PhD in theoretical physics in 1972 from Stanford University. In 1973, he joined MIT where he was H.O.D. of Physics Department from 1991-1995.
Career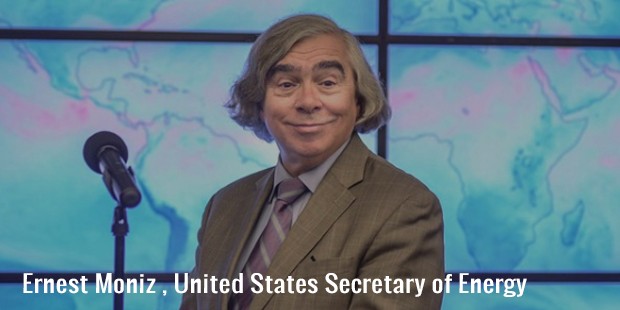 Moniz has been the Director of Bates Linear Accelerator Center & he co-chairs research council of MIT. From 1995-1997, Moniz was selected as the Associate Director of Science in US President's Office of Science & Technology Policy and from 1997-2001, he served as Under Secretary of Energy. He is one among the founder-members of the Cyprus Institute.
President Obama nominated Moniz in 2013 March as the successor of outgoing United States Secretary of Energy Steven Chu. In the month of May, Moniz won the vote and sworn in his new position in the latter half of the same month. He served as designated survivor for Barack Obama's State of Union Address 2014.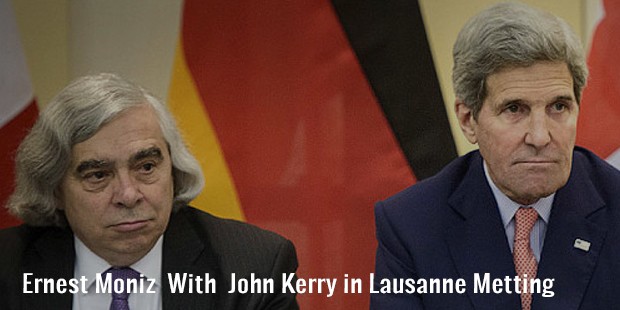 Moniz has had quite a pivotal role in the negotiations regarding Iran nuclear deal. He had direct negotiations with Ali Akbar Salehi, the honorable minister of Iranian atomic energy -& his settlements reassured Obama that concessions to Iranians won't be a threat.
Career Highlights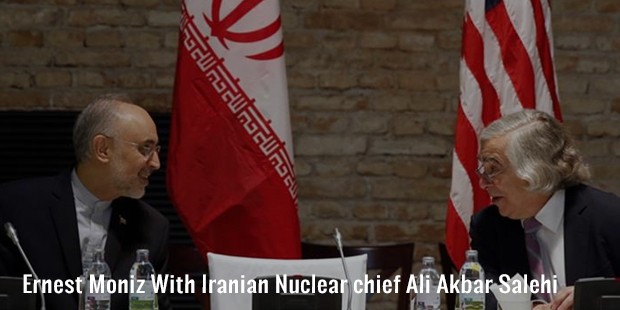 It's true that Moniz has served in several prestigious positions throughout his career but the most important of all is surely his present role of United States Secretary of Energy.
Personal Life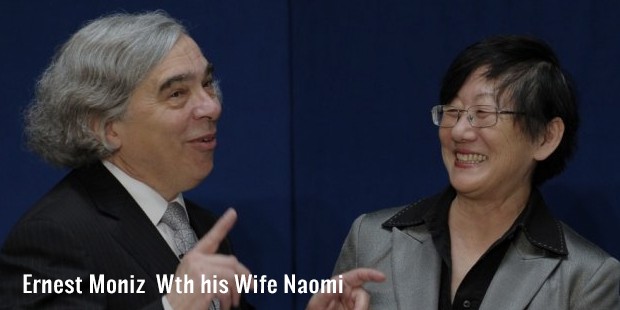 Ernest Moniz is happily married to Naomi Moniz since 1973 who is presently the Director of Portuguese Studies at Washington's Georgetown University. Together they have a daughter named Katia Moniz.
Over the years, Dr. Ernest Moniz has been a part of several prestigious universities, professional societies, national laboratories & government agencies. He is the MIT's Cecil & Ida Green Professor of Physics and Engineering Systems, Director of the Laboratory for Energy and the Environment & Director of the Energy Initiative.
Honors
Ernest Moniz holds fellowship with the prestigious American Association for the Advancement of Science, American Physical Society and Humboldt Foundation. He has even been acknowledged with membership in the esteemed Council on Foreign Relations.
In 1998, Moniz was rewarded with Seymour Cray HPCC Industry Recognition Award as an acknowledgement of his great leadership and vision in advancement of scientific stimulation. In 2013, Moniz was honored with Doctor Honoris Causa title by Universidad Pontificia Comillas de Madrid given his research on the energy policies & technologies. The great scientist has also received Portugal's revered accolade Grand Cross of the Order of Prince Henry.
John Kerry on Iran Nuclear Deal
Full Name :

Ernest Jeffrey Moniz
Birth Place :

Fall River
Massachusetts
Education :

Boston College Massachusetts,
Stanford University California
Occupation :
Industry :
Networth :

$ 5.4 Million
Want to Be Successful?
Learn Secrets from People Who Already Made It
Please enter valid Email