Chevy Chase Success Story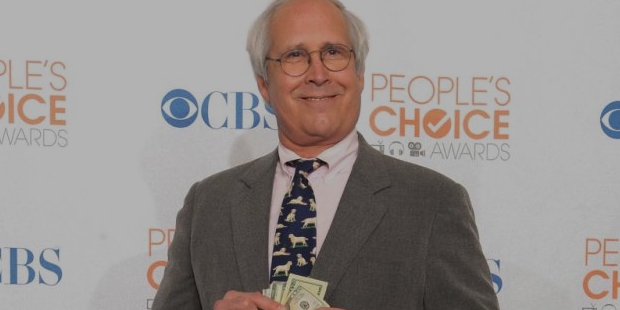 Early Life
If you want to be something, work for it and you will successfully progress on the path of success and realize your dreams. Comedic Actor, Cornelius Crane Chase, popularly known as Chevy Chase wanted to make a career in comedy, for which, he worked hard and finally, achieved success and fame. Born in NYC, Chevy started schooling at Riverdale Country School, followed by Stockbridge School, Haverford College and then Bard College.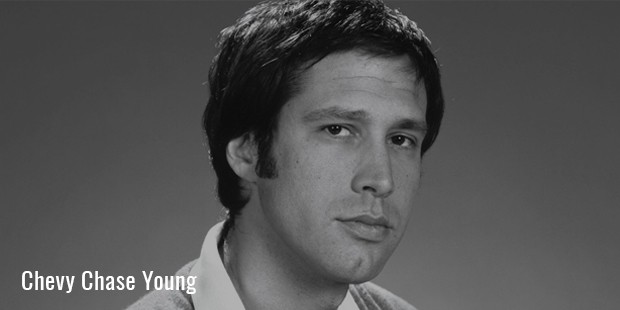 Early Career
In order to realize his dream of a career as a comedian, he worked on many jobs during the 20s of his life. During his struggle, he worked as a writer for National Lampoon and Smothers Brothers, out of which, the former landed him a rewarding Vacation Movies franchise. He performed, for the first time, with Channel One, NY Comedy Workshop, which later evolved into a movie Groove Tube (1974). His performance attracted producer Lorne Michaels, getting him hired for Saturday Night Live's first season in 1975. However, this was just the beginning, Chevy still had a long path to walk to achieve his dream job.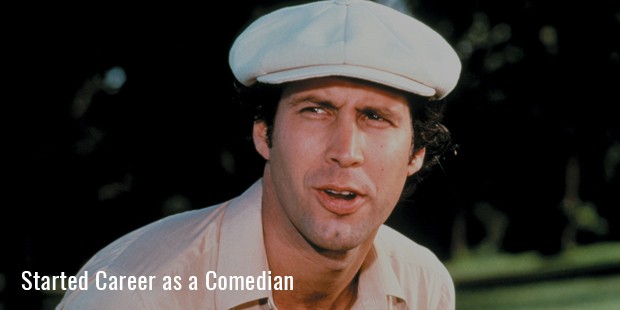 Career
Starting as a writer for SNL, Chevy started appearing on-screen with the job of an anchor for the Weekend Update segment of the show. His catchphrase opening along with President Gerald Ford's bumbling impression served as a breakout for him and he earned Emmys for his acting as well as writing. After serving the show for one season, Chevy moved on to explore the world of movies, wherein he could strike his first gold break in 1980 with Caddyshack movie. 3 years later, he got a star role in National Lampoon's Vacation.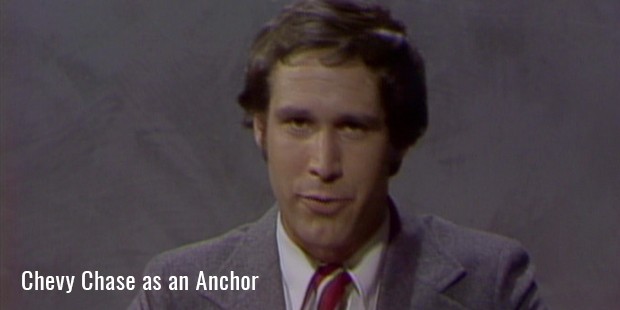 Another box-office hit by Chase came out in 1985 with the movie Fletch, widely considered as the best by the actor. But the following period wasn't much good for the comedian as he received a mixed-to-mediocre response for the sequels to movies, Caddyshack and Fletch, after striking prominence in both the movies.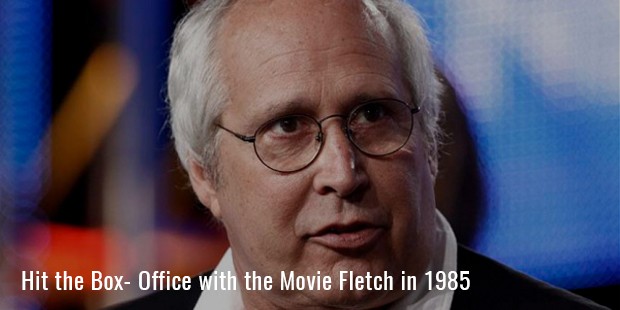 Other movies in the period, including Cops and Robbersons in 1994 and Nothing But Trouble in 1991 also failed to raise the flagging reputation of Chase. Moreover, the Chevy Chase Show for 'Fox Broadcasting Company' also got cancelled shortly after its premiere in 1993. He then shifted to supporting from starring roles in his later movies.
He again returned to spotlight with an admired series Community in 2009, which was well-received by critics as well as audiences. He left the show following disputes with Dan Harmon, the show's writer after its 4th season. Although the direction of his character, Pierce Hawthorne was not liked by Chevy, but it remained to be one of his most prominent roles.
Awards
1996

Lifetime Achievement
1987

Academy
1978

Primetime Emmy
1976

Primetime Emmy
Know More
Full Name :

Cornelius Crane Chevy Chase
Born :

8th-Oct -1943
Zodiac Sign :
Birth Place :

Lower Manhattan
New York
Education :

Riverdale Country School Riverdale,
Stockbridge School Massachusetts,
The Dalton School New York City,
Haverford College Pennsylvania,
Bard College Annandale-On-Hudson
Occupation :

Comedian, Actor, Author
Industry :

Entertainment
Networth :

$50 Million
Want to Be Successful?
Learn Secrets from People Who Already Made It
Please enter valid Email