Alfred Kelly SuccessStory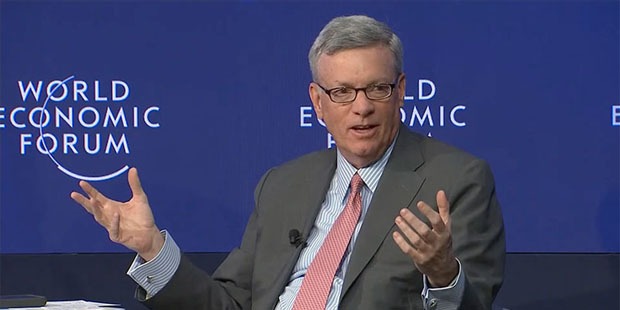 Alfred Kelly is the CEO of global digital payments company Visa Inc. Appointed in 2016, Kelly has helped Visa maintain its status as a major player in the fintech industry despite more digital payment platforms joining the race. Aside from possessing a great technical mind, he is also a popular figure in his company resulting in him being voted as one of the top CEOs in the United States on numerous occasions.
Childhood and Education
Alfred "Al" Francis Kelly, Jr. was born in Bronxville in the state of New York, United States in 1958. He is the oldest of seven children with his family originally hailing from Cork, Ireland. His grandfather Raymond was the sports editor of The New York Times for over two decades while his father was the former CEO of Canada Life Insurance Company of New York. Although Kelly was born in Bronxville, he was raised in the Crestwood section of Yonkers.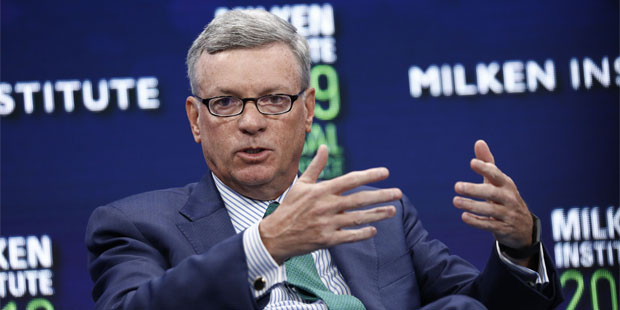 After graduating from Iona Preparatory School in 1976, Kelly then proceeded to gain his bachelor's degree in computer and information science from Iona College in 1980. He then obtained his master's degree in business administration from the same college a year later. Iona College is a private Catholic college based in New Rochelle, New York offering around 60 undergraduate and 45 graduate programs.
Early Career
Aside from working as an assistant professor in Iona College, Kelly officially commenced his professional career in PepsiCo Inc. in 1981 where he worked in several information systems and financial planning positions. After his tenure with the popular drinks brand, he was appointed as the head of information systems in President Ronald Reagan's administration at just the age of 27 and worked in the role from 1985 to 1987.
Kelly then moved to American Express (AMEX) in early 1987 where he would spend the next 23 years working in numerous senior positions including being the head of the global consumer group, consumer card services group, and American Express OPEN, among others. He was also the company's president from 2007 to 2010.
Under Kelly's watch, American Express acquired General Electric's (GE) corporate payment services division in 2008 for around $1 billion to bolster their card solutions for large global clients. At the same time, the company introduced a new product called "vPayment" which is a solution that assigns a single-use account number to each transaction.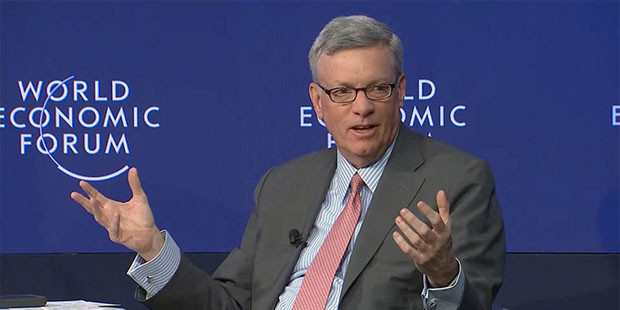 Kelly also oversaw the release of the Plum Card which is a card made specifically for small business owners to help them maintain cash flow for their respective businesses. The card offers 1.5% cash back or 60 days payment without interest. The said discount covers billing periods where the cardmember spends no less than $5,000.
Kelly parted ways with AMEX in 2010 and left a legacy as one of the company's most successful executives. After taking a short break from the corporate world, he returned as the CEO of NY/NJ Super Bowl Host Committee. He was also the CEO of advertising company Intersection for a brief period in 2016.
Visa CEO
While at Intersection, Visa appointed Kelly as the company's newest chief executive officer. He had already served on the Visa board since 2014 and had proven to be the best candidate for the job being previously one of AMEX's top executives for over two decades. He replaces former CEO Charles Scharf who had helmed the company since 2012.
Upon Kelly's appointment in October 2016, Visa's independent chairman Robert Matschullat cited that "(Kelly's) deep knowledge of the industry, demonstrated leadership capabilities, and strong relationships with the talented management team make him the right leader for the company."
The appointment couldn't also come at a better time with Visa facing legal battles against large retailers Walmart and Kroger over high credit card fees. Disputes have been settled since with both Walmart and Kroger continuing to accept Visa cards in all of their stores.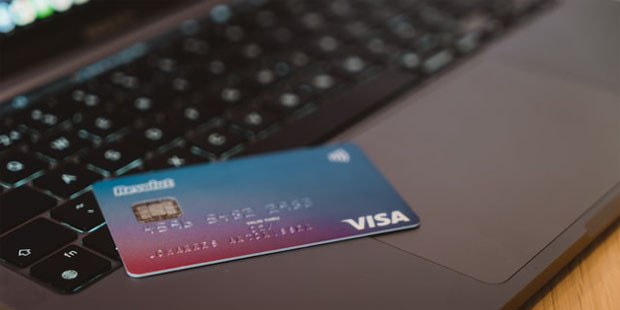 Originally launched by Bank of America in 1958, Visa became its own entity in 1976 and is currently the world's second-largest payment company only behind China's UnionPay. Today, there are around 900 Visa credit cards issued by hundreds of banks and credit unions around the globe. Visa also offers some of the best cards on the market due to its sign-up bonuses, 0% introductory APRs or $0 annual fees, and other money-saving features.
Even with the majority of the global consumer base utilizing digital payments during the COVID-19 pandemic, this hasn't prevented Visa from seeing a drop off in annual revenue for the first time in over 20 years. The Visa CEO has then made adjustments to lessen the blow of the pandemic to his company, specifically giving priority to the 21,000 Visa employees as well as finding new opportunities in never-before tapped industries such as mass transportation.
Personal Life and Advocacies
Kelly currently resides in Westchester County with his wife Margaret Joan and their five children. The couple married in 1983. As for Kelly's advocacies, he is a strong supporter of diversity and inclusion in the workplace wherein he mentioned in a 2020 interview that "this is the time for real change where everybody is accepted on equal footing; with no questions asked." He is also the chairman of the Mother Cabrini Health Foundation as well as the member of the Board of Trustees of New York Presbyterian Hospital and Boston College.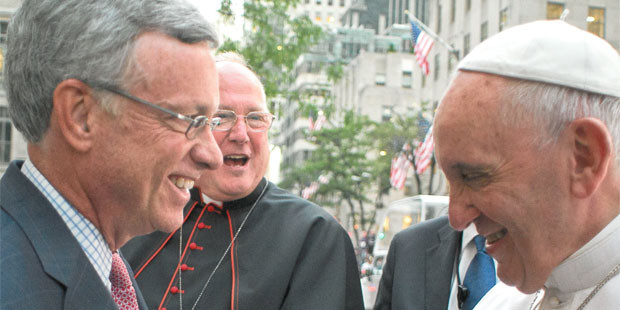 In Closing
There is no better person to lead Visa in the digital age than its current chief executive. And as it continues its march to make digital payments more accessible and convenient, Visa CEO Al Kelly will make sure his company always stays ahead of the competition.
Want to Be Successful?
Learn Secrets from People Who Already Made It
Please enter valid Email