11 Indian-Americans in the Joe Biden Administration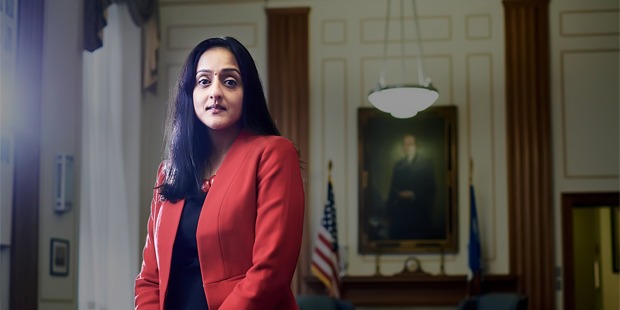 During his campaign trail, newly elected U.S. President Joe Biden promised that his administration would "look like the entire country." It looks like he has made true on that promise, filling the White House and the federal government with people who are not just qualified but also of different racial backgrounds. Specifically, more than 20 Indian-Americans have already been appointed or nominated to be part of the Biden team alongside Vice President Kamala Harris who also has roots in the Asian country. Here are the 11 Indian-Americans who will be holding significant positions in the new administration:
1. Neera Tanden
Neera Taden will be tasked to oversee President Biden's financial plans for the entire country as she was nominated as the director of the White House Office of Management and Budget. The said office is responsible for preparing the president's budget proposal to Congress and also supervises the budget needs of the executive branch agencies.
Taden was born in Bedford, Massachusetts, and is currently the president of policy research organization Center for American Progress (CAP). She was a top aide during the 2008 Hilary Clinton presidential campaign and was also highly involved in the passage of the Affordable Care Act during the Barack Obama administration. Taden mentioned in a tweet that she was "beyond honoured" following her nomination in December 2020.
2. Vanita Gupta
Former U.S. chief civil rights prosecutor Vanita Gupta was nominated as Biden's Associate Attorney General. Gupta would become the first woman of color to be the country's second-ranked legal officer. She was also the acting attorney general for the civil rights division between 2014 and 2017 and has gained the reputation of being one of the top civil rights attorneys in the country.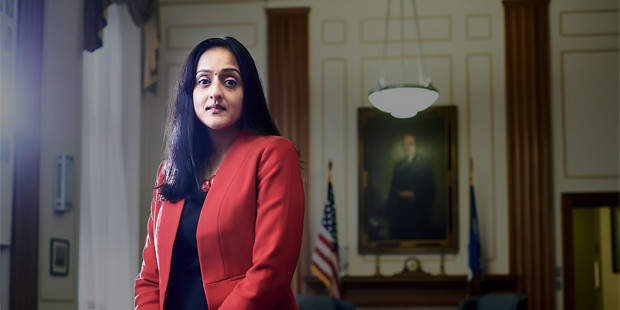 Gupta obtained her Bachelors from Yale University and later a Juris Doctor degree from New York University School of Law in 2001. She hails from Philadelphia, Pennsylvania to Indian immigrants.
3. Vivek Murthy
Dr. Vivek Murthy will be teaming with renowned infectious disease expert Dr. Anthony Fauci to lead the Biden administration's efforts to contain the Coronavirus in the United States. Murthy was nominated as Surgeon General, a position he had previously held during the Obama Administration. During his first stint, he was mostly involved in creating initiatives to address a public health crisis amidst the threat of climate change. Hailing from Karnataka, Murthy has an MD and MBA from Yale University and was a faculty at Harvard Medical School.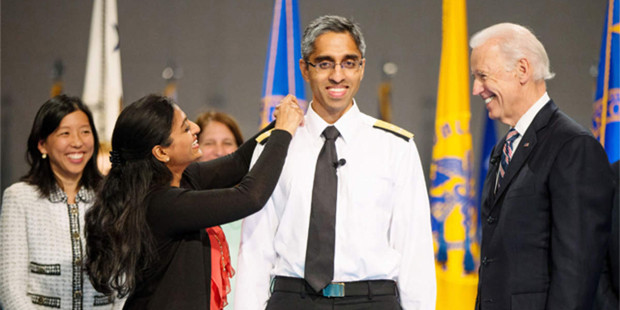 As for Fauci, he had previously served a significant role in former President Donald Trump's COVID-19 task force but eventually had a fall-out with the former head of state. Fauci has been an advisor to every U.S. president since Ronald Reagan and was recently listed in Time Magazine's 100 Most Influential People of 2020. Also appointed as Biden's chief medical adviser, Fauci will be working closely with Murthy who was also named the co-chair of the Coronavirus task force.
4. Mala Adiga
When it comes to Biden administration picks who will be working closely with First Lady Jill Biden, Mala Adiga is the first one on the list. She was appointed as deputy director to Dr. Biden who will be focused on introducing educational reforms. Biden currently teaches at the University of Delaware and has been an educator for three decades. Adiga, who is known to specialize in education policy, was already the senior adviser for the first lady during the Biden-Harris campaign. During the Obama administration, she was the assistant secretary of state for academic programs at the educational and communication affairs bureau, chief of staff of the Secretary of State's office of Global Women's Issues, and senior advisor to the Ambassador-at-Large. She was also the director for human rights on the National Security Staff.
Adiga finished college at Grinnell College in Iowa and obtained her Juris Doctor from the University of Chicago Law School. She also has a Masters in Public Health from the University of Minnesota. She hails from the prominent Adiga family of Kundapura, Karnataka, and is the relative of Karnataka Bank and Aravid Adiga founder K. Suryanarayana Adiga who was also a recipient of the 2008 Booker Prize.
5. Gautam Raghavan
Gautam Raghavan is another appointee that has been with Biden since the Obama presidency, recently serving as the Presidential Appointments head in the Biden-Harris Transition. He will be the Deputy Director of the Presidential Personnel Office, the same position he held during the Trump administration. During Obama's term, he was a liaison to the LGTBQ as well as the Asian American & Pacific Islander community. He later worked at the White House Liaison Office for the U.S. Department of Defence. He was also the previous chief of staff of Indian-American Congresswoman Pramila Jayapal.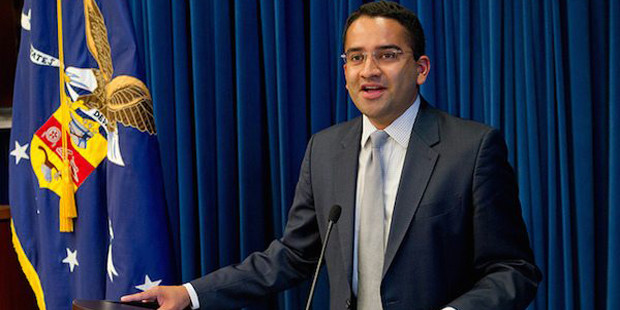 Raghavan was raised in Seattle and graduated from Stanford University. As head of the Presidential Personnel Office, he will be leading the screening and recruitment of more than 4,000 political appointments across the federal government.
6. Vinay Reddy
Long-time Biden associate Vinay Reddy has already been appointed as the president's director of speechwriting. Reddy had already worked with Biden since 2012 when the veteran politician was still vice president. At the time, Reddy was also the strategic communications vice president for the National Basketball Association (NBA). During the Biden-Harris Campaign as well as the Biden-Harris Transition, he served as a senior adviser and speechwriter. Biden's inaugural address, which was considered by the media to be a powerful speech as well as an inspirational message of hope, was penned by Reddy.
Born to immigrant parents, Reddy was raised in Dayton, Ohio, and received a law degree from the Ohio State University College of Law. Before being handpicked by the Joe Biden administration team, he served as a speechwriter for former Ohio Senator Sherrod Brown.
7. Uzra Zeya
Uzra Zeya is a veteran diplomat who was nominated by President Joe Biden to be the undersecretary of state for civilian security, democracy, and human rights. Zeya has over two decades of experience in handling human rights and multilateral affairs. In the 1990s, she served in the U.S. Foreign Service where she was a diplomat in numerous South Asian capitals including New Delhi, Muscat, Damascus, Cairo, and Kingston. During the Obama administration, she assisted U.S. response in the 2011 Arab Spring rebellions as chief of staff to the deputy secretary of state.
Zeya also held the same position under President Trump but resigned amid the racial and sexist issues the former president was facing at the time. She hails from the region of Kashmir and is currently the CEO of the Alliance for Peacebuilding. She joins two other Biden appointees with Kashmiri origins, Sameera Fazili (National Economic Council deputy director) and Aisha Shah (White House Office of Digital Strategy partnerships manager).
8. Bharat Ramamurti
In one of the more recent presidential appointments, Bharat Ramamurti was chosen to lead the National Economic Council for Financial Reform and Consumer Protection specifically as deputy director. Established in 1993, the National Economic Council (NEC) is the primary executive body that advises the president on U.S. and global policy. Specifically, it coordinates policy-making for domestic and international economic issues and ensures that decisions and programs are consistent with the president's economic goals. Ramamurti will be working directly with NEC Director Brian Deese.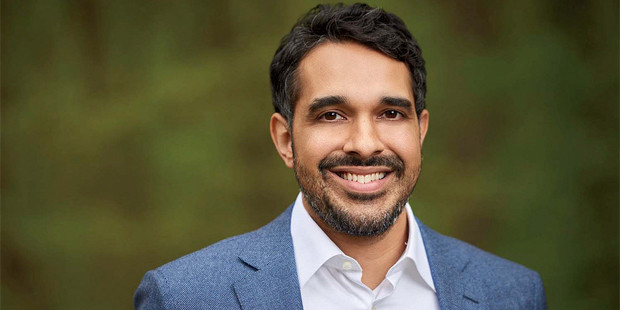 Ramamaurti was previously appointed by then-Senate minority leader Chuck Schumer to serve on the CARES Act Oversight Commission. He was also Senator Elizabeth Warren's senior counsel for banking and economic policy and her top economic advisor when she ran for president in 2020. He finished his education at Harvard College and went on to obtain his Juris Doctor degree from Yale University.
9. Tarun Chhabra
Tarun Chhabra was appointed as Senior Director for Technology and National Security. His past credentials include being the Director for Strategic Planning at the National Security Council and Director for Human Rights and National Security Issues. He also worked at the Pentagon, serving as a speechwriter to the Secretary of Defense.
Born in Tennessee, Chhabra is a graduate of Stanford University, Oxford University, and Harvard Law School. He is currently a senior fellow at the Center for Security and Emerging Technology at Georgetown University.
10. Sumona Guha
Sumona Guha will be the new deputy director for the National Security Council - South Asia division. She previously worked with Biden as the special advisor for national security affairs for his office during the Obama administration. She returned for his presidential campaign and acted as co-chair of the South Asia foreign policy working group and later on the Bidden-Harris Transition as part of the State Department Agency Review Team.
Guha, a veteran in foreign security affairs, was also a Foreign Service Officer in the State Department and part of the South Asia policy planning staff for the Secretary of State. She graduated from John Hopkins and Georgetown University and currently resides in Bethesda, Maryland. She is also the vice-president at Albright Stonebridge Group.
11. Sonia Aggarwal
Former VP Biden made it clear multiple times during his campaign that he will be making climate change a top priority for his administration. To help him with his plans, he appointed Sonia Aggarwal to be the senior advisor for climate policy and innovation. She is the co-founder and vice-president of energy and environmental policy firm Energy Innovation: Policy and Technology LLC. She was also involved in two major projects: America's Power Plan (APP) and ClimateWorks Foundation. APP is a platform that identifies innovative decarbonization policy solutions for affordable, reliable electric power. During her time at ClimateWorks Foundation, she led the research on the McKinsey carbon abatement cost curves.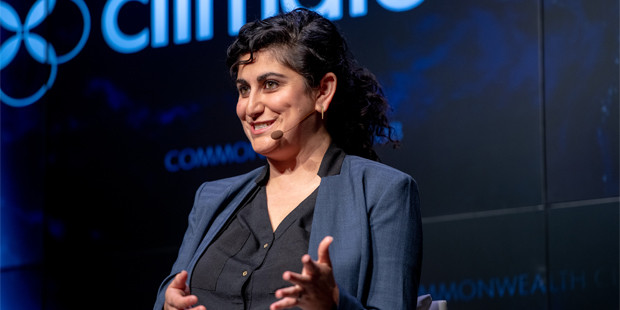 She has a Bachelor's from Haveford College and a Master in Science degree from Stanford University. She is born and raised in Ohio.
Other Indian-American appointees include Garima Verma (Digital Director to First Lady Jill Biden), Shanti Kalathil (coordinator for democracy and human rights), Sabrina Singh (Deputy Press Secretary to the Vice President), Vedant Patel (assistant press secretary), Nehu Gupta (associate counsel at the Office of the White House Counsel), and Vidur Sharma (testing advisor for the White House COVID-19 response team). As for Vice President Harris, she will be assisting Biden in making sure his plans are effectively rolled out which includes possible negotiations with the U.S. Congress on key reforms. Her mother Shymala Gopalan hails from Tamil Nadu, India, while her father Donald Harris is originally from Browns Town, Jamaica.
Want to Be Successful?
Learn Secrets from People Who Already Made It
Please enter valid Email