TIME 100: The World's Most Influential People of 2017, Part 02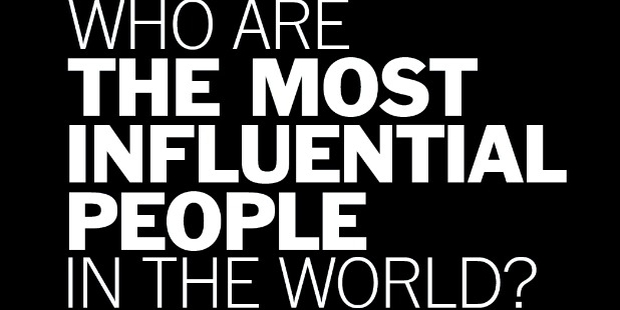 In this special profile series, SuccessStory will be shining the spotlight on some of the many fascinating and diverse individuals featured on TIME Magazine's list of the World's Most Influential People of 2017. We will be showcasing various personalities representing each of the five distinctive categories that comprise the TIME 100. Get to know more about the following luminaries highlighted below and watch this space for more of our coverage on the people inducted into the annual TIME 100.
The people who shape the modern world we live in are usually those who are unafraid to make a difference and be an inspirational beacon to others. Regardless of one's vocation or profession, practically anyone can become an agent for change and emerge as a vital force to be reckoned with. The subject of influence can be rather difficult to measure by any quantitative or qualitative standards, considering that people have differing opinions on what makes a person truly influential. But the international members of the editorial staff at TIME Magazine, however, definitely don't have any problems deciding which individuals they think are certainly influential given that they've been caucusing over the years to determine the group of people who will be inducted into their TIME 100 list.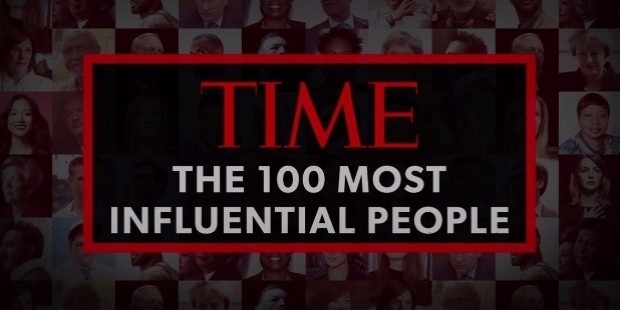 The TIME 100 is a collection of people from various walks of life—ranging from activists to athletes and entertainers to entrepreneurs—whom the magazine views as a globally influential figure. What's great about the list is that while it often features several well-known personalities or celebrities, it also takes great care to include people who might not be that famous or familiar to the general public, but whose influence and contributions to society have made them worthy of inclusion to the magazine's popular annual feature. Previously in this special series, we've featured the first batch of honorees from the 2017 edition of the TIME 100 ranging from a acerbic female comedian to a multi-platform billionaire tech mogul. This time around, we're taking a closer look at five more individuals whose work has made an impact to society at large.
Constance Wu
TIME 100 Designation: Pioneers
Occupation: Actress
Today, more and more audiences are socially aware that they are now demanding the entertainment industry to be more inclusive of artists who represent various ethnic minorities. Even performers who don't have Caucasian roots are actively voicing out their desire to change the landscape of film, music, art, and television and make it a world where intersectional diversity is the norm. Chief among these social justice activists is actress Constance Wu (pictured below), who is an American-born performer of Taiwanese descent. Those familiar with Wu may recognize her as one of the leading stars of the hit family sitcom entitled Fresh Off The Boat where she plays a funny immigrant housewife named Jessica Huang and is considered by television critics as a popular breakout character.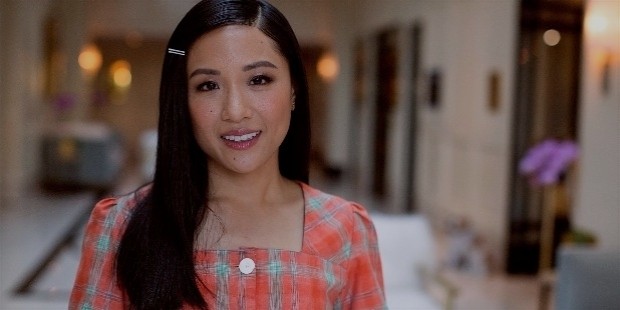 Like many Asian-American actors before her, Wu only had minor supporting roles in many film and television projects over the years as Hollywood doesn't often feature characters of Asian heritage in mainstream media. That all changed when she was cast in Fresh Off The Boat and her career immediately took off to greater heights. Wu is fiercely proud of her ethnic heritage as a daughter to Taiwanese immigrants, and has often taken to social media to express her discontent at the continuing lack of greater representation for more Asians in the media and entertainment, as well as calling out blatant instances of whitewashing in film and television. Unafraid to challenge the status quo of the industry, Wu has been lauded by critics and audiences for her tireless campaign to bring more visibility to Asian talents. With her career continuing to progress in a more positive direction, Wu is set to star in the lead female role in the upcoming film adaptation of Crazy Rich Asians, a bestselling novel by author Kevin Kwan and will be directed by Jon M. Chu.
Alessandro Michele
TIME 100 Designation: Artists
Occupation: Fashion designer
Very few fashion designers today are able to possess the rare ability to take a struggling brand and transform it into a veritable luxury label powerhouse. Some of the best examples of a design creative responsible for refashioning a down-on-its-luck label into an internationally recognized name include Karl Lagerfeld for Chanel, John Galliano for Christian Dior, Marc Jacobs for Louis Vuitton, and Miuccia Prada for her family's namesake brand, Prada. And of the new generation of style superstars working today, Alessandro Michele (pictured below) can comfortably join the ranks of his fellow peers in the industry given that he is the man who masterminded the second renaissance of Gucci in the modern era with his distinctively playfully romantic yet fantastically sexy vision that has attracted scores of celebrity fans, as well as translating his creatively different approach to reworking the Gucci house codes into multi-million dollar sales worldwide.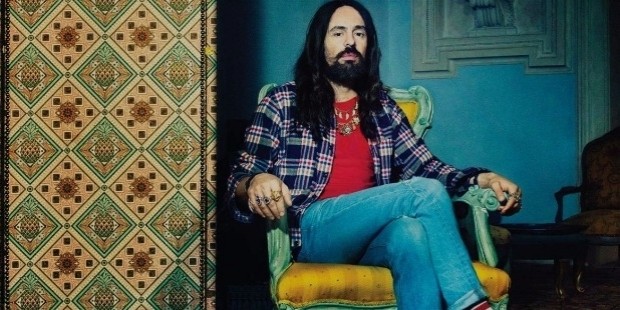 This Italian fashion designer and business executive obviously knows how to merge art and commerce with a surefire panache, particularly for a well-known luxury label such as Gucci. Prior to his appointment as creative director to the Italian house, Michele was assigned to various roles within the company, including his time as the design director for leather goods as well as a design associate to then-creative head, Frida Giannini. Gucci, however, struggled for a brief period, particularly during the time when Giannini announced her intentions to leave her post. When she departed, Gucci executives quickly appointed Michele as the house's new creative director and the rest, as they say, is stylish history. Since Michele's appointment, the brand has enjoyed a newfound evolution to its aesthetics; maintaining the brand's signature Italian sexiness but now tinged with shades of eccentric playfulness.
Elizabeth Warren
TIME 100 Designation: Leaders
Occupation: Senator and academic
A lot of people tend to underestimate women who enter politics given that throughout history, men have always held positions of high political power. But ever since women fought not just for the right to vote, but also for the right to hold public office, their presence serves as a constant reminder that society as a whole still has a long way to go given that men still make up a large portion of the political landscape compared to women, especially in the United States of America, where the issue of gender inequality in politics has always been a hot-button topic. Well, the average person would do well not to underestimate Elizabeth Warren (pictured below) considering that she is one of the brightest stars—literally and figuratively—in the cutthroat realm of American politics where she is a staunch member of the Democratic Party and is the current senior senator representing the state of Massachusetts.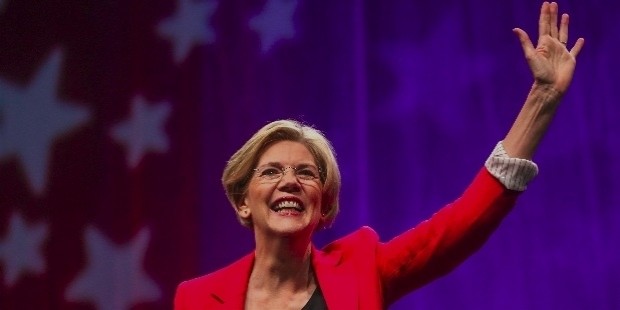 Warren's political track record is quite impressive considering that her work has caught the positive attention from American progressives. She has been a fervent supporter and advocate for consumer protection rights, as well as being a go-to pundit for news media for interviews involving topics such as personal finance and the state of the American economy. Warren is also known as an academic, as she has written several books about law, finance and economics, as well as possessing a remarkable educational background includes tenures at Rutgers University, George Washington University, and the University of Houston. What's even more admirable about Warren is that aside from her status as an increasingly consequential figure for public policies, she remains firmly grounded to serving her country in order for her to continue fighting the good fight. Warren has recently stated her intentions to run for a second term as the senator for Massachusetts in the upcoming United States midterm elections slated to be held on November 2018.
LeBron James
TIME 100 Designation: Titans
Occupation: Professional athlete
There's really no question why a lot of people tend to idolize professional athletes outside of actors or musicians because their talents involve skill sets that specifically uses their bodies and pushes them to their absolute limits. Sports personalities operate on a different kind of level in that their careers are measured not just by the strength of their athletic talents, but also how they are able to translate their personas outside of a competitive context. One of the most globally recognized and beloved sports is basketball, and this high-octane ball game certainly has no shortage of well-known players whose fame has gone beyond the court. And of the new generation of talented professional basketball players working today, perhaps none could match the influence and popularity that LeBron James (pictured below) has amassed over the years since he began his athletic career.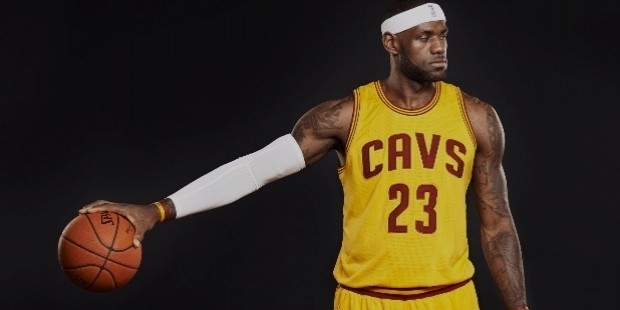 And even a casual fan of sports or basketball can't deny the incredible amount of achievements that James has racked up under his belt at such a young age, because yes, this highly driven American treasure and National Basketball Association (NBA) superstar isn't even close to reaching the average age of retirement for athletes. James' undeniable prowess as a basketball player has led him to winning three NBA championships and the honor of being recognized as the NBA's Most Valuable Player (MVP) Award four times. James has also participated in the Olympic Games where he took home two gold medals for Team USA in the basketball discipline. His immense popularity is such that he has expanded his public image to collaborate with his business interests through several lucrative multi-million dollar advertising endorsements from various brands and companies. With all of his successes, James isn't just considered as one of the best known faces of the NBA, but as a bonafide influential titan in his own right.
Ashley Graham
TIME 100 Designation: Icons
Occupation: Model and body activist
It's not everyday that a model that doesn't conform to the rigid standards of physical beauty can make a difference within the fashion industry, but when it does happen, people will surely take immediate notice and talk about it on social media, for better or for worse. And that's exactly what Ashley Graham (pictured below) hopes to achieve because she's one of the rare few models who have achieved massive success as well as being a positive role model to those who share a similar body type like hers. Unlike the standard stick-thin size zero or size two models being used by fashion runways and magazines all over the world, Graham is a plus-sized model who is unabashedly proud of her figure and has made the impossible possible by turning what is normally considered as a flaw into her greatest asset. She is living proof that physical diversity in fashion really does matter.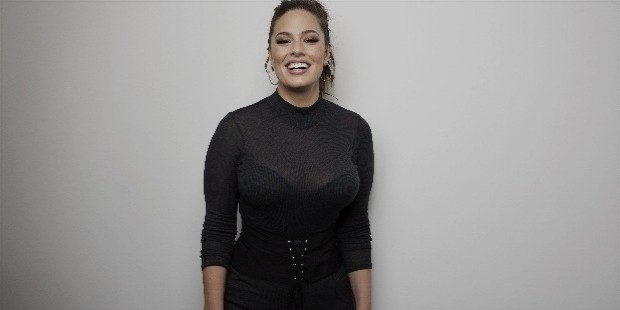 Graham is a self-described "body activist" since she actively campaigns for people who don't fit the fashion industry's restrictive mold to be more comfortable and confident in their own bodies. Owning her full-figured fabulousness with absolute confidence, she has served as a towering inspiration to women everywhere that beauty comes in all shapes and sizes. Graham's impact within the world of modeling has taken the fashion world by storm, where she has graced the covers and editorial pages of top style bibles such as Harper's Bazaar, Elle, and of course, Vogue Magazine. In addition to being an in-demand model, Graham has also proven her chops as a media maven by serving as a host for beauty pageants such as Miss USA and Miss Universe, as well as being tapped as a judge and mentor for the popular reality competition series, America's Next Top Model, which was created by Tyra Banks.
Want to Be Successful?
Learn Secrets from People Who Already Made It
Please enter valid Email