Chef's Table: An Intimate Look at Successful Chefs Around the World, Part 02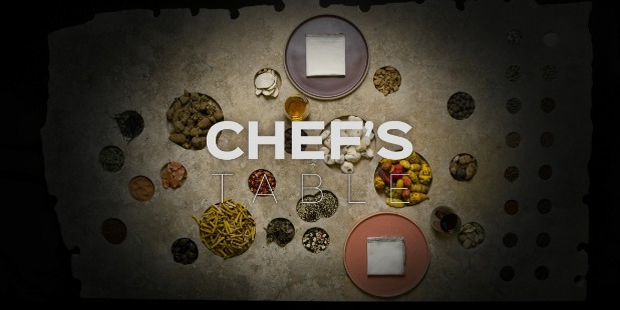 There is perhaps no other career path that satisfies the senses and fuels the imagination better than becoming a professional chef. No longer is this job looked down upon since most chefs today are held in very high regard in many countries, particularly in places where people have such a profound love and respect for their national cuisines. Indeed, it's not surprising why a lot of young and creative individuals today are gravitating towards kitchens learning how to cook because the best chefs working today don't just get critical praise from diners, but they also receive important awards that helps boost their profiles and reputations to a broader audience. The business of gastronomy is an important industry that helps sustain people on a daily basis, and chefs truly play a vital role in shaping the way we eat and how we perceive food and cooking beyond their simplest definitions. As society gradually adapted new techologies to improve the standards of living, the same school of thought can be said among chefs who continueto push the boundaries of culinary art.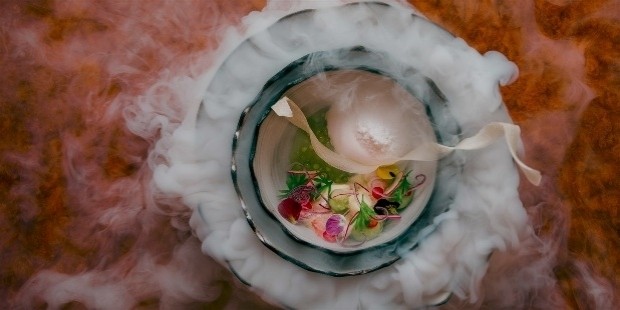 Another key point as to why plenty of people dream of becoming successful chefs is that the job provides a considerable degree of creative control, which is something that not every other career choice can boast about. In the same way that visual artists ensconce themselves within their studios to create stunning works of art that is fit for public display, the same analogy can be said to hardworking chefs toiling away in busy kitchens as they consistently apply their creative and technical skills upon various ingredients whose final product ends up on pristine crockeries that serves as their blank canvases. And just like any creative venture, only those who possess the talent, grit, and nerve can become truly worthy of pursuing cooking as a long-term career choice. This is because the job is filled with difficult challenges and emotional pressures that people with fragile dispositions will buckle under the weight of such immense expectations that comes with the territory. In order to survive and thrive within this fast-paced realm, one has to have a strong and holistic sense of self so that the food produced will come out tasting great at all times.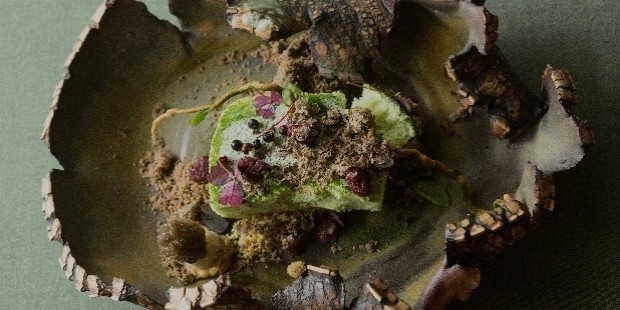 But aspiring culinary artists can take comfort in the fact that within the rarefied world of professional chefs, there are so many diverse personalities to admire considering the plethora of international cuisines are out there to sample. Sure, there may be world-renowned guides and publications out there frequently releasing lists of the best chefs and restaurants on an annual basis, but such best-of lists aren't the be-all and end-all of what the culinary world has to offer for the average diner. In fact, there are plenty of chefs out there whose success isn't measured by how many Michelin stars their restaurants have received or whether their establishment has made the pages of popular food magazines or blogs. For these renowned gastronomic stars, what matters to them is about sharing their passions and stories through the food they cook, and in effect, such genuine dedication to their craft is the fundamental cornerstone of their success in the industry. As such, this is truly a comforting notion for many individuals who dream of a successful culinary career.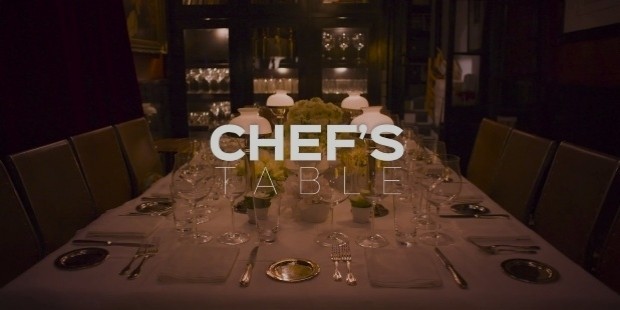 Deeply committed food enthusiasts who are determined to blaze their own trails in the creative yet challenging domain of culinary art would do well to take a closer look at Netflix's critically-acclaimed documentary series that focuses on the lives and careers of some of the best chefs scattered in different continents and countries all over the world. Aptly titled as Chef's Table (pictured above), the series is a mesmerizing anthology where each episode highlights a different chef specializing in a distinctive regional cuisine and features prominent segments showcasing the chef hard at work in the kitchen and producing scrumptious plates or bowls of food. Previous subjects of the show's first two seasons have included superstar luminaries in fine dining such as Grant Achatz of Alinea in the United States of America, Francis Mallmann of El Restaurante Patagonia Sur in Argentina, and Ana Ros of Hisa Franko in Slovenia (pictured below). On the show's third season, Netflix is shining a much-deserved spotlight on a brand new class of chefs whose work has come to redefine what it means to merge cooking and innovation in the same context.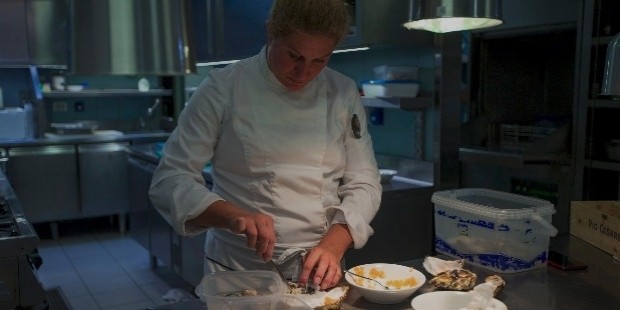 Season three of Chef's Table follows the anthology template of the previous seasons by featuring six emotionally intimate and fully immersive episodes whose runtime varies from forty-six minutes at its shortest to fifty-nine minutes at its longest. Previously, we featured the first three chefs from the third season of this acclaimed online-streaming series. This article now covers the second half of the currrent season which spotlights three more iconoclastic chefs of diverse gastronomic backgrounds. There's a ribald yet fearless Jewish New Yorker who is making waves with his bold and innovative take on classic Japanese ramen; there's a former German gang member from the wrong side of the tracks who has shed his shady past behind him and emerged to become Berlin's undisputed culinary star of Asian fusion cuisine; and there's the intrepid chef and explorer from Peru whose ambitious gastronomic mission is to modernize Peruvian cuisine through an unusual yet revolutionary approach that involves gradually ascending geographical altitudes. Get to know more about these chefs with their comprehensive career profiles featured below.
Ivan Orkin
Ivan Ramen in Japan and United States of America
Concentrating on a very niche style of cooking can be the stuff of nightmares for the average chef, but not for Ivan Orkin (pictured below), who isn't out to make fancy highbrow plates of haute cuisine but is on the warpath to elevate the humble origins of Japanese ramen and peddle it to the hungry masses. Orkin himself makes no pretensions about the fact that he sticks to what he knows, and what he knows best is producing the best bowl of ramen that isn't made by a native Japanese individual. This is curious in itself because Orkin is a Caucasian man born and raised in the state of New York, as well as being Jewish by birth. The average diner would understandably raise doubts about Orkin's culinary provenance on the intricacies of ramen cooking, but tasting his sumptuous and hearty bowl of flavorful noodles steeped in lip-smacking broth will put such reservations to rest. There's also the fact that Orkin is also fluent in all things Japanese—language, culture, customs—given that he has spent several years living and working in Japan.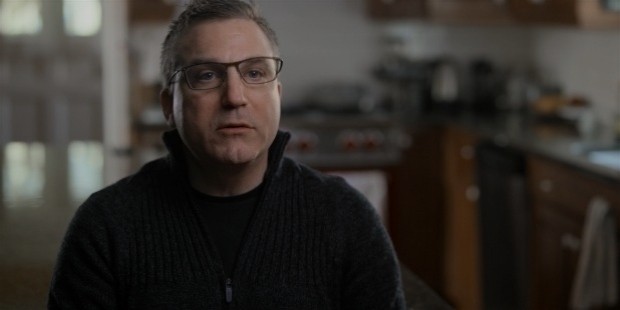 But Orkin's transformation from an average New Yorker to global ramen superstar didn't exactly happen overnight; he had to earn his way to the top by starting out like most aspiring chefs do—in the kitchen of a restaurant. During his youth, Orkin worked in a Japanese restaurant where it ultimately led him to study Japanese culture when he went to college. Soon after graduation, Orkin left the United States for Japan where he would be exposed to the very life and culture that he spent years studying. After his brief visit in Japan, Orkin returned home and enrolled at a culinary school before working at Mesa Grill under the watchful eye of top celebrity chef, Bobby Flay. During this period, Orkin began to experiment with the creation of his own noodles for making ramen, as well as playing around with various ways to concoct the broth that would go with the noodles he made. This would ultimately be the genesis of what would eventually become his independent restaurant business called Ivan Ramen (New York flagship pictured below), which would manifest later on in his steadily improving cooking career.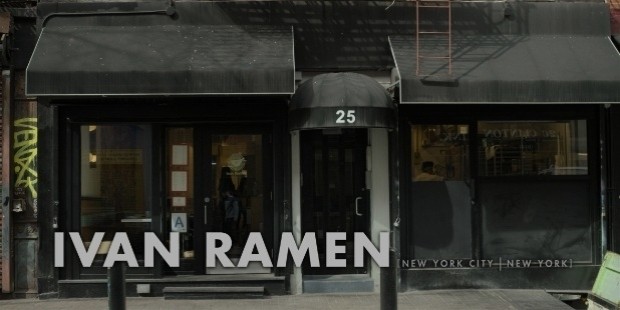 Despite having a stable job back home, Orkin felt the need to return to Japan in order to reestablish his passion for authentic Japanese cuisine. Soon enough, he would touch base in Tokyo where he eventually opened his very first Ivan Ramen shop, located well away from the tourist areas as Orkin preferred to have local diners judge him for his food and not because of his status as an American culinary interloper. Doubling down on his goal, Orkin also wanted to prove potential detractors wrong by fully interacting with local guests and diners in the Japanese language so that they would shed their preconceived notions of a foreigner attempting to create what is essentially a sacrosanct national dish in Japan. And although Orkin's personal expectations were initally low, he was genuinely surprised when Ivan Ramen turned out to be such as massive hit with the discerning foodies of Tokyo and beyond. People were clamoring to sample bowls of his unorthodox yet distinctively Japanese ramen dishes, and he ended up being featured in mainstream Japanese media for being the only foreigner thus far who has shown great respect to the art of ramen cooking.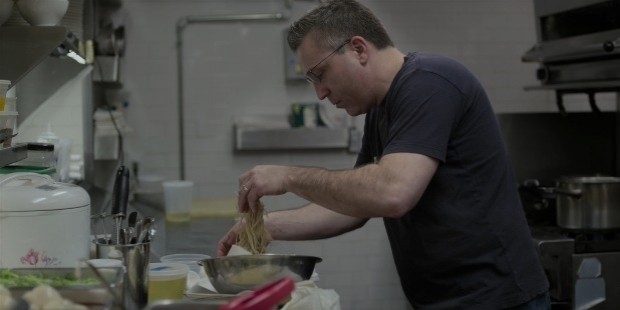 In 2012, Orkin's massive success in Japan with his business—where he even launched his own line of instant ramen sold in supermarkets—prompted him to finally move back to the United States with his family and start anew by opening the New York branch of Ivan Ramen. Considering that New York is one of the biggest food-loving cities in the world, Orkin's ramen-centric restaurant unsurprisingly thrived, especially since ramen is an extremely popular dish to order during cold weather and on late nights out partying with friends. Orkin believes that ramen does not have the rigidity and limitations unlike other Japanese dishes known to most people such as sushi. Therefore, he is able to apply a considerable amount of creative freedom when creating ramen dishes and other Japanese fare featured on the menu of his restaurant. And true to his rather off-color yet charming personality, Orkin doesn't consider himself to be a chef in the context of fine dining, which is accurate considering that his dishes are considered as everyday fare in Japan.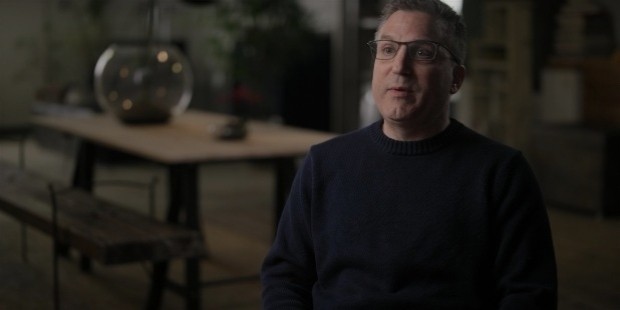 Infusing both New York and Japanese sensibilities into his dishes, Orkin's approach to ramen has been nothing short of astonishing since he moved back for good to the United States. Food critics and adventurous gastronome New Yorkers alike have been thoroughly enchanted with the inventive array of selections showcased within the humble walls of Ivan Ramen. Best of all, it's one of those rare critically-acclaimed restaurants where you don't always have to make reservations ahead of time to get a decent table nor do you have to break the bank in order to find out what the fuss is all about. Diners will appreciate the fact that they can order menu items a la carte, as well as taking comfort in the fact that Orkin uses nothing but the finest ingredients in all of his food but without the hefty price tag attached to the final product. Take a look at the photo gallery featured below to preview a selection of the menu offerings that Ivan Orkin creates for Ivan Ramen.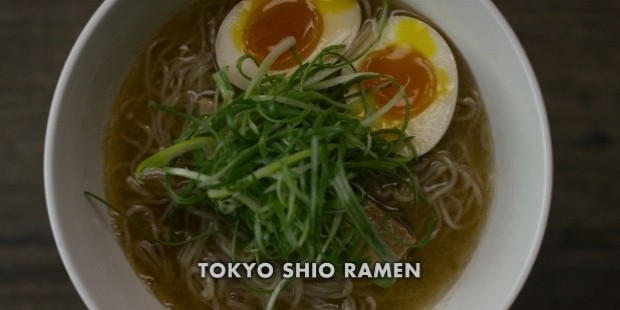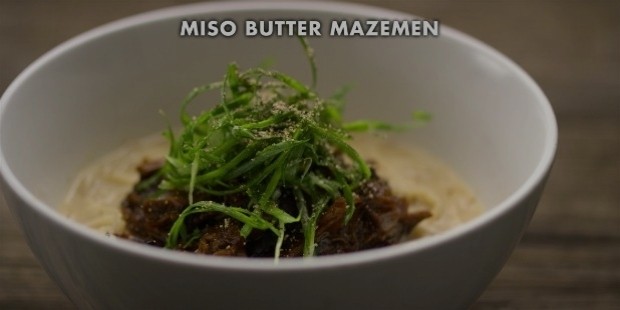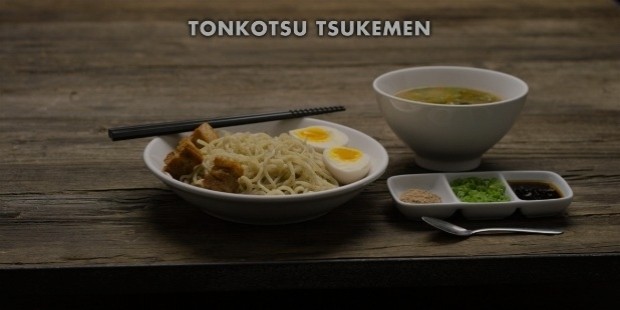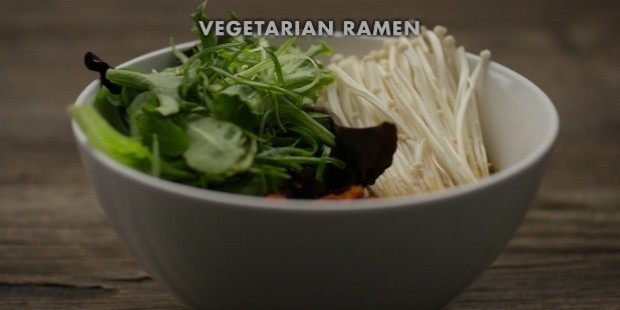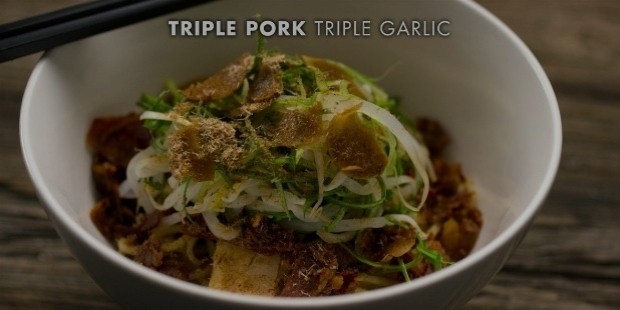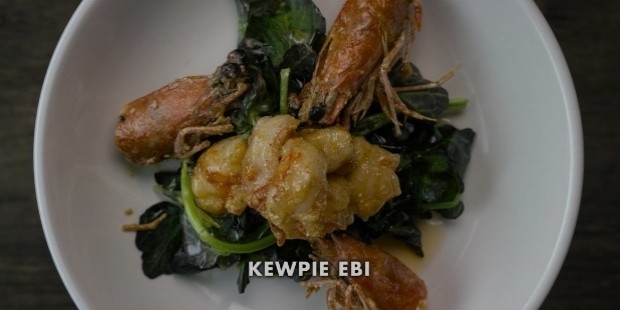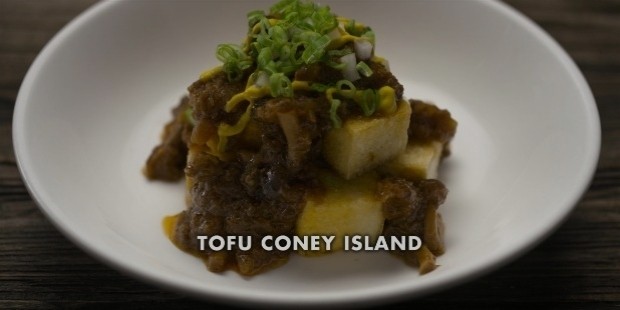 Tim Raue
Restaurant Tim Raue in Germany
There is a tendency for some chefs to acquire a sense of self-importance, particularly when they have achieved an impressive degree of success in their careers. While this may be considered as unpalatable to the casual diner, German chef Tim Raue (pictured below) respectfully begs to differ given that he prides on being an egocentric individual as this personality trait is a large part of why he was able to break free from the shackles of his dangerous past and emerged to become Berlin's most celebrated culinary masters. Raue wields his ego, machismo, and braggadocio like a fine-tuned weapon, particularly when he commands the kitchen of his self-titled restaurant in the capital city of Germany. He is the kind of chef that takes no prisoners with his sous chefs and line cooks, which is not that different from how celebrity chef Gordon Ramsay operates in front of the cameras.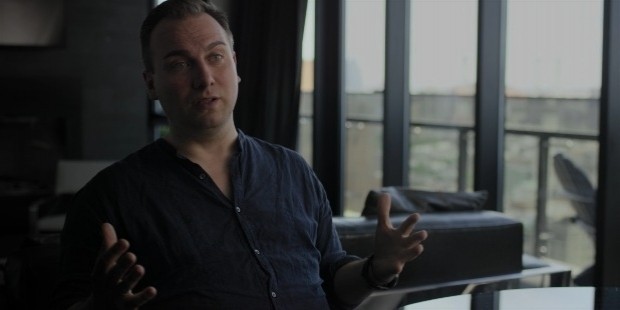 Brash and uncompromising in his singular vision of fine dining, Raue consistently demands perfection and precision from his kitchen staff; refusing to mince his words and more than happy to suffer fools if his instructions are not followed to the letter. But for all of Raue's iron-fisted autonomy within the kitchen he presides over, he isn't that different from other professional chefs whose work is defined by the relentless pursuit of delicious food. It's also impressive to note that his success story is also something that follows the "rags to riches" trope. Raue suffered an abusive childhood under the parentage of his father and compounded with the fact that he lived in the poorest neighborhood of Berlin known as Kreuzberg, an area infamous for rampant crime and violence from gangs and hoodlums in the city. But despite his unfortunate upbringing, Raue's introduction to food also began during this tumultous period of his life when he would often escape to nearby supermarkets and spend all his pocket money on food that he could barely get at home.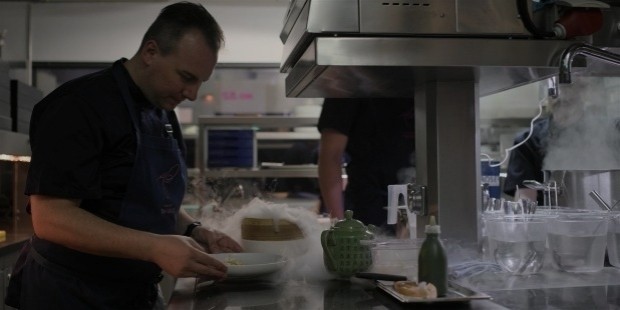 Raue himself views that the supermarket gave him a respite from the harsh realities of his life. Such hard-edged experiences invariably led Raue to become a member of a notorious Berlin street gang during his teenage years, though he was smart enough to slip away from his sketchy hooliganism and decided to become a chef at the advice of a school counselor who steered him away from becoming a career criminal. This decision would prove to be Raue' saving grace as he embarked on a much harder journey to personal redemption. Because of his Kreuzberg roots, Raue had a very difficult time finding employment in many top fine dining restaurants since employers didn't find the idea of hiring someone who came from the unsavory part of Berlin, let alone someone who was also a former gang member. Thus, Raue was forced to work at the more lowbrow dining establishments and worked hard to prove to others that he was serious about turning over a new leaf. Raue, however, used the very fighting spirit he applied during his tenure as a gang member into the restaurants he worked for because he quickly came to realize that working in kitchens had the same cutthroat atmosphere that he experienced on the streets of Berlin.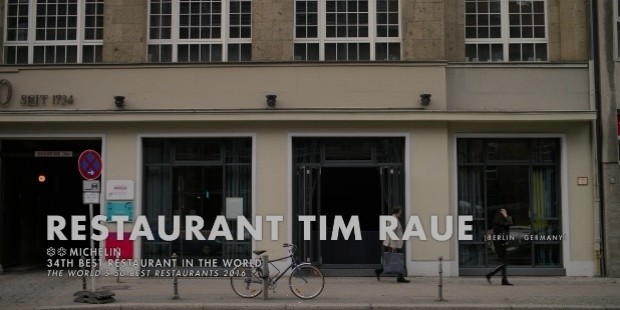 His tenacity would become an asset in his fledgling career and soon enough, he worked his way up the ladder and garnered better placements at more reputable restaurants. Through his career progression, Raue voraciously studied on various European cuisines in order to hone and perfect his craft given that he entered the world of fine dining without any formal training. Raue eventually arrived at a point in his career where he opened his own restaurant and began to serve dishes that he wanted to make. With this step to independence came the accolades and Restaurant Tim Raue (pictured above) didn't take long to attract the attention of discerning Berliners seeking the future of German cuisine, as well as earning the coveted Michelin star rating from the influential Michelin Guide. Despite the critical praise heaped upon his venture, Raue still felt an underlying sense of satisfaction with his work.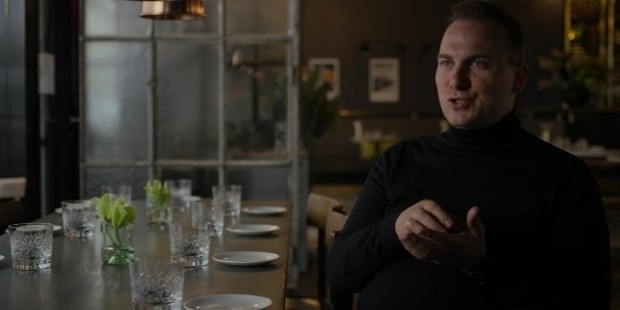 His breakthrough, however, came when he embarked on a trip to Singapore and he sampled the incredible fusion of various Asian flavor profiles such as Chinese, Japanese, and Thai cuisines. This marked a revelatory moment for Raue, as he knew exactly what he had to do in order to revitalize the menu served in his restaurant. Freshly inspired from his Singaporean detour, Raue incorporated Asian flavors and techniques into his dishes while still anchoring them with a German sensibility. Furthermore, Raue has expanded his culinary kingdom to include new Berlin dining hotspots such as La Soupe Populaire which features more traditional German dishes, and Sra Bua which is a more casual dining joint that serves Asian dishes. Needless to say, his evolution into Asian fusion generated strong and positive buzz in the Berlin food scene and reaffirmed Raue's status as a culinary tour de force in his home country. In effect, food critics and diners who would become familiar with Raue's incredible journey would certainly not begrudge the German chef for taking pride in his unabashed egocentrism given that he has accomplished so much for someone who was previously underestimated for his background and upbringing. Take a look at the photo gallery featured below to preview a selection of the scrumptious menu offerings that Tim Raue often showcases at Restaurant Tim Raue.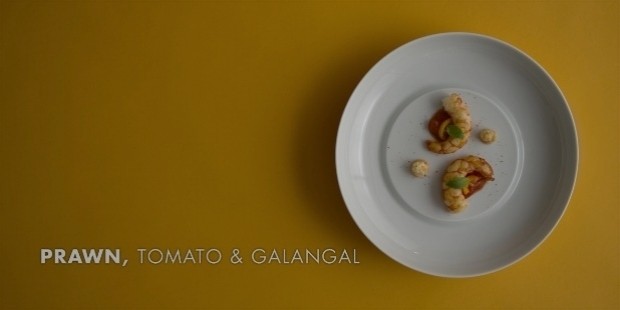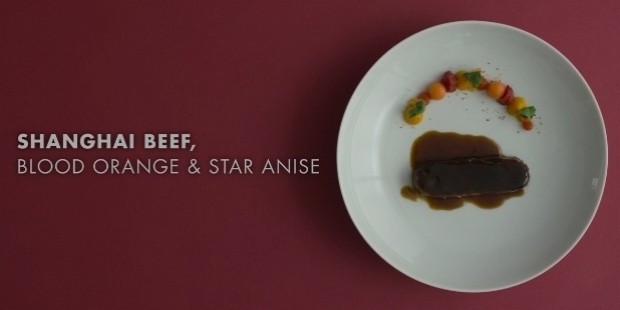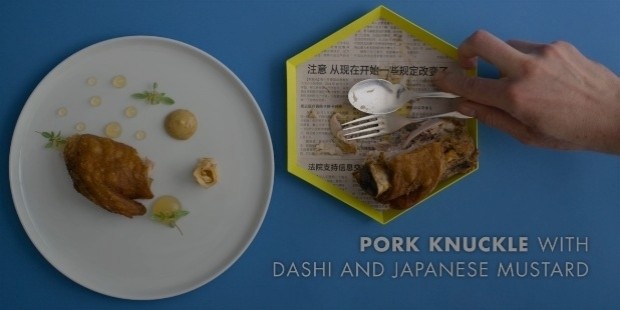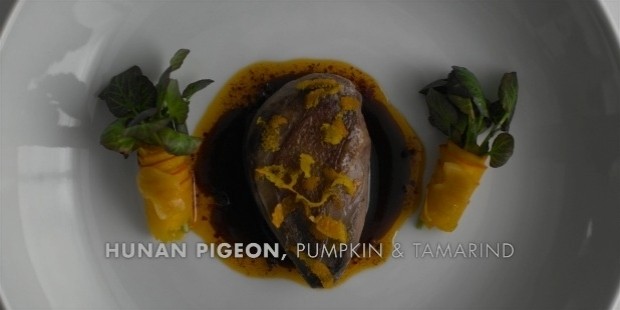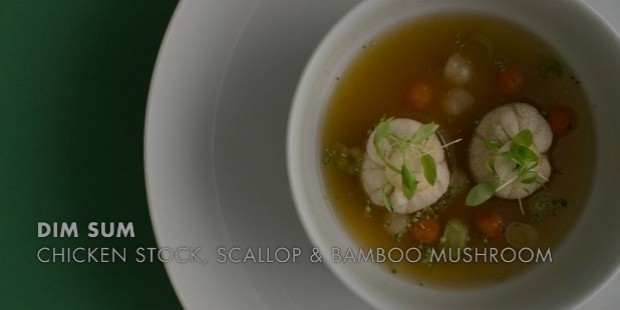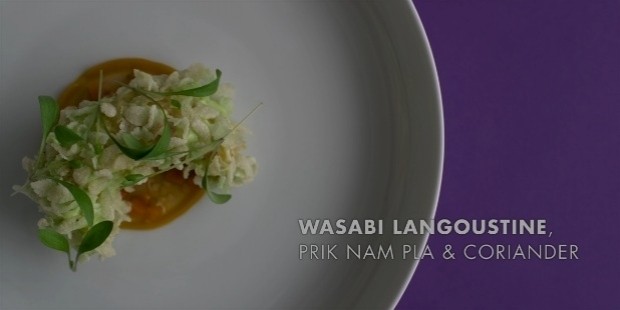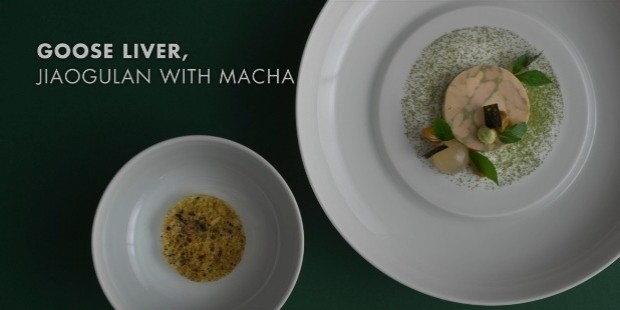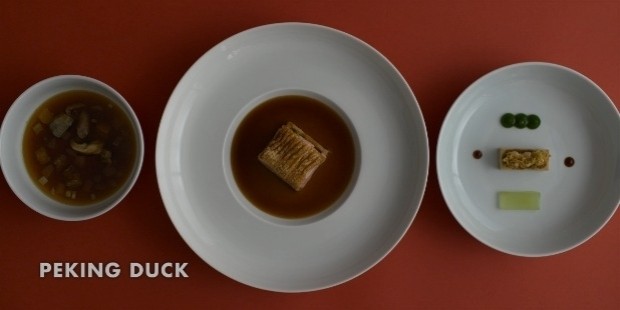 Virgilio Martínez
Central in Peru
Oftentimes, the work of a highly successful chef is credited to one person, but this is not the case with Peruvian chef Virgilio Martínez (pictured below). In fact, Martínez himself does not actively hog the spotlight given that the work he is doing for his restaurant in the capital city of Peru is a fruitful collaboration with several people, chief among them his wife and his younger sister. The third season of Chef's Table closes with a fascinating portrait of Martínez, who espouses the importance of discovery and experimentation in cooking, particularly in the parlance of Peruvian cuisine, which isn't as well-known as other international cuisines. Indeed, chef Martínez is not only adamant about raising the profile of his own culinary heritage, but to elevate it in literal and revolutionary ways that hasn't been attempted by other chefs of his caliber. Martínez also possesses a strong degree of curiosity and adventure in his quest for a more radical approach to Peruvian fine dining; completely unafraid to get his hands dirty whenever he explores the vast wilderness of his country in search of the finest and most unusual natural ingredients to use in his imaginative dishes.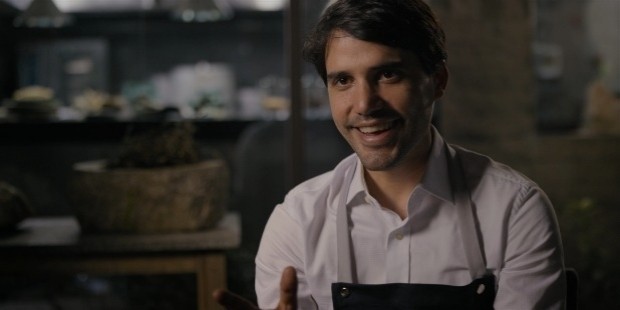 Martínez's love for exploration began during his youth when—as a child growing up in Peru during the 1970s and 1980s—he wanted to explore the borders beyond his humble hometown. At the time, it was difficult for Martínez to do so given the dangerous political situation and unstable economic climate that prevented citizens from traveling to other parts of the country, let alone outside of the nation. But Martínez soon realized that the only way for him to escape the confines of his country was if he pursued a career in cooking because he learned that he could travel to other countries by working in the kitchens of famous restaurants. Driven by his wanderlust, Martínez embarked on a culinary career that soon became something that he genuinely loved to do as he grew older. Martínez remarks that his exposure to foreign kitchens opened his eyes and expanded his worldview, allowing him to learn the necessary tricks of the trade in order to survive the insular world of international fine dining.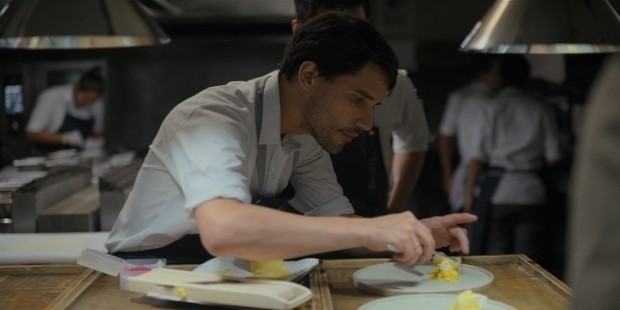 But as Martínez returned home after his culinary travels abroad, he quickly came to the realization that he was cooking food that didn't connect to his personal identity. This would prompt Martínez to embrace his heritage by exploring the untapped potential of Peruvian cuisine, and vowed to find ways on how he can make it both innovative and attractive to international diners. It helped that during his stint working at European restaurants, Martínez developed what would become his signature experimental style of cooking, and this is what prompted one of his culinary mentors to establish his independence and open his own restaurant. Martínez followed his mentor's advice and proceeded to open Central (pictured below) in Peru's capital city of Lima. Although the restaurant opened to positive praise from the locals, Martínez strived to commit to his promise of reconnecting to traditional Peruvian dishes and modernizing them to his loyal patrons. He sought the assistance of the two women who would become the other secret weapons of Central's success: Martínez's wife Pia León, who is also the restaurant's formidable sous chef, and his sister Malena Martínez, who is formally trained with a science background and inhabits the research and development role for the restaurant's creative menu.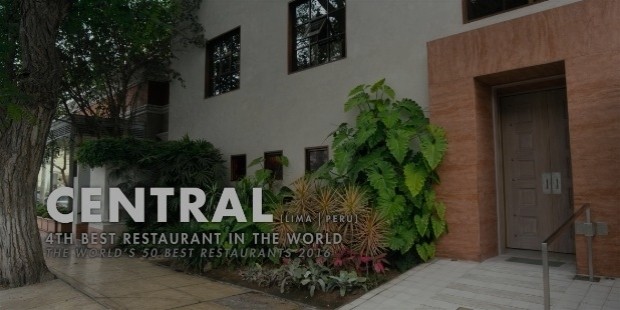 Martínez frequently goes on extended journeys with his sister into the various regions of Peru, which is revealed to be one of the most biodiverse regions of the planet. Through their journeys across the stunning Peruvian landscape, the Martínez siblings developed what would become Central's most defining feature: creating a menu selection of dishes based on local ingredients sourced from different Peruvian altitudes. Both brother and sister discovered that because Peru has various elevation levels—ranging from the lowest coasts to the highest mountains—the restaurant could effectively conceive a broad range of dishes that would represent those individual altitudes. Their tireless explorations have resulted in the discovery of new and unorthodox ingredients which Martínez and his wife Pia bravely infuse into the food they serve at the restaurant. Apart from unearthing various kinds of local ingredients that are—for the most part—completely unknown to fine dining kitchens elsewhere, Martínez and his team are also adamant on applying traditional cooking techniques used by Peruvian tribes living in the more remote areas of the country.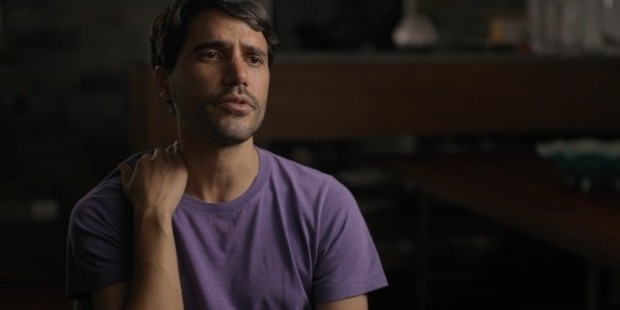 Since the inception of their altitude-based menu concept back in 2012, Central quickly garnered widespread attention from the global gastronomic community, where it landed within the top five of the World's 50 Best Restaurants list for the 2016 rankings. Not content to rest upon his laurels, Martínez is relentless in his creative pursuits to push the boundaries of Peruvian cuisine to ever dizzying and creative heights while still remaining firmly rooted to the ground in complete humility. Aside from running his flagship establishment in Peru, Martínez has also branched out into foreign lands by opening another restaurant in London—and a Michelin-starred one, at that—called Lima as a fitting tribute to his home city. Take a look at the photo gallery featured below to get a closer inspection of the famous altitude-inspired menu (arranged in ascending order) that Virgilio Martínez has introduced at Central.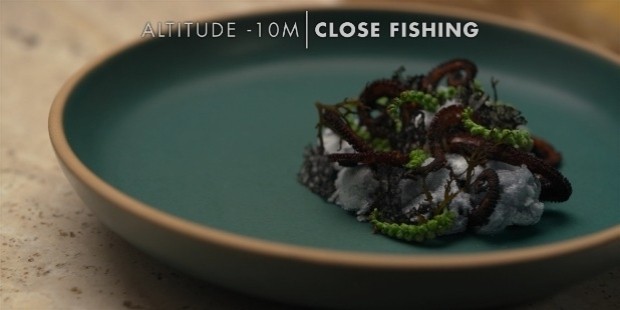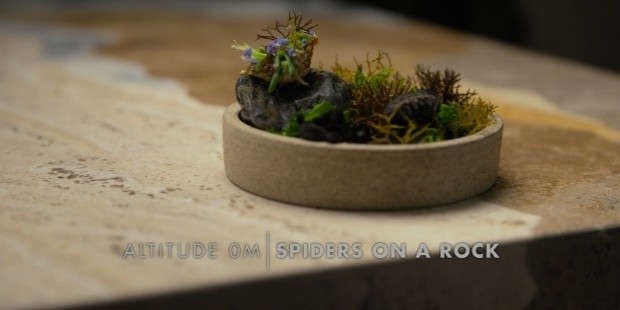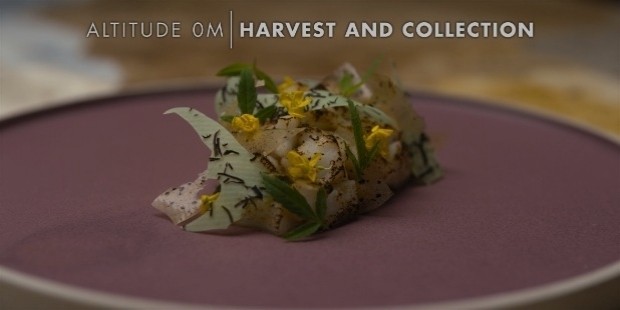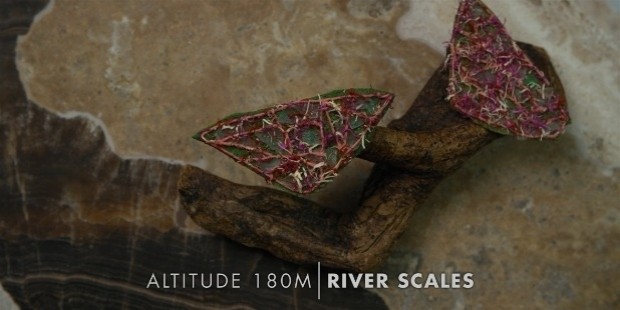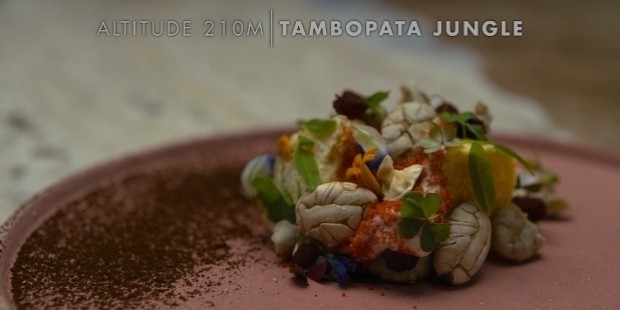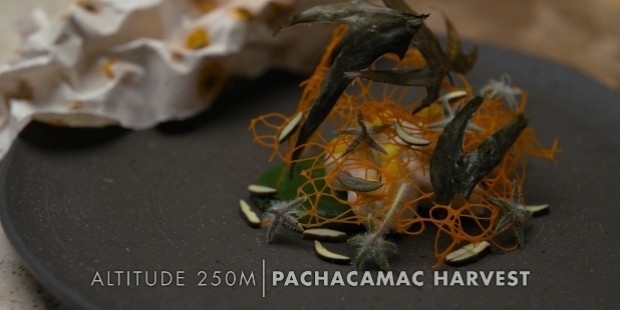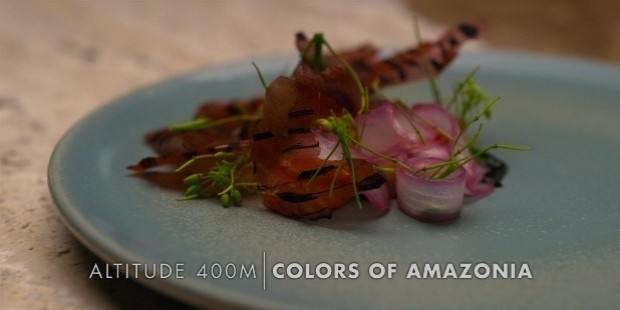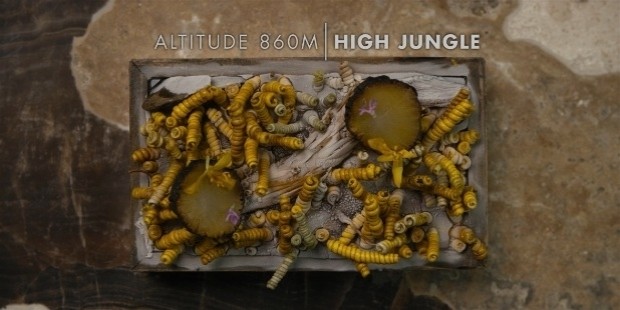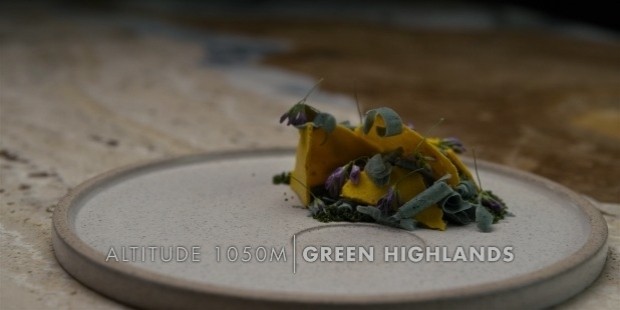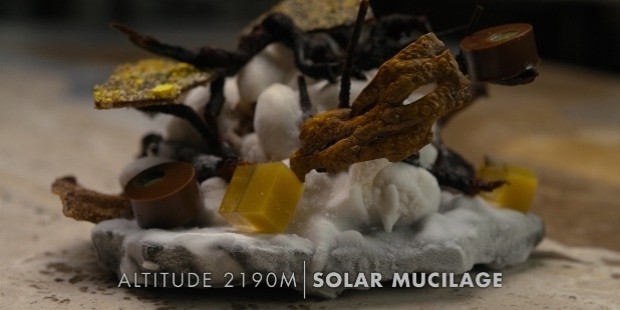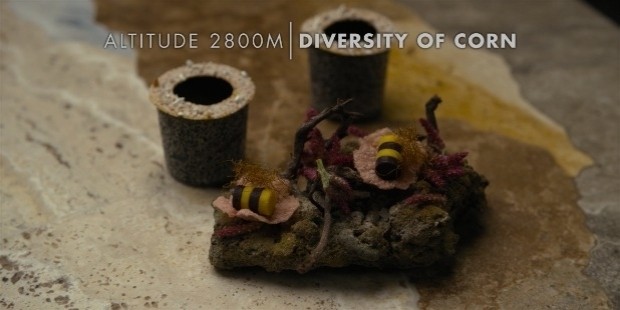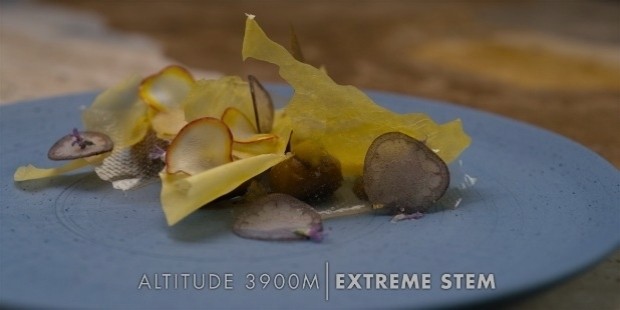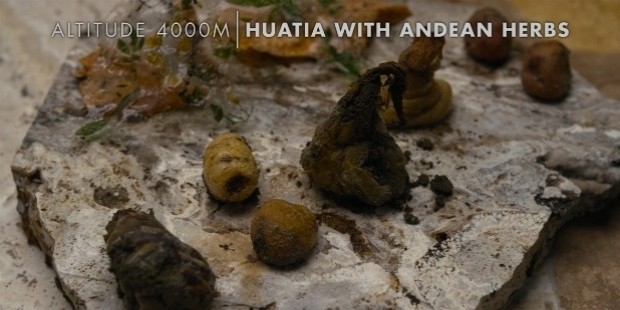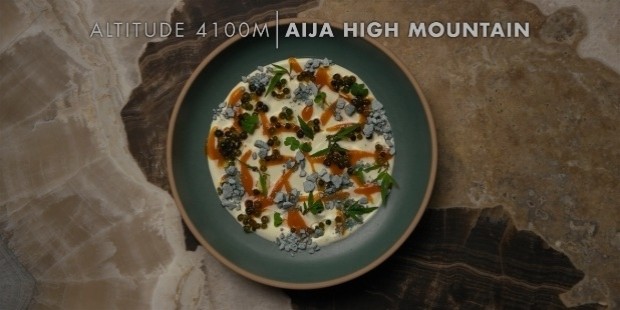 Want to Be Successful?
Learn Secrets from People Who Already Made It
Please enter valid Email