Famous Sports Quotes of All Time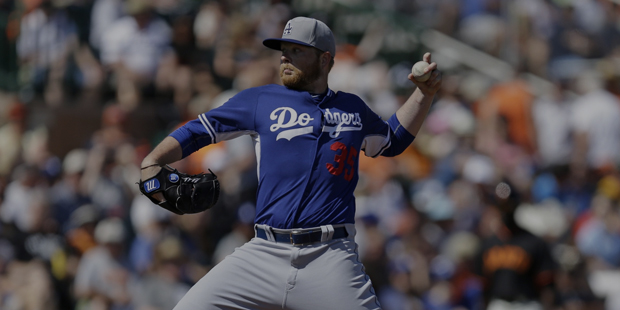 Playing sports is a challenging activity. Playing sports does not keep us only physically healthy but also mentally fit also. For any player, Sports requires hard work and dedication to achieve ones goals. To reach the pinnacle of the sport one has to give it all from crashing ones bones to bruising ones knees. Given the nature of sports, inspiration and motivation are two things that can make a mark in how things go ahead.So how do Quotes help? Quotes are experiences made down in shorter words.
Sports quotes are a great way of sharing ones experiences and wisdom. When talking about inspirational quotes, they help you set a benchmark for you to challenge yourself each day. On the other hand, Motivational sports quotes help you sail through the difficult times.Here is our collection of the best sports quotes, especially hand-picked for you to motivate and inspire you to strive for your goal.
When you've got something to prove, there's nothing greater than a challenge. - Terry Bradshaw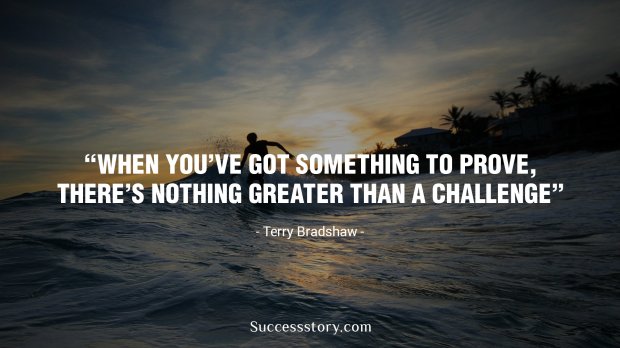 If you can't outplay them, outwork them. - Ben Hogan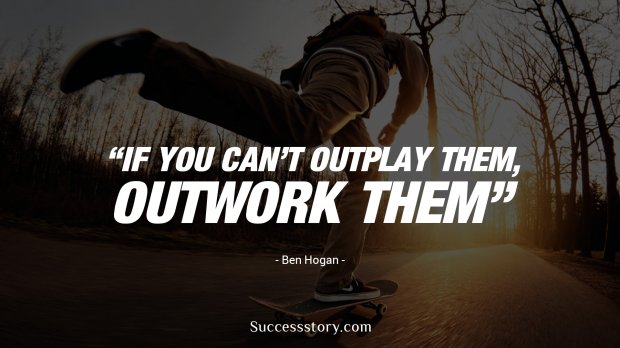 One man can be a crucial ingredient on a team, but one man cannot make a team. - Kareem Abdul-Jabbar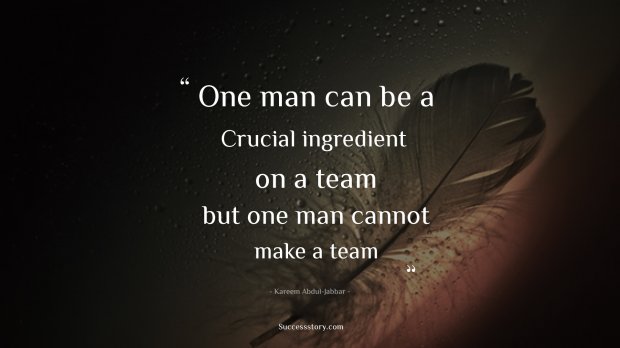 There may be people that have more talent than you, but theres no excuse for anyone to work harder than you do. - Derek Jeter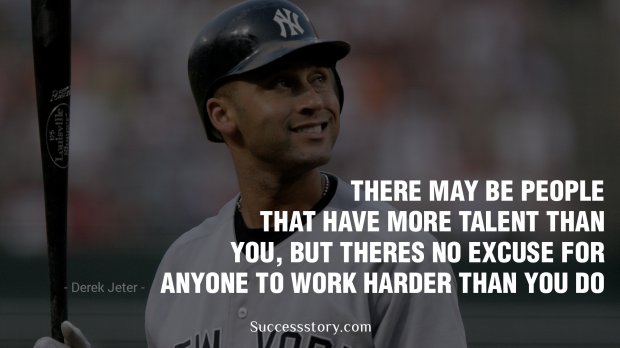 A trophy carries dust. Memories last forever. - Mary Lou Retton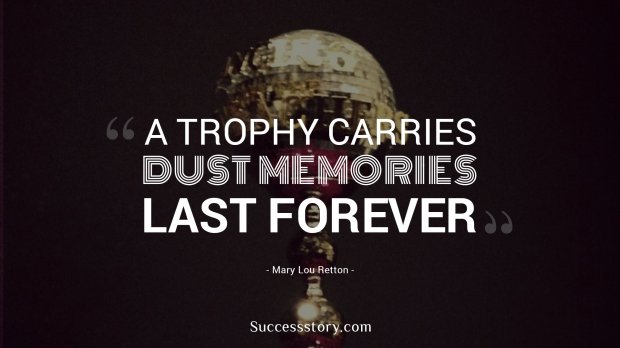 The more difficult the victory, the greater the happiness in winning. - Pele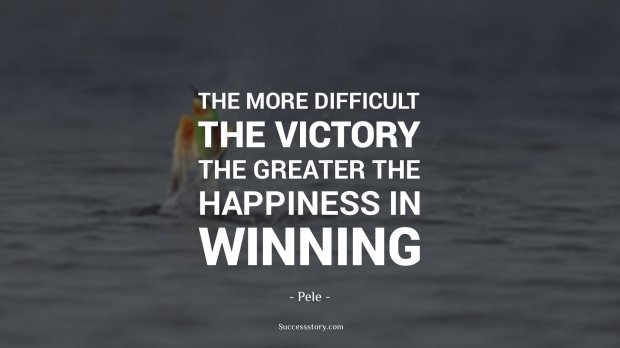 A good hockey player plays where the puck is. A great hockey player plays where the puck is going to be. - Wayne Gretzky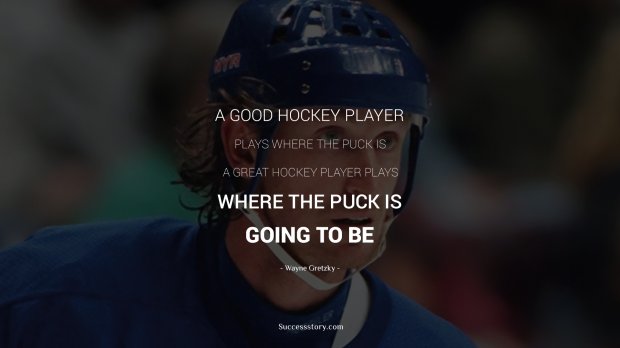 Quotes from Wayne Gretzky
1. Inspirational Sports Quotes
All that a sports man often requires to excel in his field is good skill in his sport, loads of practice and a lot of inspiration to keep going. Skill and practice are easier to acquire in comparison with inspiration. Inspiration is sometimes found from a senior player and sometimes in the written words of famous players who have been through it all.
Never give up! Failure and rejection are only the first step to succeeding. - Jim Valvano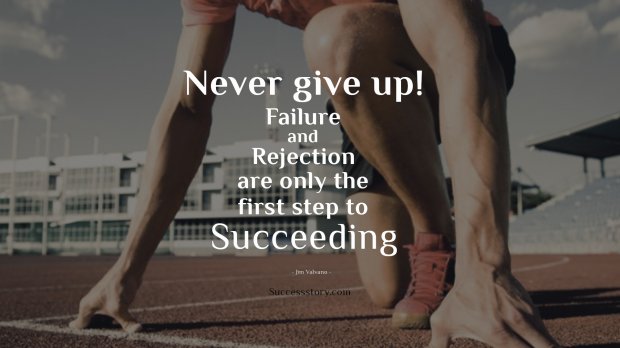 2. Sports Leadership Quotes
For making things right, a sportsman requires talent and a leader who makes him sail through it all. There are times when you see victories and on the other, you fail. Taking things in the right spirit can help you dealing with such situations.
Leadership is getting someone to do what they don't want to do, to achieve what they want to achieve. - Tom Landry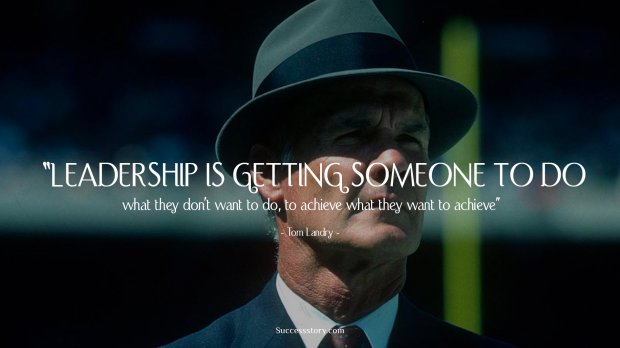 3. Motivational Sports Quotes
In the world of sports, there needs to be guts, hard work, intuition and perseverance. Without all these, realizing a dream to become someone in sports is not easy. As an athlete, one may not be self-kicked every day.
A champion is afraid of losing. Everyone else is afraid of winning. - Billie Jean King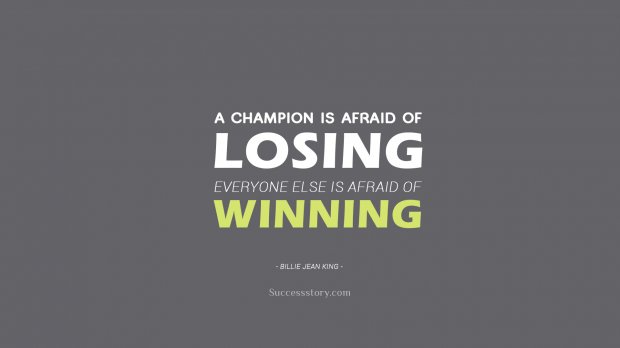 Leaders in the sports arena share their ideas and wisdom through famous sports quotes. Sports leadership quotes give you a chance to make the best out of the given situation. It is like getting ideas from the horse's mouth.For example, Michael Jordan said, "Love is playing game as if it was your last." Pele said, "More difficult the victory, the greater happiness in winning." Reading these famous quotes helps one to understand how difficult things can be but also give you a chance to look at the brighter side.
Want to Be Successful?
Learn Secrets from People Who Already Made It
Please enter valid Email