Inspirational Quotes from Philippines President Rodrigo Duterte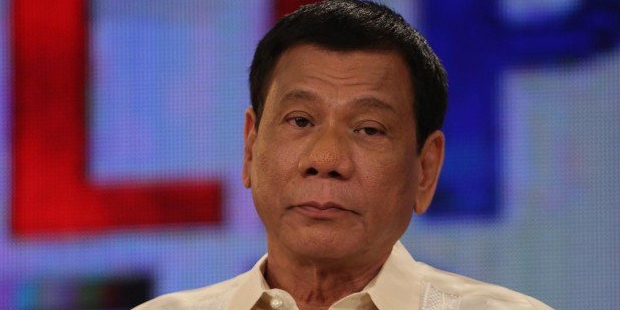 Rodrigo "Rody" Roa Duterte, more Commonly known as Digong, is the current President of Philippines. He is the first President who is from the Mindanao Islands and is known for is the hard-handed ruling of Davao City, where he was the mayor for 22 long years.
He is what you can call a true Transformational Leader. He brought about so many changes in the very first few years he was in charge of Davao that he was featured on the front page of the TIME magazine.
He does not believe in delegation of important work, opting to take part in the judicial system of the city. He was known to ride with the police on bikes at night and patrol the city.
1. Courage
"Courage knows no limits, cowardice does." - Rodrigo Duterte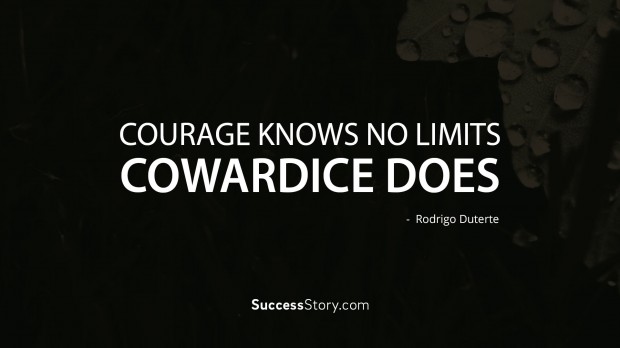 2. Authority and Criminality
"Abuse your authority and there will be a hell to pay. For you will have become worse than criminality itself." - Rodrigo Duterte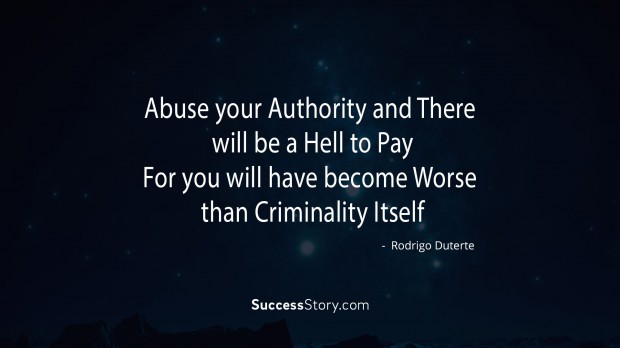 3. Peace
"All of us want peace, not the peace of the dead, of course, but the peace of the living." - Rodrigo Duterte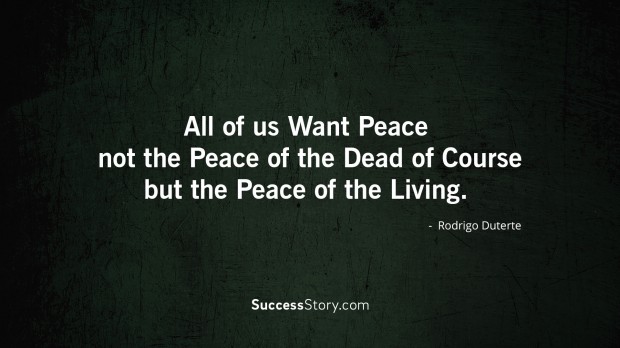 4. Sorrow and Pain
"And the Filipino, discipline, informed and involved, shall rise from the rubbles of sorrow and pain." - Rodrigo Duterte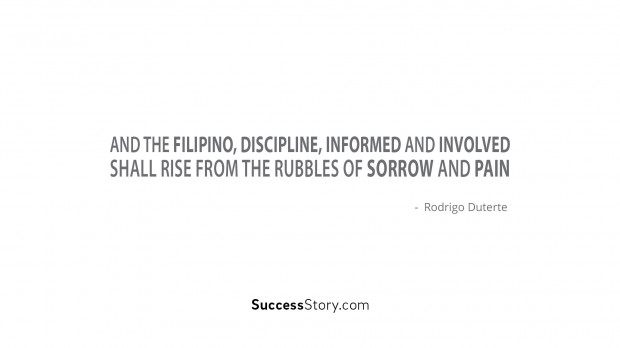 5. Presidency
"As long as I am president, there will be no demolition without relocation." - Rodrigo Duterte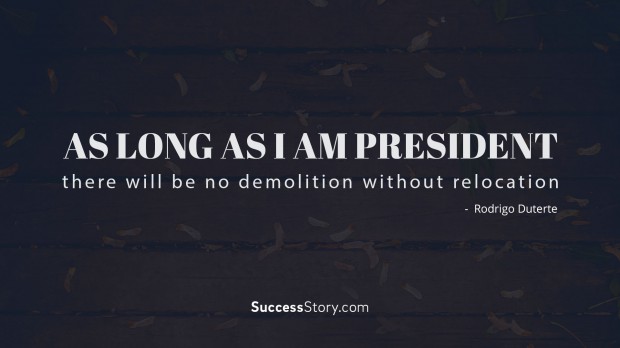 6. Trees
"Cut the trees and I will cut your heads." - Rodrigo Duterte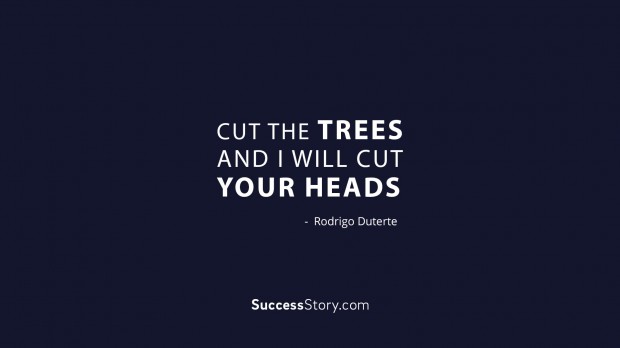 7. Honor
"Finger-pointing is not the way of honorable men." - Rodrigo Duterte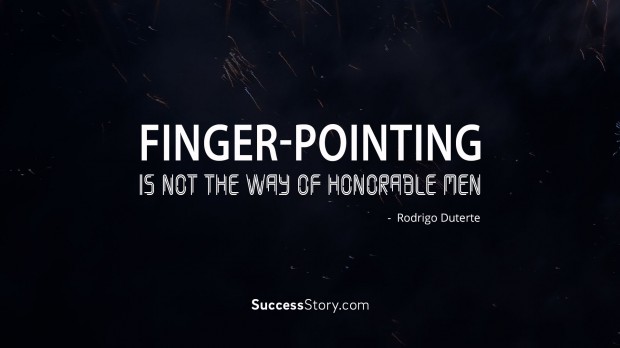 8. Corruption
"I am a womanizer but not corrupt." - Rodrigo Duterte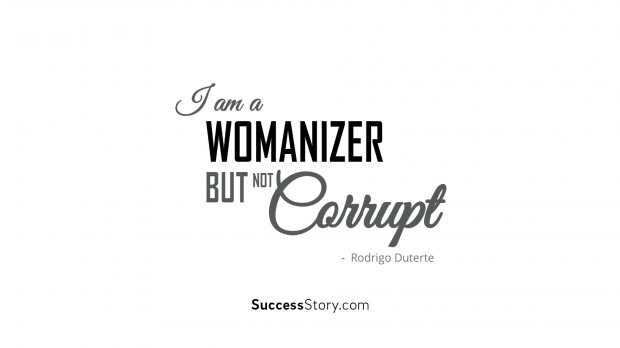 9. Presidency
"In this quest, I will put at stake my honor, my life, my presidency." - Rodrigo Duterte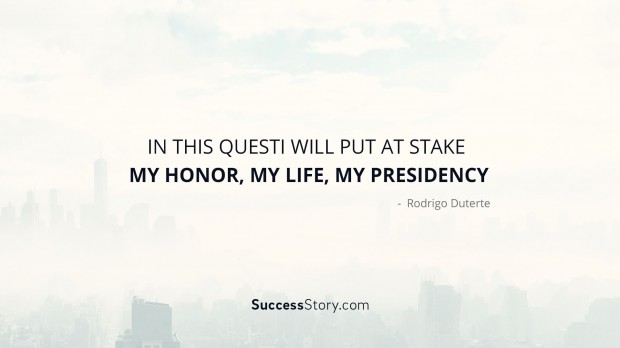 10. On Drugs
"None of my children are into illegal drugs. But my order is, even if it is a member of my family, 'kill him." - Rodrigo Duterte
<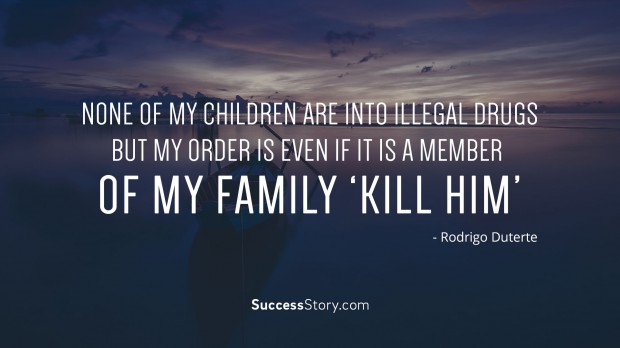 11. Political
"I believe quite strongly that there should never be a separation between God and state." - Rodrigo Duterte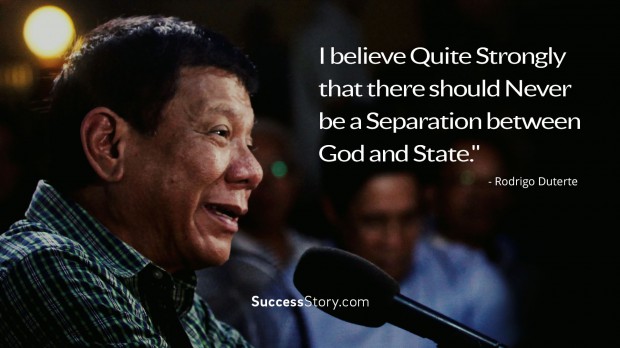 Even though he was tough on the addicts and was vocally supporting of judicial killings, he believed in giving all people a chance. He assigned 12 Million Phillippine Pesos to build a Drug rehabilitation facility which was open for 24 hours every day and open to the public.
He did not just Preach Change, he was one of the true believers of 'Practice what you Preach'. He was known for his visits to impoverished and disturbed areas, and his peace negotiation with people embroiled in such situations.
Though his support, Davao city was able to curb the sale of alcohol, reduce usage of drugs and manage to bring the Firecracker Ban into play which was a menace in the preceding years.
A firm believer in what he preaches, Rodrigo has made his country proud to have him as their president. By bringing about a huge drop in Crime rates, advocation of minorities rights and women's rights, and making his city the ninth Safest city to live in, he has brought about a number of huge changes to the place he loves. He has inspired millions, and now, as the president of the country, he will no doubt continue to do so for the term he holds as the President of the Country.
Want to Be Successful?
Learn Secrets from People Who Already Made It
Please enter valid Email