4+ Inspirational Neymar Quotes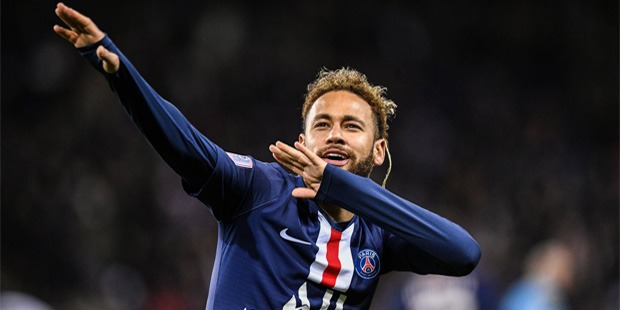 Born Neymar da Silva Santos Junior, Neymar is one of the most prolific goalscorers in football today. The Brazilian superstar, who has a net worth of $185 million, has racked multiple trophies in his decade-long career both at a domestic and international level. Success has followed Neymar wherever he goes but it appears that there is more yet to achieve for the Sao Paolo-born player. Here are some of Neymar's most iconic quotes:
There is no pressure when you are making a dream come true.
Athletes spend around 10 to 20 years mastering their crafts, with some even beginning training as early as five years old. Becoming a football or soccer player is no exception especially when playing on the global stage where competition can be very demanding. That is the reason these players eventually become very confident in their skills; a realization that they have mastered the sport and can shrug off any pressure that comes in their way.
Neymar is the epitome of confidence and passion in modern football. He plays with a sense of calm every single game, never folding under pressure when his team goes behind a goal or is on the brink of elimination. One example of Neymar showing grit is when he scored late goals against Lyon and Montpellier, with the goals proving to be a turning point for Paris Saint Germain (PSG) eventually winning the Ligue 1 trophy a few months later.
It is good to be compared with the best player (Pele), but my dad told me about Garrincha's style as he moved forward, went up, attacked and dribbled. Garrincha's style is more similar to Neymar's.
Ever since his time at local club Santos, Neymar has drawn comparisons to Brazilian legend Pele. Considered as one of the best footballers of all time, Pele has scored over 600 goals in his career and is the only player to win three World Cups. Although Neymar hasn't won the World Cup yet, he already has 200 career goals while also leading Brazil to a Confederation Cup and Olympic gold medal.
Neymar has acknowledged the Pele comparisons on numerous occasions but he also doesn't mind being compared to another legend, Pele's 1958 and 1962 World Cup-winning teammate Garrincha. As skillful and as passionate as any other Brazilian great, Garrincha would terrorize defenses on the right side of the field, launching quick attacks and providing crosses for forwards at every opportunity. Only time will tell if Neymar will be considered as the next Garrincha (or even the next Pele), but the footballer is set on forging his own path while also embracing the successes of his predecessors at the same time.
There are players that try to imitate others, but at free-kick time it is a personal thing.
Neymar is one of the best free-kick takers in football today. In his time with Santos, Barcelona, and PSG, he has scored a total of 14 goals from set-pieces not even counting the ones he has scored for Brazil. No wonder Neymar takes free kicks personally with many considering him and Christiano Ronaldo as the two of the best free-kick takers of this generation.
As Neymar mentioned, footballers imitate each other all the time. But it's a completely different story when it comes to free kicks. It takes unparalleled skill to score one, let alone navigating the ball without letting it hit defenders or the goal post. That is also the reason why a team only has one or three designated free-kick takers since it poses a level of difficulty not all footballers can master.
I have never been concerned about winning the FIFA Ballon d'Or or being the best player in the world. The best player is already here and that's Messi. And now I can see him from close up and help him.
During his time with Barcelona from 2013 to 2017, Neymar formed a great partnership with club legend Lionel Messi and former Liverpool player Luis Suarez. Together, the trio would be called "MSN" (taken from the first letters of each of their names), considered as probably the best trio in football history. In four seasons, they scored a total of 364 goals and 450 games and won every domestic and European trophy including the Champions League (2015), La Liga (2015 and 2016), and the Copa del Rey (2015 to 2017).
Upon Neymar's arrival in Barcelona, many were concerned that he would not be willing to take the sidekick role to Messi who had been with the club since 2003. But Neymar personally stated numerous times that he was fine playing any role in the club as long as they win, even acknowledging Messi as the "best player in the world". And win they did both on and off the field, also forming a close friendship along the way. The two have remained good friends even after Neymar left Barcelona, with Neymar celebrating with Messi as the latter recently won the 2021 Copa America.
In closing
As Neymar continues to dazzle in the field, he also maintains a passionate yet humble persona off of it. He has also become an inspiration to millions of people all over the world and will continue to be so even after his playing career has long ended.
Want to Be Successful?
Learn Secrets from People Who Already Made It
Please enter valid Email