Seven Great and Lucrative Home Business Ideas for Highly Creative People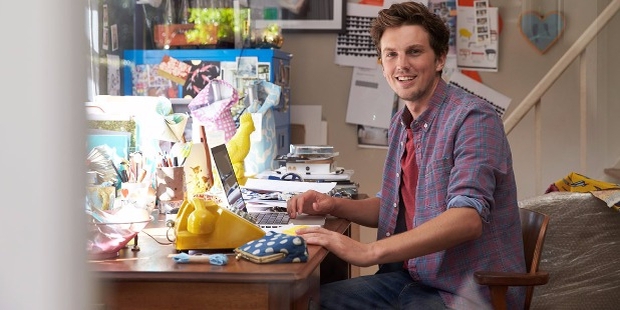 Most businesses nowadays are so focused on quantity that they tend to forget consumers still appreciate the experience of quality and creativity into the products and services that they want or need on a regular basis. Fortunately, this is where many small business entrepreneurs get to shine the brightest because they know they can provide the things that bigger companies couldn't give to the general public. And if you also happen to be a highly creative individual with a strong business acumen, then you've got what it takes to start your own money-making enterprise!
The idea of the "starving artist" is now an outdated concept because many talented people with impressive artistic skills are actually making a decent living from their innate abilities. Basically anyone can become successful if they muster the courage to really pursue their dreams and follow their bliss rather than take up something they don't like based on what other people say they should be doing as a respectable career choice. In fact, more and more individuals with imaginative inclinations are striking out on their own by establishing independent careers right out of the comforts of their own homes.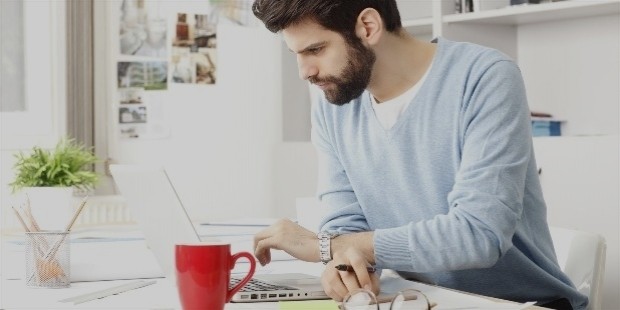 If you happen to identify as a truly creative person with the skills to match, then you don't have to worry about working a job you don't like because you can use your talents to run your own business and be your own boss in the process! What's great about this career path is that you can manage your own time and have the opportunity to be more up close and personal with your roster of clients. The possibilities are certainly endless if you're creativity shows no boundaries, but here are just some of the amazing things you can do if you plan on starting a lucrative home business based on your creative skill sets.
Personalized home furnishings
If you have a penchant for creating or refurbishing home furnishings, then you may be able to attract customers who want a little personality and charm to their homes. This particular suggestion is great for those who have considerable knowledge and skills in handicrafts and carpentry since you are able to design and build your own furniture, or perhaps transform old home furnishings into eye-catching pieces. If you live in a suburban neighborhood that frequently hosts garage sales, then you could use such moments as an opportunity to show off your wares.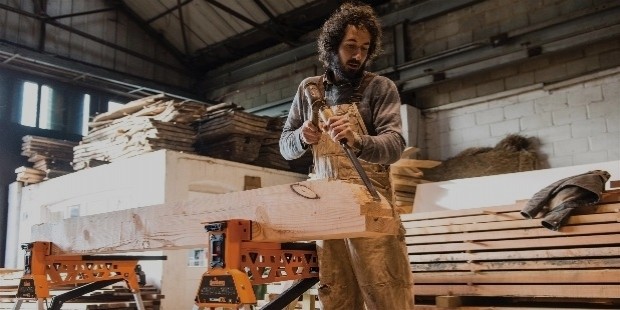 Bear in mind that you must have ample space to work on your personalized home furnishings since such work will create a lot of noise and mess. It's best to do your work inside your garage since you'll have easy access and storaage for all of your workshop tools like saws, hammers, shears, mechanical drills, and other paraphernalia. Best of all, you'll be able to work in the space undisturbed since you won't have to worry about disturbing your neighbors with your construction projects. Use your time wisely to ensure that everything you design and create is something that can sell quickly.
DIY fashion and accessories
Fashion lovers can rejoice knowing that being a designer is actually a great career choice, and one that could be easily operated at home. Many independent designers of clothing and accessories nowadays are able to run their own businesses without spending a fortune on renting a studio space. This is because they are able to harness the power of the internet to attract interested fashionistas out there into buying their stylish goods via an e-commerce website, thereby eliminating the need to have a physical location for shoppers to go and shop for all the trendy items they want.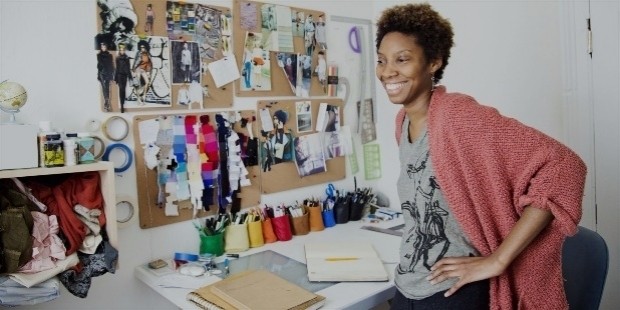 If you happen to have a spare room in your house, then you could utilize that as your workspace or makeshift atelier where clients could come in to have consultations and fittings for whatever it is that you'll be designing for them. And if you really want to broaden your sartorial horizons, you can set up an e-commerce site with supplementary social media accounts where you'll be able to post your digital portfolio of available designs and people could contact you for orders and shipments. It's a great and effective way for you to expand your client base while working from home.
Artisanal gift baskets
If you're a seasoned homemaker with a flair for hosting, then you know that people love to receive gift baskets for any occasion. In fact, you could earn some decent money by creating artisanal gift baskets for people who plan on giving them as presents. The best thing about this venture is that most people really don't have the time to shop around for whatever it is they want to give to their loved ones. Therefore, you can step in and act as a reliable guide on the art of gift giving via baskets filled with handpicked goodies.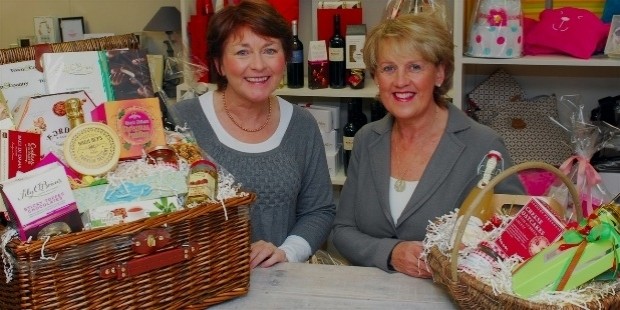 This job also gives you an excuse to get out of the house so you can shop around for the things you'll be putting in your specially curated gift baskets. Depending on the specifications of your clients, you'll have a fabulous time picking out a wide variety of products that you know will please anyone when they receive them. With your exquisite taste and eye for style, you'll also enjoy decorating your gift baskets so that your customers will really say that the money they spent on your services is truly worth every penny.
Homemade meal deliveries
When cooking is your forte, then you can easily parlay that into a modest home business that won't feel stressful since cooking is perceived by many people to be a therapeutic task. But rather than establishing a full-scale catering service, what you can do is to provide a more intimate approach via special deliveries of homemade meals. It's a more thoughtful and personal way to connect with people who prefer to eat delicious and well-prepared meals as opposed to getting their daily sustenance from fast food outlets and restaurants.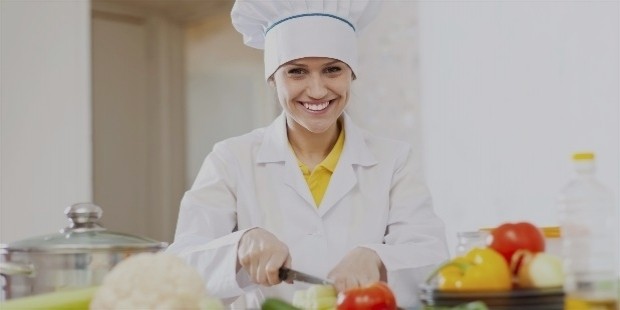 But because you're handling food products, you still need to get special business permits that will allow you to sell your goods and make sure that you follow health and sanitary regulations. Once you've managed to process the necessary paperwork and you're good to go, you'll have no problem attracting clients who are always on the lookout for new and exciting things to try. To separate yourself from existing competitors, you'll have an advantage if you are able to showcase a specialty cuisine that no one else has tried.
Interior decorating services
Having a flair for interior design is a perfect opportunity for you to be the go-to person in your area or neighborhood to redesign the living spaces of other people. In fact, people who care about how their homes look are willing to pay an insane amount of money to interior designers who know a thing or two about what constitutes a home that isn't just aesthetically pleasing, but also practical for everyday living. Thus, if you are confident in your home makeover abilities, then you should definitely pursue a career path as an interior designer.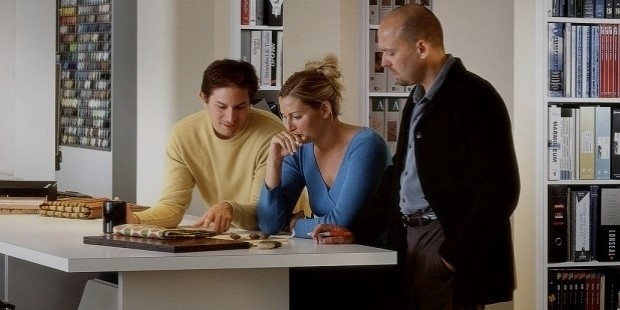 Because most people have no understanding of basic design elements such as color, texture, space, lighting, and functionality, your knowledge of such information will be valuable to those who wish to live in a home that looks appealing. And far from acting as a design consultant for you clients, you'll also get the opportunity to flex your muscles by moving things around so that your visions will be achieved. And if you do a really good job with your interior design work, people will give you really good word of mouth to bolster your business.
Event photography
With so many events and parties happening every year, you'll actually make a great living by being a photographer capturing all those joyful moments from people who are willing to pay for your services. Photographers are in really great demand these days because most everyone love to have their lives documented as keepsakes, or as something to showcase on social media. So if you have a great eye for creating stunning photos and invested in top-quality photography equipment, then there's no stopping you from reaching success.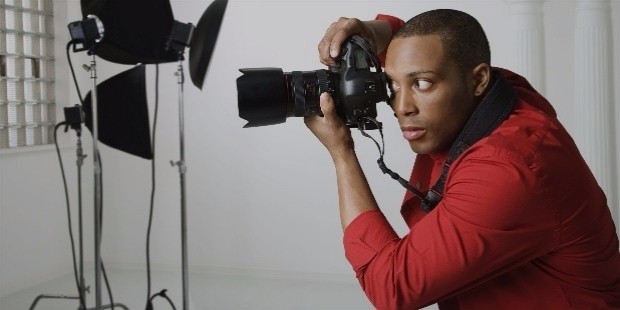 Best of all, you're not just limited to being a documentarian for things like weddings and birthdays, but you could also present yourself as a photographer for special projects like private portraiture, cosplay photoshoots, or even a chance to shoot fashion and beauty editorials for print or digital magazines. In order for people to be aware of your presence, it's imperative that you set up a personal website where they could browse through your portfolio and decide whether your particular photography style is the one they want.
Web and graphic design
As one of the more technical jobs under the umbrella of creative career choices, being a person skilled in the art of web and graphic design is definitely a lucrative option since more and more businesses are looking for people to create websites that are not only attractive, but also one that is user-friendly and easy to navigate. Though this job requires long and extensive hours just to craft a really immersive and well-designed online hub, at least you'll be able to do it at home where you'll feel much more at ease in a familiar environment.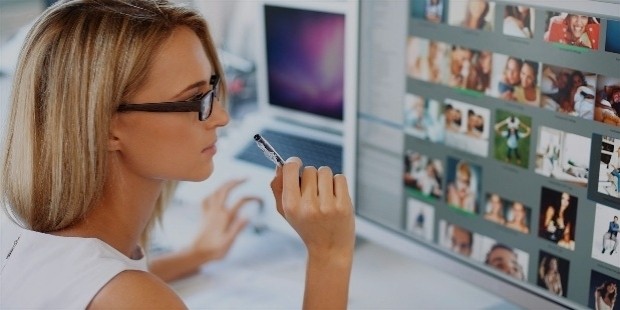 And since not a lot of people have the skills or know-how to build a website themselves, it's up to talented people like you to step in and give people what they need. And the amazing part about choosing this route is that you'll be able to receive commissions from clients all around the world due to this job being internet-based. If foreign clients are impressed with your portfolio, then you'll be able to nab those projects and command sizeable fees, particularly if the clients are very willing to acquiesce to your going rates.
Want to Be Successful?
Learn Secrets from People Who Already Made It
Please enter valid Email