Sachin Bansal Quotes
Sachin's appetite for risk has made him an inspiration for many. He is popular for his gutsy and confident attitude. When in an interview he was whether he wants his company to become the Amazon of India, he stated he is intending to become the Flipkart of India. His gut and intuition has driven Flipkart to a successful platform in just a few years.
1. Age Doesn't Matter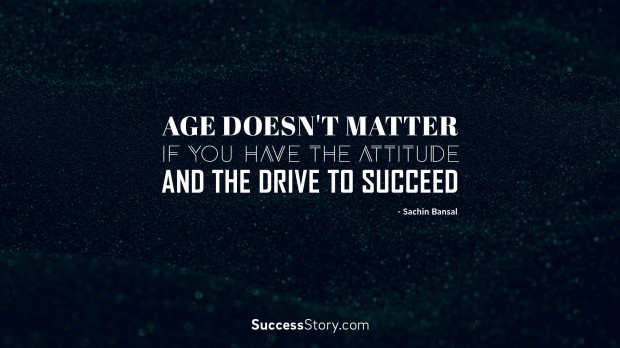 "Age Doesn't Matter if You Have the Attitude and the Drive to Succeed"
2. As a Startup Company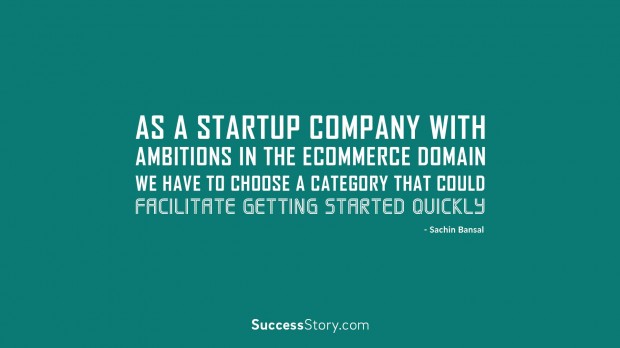 "As a startup company with ambitions in the ecommerce domain, we have to choose a category that could facilitate getting started quickly"
3. Don't Start Out Alone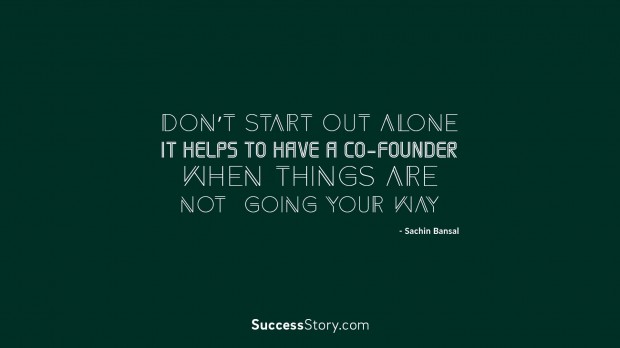 "Don't start out alone, it helps to have a co-founder when things are not going your way"
4. No is a Very Difficult Word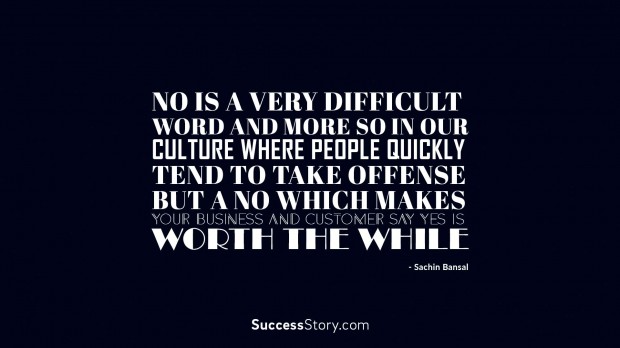 "No is a very difficult word and more so in our culture where people quickly tend to take offense. But a No which makes your business and customer say YES is worth the while"
5. Strategic Alignment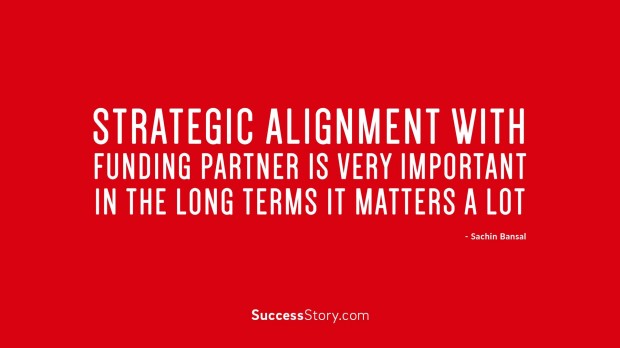 "Strategic alignment with funding partner is very important. In the long terms it matters a lot"
6. The Core of Any Business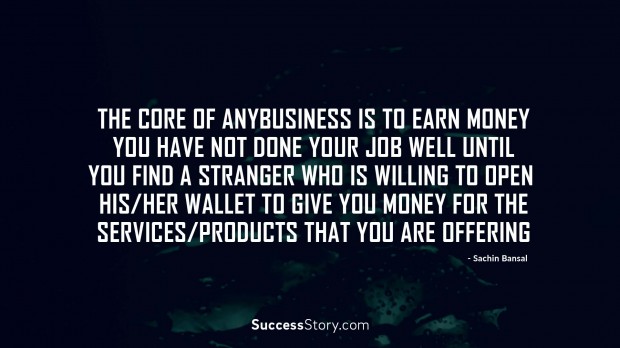 "The Core of any business is to earn money. You have not done your job well until you find a stranger who is willing to open his or her wallet to give you money for the services or Products that you are offering"
7. A Better Service Is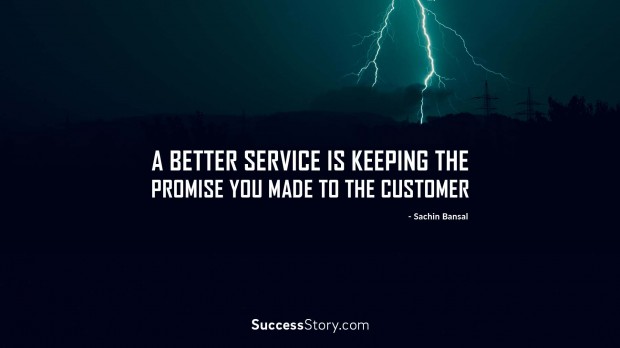 "A Better Service Is Keeping The Promise You Made To The Customer"
Although, Flipkart is making billions today, but Sachin's focus is to take internet marketing to extended heights beyond the big cities and metros and reaches even the remote villages and towns of India. Sachin Bansal is one of the youngest Indian CEOs who achieved huge success and just within 7 years. In 2007 Flipkart started with only 2 people, and the number increased to 5 in 2008 later in 2009 the company had 100 people working handling the working with 3 offices in India. Today it employs over 30,000 people. Sachin Bansal's success story speaks of his greatness and his high ambitions, which makes him one-of-a-kind.
Sachin Bansal has taken online marketing to new heights. He bagged the Entrepreneur of the Year award for the period 2012-2013. Forbes Global included his name under top 100 billionaires in India aging less than 40. Sachin Bansal has a huge fan following especially among the younger generation. He is no doubt a role-model for a number of individuals out there. Here are some inspirational words from Sachin Bansal for those who look forward to start out their entrepreneurial journey.
Want to Be Successful?
Learn Secrets from People Who Already Made It
Please enter valid Email