J. R. D. Tata Quotes
Born on July 29, 1904, he was a French born Indian business tycoon who changed the world of aviation. The first Indian to receive a pilot license and has also been awarded Bharat Ratna, the highest civilian award for his noble deeds. JRD Tata has always been very inspirational for all the mankind. JRD has quoted many inspirational and motivational quotes on ethics, leadership and CSR during his speech to either public or his employees.
1. Way of Living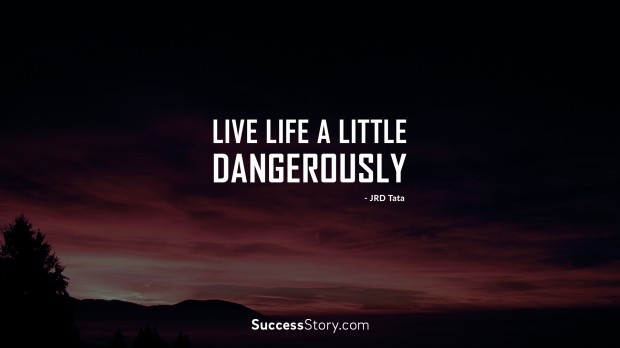 "Live Life a little dangerously"
2. Confidence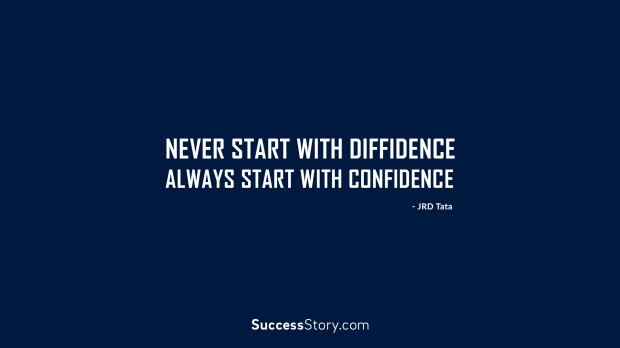 "Never start with diffidence, Always start with confidence"
3. Work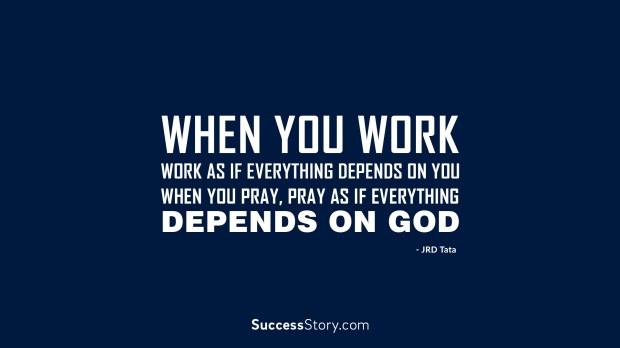 "When you work, work as if everything depends on you. When you pray, pray as if everything depends on God"
4. Politics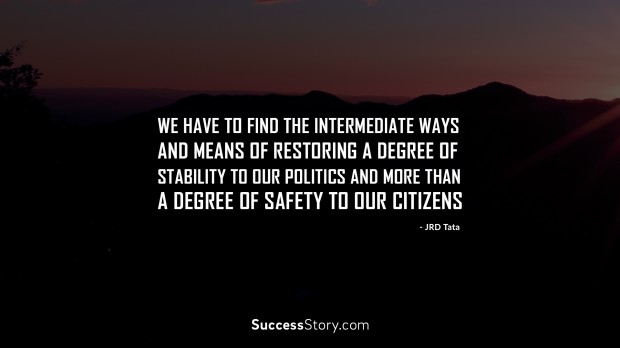 "We have to find the intermediate ways and means of restoring a degree of stability to our politics and more than a degree of safety to our citizens"
5. Inspirational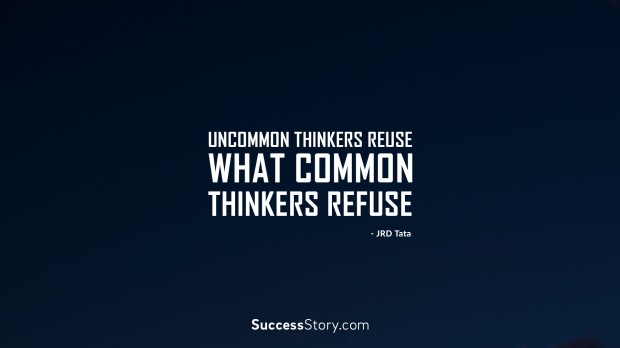 "Uncommon thinkers reuse what common thinkers refuse"
6. Quality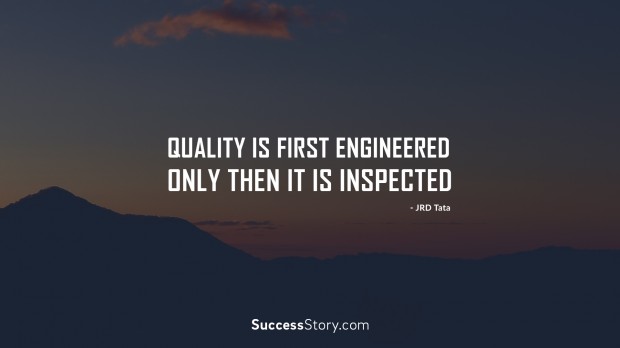 "Quality is first engineered; only then it is inspected"
7. Hardwork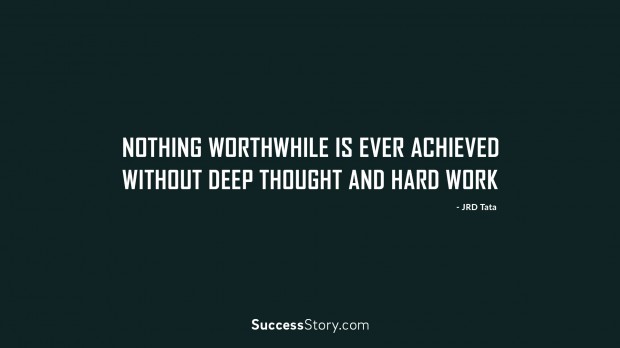 "Nothing worthwhile is ever achieved without deep thought and hard work"
8. Success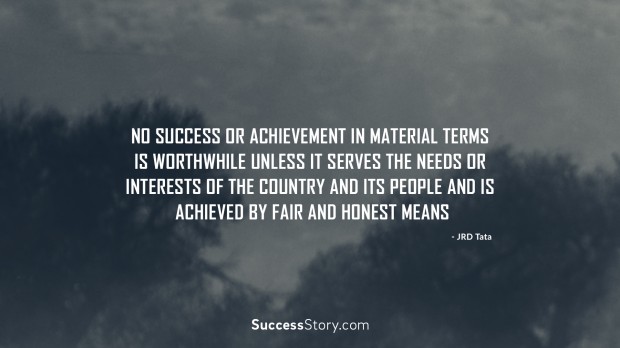 "No success or achievement in material terms is worthwhile unless it serves the needs or interests of the country and its people and is achieved by fair and honest means."
9. Invention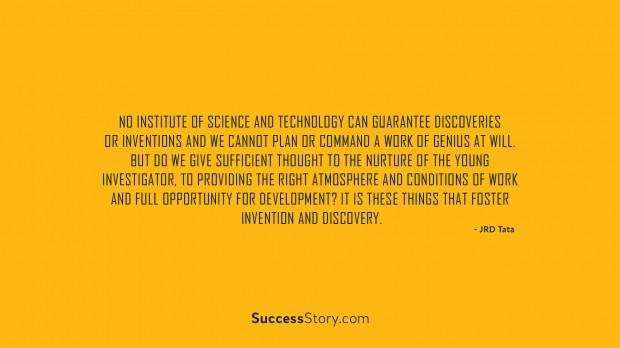 "No institute of science and technology can guarantee discoveries or inventions, and we cannot plan or command a work of genius at will. But do we give sufficient thought to the nurture of the young investigator, to providing the right atmosphere and condi"
10. Targets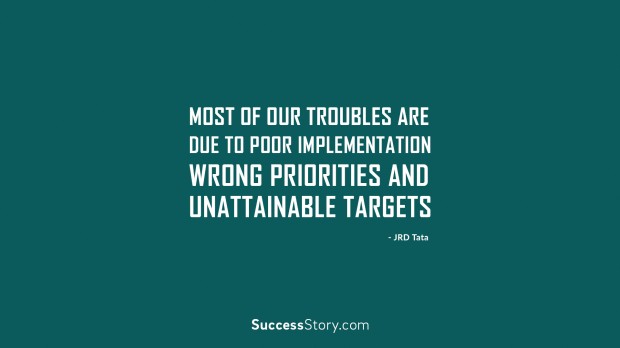 "Most of our troubles are due to poor implementation, wrong priorities and unattainable targets"
11. Money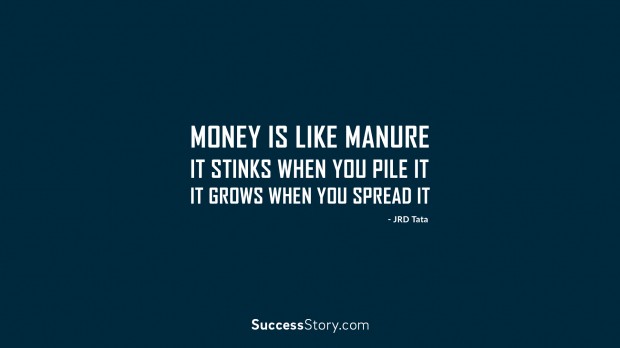 "Money is like manure. It stinks when you pile it; it grows when you spread it"
12. Making Steel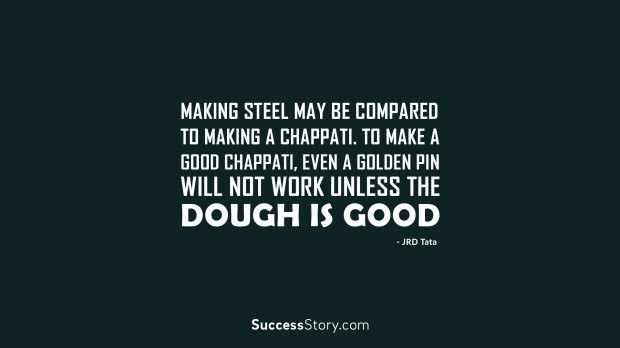 "Making steel may be compared to making a chappati. To make a good chappati, even a golden pin will not work unless the dough is good"
India was not just a geographical impression for him. He always wanted to see his country and its people happy. This is what he wanted to convey to all of us through his speech after he received his Bharat Ratna award. Other than this, JRD has quoted various quotes during board meetings and seminars. His delivered inspirational quotes during his speech on the day of completion of 25 years as Chairman. Not only that, when he retired from his position of the chairman, he marked an inspirational letter to the directors of the company telling them that how much he believes in them.
His quotes itself says that he was a perfectionist and has always tried to achieve perfection in whatever he has done. During his later years, he was very conscious about the environment and the part played by the industries in spoiling the same. His words and quotes reflect the same when he speaks on Corporate Social Responsibility. He has also built an Eco-technology center just for the cause of contributing towards his desire for environment protection.
Want to Be Successful?
Learn Secrets from People Who Already Made It
Please enter valid Email