Louise L. Hay Quotes
Louise L. Hay's quotes on life and how to overcome its challenges are truly inspirational. They mirror her own life, in which she overcame many adversities such as poverty, a difficult childhood that included physical and sexual abuse, dropping out of High School, and cervical cancer. Her life story is proof that no matter the challenges we face, we can overcome them and build successful careers as well as live fulfilling lives.
Forgiveness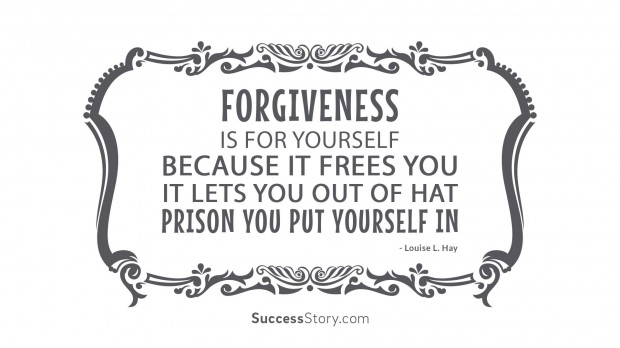 "Forgiveness is for yourself because it frees you. It lets you out of that prison you put yourself in."
Louise L Hay has a very inspiring life story. She has built her life in spite of many difficulties she faced since her childhood. She is a well renowned American motivational author. She has started Self Help movement and published her very first book in 1976, Heal Your Body. Millions of people across world have changed lives and gave it a new meaning with the Louise healing techniques and positivity philosophy. Along with several new thought books, Louise has written many wonderful quotes. In her quotes she wants to spread a message of forgiveness. She believes that when we forgive others for the pain they created to u, we free our self from a prison.
Louise is a determined soul who refused to fall victim to life's bad circumstances. Along with her own life she has also transformed many other lives. As she is been a fighter throughout her life, she can so well guide people in their lives too. Her quotes suggest people not to catch themselves in the prison by not forgiving guilty. When we forgive others we set our self free.
Louise had started working as Religious Science Practitioners in 1970. In her workshop she educates people on spoken affirmations. Louise believes that these affirmations have power to cure any illness. She has successfully cured her cancer with positive mindset and forgiving her horrible past incidences. Her book "You can heal your life" is been translated in 25 languages and reached to 33 different countries. She also works for HIV and AIDS patients.
Louise's most famous book is You Can Heal Your Life, which became a New York Times bestseller and sold millions of copies around the world, thereby positively transforming the lives of millions of people. She has shown that even after overcoming the challenges in our lives, we should reach out to other people to share our experiences as a way of helping them transform their lives too.
Louise L. Hay's quotes address a wide-ranging variety of issues, including life, fear, death, forgiveness, love, and money, among many others. She believes that love works wonders in our lives, and that we should love ourselves as well as others. She considers forgiveness to be a kind of release from mental prison, for when one forgives, one becomes free. Many more inspirational quotes are contained in her famous "affirmations list", which is freely available on her website. She has been a fine example for decades on how we can inspire people around us.
Want to Be Successful?
Learn Secrets from People Who Already Made It
Please enter valid Email