Oscar Wilde Quotes
Oscar Wilde was one of the best writers of his generation. Although there is a lot to be said about his private life, one can only admire about his work. He carries an honest voice and a strange wit that makes individuals listen nad sit up. At the end of his 1890s, he advanced his ideas about the supremacy of art in a series of essays and dialogues, and integrated themes of duplicity, decadence, and beauty into his novel - The Picture of Dorian Gray (1890). So if you feel to be motivated, there are a lot of Oscar Wilde quotes that will keep you alive and lead to success. His quotes have become eternal an appropriate tribute to a mastermind of the witticism
1. About Life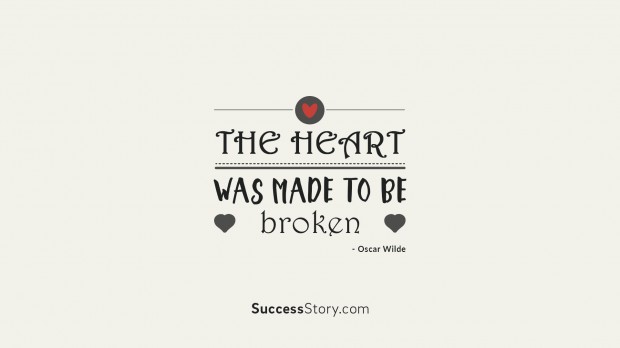 "The Heart Was Made To Be Broken"
2. Forgiveness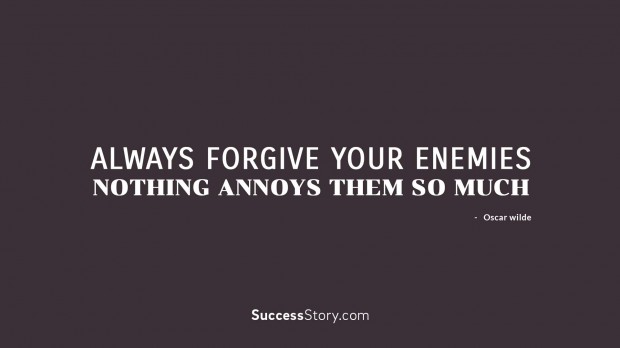 "Always forgive your enemies, nothing annoys them so much "
3. Success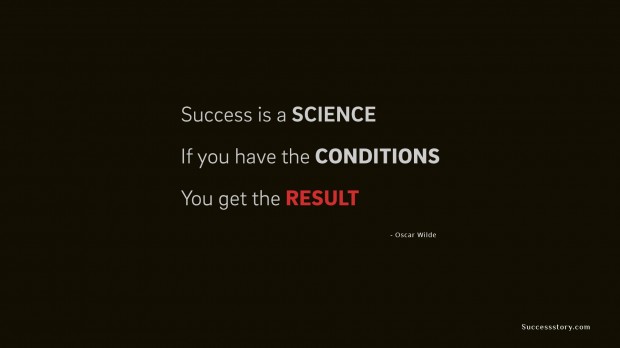 "Success is a science if you have the conditions, you get the result"
According to Oscar Wilde, you must not give such minor matters any importance. The more attention you give to your enemies, you get distracted you'll become and the happier they will be.
His inspirational words regarding forgetting your enemies have affected innumerable people to shift their thoughts towards how they live their lives. This intellectual quote which was written by Oscar Wilde at the end of the 1800's. Even after so many years passed by and after the death of Wilde's , these words are still remembered by many people. He has written it to make obvious an effortless way to get back one someone. Just forgive them! Or, as the quote suggests, only pretend to. This, of course, is not genuine forgiveness. But it is what makes Wilde so hilarious. His quotes will last for a long time because of his prickly tongue.
Want to Be Successful?
Learn Secrets from People Who Already Made It
Please enter valid Email