Mary Kom Quotes
Mary Kom a sportsperson who made Indians proud with her sports achievements. Being from the north east of India she expects to diminish the racial discrimination from our country, so more players will be born and will win more medals for our country. Mary Kom came from a poor family; she is a daughter of a rice farmer, even though she made her own way to the success. She knew her dreams, her strength and listened to her mind by playing boxing and supporting her family at the young age.
1. People Win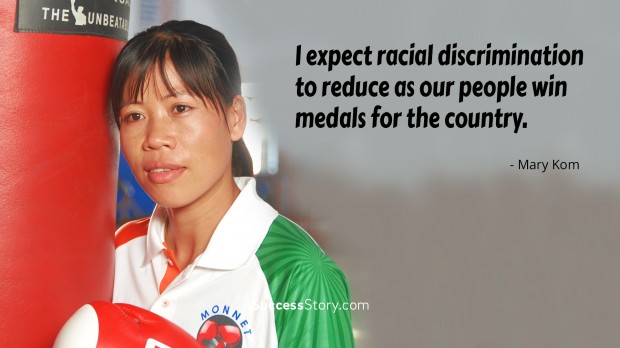 "I expect racial discrimination to reduce as our people win medals for the country."
2. Mind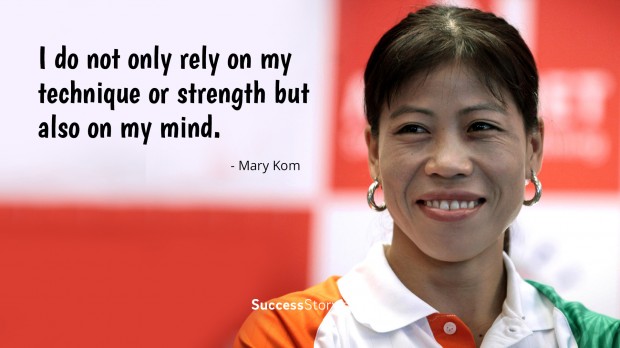 "I do not only rely on my technique or strength but also on my mind."
3. Way I Perform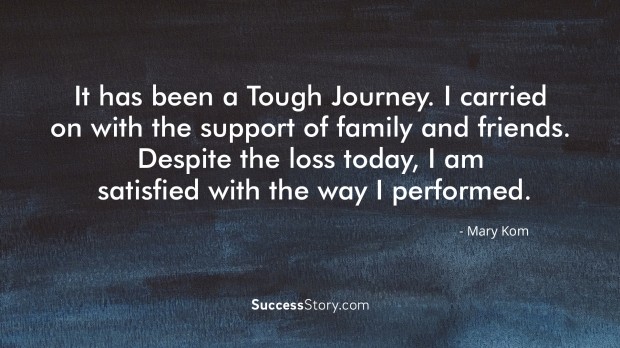 "It has been a tough journey. I carried on with the support of family and friends. Despite the loss today, I am satisfied with the way I performed."
4. Proved Myself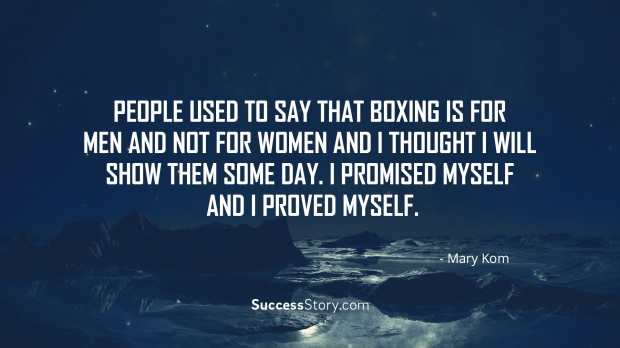 "People used to say that boxing is for men and not for women and I thought I will show them some day. I promised myself and I proved myself."
5. Don't Give Up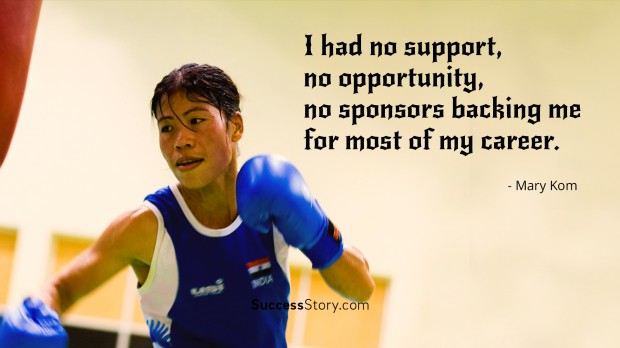 "If I, being a mother of two, can win a medal, so can you all. Take me as an example and don`t give up."
6. Pressure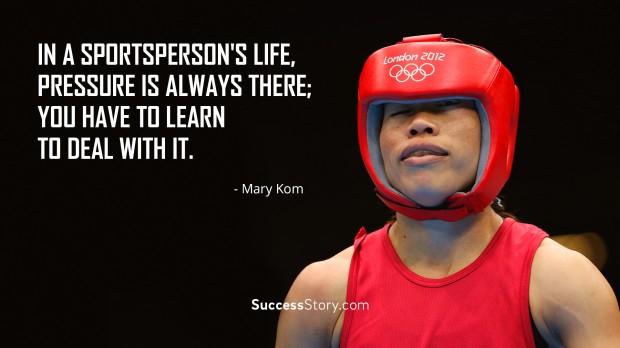 "In a sportsperson's life, pressure is always there; you have to learn to deal with it."
Today we all are seeing her success but it was not an easy journey for her. In this journey she got the support from her family and friends. She never got discouraged due to the hassles in the life and still she is successful as a sportsperson in life. From the start Mary Kom was inspired by boxing and this was the biggest challenge for her as many people said boxing is for men including her parents also. She proved herself by becoming the first Indian women to get a Gold Medal in Asian Games in 2014.
In the initial days Mary Kom didn't received any support, opportunities for her boxing activity. Nor she received any sponsors for her sports but still she didn't give up her passion for boxing. Being a mother of two she has became a motivation for most the Indian women.
In every sportsperson's life there is a pressure every time to prove yourself and give your best performance. As a sportsperson, Mary Kom has admitted that deal with very high degree of pressure becomes a part and parcel of the game. Pressure is inevitable and she uses her mental strength through to the core to deal with it. She has subtly admitted how she hopes that her win inspires to cease racial discrimination in these championships.
She has proved what she can be in a zone that is thoroughly dominated by men. On not giving up, she says that despite not having any support, or any sponsors, she has become a huge success by following her passion. If a mother of two children can do this without anyone's support and backing up, anyone can make a mark in their lives.
She has rightfully thrown some light on the issues of how every other sport except cricket are sidelined. Having said that, she admits that in a long span of her career, and despite being a world champion she still hasn't reached a financial goal of even touching one crore rupees. She had to struggle throughout her career to gain the recognition that she has today. Without her sheer grit and support from her friends and family, she wouldn't have made it big in this unconventional career path.
She has also set up a boxing academy in her hometown, Imphal and she and her husband take care of this academy together. If you ever feel lost or depleted in life, remember there is someone like Mary Kom who did not give up!
Want to Be Successful?
Learn Secrets from People Who Already Made It
Please enter valid Email