Harrison Ford Quotes
Harrison Ford is a well-known Hollywood actor & film producer, who has several blockbuster films to his credit & has been nominated Academy Awards, BAFTA Awards, Golden Globe Awards & many more. He is known mainly for the films – Star Wars & Indian Jones, among plethora of movies which he enacted.
1. Work Hard and Figure Out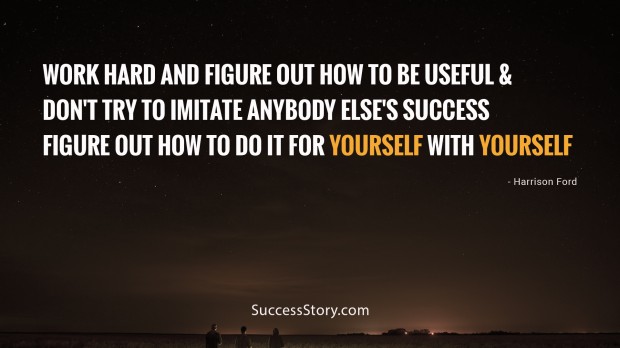 "Work hard and figure out how to be useful and don't try to imitate anybody else's success. Figure out how to do it for yourself with yourself"
2. You Have to Have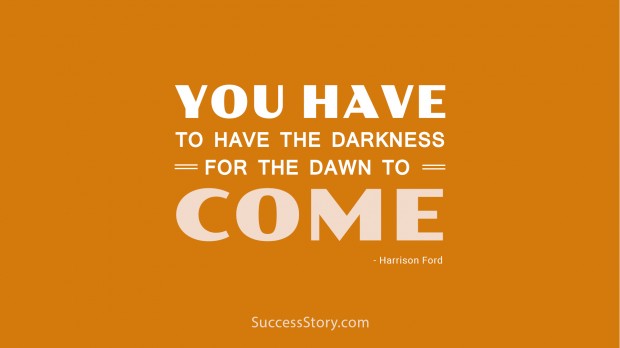 "You have to have the darkness for the dawn to come"
3. Wood Burns Faster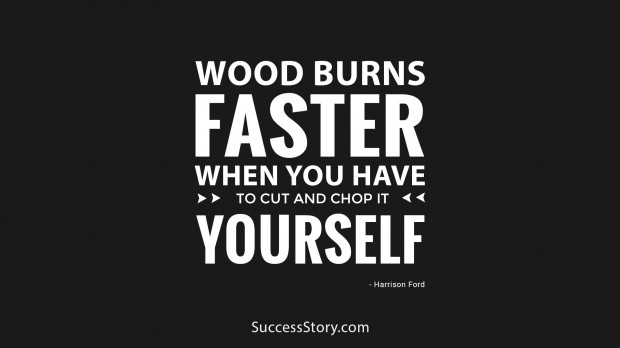 "Wood burns faster when you have to cut and chop it yourself"
4. Why Do I Ask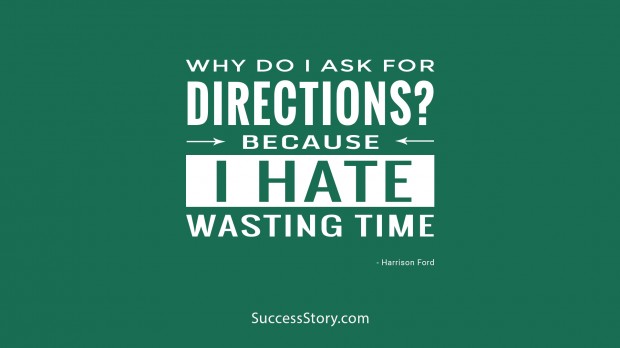 "Why do I ask for directions? Because I hate wasting time"
5. To Me, Success is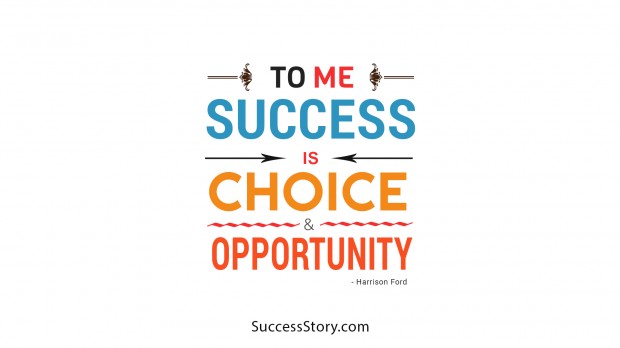 "To me, success is choice and opportunity"
6. The Third Time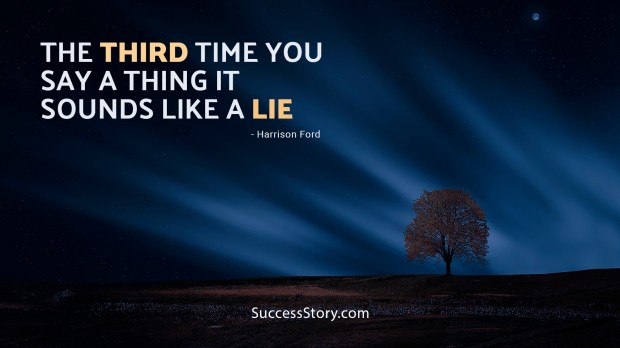 "The third time you say a thing it sounds like a lie"
7. The Focus and The Concentration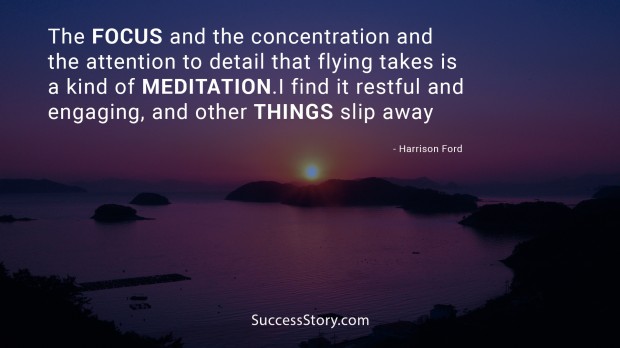 "The focus and the concentration and the attention to detail that flying takes is a kind of meditation. I find it restful and engaging, and other things slip away"
8. Romantic Love is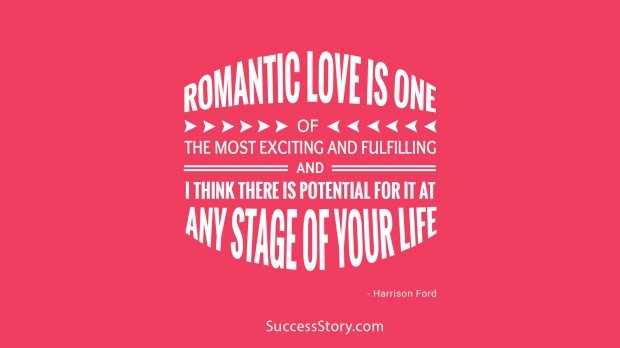 "Romantic love is one of the most exciting and fulfilling kinds of love and I think there is potential for it at any stage of your life"
9. Our Health Relies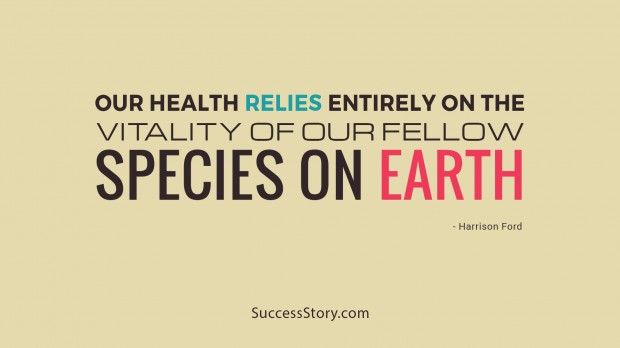 "Our health relies entirely on the vitality of our fellow species on Earth"
10. My Goal Was Just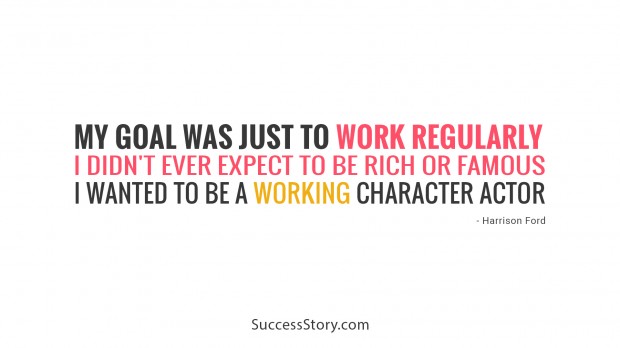 "My goal was just to work regularly. I didn't ever expect to be rich or famous. I wanted to be a working character actor"
11. Money is Really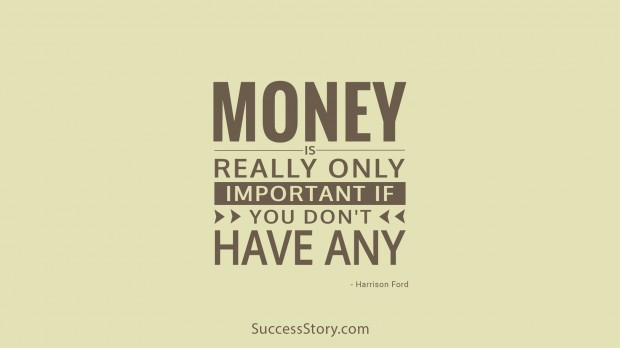 "Money is really only important if you don't have any"
12. It's Always Nice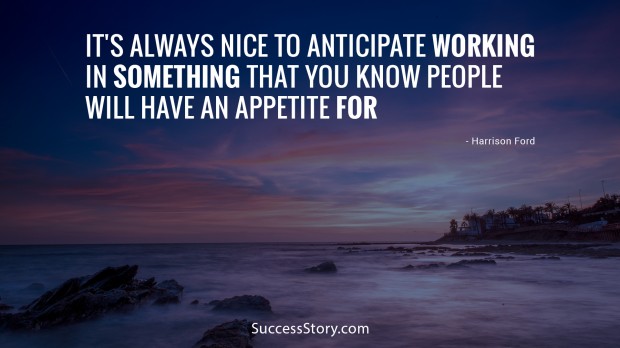 "It's always nice to anticipate working in something that you know people will have an appetite for"
Besides being an extremely successful actor, Ford is adventurous in nature & has fancy for helicopters, aircrafts & vintage cars. He has a collection of aircrafts & often use them for rescue operations for trekkers and other in need. He is also an environmental activist & is associated with Conservation International, which aims to protect the nature. Ford has been vocal to a series of public service messages promoting environmental involvement for EarthShare, an American federation of environmental and conservation charities.
Ford through his quotes can be seen as an extremely hard working, passionate & talented actor, who made his mark in the industry of film business. He has silenced his critics, who during his initial years of acting demoralised him. But he took it as a challenge & turned it upside, with successful films like Star Wars & Indiana Jones.
He always had the self-belief & never got de-motivated and that's what the key to his Hollywood's great success is. He always remained focused & gave 100% to his efforts. He is a complete family man & a private person. His fans around the world can take huge amount of inspiration from his work & life.
Want to Be Successful?
Learn Secrets from People Who Already Made It
Please enter valid Email