Amazing Quotes By Jackson Brown
Jackson Brown Jr is a well- known writer who was born in America. He became famous for his literary Life's, little instruction book. This book is purely inspirational which has the power to change people's life. It is a guide to lead our life happily. It is a widely accepted book which found a place in the NewYork's best sellers list. These books are sutras or aphorism of wisdom, which teach us to lead a perfect life.
Forgiveness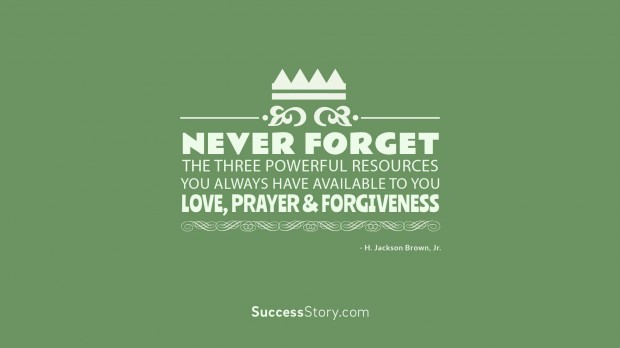 "Never forget the three powerful resources you always have available to you: love, prayer, and forgiveness"
One of the sutras which he shared with the people is that we should be courageous enough to dream and to explore new things and avenues which will help us to improve. Stop getting stuck in the harbor where you are safe. Be bold and take risks. Achieve big things in life. Otherwise, when you grow old, you will repent for not achieving what you aspired. All these words of wisdom came from his realization of truth in life. He says that the most important virtue a man should possess is kindness. He should be compassionate with his fellow beings. Being right is nothing when you don't know how to be kind.
Just like we are blessed with many natural resources, we are also gifted with many resources within ourselves. The most powerful resource is Love which has the capacity to work wonders if used. The second resource is the prayer which has the capacity to arouse the spiritual power within us. It brings divine blessings from the heaven. The next one is forgiveness, which most of the people lack. I remember the saying To err is to human and to forgive is divine. The Gospel truth is the fact that only strong people can be kind. The kind people have the guts to pardon their enemies.
Want to Be Successful?
Learn Secrets from People Who Already Made It
Please enter valid Email