Safari Browser SuccessStory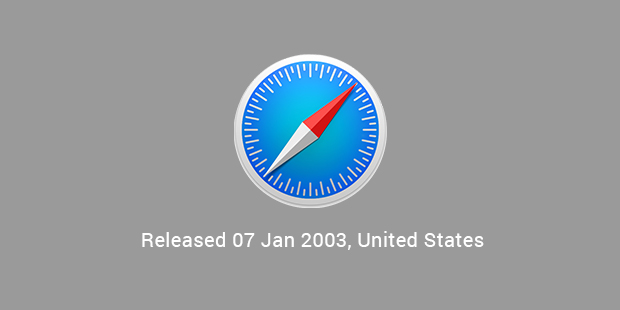 Safari Browser is Apple's web browser available for Windows and Macintosh operating systems, in addition to the iPad, iPod Touch and iPhone devices. All Apple devices come pre-installed with Safari Browser, which you can use to browse over the Internet. It is most noted for its impressive page load and launch times, and the wide range of security features it brings to the device. Initially released in 2003, it has come up with several updated versions, with the last Safari 8 version coming in 2014. Today, Safari is ranked among the top 5 web browsers used across the globe, named just after the Internet Explorer, Google Chrome and Mozilla Firefox.
WebKit for High Performance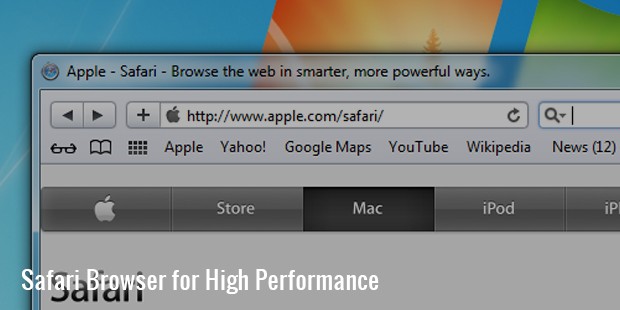 Safari Browser is based on Webkit engine of Apple, which performs a variety of functions in the browser, including rendering fonts, displaying graphics, selecting page layouts, running Javascript etc. Future versions of the browser are expected to use the WebKit 2 engine, which features split process directly in-built into its framework. This will enable the processes of your browser to run separately, thus providing improved security and stability to your system.
Positive Features of the Browser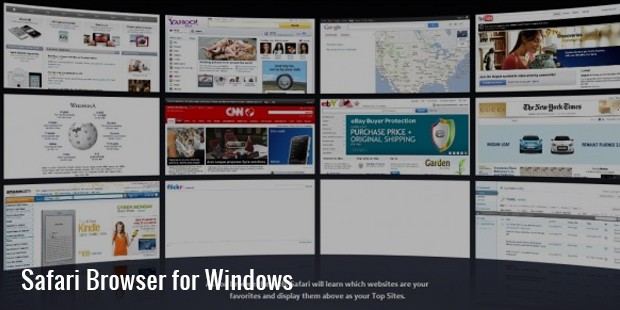 Undoubtedly, Safari Browser is known for its light weight, sleekness, and intuitive usability. It comes with a number of proprietary features, including the Top Sites and Reading List. Top Sites allows you to see a preview of your favorite sites, and Reading List allows you to save link addresses of the web pages you want to visit later. With Top Sites, you can think of it as similar to RSS feed, but the difference is that you can actually see a site in full instead of just going through a list of content.
One of the best features of Safari Browser is its high speed. It launches in less than 2 seconds, and even less when you can click the links on the web page. It has a 'Reader' button on the right of its search bar, with which you can remove all the visual distractions, including advertisements, on a web page, and just read the plain text. All the basic features are perfectly incorporated in the browser, including spell check, password manager, tabs etc. In addition to the basics, some notable features of the browser include:
RSS feed aggregation
Nitro JavaScript engine
Private mode of browsing
Customized style sheets
QuickTime multimedia player
VoiceOver support
Keyboard-only navigation
iWeb software integration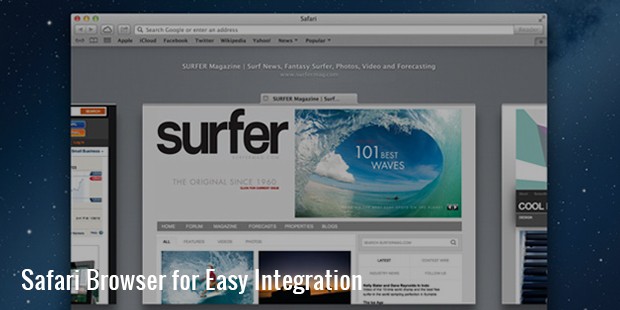 Safari Browser is replete with a number of security features that work efficiently to keep your browsing information safe. You are kept protected from different types of phishing websites and malware programs. You may also adjust the desired security level with this browser. So, if you are looking for a browser that can give you a safe, clean and unobtrusive web browsing experience, then Safari Browser is the ultimate download for you.
Full Name :

Safari Browser
Release Date :

07 - Jan -
Founder :

Steven Paul Jobs
Country :

USA
Industry :
Company :
Website :
Want to Be Successful?
Learn Secrets from People Who Already Made It
Please enter valid Email