iPhone Series SuccessStory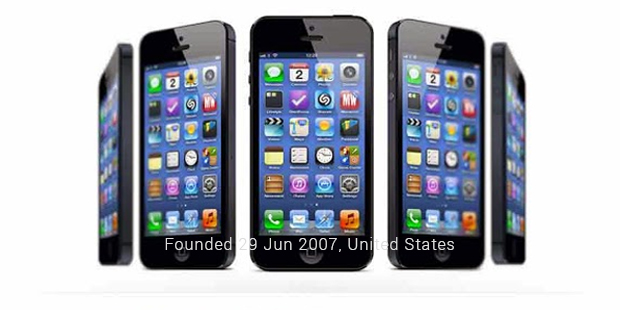 A class apart- iPhone – the brainchild of Steve Jobs really needs no introduction. The series of smartphones by Apple, Inc., use iOS mobile operating system and have become a phenomenon of sorts in mobile technology. On June 29, 2007, the first generation iPhone was released into the market. On September 09, 2014 – iPhone 6 and iPhone 6 plus – two latest versions was released for public consumption.
Features of iPhone
The user interface of iPhone is structured around a multi-touch screen that has a virtual keypad. It can connect to different cellular networks, including GPRS (represented as GPRS on the status bar), UMTS and EV-DO (represented as 3G), EDGE (represented as upper case E on the status bar), a latest version of UMTS and EV-DO (represented as 4G), 1xRTT (represented as 1x on the status bar) and LTE (represented as LTE on the status bar).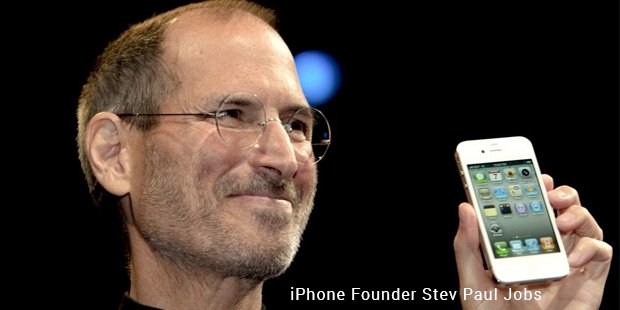 Using an iPhone, one can click pictures, play music, send and receive e-mail, send text messages, browse through the Web, take notes, get visual voicemail, use GPS navigation and perform mathematical calculations. If the user is using a versions post iPhone 3GS, he or she can film videos as well.
The App Store
Apart from the above amazing features, application programs or apps can be downloaded from the iOS App Store to enable social networking, video games and reference works on the phone. The App Store now has over a million apps offered by Apple and other vendors. It is the second largest mobile software distribution network in the world due to its sheer numbers of applications available.
Generations of iPhone
Eight generations of iPhone models have been released to accompany the 8 big releases of iOS. Originally, the first generation iPhone was a GSM phone. It was a pioneer in cell phone design, with its button placement and screen size.The iPhone 3G could use 3G cellular networks and A-GPS location. It had a camera with a higher resolution that could film videos at 480p and a faster processor.
iPhone 4 boasted of "Retina Display" with a higher resolution of 960x640, a 5-megapixel rear-facing camera with 720p video capturing speed, as well as a VGA front-facing camera that allowed video calling.In iPhone 4S, an upgrade was made to an 8-megapixel camera with 1080p video capturing speed. It also has a dual core A5 processor and the famous Siri, a natural language voice control system.
iPhone5 introduced further refinements – increase in the size of the Retina Display to 4 inches, introduction of LTE support, replacement of the 30-pin connector with a Lightning connector that was all-digital, and the dual core A6 processor.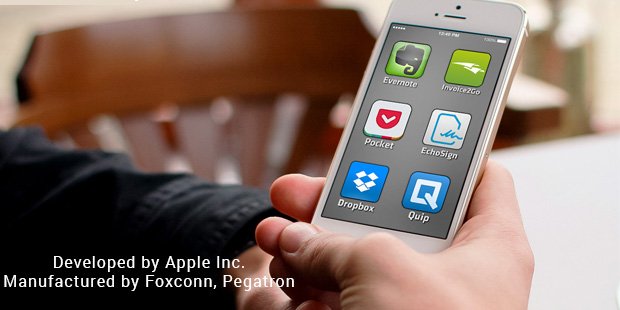 In iPhone 5S, better and newer features were introduced, including a dual-core 64-bit A7 processor, a refined camera with a bigger aperture and dual-LED flash. A Touch ID fingerprint scanner was incorporated into the home button.The same A6 chip as that of the iPhone 5 was used in the iPhone 5C, however an illuminated back case Face Time camera and a polycarbonate casing was added.
The newest generations, iPhone 6 and iPhone 6 Plus, introduced major changes in screen size. IPhone 6 has a 4.7 inches screen size and iPhone 6 plus comes with 5.5 inches screen size. Both the phones also have an M8 motion coprocessor and an A8 chip.
iPhone 3GS had the longest production run up till now, running into a span of 1,181 days, whereas the iPhone 4 ran into a span of 1,174 days.In some countries such as the United States and Japan, iPhone is the highest-selling phone. The amazing success of iPhone from Apple, Inc. makes the latter one of most valuable companies to be publicly traded in 2011 to 2012.
Full Name :

iPhone Series
Release Date :

29 - Jun -
Country :

USA
Industry :
Company :
Website :
Want to Be Successful?
Learn Secrets from People Who Already Made It
Please enter valid Email