SONNY BILL WILLIAMS: World's Highest-Paid Rugby Player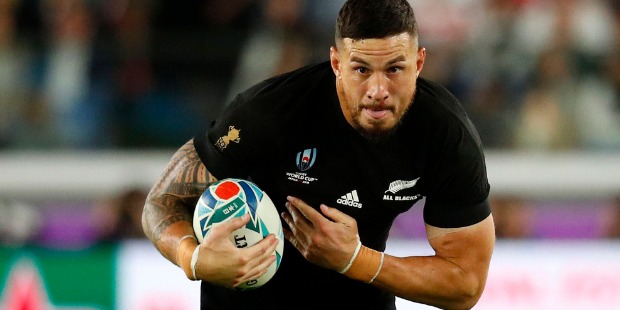 The struggles, hard work, dedication, sacrifices and the will to excel to be the best in the world is every sportsman / sportswoman's dream. The dream becomes true only when the individual achieves great successes to become the 'Highest Paid Player' in his / her respective sports. It is the most special moment for the individual when the world acknowledges and values one's long struggles, hard work, dedication, sacrifices and par excellence talent. New Zealand's Rugby Superstar 34-year-young Sonny Bill Williams has finally seen his dream come true.
Toronto Wolfpack, Canada's Super League Club signed Sonny Bill Williams for a two-year contract worth $10 million to make him the 'World Highest-Paid Rugby Player in the World'. Williams stated, "Toronto Wolfpack has established themselves as a multicultural and economic powerhouse not only in the city, but also across the world. The club has big ambitions and big goals. I want to be part of all this and do all I can to help reach those lofty goals."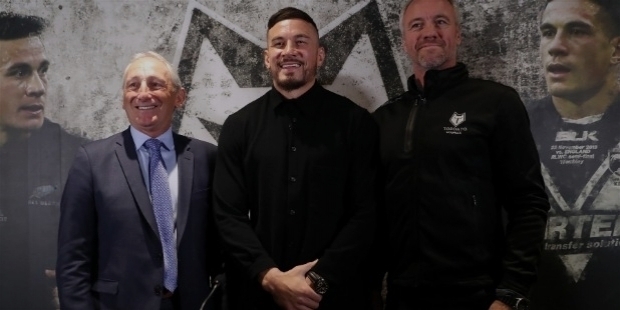 Sonny Williams further added, "On the field, I'd like to bring high-quality play and do all I can for the betterment of the team. Off the field, I'd like to use my experience to mentor the young players and be helpful where I am needed. Super League will be a new challenge and one I'm looking forward to. It will be a new experience and one I am ready to embrace."
Robert Hunter, Chairman and CEO of Toronto Wolfpack enthused, "Williams is Rugby's LeBron James. His inclusion in the Super League is like LA Galaxy signing David Beckham in 2007 for the Major League Soccer." Brian McDermott, the Head Coach stated, "He will enhance the global game of rugby by being in Toronto. We are signing a great player, who has hunger to be successful in Super League much as he was in the NRL and Rugby Union."
Sonny Bill Williams plays as Second-Row Forward for New Zealand All Blacks. Williams was a member of the All Blacks national team twice to lift the Rugby World Cups; two NRL Championship titles with two different Rugby league teams; and the 2012 Super Rugby Championship with the Chiefs. It is really fascinating to note that Sonny Bill Williams has also excelled in the world of boxing with an impressive 7–0 track record as a Professional Boxer.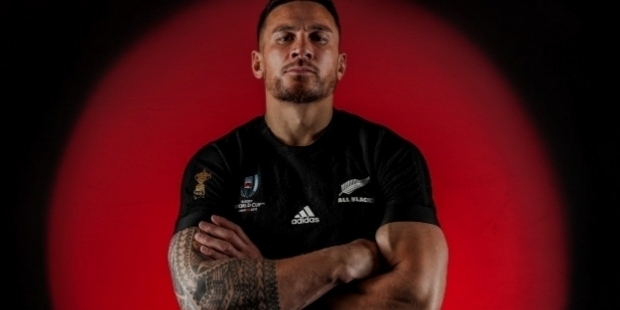 Sonny Bill Williams became the 'World's Highest-Paid Rugby Player' with a $10 million payout for a two-year contract with Toronto Wolfpack. John Tory, Toronto's Mayor stated, "Today's news is another huge win for our Toronto Wolfpack. Sonny Bill Williams is one of the best rugby players in the world and we welcome him to Toronto. Our city is proud of the success of this team so far and we're ready to keep cheering them on in the Super League."
Sonny Bill Williams is one of New Zealand's most famous sporting icons. He strongly believes his move into rugby league in Canada could help open doors to a generation of young players and inspire them to be the best in the world. The 6'3" frame of the New Zealander on the paddock is most recognizable figures for Rugby lovers and fans. Sonny's solid steel frame combines raw power with amazing skills to win million of fans around the world.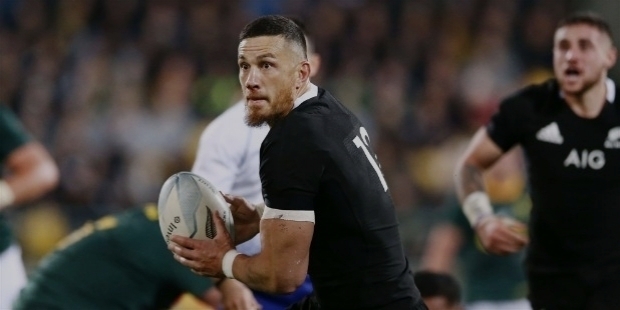 Sonny Bill Williams won 58 Caps for New Zealand's the All Blacks national team. He was part of the teams that won the 2011 and 2015 Rugby World Cups. Williams has also played Rugby Sevens for New Zealand and competed in the 2015–16 World Rugby Sevens Series and the 2016 Olympics. At the 2019 Rugby World Cups, the All Blacks finished a disappointing third to win the Bronze medal in Japan. Williams was seen for the last time in the All Blacks jersey at the World Cup.
The 34-year-young Kiwi was not ready to hang his boots and hence the transition fetched him the tag of being the World's Highest-Paid Rugby Player. From the 2nd of February 2020, Sonny Bill Williams will be in action playing for Toronto Wolfpack against one French team and 10 British teams in the Super League. Toronto Wolfpack became the first North American team to play in the Super League. It also happens to be the world's first transatlantic professional sports team to take compete in the Super League.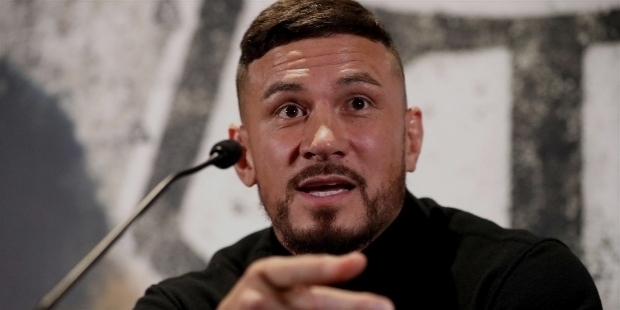 In an interview, Sonny Bill Williams had stated, "When you take into account North America and Canada, the sporting hub that is Toronto -- if rugby league can take off there, I see doors opening for youngsters from New Zealand, from the Polynesian community, from young English lads being able to have another pathway for success for themselves and their family. For me, every purpose needs to have a bit of selflessness about it. It is a very special and exciting time!"
Williams has played for the Bulldogs in New Zealand and Sydney Roosters in Australia apart from the New Zealand's national team – the All Blacks. This will be for the first time that Williams will be playing in Canada, where Rugby is little known as a sport. It would be really interesting to see how Sonny's popularity will be taken with fans and Rugby lovers in Canada. Williams is one of the world's most successful cross-code athletes.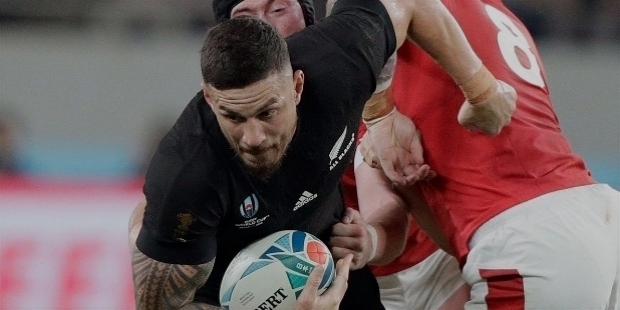 Williams has a strong faith in his religion and had revealed, "I am a man of faith and I heavily rely on that. I never like to make those kinds of comparisons. For me, I am just content with the man I see when I look in the mirror. But at the same time, I understand I have been around this game, professional sports in a high-pressure environment for over 10 years now and I understand that that comes with it.
If I have to put myself out there a bit more, my brand, put the Toronto brand about a bit more to get more eyeballs on what we are trying to achieve in Canada to get it kicked off even more and build on what they have already achieved, then why not?" The new challenge to play in Canada has fired up his hunger and appetite as an athlete. He revealed that he had never even dreamt to ever playing in North America. It was his destiny, which made him to sign the two-year contract with Toronto Wolfpack.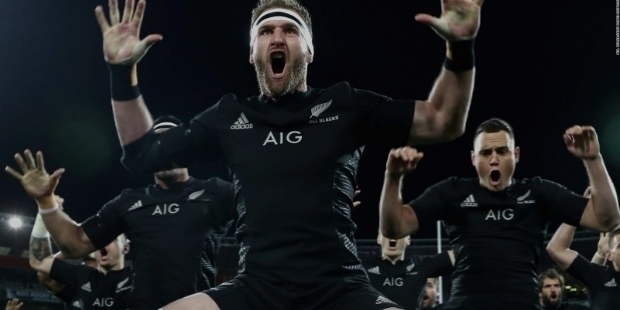 He smiles and enthused, "We all love the NFL, Basketball and the NBA in New Zealand. I was pretty content doing what I was doing. I have played rugby. I have played league. I have boxed, so I'd like to think that I am a sportsman. But the challenge of that you have to be vulnerable and put yourself out there as a sportsman, what better chance or what better opportunity to test yourself than this one?"
BOXING
One will be amazed to know that Sonny Williams is also a successful professional boxer with an impressive track record of 7–0. On the 27th of May 2009, Sonny Bill Williams made his debut as a professional boxer in Brisbane and triumphed over Garry Gurr with a technical knockout in the second round.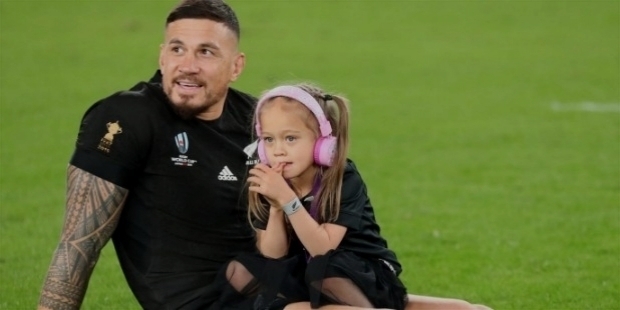 On the 30th of June 2010, Sonny knocked out Ryan Hogan in just 2 minutes 35 seconds. In one of his interviews, he had revealed that boxing has made him a more confident Rugby player and a better sportsman.
EARLY LIFE
Sonny William Williams was born to John Williams and Lee Woolsey Williams on the 3rd of August 1985 in Auckland, New Zealand. John Williams was an accomplished Rugby League player. Sonny is the second eldest among the four siblings. His elder John Arthur is also a Rugby player. His young twin sisters' name is Niall and Denise. Niall is currently New Zealand Rugby Sevens player and happens to be former international Touch Football Captain of New Zealand.
The Williams were a working class family and had struggled earlier during his growing up years. Little Sonny grew up with his brother and sisters in a State house in Mount Albert, an Auckland suburb. Sonny was ambitious from his early childhood. He wanted to see mother owning a house and live a life in comfort, after all the struggles the family had undergone. This beautiful dream drove young Sonny in his quest to play professionally the Rugby League and excel in not only Rugby, but also in life and take care of his mother.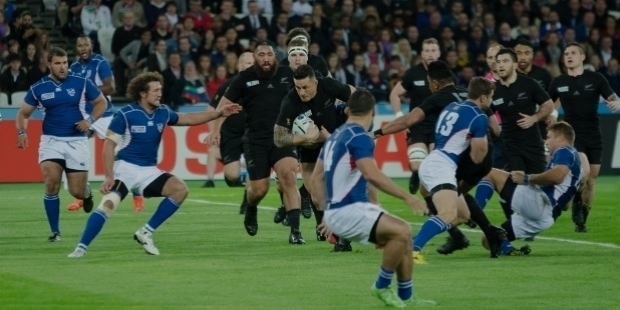 Little Sonny studied in Owairaka School, Wesley Intermediate and Mount Albert Grammar School. During his school days, Sonny was a competitive sprinter, excelled as a Champion in High Jump and Cross Country. Sonny Williams was known as an excellent sportsman in his school days and had a promising future in athletics. However, at the age of 12, his mother introduced Little Sonny to Rugby and he has never back since then to become the World's Highest-Paid Rugby Player. Indeed, it is the blessings of his mother and father's genes to give the world Sonny William Williams.
Want to Be Successful?
Learn Secrets from People Who Already Made It
Please enter valid Email