First Hungarian to Break 200m Butterfly World Record: Kristof Milak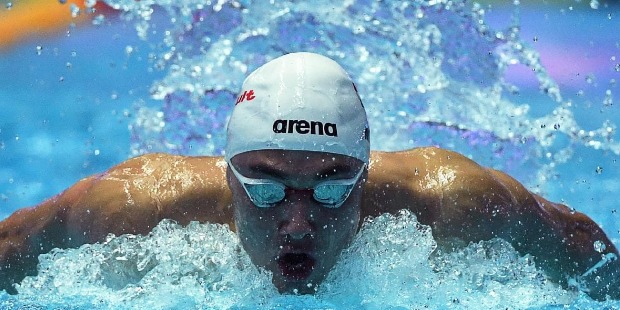 It is interestingly ironical that 'Success' never lasts for a lifetime in the world. Successful World Records are established by super-talented individuals around the world in various sports. However, they are always broken by much more super-talented and younger individuals as the years progresses.
In the year 1905, Hungarian swimmer Zoltán Halmay established the first World Record in swimming, when he clocked 1:05.8 in the 100m freestyle in 50m long course on the 3rd of December in Vienna, Austria. This was the first World Record in Swimming recognized by FINA – the International Swimming Federation.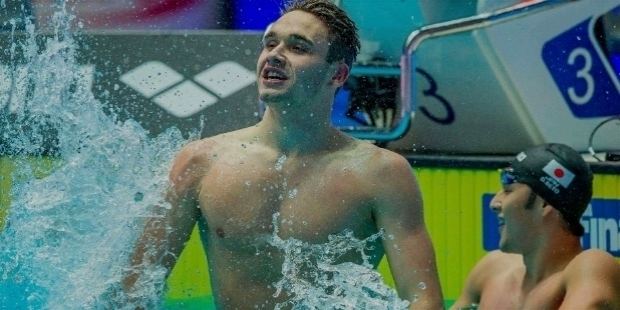 On the 24th of July 2019, the 19-year-young Kristof Milak became the first Hungarian to break the 200m butterfly World Record. On the way, Kristof Milak broke the legendary swimmer Michael Phelps' World Record of 1:51.51 by clocking 1:50.73 at the 2019 World Aquatics Championships in Gwangju, South Korea. It was a fascinating feat to watch the teenage sensation blistering ahead of the field in the most incredible manner.
Michael Phelps, who bettered the 200m butterfly World Records seven times in his superb career from the 30th March 2001 to 29th July 2009, held the previous World Record for 10 long years. Phelps was happy to watch Kristof Milak's superb performance. The legendary swimmer enthused, "That kid's last 100m was incredible! He put together a great 200 fly from start to finish. As frustrated as I am to see that record go down, I couldn't be happier to see how he did it."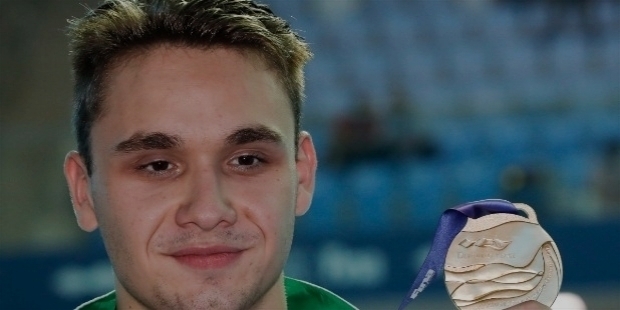 It is interesting to note that when Michael Phelps broke the 200m butterfly World Record for the very first time in 2001, Kristof Milak was just a 1 year 1 month and 10 days toddler. On the 29th of July 2009, when Phelps bettered his own World Record for the seventh time, Milak was 9 years 5 months and 9 days boy. Mother Ildikó Milákné Szira and father Mihály Milák may have never imagined that their son Kristof will become a world famous swimmer in future.
Breaking the World Record:
At the 2019 World Aquatics Championships in Gwangju, South Korea, Kristof Milak started the race in an amazing fast pace. South African Chad Le Clos, who had triumphed over Phelps to win the Gold medal at the 2012 London Olympics, was ahead of Milak by 0.33s at the 100m-mark. Kristof glimpsed at Chad Le Clos as he turned to complete the 100m.
After the race, Kristof Milak revealed, "Once I did my dolphin kicks, I started to focus solely on myself. I didn't think of anything else, just my rhythm that I practice in training." He gained over his competitors with long powerful stroke and breathing with each stroke like Phelps. At the 150m mark, Kristof had clipped the lost 0.33s and was almost half a second under the World Record pace. His split over the last 100m was 0.78s faster than 2009 Phelps.
In the last 50m, Kristof Milak was simply impossible as he left the whole field behind to break Michael Phelps World Record by 0.79s to establish the new World Record of 1:50.73. The teenage sensation gave a loud cry to celebrate his superb victory. Japan's Daiyo Seto clocked 1:53.86 to finish second. Chad Le Clos clocked 1:54.15 to finish third in the World Record race.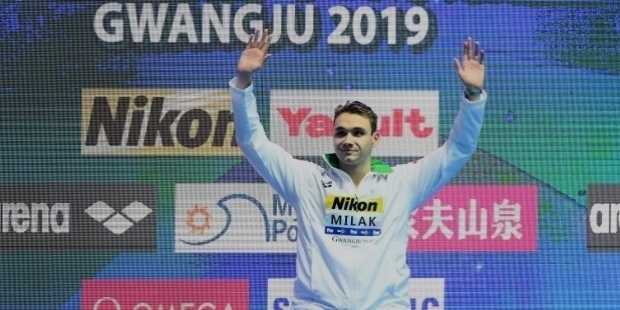 After the race, Kristof Milak disclosed, "I didn't really expect to break the record, but I was prepared for it. It's now going to be much harder to set a new personal best. It's a tremendous honour to beat such a great man's World Record. When I turned back and I saw the time, 1:50.73! All the pressure and tension just went off my back and all the joy came out."
Kristof Milak admires the most Katinka Hosszu, his teammate and the three-time 2016 Rio Olympics Gold medalist, for her work ethics. They both train in Budapest. Kristof has grown into a young lad watching Phelps World Record races ever since his childhood to achieve this new found glory.
Michael Phelps had very high praise for the Hungarian teenager. He talked over phone to praise Kristof Milak's magnificent performance and enthused, "It happened, because there was a kid who wanted to do it. Who dreamt of doing it! Who figured out what it would take to do it and worked on his technique, until it was beautiful and who put in the really, really hard work that it takes to do it. My hat's off to him!"
Phelps strongly believed that his 200m butterfly World Record wouldn't fall so quickly. He still holds the 100m butterfly and 400m individual medley World Records under his belt. Phelps had clocked 49.82s for the 100m butterfly on the 1st of August 2009 in Italy, Rome to establish the World Record. In the 400m individual medley, Phelps had clocked 4:03.84 on the 10th of August 2008 in Beijing, China for the World Record.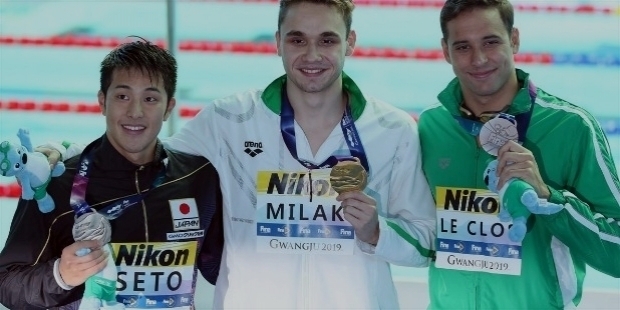 It will be interesting to see, if Kristof Milak's next attempt would be to break Phelps 100m butterfly World Record. As per Phelps, Kristof is the only swimmer in the world, who has come within 1.5s of his World Record mark.
The Journey of Success:
Kristof Milak was born on the 20th of February 2000 in Budapest, Hungary. He was born gifted. There is hardly any information regarding Kristof's growing up years. As it is being reported around the world, Little Kristof used to watch keenly Michael Phelps videos to hone his art at the butterfly stroke.
As a 17-year-young boy, Kristof Milak stunned the world with his amazing performance at the 2017 World Aquactics Championships. In the men's 100m butterfly semifinal, Kristof broke the previous Junior World Record clocking 50.77s. Simultaneously, he established a new National Record.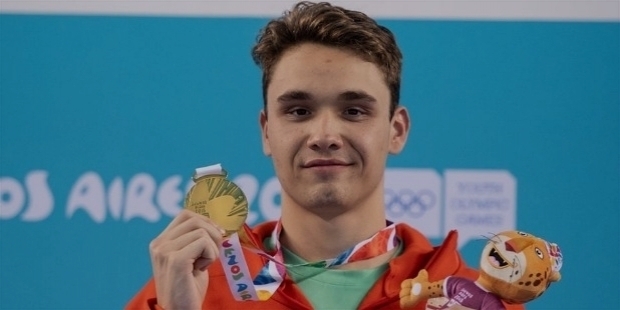 In the final, American swimmer Caeleb Dressel won the Gold medal clocking 49.86s. Kristof Milak won the Silver medal clipping another 0.15s to break his own Junior World Record and National Record by clocking 50.62s behind Caeleb Dressel. Kristof Milak was touted to break Michael Phelps World Record, because he had shown immense talent at 17 just like the legendary swimmer.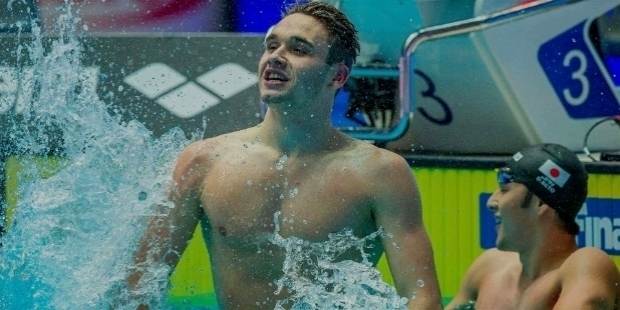 At the age of 17, Phelps best time at the 2003 World Aquatics Championships was recorded at 51.10s. Milak at 17 was more than a second faster than Phelps. At the 2018 European Aquatics Championships, Kristof won the Gold medal in the 200m butterfly clocking 1:52.79. He repeated his domination at the 2018 Summer Youth Olympics. He won the Gold medals in 200m butterfly and 400m freestyle clocking 1:47.73 and 3:48.08 respectively.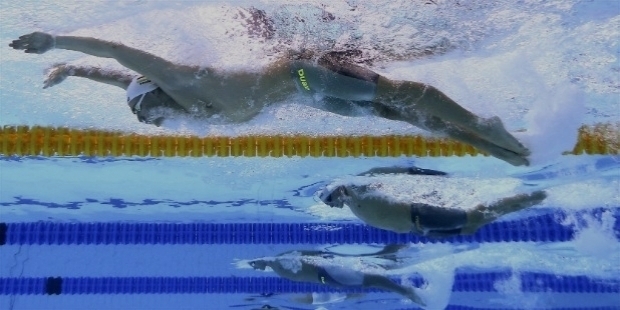 Kristof Milak is a butterfly specialist and has dominated the world with his magnificent progress in the particular event. At the 2017 World Aquatics Championships, he became one of the outstanding stars with his 200m butterfly Junior World Record.
Phelps' Coach Bowman's Reactions:
Coach Bob Bowman, who had trained Michael Phelps to establish multiple World Records, did feel a tinge of sadness, when Kristof Milak broke the 10-year-old 200m butterfly World Record on the 24th of July 2019. In an interview, Bowman revealed, "No. 1, I love seeing next-level swims, because it changes the paradigm of the 200 butterfly. So at first, I was excited about it. But, it's also bittersweet because, for Michael, that was kind of our baby — his signature. So, I have some sadness about that. But you know, I want to see the sport move forward and so does Michael."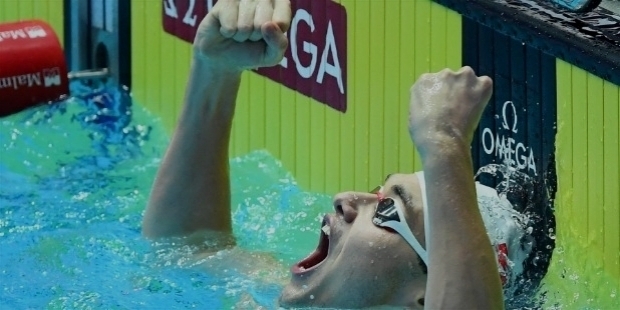 Coach Bowman was very impressed with Milak's last 100m, when he surged like a joyful dolphin. He observed that there were uncanny similarities in Milak and Phelps' stroke and form. Over the years, Bowman has become part of Phelps' family. Bowman is currently working as the Head Swimming Coach at Arizona State and lives near Phelps' home in Paradise Valley.
He reminisces, "Whenever I visit Phelps' home for dinner, his kids Boomer and Beckett would call me grandpa. It's an unbelievable blessing to be a part of their family now. Now, instead of swimming splits we are talking about dinner time and what toys the kids are going to use. Little Boomer is quite the little swimmer. The funniest thing is that Boomer learned about his dad's back flap. He started doing it from the coffee table onto the sofa."
Want to Be Successful?
Learn Secrets from People Who Already Made It
Please enter valid Email