Philip Green Success Story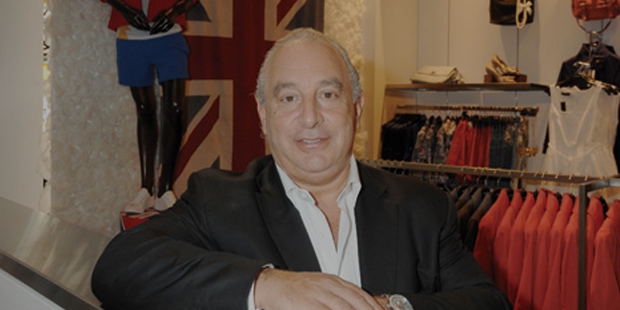 Retail tycoons ranks first among the richest and the most successful men of the world. We must say that the name Philip Green perhaps lists in the most popular of all. Not just because he is the super successful owner of the Arcadia company that owns brands like Topshop and BHS, but also because of his attention-grabbing, super-lavish lifestyle and an unmistakable charisma.
Childhood
Philip Green had an affluent life even as a kid, born to a Jewish businessman who was already dealing with a successful chain of retailing and real estate businesses. He went to school at Caramel College in Oxfordshire and things went fine for a while. Tragedy struck the Green family when Philip's father died of a heart attack and he had to take over the family business.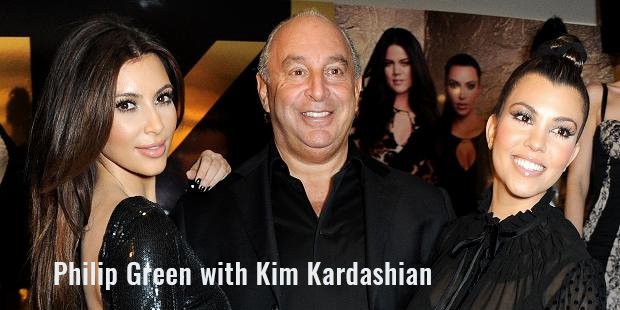 Philip Green with Kim Kardashian
Early Life
Barely twelve years of age, Philip never really had a chance to complete high school and started working for a shoe importer. Being a perfectionist of sorts, he decided to travel the world and learn more about the retailing business before he actually entered it. He was on an extensive voyage to the United States, Europe and the Far East.
Career
It was only in the year 1979 that Philip Green entered the retailing business officially. He started off with a small shop. The first successful few years with his shop later, he worked with some of the smaller brands and kept falling out with them. He eventually bought the British Home Stores for a whopping 200 million pounds and renamed it to BHS in the year 2000. Two years after that, Green bought the Arcadia Retailers which was by then owning brands like the Topshop, Topman, Dorothy Perkins, Miss Selfridge and Burton. And that's when he entered the league of the world's most potent business tycoons.
" You've got to love what you do to really make things happen." - Philip Green
Being the Britain's fourth richest man today, Philip Green is known widely for his lavish lifestyle. There was this time when he famously threw a lavish bar mitzvah for his son, spending a staggering 4 million pounds in three days. Apart from that, Green is also known for all the incredible charity work that he does for the foundations that he is associated with.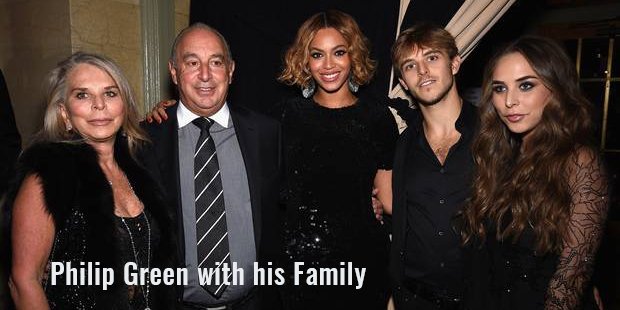 Philip was known to be very adamant about getting the best in his life right from the days when he was a kid. "Getting to the minutest detail of everything and seeing to it that every little thing about all my shops is perfect" he often says, is what helped him attain the success that he backs in today.
Green sets a standing inspiration to most of the young entrepreneurs who aspire to make it big in business but do not know how.
Secret Tips in RETAIL from the billionaire Philip Green
Want to Be Successful?
Learn Secrets from People Who Already Made It
Please enter valid Email