Sidney Crosby Success Story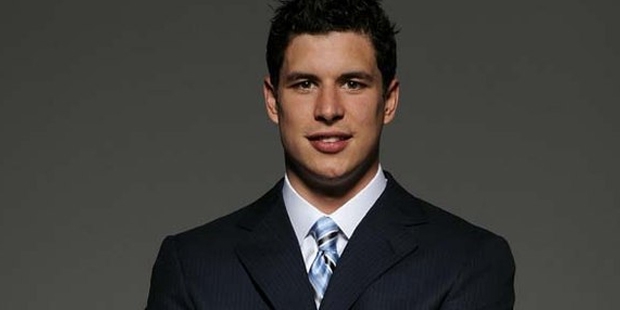 Early Life
Brilliance shines through at a young age – it sure is true of Sidney Crosby. At the age when most children are just beginning to explore the world around them, Crosby had already learnt to skate. By the time Crosby reached the age of seven, he had proved himself to be light years ahead of other children in terms of talent.
Sidney could hold his own against the older teens – the very aspect that got him noticed across Canada. When the local junior hockey team, Halifax Mooseheads, did not let him play in their team, Crosby did not despair. He joined Shattuck -St. Mary's High School in Minnesota and set many new records. In 2003, he scored 162 points and helped his team win the national title.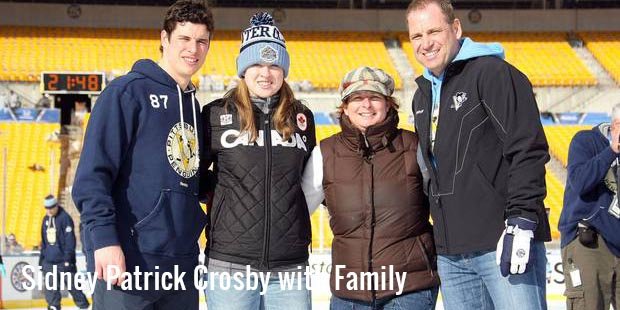 The next season saw Crosby return to Canada and play for the Quebec Major Junior Hockey League (QMJHL). Due to his spectacular haul of 135 points that year, which included 54 goals, Crosby was invited to play for the Canadian Junior Hockey Team. This was a great honor because he was the only under-18 player when it happened.
Career
What is both gratifying as well as humbling for this youngster is that people had begun to compare him with some of the greats in hockey – Wayne Gretzky and Bobby Orr. His domination in the sport continued unabated. In 2005, the Pittsburgh Penguins chose Crosby in the first overall pick for the National Hockey League, leading the draft to be called "Sidney Crosby Sweepstakes."
"I always wanted to be the best and to get the most out of myself"-Sidney Patrick Crosby
By the end of that season, Crosby became the team's best player and one of the league's best young players. In his second year, he suffered from a broken bone in his foot and played the last 6 weeks in an injured condition. But that did not stop him from amassing a tally of 120 points, 28 goals, and 84 assists.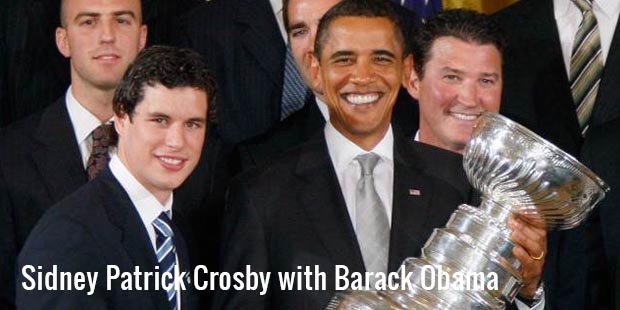 Sidney Patrick Crosby with Barack Obama
Achievements
One has to admire his grit and perseverance! Crosby's hockey career is literally strewn with records – he became the youngest player to win the Art Ross Trophy. He was also the second-youngest player to win the Hart Trophy. In 2009, he received the ultimate reward when the Pittsburgh Penguins won the coveted Stanley Cup title after a gap of 17 years.
If one thought that Crosby's hockey career has only been uphill, they couldn't be more mistaken. Plagued by injuries, Crosby's career in 2011-12 looked like it could prematurely end. A concussion due to a hit in the head during a Winter Classic game forced him to stay out of the rest of the season. Sidney proved his critics wrong by coming back with full force the next season, scoring 56 points in 36 games.
Awards
2014

Hart Memorial Trophy, Art Ross Trophy, Best NHL Player ESPY, Ted Lindsay
2013

Best NHL Player ESPY, Ted Lindsay
2010

Best NHL Player ESPY, Maurice Rocket Richard Trophy, Mark Messier Leadership
2007

Hart Memorial Trophy, Art Ross Trophy, Ted Lindsay
Sidney Crosby on the Ice
Want to Be Successful?
Learn Secrets from People Who Already Made It
Please enter valid Email