Kylian Mbappe Lottin: French Teenage Sensation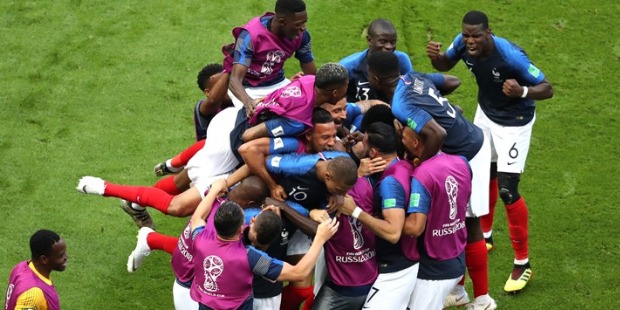 "I am very happy and it is flattering to be the second teenager to score twice in the knockout stage, after Pele. But, let us put things in context: Pele is another category, but it is good to be among these people. As I have already and always said, at a World Cup you have all the top-level players, so it is an opportunity to show what you can do and what your abilities are. There is no better place than a World Cup," stated the French teenage sensation Kylian Mbappe after the triumph against Argentina.
Just 19, Mbappe shook the Argentinian side with his two spectacular goals in the knockout stage. Achieving greatness at such an age, Mbappe has become cynosure among former football legends. England's former football legend Gary Linekar had high praises for Mbappe tweeting:
'Kylian Mbappe is the first teenager to score more than once in a World Cup tournament, since Michael Owen scored one in 2 separate games in 1998. Mbappe wasn't born then. The French teenage sensation scored exactly 20 years ago, since Michael Owen. He is also the first teenager to score 2 in a match, since Pele vs. Sweden in the final of 1958'.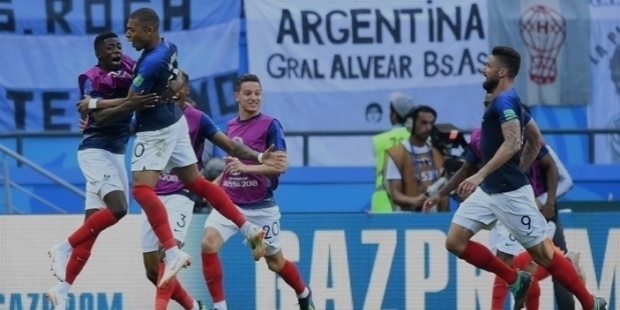 Mbappe, as he is popularly known, became the 6th teenager to score more than once in World Cup. He joins the legendary club of Pele – 6 goals; Germany's Edmund Conen – 4 goals; Mexican Manuel Rosas, Brazilian Jose Altafini and British Michael Owen – 2 goals each.
France Vs Argentina:
All eyes were on the first match of the knockout stage at the World Cup 2018. France was the hot favourite, because of their fine performance in the group stage. On the contrary, Argentina was a struggling side, who made it to the knockout stage. As the game picked momentum from the moment it began, it grew more intense after Antoine Griezmann's penalty, courtesy Mbappe. France was leading 1–0 in the 13th minute.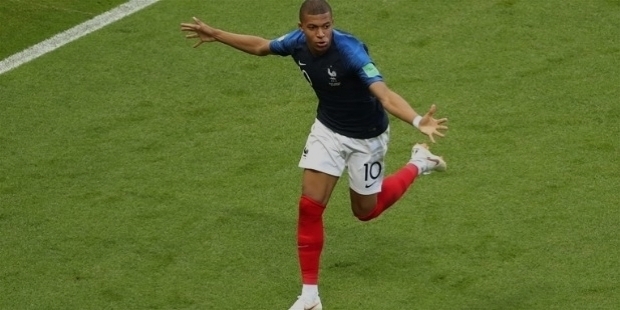 The match became more interesting with Mbappe's speed, skill and power surprising Argentina's defence time and again. Angel Di Maria's striking goal surprised the French side just minutes before half-time. The score read 1–1. Soon after half-time, Gabriel Mercado scored to give Argentina a 2–1 lead. The preceding became quite interesting as the teams continued to score in the second half.
Benjamin Pavard equalized with a goal for France. Few minutes later, Mbappe scored his first goal with a superb finish from a tight angle. In the 68th minute, Olivier Giroud's brilliant pass was converted by Mbappe to make the score 4–2. Sergio Aguero added a third goal for Argentina in stoppage time. However, it was not enough as France outclassed Argentina to win 4–3.
Early LIfe:
Kylian Mbappe Lottin was born in Paris on the 20th of December 1998. Father Wilfried hails from Cameroon. He is a football Coach. Mother Fayza hails from Algeria. She is a former handball player. Kylian's father also works as Mbappe's agent. Kylian's childhood's idol was Cristiano Ronaldo.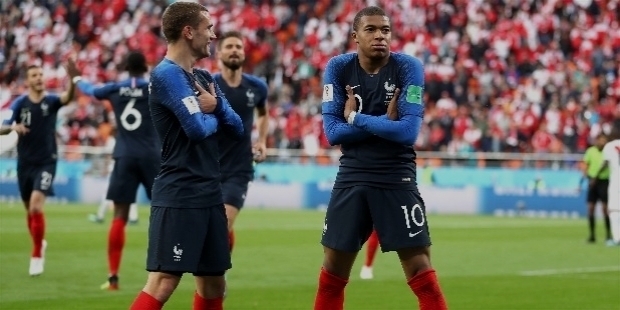 Sport is the bloodline of this sporting family. Wilfried and Fayza's adopted son Jires Kembo Ekoko is also a professional football player. Kylian has a younger brother Adeyemi Mbappe. Right from Kylian's childhood, he was coached by his father.
The Journey of Success:
Kylian began his career at AS Bondy. He moved to the INF Clairefontaine – the National Football Centre. His amazing skills, style and play impressed many top French clubs to sign him, including prominent clubs like Real Madrid and Valencia.
At the age of 11, Mbappe travelled to English club Chelsea for a trial. He played a match for their Youth team against Charlton Athletic. However, Mbappe settled on Monaco.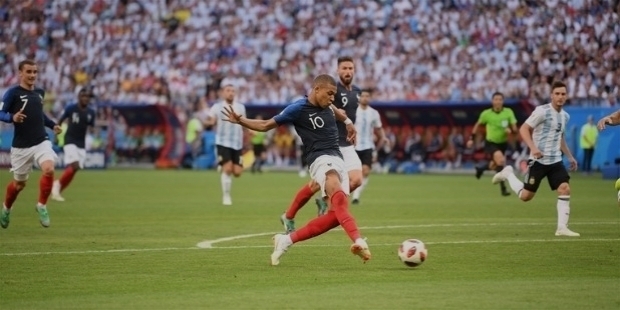 Breaking records to create new ones seem like Mbappe was destined to become great. On the 2nd December 2015, Mbappe made his debut wearing Monaco's colour at a tender age of 16 plus years. He broke Thierry Henry's record as Monaco's youngest-ever-first-team player at the age of 16 years 347 days. Thierry Henry's record was set 21 years ago.
In a Home Ligue 1 match against Troyes, Mbappe scored his first goal for Monaco's first team on the 20th of February 2016. In Monaco's history, Mbappe became the youngest first-team goal scorer at the age of 17 years 62 days. Coincidentally, this record also belonged to Thierry Henry.
On the 6th of March 2016, Mbappe signed a three-year deal, his first professional contract tying him to Monaco, until June 2019. In December 2016, Mbappe scored his first hat-trick against Stade Rennais in the Coupe de la Ligue round of 16, at the Stade Louis II. Monaco routed Stade Rennais 7–0.
Mbappe became the second Monaco player to score the hat-trick after Sonny Anderson in 1997 in the competition. Mbappe once again repeated his feat by scoring the first Ligue 1 hat-trick of his career in the 5–0 home win over Metz. At 18 years 2 months, Mbappe became the youngest player to score a Ligue 1 hat-trick, since Jeremy Menez scored for FC Sochaux-Montbéliard, way back in 2005.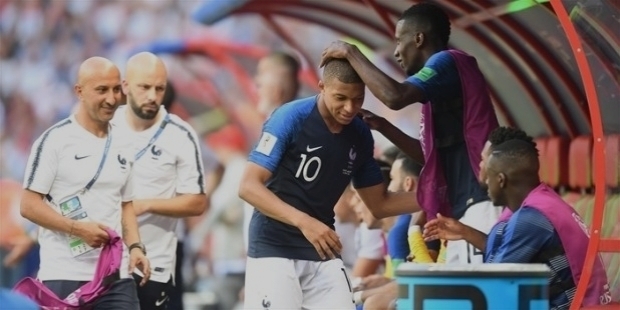 Playing at UEFA Europa League, Mbappe scored Monaco's second goal to become the second youngest French scorer in UEFA Champions League history, behind Karim Benzema, in the UEFA Champions League round of 16 first leg match against Manchester City. Monaco lost the match 5–3.
Mbappe became the youngest player in the last 30 years to hit the Ligue 1/ Division 1 ten-career-goals mark, when he scored twice against FC Nantes on 5th of March 2017. He ended the 2016-17 Season with 26 goals from 44 matches in all competitions.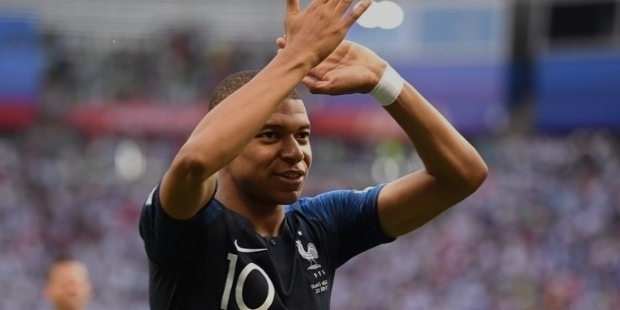 Paris Saint-Germain signed Mbappe on loan from Monaco on the 31st August 2017.The estimated full transfer fee of €145 million plus €35 million in add-ons made Mbappe the most expensive teenager ever, behind Neymar. He did not disappoint PS-G. Mbappe scored on his debut against Metz.
Mbappe scored his first European goal for Les Parisiens in a 5–0 UEFA Championship League group stage against Celtic. Against Les Herbiers VF, PSG won 2–0 to clinch the 2017–18 Coupe de France title.
National Team:
In March 2017, Mbappe was called up to the senior French squad for the first time to face Luxembourg and Spain. On the 25th of March 2017, Mbappe made his debut on 25 March 2017 against the former. He came in for Dimitri Payet in the 78th minute. France won 3–1.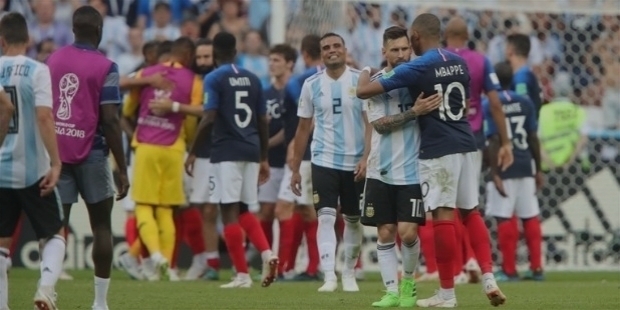 Mbappe became the 2nd youngest player, behind Maryan Wisnieski, to ever feature for France at 18 years, 3 months and 5 days young. Mbappe scored his first senior international goal in a 2018 World Cup qualification match against the Netherlands on the 31st of August 2017.
World Cup 2018:
Having made his senior international debut for France in March 2017, Mbappe scored a goal against Peru in France's 1–0 win, at the 2018 World Cup. At 19 years, Mbappe became the youngest French player to score a goal at the World Cup. Scoring twice, he was adjudged the 'Man of the Match' in France's 4–3 win over Argentina.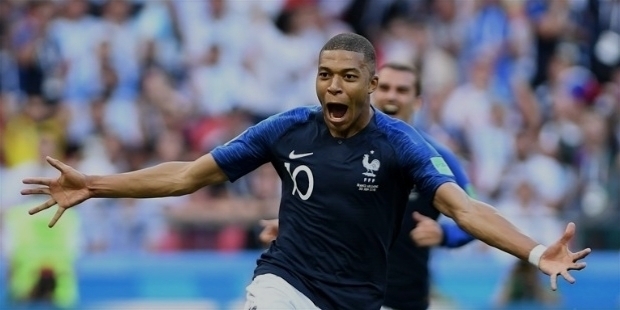 Full Name :

Kylian Mbappe Lottin
Born :

20th-Dec -1998
Zodiac Sign :
Birth Place :

Paris
Occupation :
Industry :
Want to Be Successful?
Learn Secrets from People Who Already Made It
Please enter valid Email