Neeraj Chopra Story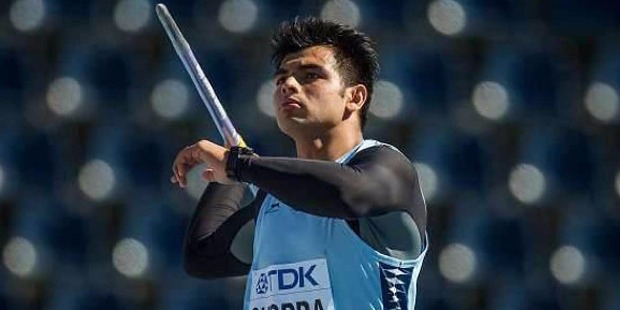 16th April 2018: History is made by those, who dared to challenge the world. However tough the challenges and difficulties may seem, individuals have raised to the occasion to etch their names in the history books with great success. In the sporting arena, the stiff competition from fellow athletes or players inspires great individuals to triumph against all odds.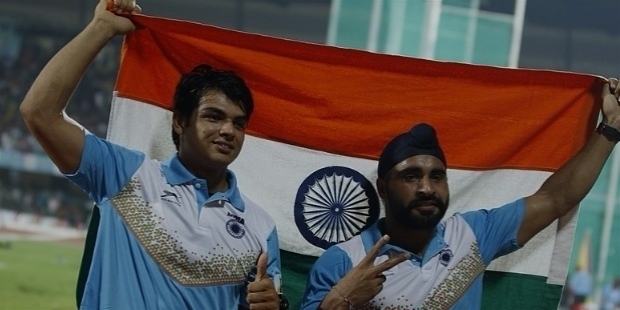 Having created the World Junior Record in Javelin at the 2016 IAAF WorldU20 Championships in Bydgoszcz, Poland – the 20-year-young Neeraj Chopra created another record at the 2018 Commonwealth Games in Gold Coast, Australia. Neeraj Chopra became the 'First Indian Javelin thrower' to win a Gold medal at the Commonwealth Games on the 14th of April 2018. The Gold medal was India's 'First Track and Field Gold' at Gold Coast, and its maiden medal in javelin throw.
In the final, he made the javelin fly like an eagle's flight to a distance of 86.47 metres to triumph against local hero Hamish Peacock of Australia. Hamish collected the Silver medal with 82.50 metres throw, followed by Grenada's Peter Anderson's 82.20 metres for the Bronze medal. It was Neeraj Chopra's season's best throw.
Neeraj Chopra became the fourth Indian athlete to win an individual Gold medal in athletics at the Commonwealth Games. Milkha Singh was the first Indian to win Gold medal in 400m final in 1958 Commonwealth Games in Cardiff. In the 2010 Commonwealth Games Krishna Poonia won the Gold medal in Discuss throw in New Delhi. In 2014 Commonwealth Games in Glasgow, Vikas Gowda won the Gold medal in Discuss throw.
The Journey of Success:
Neeraj Chopra was born on the 24th of December 1997 in Khandra village, Panipat, Haryana. He is son of a farmer. The amazing element of Neeraj's capabilities in the early years is more interesting than his historic win at the 2018 Commonwealth Games. Many will wonder what this young village lad has never had any formal training in javelin throw.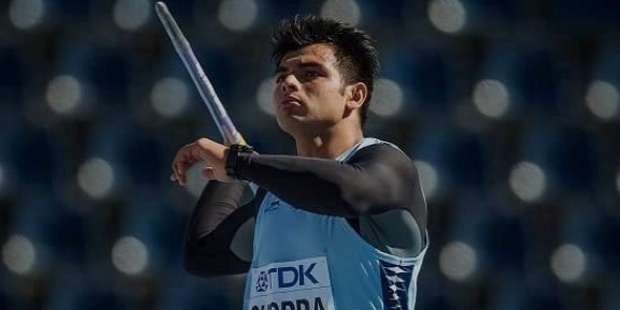 Destined to achieve glory for the nation, Neeraj learned the basics to hone his skills by watching videos on YouTube. It is believed a local coach was instrumental to train him further. His love towards javelin has taken him to greater heights in the shortest possible time. Neeraj's undying confidence and his cool temperament are the keys to his magnificent success story.
Neeraj Chopra clinched the Gold medal at the U-20 World Championships in 2016, in Poland. He achieved the distinction to become the 'First-ever Indian athlete', who was crowned the World Champion in the field events in the juniors. His 86.48m throw became the Junior World Record. Neeraj broke Latvia's Zigisimunds Sirmais 84.69m previous record.
German Coach Uwe Hohn is currently coaching Neeraj Chopra. Uwe Hohn is the only athlete in the world, who has thrown the javelin over 100 meters. Uwe Hohn is a legend in the field of Javelin. Way back in 1986, Uwe created history with his f 104.80m throw, which has become an 'Eternal World Record' as a new javelin design was implemented in 1986 and the records were restarted.
After the event at the 2018 Commonwealth Games in Gold Coast, Neeraj stated, "I knew Gold medal was a possibility after the first throw. After that, I was just trying to improve my personal best. Unfortunately, I could not do that." In his fourth attempt, Neeraj bettered his season's best 85.94 m with the 86.47m throw. His personal best is 86.48 m.
A Rare Talent:
Neeraj Chopra is gifted with talent. Unlike another athlete, his intensity works in his favor. A charming young man releases the javelin with a growl to let it fly smoothly like an eagle's flight. Standing 6 feet tall, he gains top velocity in just 10 strides. Australian Coach Garry Calvert spoke very high of the young lad, "The javelin throw is all about getting the longest movement of the throwing arm in the shortest amount of time. Neeraj has an instinctive feel for the long movement."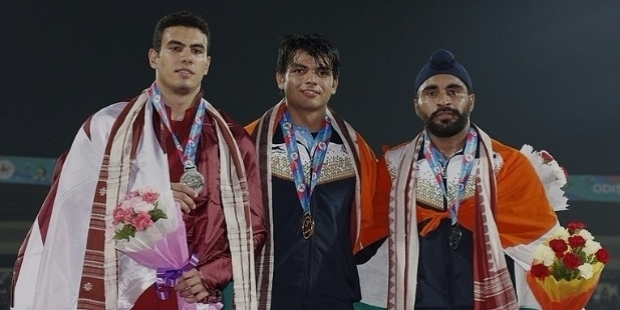 Coach Garry Calvert is considered to be one of world's topmost authorities in the field of javelin. At the National Camp, he tapped Neeraj's natural talent to train him to be the best in the field.
Calvert had stated earlier, "Most throwers, in an attempt to throw the javelin as quickly as possible, don't draw their throwing arm as far as they could. The longer they delay releasing their arm, the more distance they can get. Arm delay is something you keep trying to drill into an athlete's head. Today, perhaps just the best five throwers have that quality. Jarrod Bannister had it, but it took 12 years for him to get to that stage. Neeraj already has that ability."
In Asian Athletic Championships 2017, Neeraj won the Gold medal with a throw of 85.23 meters. Coach Calvert had honed his skills to achieve the desired results in international stage.
Humble Beginning:
Neeraj recalls, "A couple of other throwers had trained in Jalandhar under a javelin coach. They taught me my basics," he says. He improved in few months to win a Bronze medal in the District Championships. He reminisces, "My parents did not want me go to Panipat, because I was very young. But I had a desire to learn as much as I could about the javelin." Neeraj moved to Panipat Centre.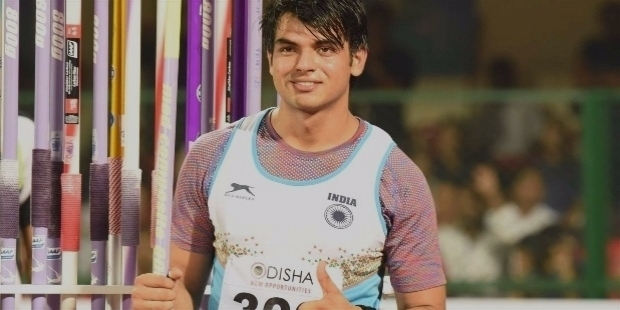 At the Panipat Centre, a senior named Jaiveer Singh was known to Neeraj's uncle. Neeraj got the much-needed help to move to a room in the city. Having improved in his throw, Neeraj realized he needed better facilities to hone his skills for competitions. He joined the SAI Sports Hostel at the Tau Devi Lal Stadium in Panchkula, near Chandigarh, at a young age of 14.
Neeraj reveals, "I cannot explain why I was so keen. I just knew that I had the ability to be really good at something and wanted to give it my best effort. Coach Naseem Ahmed was kind enough to allow young Neeraj with a place to sleep till he got the formal admission in the hostel. Coach Ahmed was a running coach.
Jaiveer joined the hostel a few months after Neeraj. At the hostel, Neeraj met Parminder Singh, who was also from Panipat. They both used to emulate legendary Jan Zelezny's style by watching his videos. The unorthodox method worked wonders for Neeraj. At the 2012 Junior National Championships at Lucknow, Neeraj set a Junior National Record with a 68.4m throw.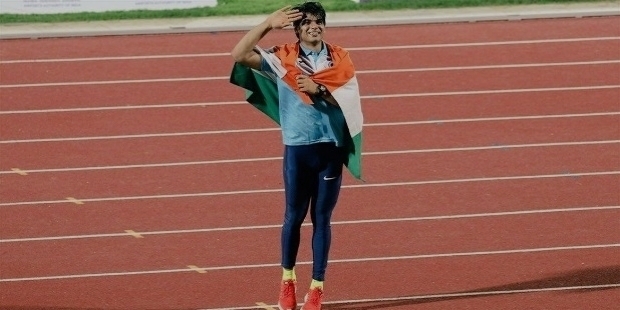 In 2013, Neeraj went to 2013 World Youth Championships. A year later, he set a U-18 National Record with a throw of 76.50m in Vijayawada. In 2014, Neeraj won Gold medals at the Senior Open Nationals in Kolkata and the Federation Cup in Hyderabad. In 2015, he finished fourth at the National Games.
Neeraj has improved because of his humble roots. Unlike other athletes, Neeraj always asks for his mistakes from compatriots. His positive attitude to give credits to respective individuals for improving his technique is very infectious in nature. He prefers to train self by watching videos of legendary athletes.
He revealed, "I have the freedom to do as I want. If something is helping me out, I include it in my training. If it does not help me, I stop it quickly as well. When I started training, a senior advised me to do box jumps to build leg strength. But I stopped, because I felt they were hurting my knees. Instead, I learned to switch it with the hurdle jumps, which worked well."
Want to Be Successful?
Learn Secrets from People Who Already Made It
Please enter valid Email