Christopher Nolan Story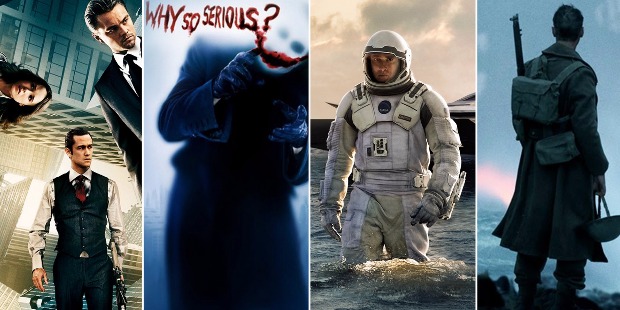 5th April 2018: Creative geniuses are a breed apart! 'Success' to these mavericks is like a child's art, an experiment or playing games for the very first time. The humongous fame is just a part of the process. Hollywood Director Christopher Edward Nolan is one such genius, who is regarded one among the topmost directors of all time, with just 10 films in his two-decade career. His films have had 34 Oscar nominations with 10 Academy Awards' win and grossed $4.7 billion plus worldwide.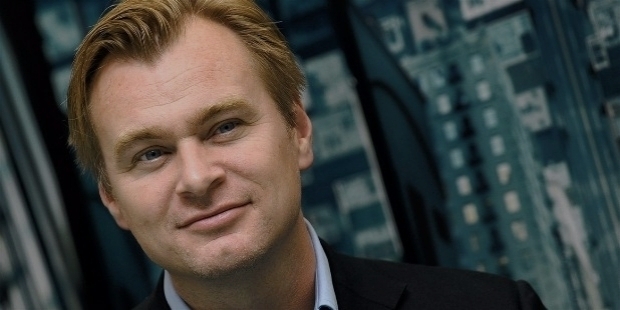 Nolan has successfully created a niche to make enormous profits from the money invested in filmmaking in the most astounding manner. His directorial debut venture 'Following' in 1998 made $48.4 thousand towards the $6 thousand investment. He earned his first Academy Award nomination in the 'Best Director' category, for the 2017-released 'Dunkirk'. 'Dunkirk' was nominated in 8 categories and went onto win Oscars for 'Best Sound Editing', 'Best Sound Mixing' and 'Best Film Editing'. The movie grossed $525.6 million worldwide to a $100 million investment.
"I am not committed to film, out of nostalgia. I am in favour of any kind of technical innovation, but it needs to exceed what has gone before. So far, nothing has exceeded anything that has come before. I think, truthfully, it boils down to the economic interest of manufacturers and a production industry, which makes more money through change, rather than through maintaining the status quo," Nolan had stated about film industry's adoption of digital formats. He believes it has been driven purely by economic factors, as opposed to digital being a superior medium to film.
Early Life:
Christopher Edward Nolon was born in London on the 30th of July 1970. His father Brendan James Nolan is a British citizen, while his mother Christina Jensen Nolan is an American citizen. Christopher holds both American and British citizenship. His father worked as an advertising executive. Mother Christina worked as a flight attendant and English teacher. Christopher is the middle son of the Nolan family.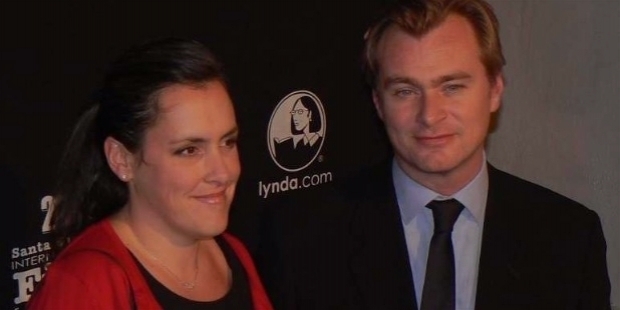 Ambitious and creative from his childhood to become a filmmaker, the 7-year-young Christopher started making short films with his father's 'Super 8' camera. Greatly influenced by 'Star Wars', he made 'Space Wars', a stop-motion animation homage.
Nolan went to University College London, where he met his future wife Emma Thomas. Nolan was just 19. In Nolan's films, Emma has worked as a producer. 'Syncopy Inc.' is the name of their production company. They have four lovely children. The family is based in Los Angeles.
The Big Leap:
Nolan reminisced about the big leap of his successful journey in 2012. He had stated, "The difference between shooting 'Following' with a group of friends, wearing our own clothes and my mum making sandwiches, to spending $4 million of somebody else's money on 'Memento' and having a crew of a hundred people is, to this day, by far the biggest leap I have ever made."
He described his ambition and sincerity towards filmmaking by stating, "Films are subjective – what you like and what you do not like. But the thing for me absolutely unifying is the idea that every time I go to the cinema, pay my money and sit down to watch a film go up onscreen, I want to feel that the people, who made that film think it is the best movie in the world.
They poured everything into it and they really loved it! Whether or not I agree with what they have done, I want that effort there – I want that sincerity. And when you do not feel it, that is the only time, I feel like I am wasting my time at the movies."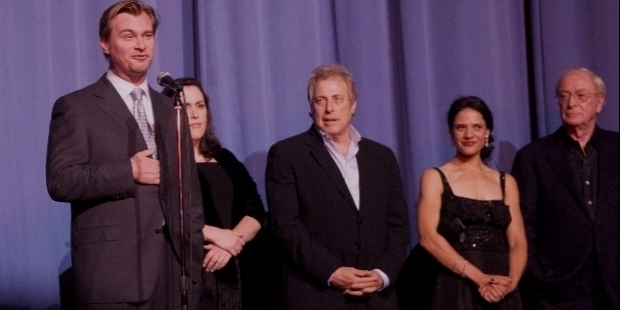 Nolan believes in leading his team from the front. The rare quality of his nature and true commitment towards filmmaking is that Nolan does not use a mobile phone or an email address. He makes an example of self to prohibit use of phones on the sets. He had stated, "It is not that I am a Luddite and do not like technology. I have, just, never been interested. When I moved to Los Angeles in 1997, nobody really had cell phones, and I just never went down that path."
One cannot deny the fact that Nolan has had regular collaborators in all his films. He is well aware of the invaluable contribution of each crew member to achieve success, at the large stage. A good leader unifies the strength of his people towards success. Nolan described his leadership to state, "As a director, I am sort of a human lens through which everyone's efforts are focused. A big part of my job is making decisions about how all the great talent that I am working with blends into a single consciousness."
Hallmark of Success:
Nolan's stature in filmmaking grew with his directorial debut 'Following' in 1998. The film was a big hit to collect $48.4 thousand worldwide. Hollywood woke up to notice the new successful entrant, who knew his art well. The industry watched with keen eyes, when his second film 'Memento' released in 2000. The film garnered $39.7 million and got nominated at the Oscars for 'Best Original Screenplay'.
Nolan proved his creative genius with just two films. He moved towards the bigger stage with the big-budget thriller 'Insomnia' and the mysterious drama 'The Prestige' in 2002 and 2006 respectively. 'Insomnia' made $113.7 million and 'The Prestige' $$109.6 million worldwide. Nolan's sci-fi thriller 'Inception' in 2010, his sixth film, was a super-duper blockbuster worldwide. The film grossed an enormous $825.5 million towards a $160 million investment.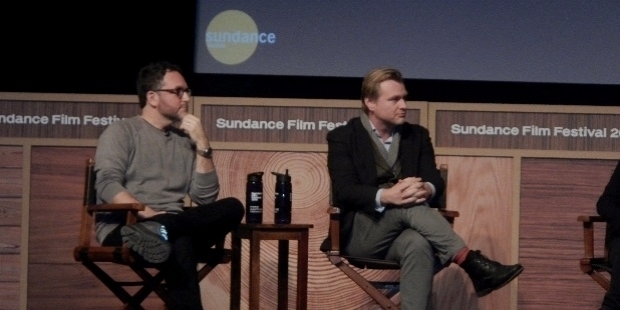 'Inception' was nominated in 8 categories, including 'Best Original Screenplay' and 'Best Picture'. At the 83rd Academy Awards, 'Inception' won Oscars for 'Best Cinematography', 'Best Sound Editing', 'Best Sound Mixing' and 'Best Visual Effects'. At BAFTA Awards, the film won the 'Best Production Design', 'Best Sound' and 'Best Special Visual Effects' trophies. Nolan's 'Inception' was adjudged and conferred the 'Movie of the Year' Award by the American Film Institute.
Nolan's popularity grew enormously with the stupendous success of 'The Dark Knight Trilogy' – 'Batman Begins' in 2005, 'The Dark Knight' in 2008 and 'The Dark Knight Rises' in 2012 made $374.2 million, $1.005 billion and $1.085 billion worldwide respectively. The 2014 space odyssey 'Interstellar' won the Oscars for 'Best Visual Effects'. The film grossed $675.1 million worldwide.
In spite of his spectacular success at the box-office, the Academy Awards has eluded the gifted director so far. Christopher Nolan was nominated in the 'Best Director' category for the very first time at the Academy Awards for 'Dunkirk'. The film garnered $525.6 million worldwide.
Major Influence:
Dutch graphic artist M. C. Escher's work has had a major influence in Nolan's work. He had stated, "I am very inspired by the prints of M. C. Escher and the interesting connection-point or blurring of boundaries between art and science, and art and mathematics."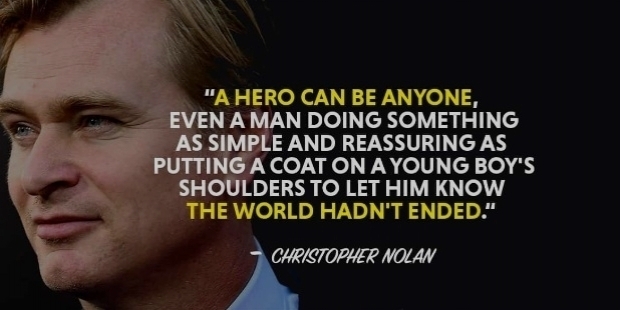 Nolan was inspired by Argentine writer Jorge Luis Borges. He called 'Memento' a strange cousin to Jorge Luis Borges' 'Funes the Memorious', original Spanish title 'Funes el memorioso'. The fantasy short story was first published in La Nación of June 1942. Later, it appeared in the 1944 anthology Ficciones, Part Two. Nolan recalled, "I think his writing naturally lends itself to a cinematic interpretation, because it is all about efficiency and precision, the bare bones of an idea."
Full Name :

Christopher Edward Nolan
Zodiac Sign :
Birth Place :

Westminster
Occupation :
Industry :
Want to Be Successful?
Learn Secrets from People Who Already Made It
Please enter valid Email