LAURA SIDDALL's Hat-trick at IRONMAN Australia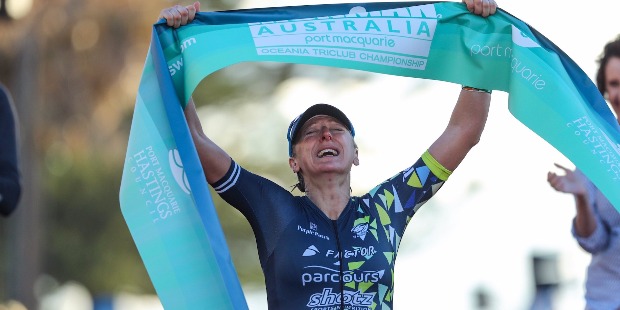 IRONMAN World Championship races are truly unique in the world of endurance running. Triathletes from all across the globe compete in IRONMAN races to test the best of their capabilities in swimming, cycling and running. In the year 1978, the very first IRONMAN World Championship race was won by a Naval Communication Specialist named Gordon Haller. Ever since then, the single-day amazing endurance race has attracted millions around the world.
There are 28 IRONMAN qualifying series events throughout the world for the IRONMAN World Championship. 23 of the IRONMAN events' course is competed over 3.86 km swimming, 180.2 km cycling and 42.195 km of running. The other 5 of the IRONMAN events' course is battled over 1.9 km swimming, 90 km cycling and 21.1 km of running. The Hawaii IRONMAN is considered the 'Granddaddy' of all the IRONMAN events. The IRONMAN World Championship is held in Kona, Hawaii every year in the month of October.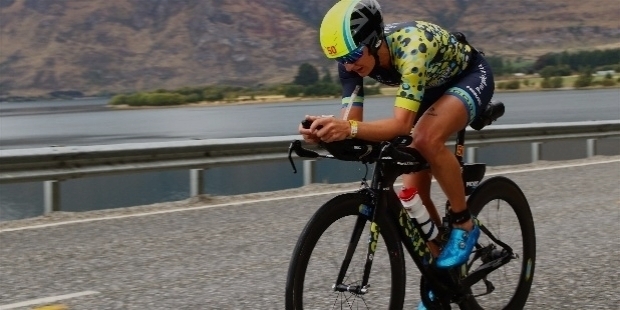 In the year 2018, German triathlete Patrick Lange set the IRONMAN Hawaii Course Record clocking 7:52:39 among men. The women's course record is held by Swiss triathlete Daniela Ryf, who clocked 8:26:18 in 2018. An estimated 700,000 plus people complete IRONMAN events each year around the world. It speaks volumes and character of the grueling and magnificent IRONMAN events.
Currently, the IRONMAN World Record is held by Belgian triathlete Marino Vanhoenacker. On the 3rd of July 2011, Vanhoenacker completed the race clocking an outstanding 7:45:58 beating the previous record established in 1997 by Luc Van Lierde, who clocked 7:50:27.
IRONMAN AUSTRALIA:
The IRONMAN Australia is held every year in the month of April-May. The course is spread across 3.86 km of swimming, 180.2 km of cycling and 42.195 km of running on the Australian East Coast. On the 5th of May 2019, British triathlete Laura Siddall established her historic hat-trick win, when she crossed the finish line clocking 9:11:59 in the women's race. Australian Cameron Wurf wrote a new leaf in history books for setting the new course record clocking 8:06:17 in the men's race.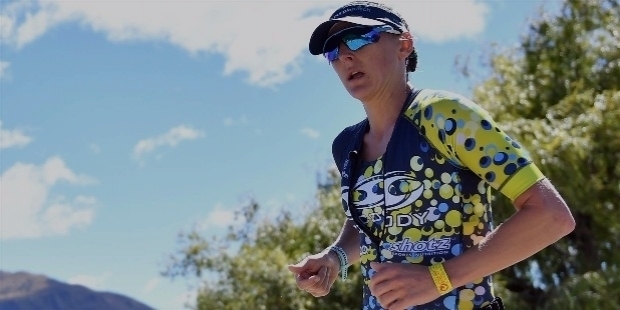 It was a spectacular race of dedicated training, grit and determination to overcome not only the competitive field, but also succeed to go down in the history books. Laura Siddall's win was outstanding in many ways. As the race commenced, Siddall was trailing 6:27 behind Swiss Caroline Steffen out of the swim. However, Laura Siddall overcame the deficit to claim her third consecutive IRONMAN Australia's Champion title clocking 9:11:59. Steffen was 5 minutes 30 seconds to claim the runners-up spot, followed by American Kelsey Withrow in third place clocking 9:19:12.
Caroline Steffen and Laura Siddall fought their demons tooth and nail throughout the intense and gruelling race. Steffen is a long-time IRONMAN star. It was interesting to see Kelsey Withrow lead the women's field with a 49:28 swim, followed by Steffen 4 second behind and Siddall trailing behind 6:27.
Withrow led the field in cycling till the 70 km mark, when Steffen overtook her. Steffen maintained her speed and was leading 4-minute ahead of Withrow and 6:20 ahead of Siddall. The race was brewing hot between the Swiss, American and the British. The experienced Siddall maintained her calm composure to gain her lost grounds in a calculated move. At 100 km mark, she surged past Withrow and gained few seconds off Steffen.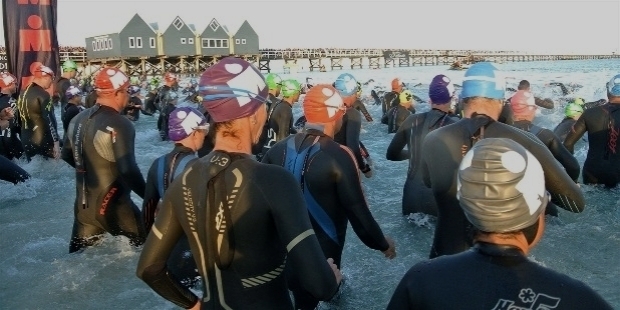 Steffen led the field by 3:50 by the 130 km mark and started to struggle. Siddall reduce Steffen' lead by 2 minutes 45 seconds and gained her lost grounds. By 145 km mark, it became evident that Steffen was struggling hard to maintain her lead. Siddall completed the 180.2 km stretch clocking the women's fastest ride of 4:58:57 well ahead of Steffen and Withrow.
Siddall not only erased her swim deficit, but also was leading the field now. With 2.5 km into the last leg of running, Siddall was 1-minute ahead of Steffen. She may have conceded her lead in cycling to Siddall, but Steffen was not giving up so easily. She recovered from her struggling phase to gain momentum and soon was running shoulder-to-shoulder with Siddall.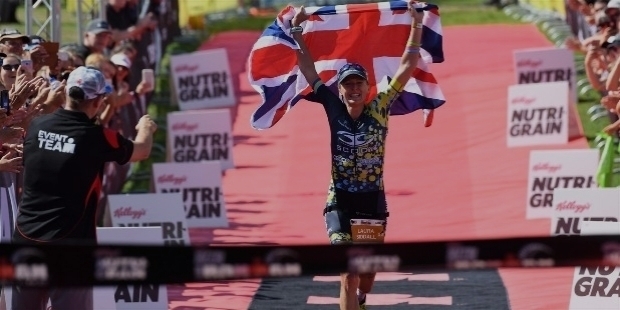 It was fascinating to see the battle of the duo. 21 minutes later, Siddall moved ahead of Steffen. By the 13 km mark, Siddall was 30 seconds of Steffen and 7:28 ahead of Withrow. She was gradually increasing her lead. It was Siddall's day and Steffen began to struggle once again. By the 33 km mark, Siddall lead Steffen by 3 minutes 38 seconds.
Siddall ran the women's second-fastest run split clocking 3:13:09 to win her third consecutive IRONMAN Australia title with a spectacular timing of 9:11:59. Steffen crossed the line second clocking 9:17:29, followed by Withrow in 9:19:12. Australian Melanie Burke and Jessica Mitchell clocked 9:26:55 and 10:07:59 respectively to take the fourth and fifth position.
Laura Siddall celebrated her win in emotional joy and exclaimed, "To win three times is just ridiculous and an amazing feeling! To see the names up on the board and the legends that have raced here and won before twice and three times and then know my name is up there is pretty special."
She revealed, "I managed to get a break on Steffen going up the hill at the end of the first lap. I never really looked back, although I was panicking a lot thinking she was going to come back at me. Kelsey was running well and I could see that it was just eyes forward and keep going. I felt pretty good on the third lap and thankfully brought it home.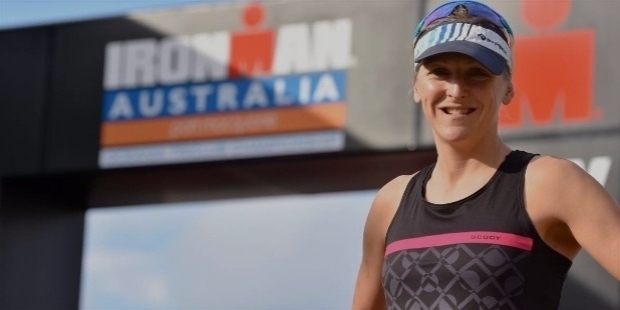 The support out there I was just blown away; running next to Caroline - she's local and we were both getting so much support. I hope to be back. So many people have come up from Sydney, who had known me from the very start as a rookie with my trainers on and my hybrid mountain bike back in Bondi, so in that respect it's really special!
Three times, I'm pretty stoked with that. Will I be back? I don't know. It gets harder and harder, doesn't it? I would love to be back, but we will see what happens!
The Journey of Success:
Laura Siddall was born in Nottimghamshire, UK on the 10th of September 1980. Father Bob Siddall works as a Mining Engineer. Mother Gill Siddall works as a teacher of Mathematics. Laura is the youngest among the four sisters. Little Laura attended school in Yorkshire.
Having been born in an academic family, Laura graduated with a Mechanical Engineering degree. Two of her elder sisters are also Engineers, like their father. She served the British Army as an Officer for a Gap Year. She later joined Shell in the UK. As destined, Laura moved to Sydney for a two year assignment. Way back in 2009, she decided to stay in Australia instead of returning back home.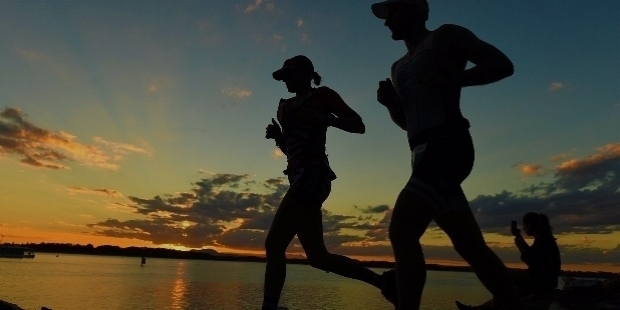 She had disclosed in her website, "I started Triathlon, a year after moving to Australia. I had signed up for the 90 km Sydney to Wollongong ride with some work colleagues. I bought a hybrid road/mountain bike the week prior. I loved it and a colleague suggested I try Triathlon. To be honest, I did not really know much about the sport, but I found a beginners' course run by Bondifit. Well, the rest is history!
Having raced as an 'Age Grouper' for the past few years and progressing from complete rookie to a four time World Champion (amateur), I took the leap in 2013 to step up into the Pro ranks and race against the big kids." In the year 2015, Laura relocated to San Francisco to live the dream of her life. She was now chasing the Pro Triathlete life.
Laura began spending her Southern Hemisphere summer in Christchurch, New Zealand and Northern Hemisphere training in Europe and North America chasing races. In 2016, I became the sixth fastest British woman of all time over the Iron distance, finishing fourth at Challenge Roth in 8:51:59. In 2017, I became the Ironman Australia Champion."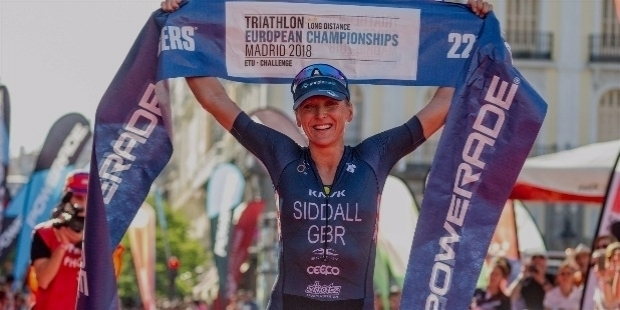 A gifted sportsperson, Laura participated in athletics, netball, hockey, swimming and tennis during her school days. In the University, she was active in 400m sprint and netball. She also represented her country in Netball and Athletics at the junior levels. Laura loves sports like her second skin. She had confessed, "I am a sports' junky. I love it! Watching, participating, supporting, coaching, whatever it is, I love it and cannot get enough. It is what I thrive on. It is what I am passionate about and it is what gives me a buzz in life. 'Don't Die Wondering' is what I live by."
In February 2017, Laura was the runners-up in the Challenge Wanaka for the third time in a row. In May 2017, she won her first IRONMAN Australia. In the year 2018, Laura Siddall defended her IRONMAN Australia title. On the 5th of May 2019, she completed her hat-trick at the annual event.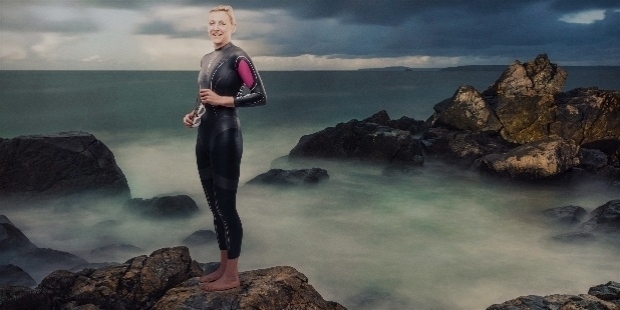 Laura Siddall is a three-time in a row Triathlon World Champion from 2011 to 2013. She is also the reigning European Champion on the long-distance triathlon. She holds the fifth position in the IRONMAN distance lists of British triathletes. She holds dual citizenship of Great Britain and Australia.
Want to Be Successful?
Learn Secrets from People Who Already Made It
Please enter valid Email