SIFAN HASSAN BREAKS 23-YEAR-OLD MILE WORLD RECORD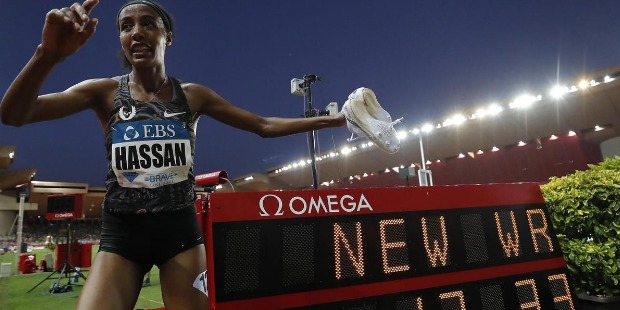 Breaking the mile World Record is considered to be one of the toughest records to break for its sheer pace, tactics and test of endurance at the highest caliber. Outstanding middle distance athletes have tried their hands over the amazing distance of a mile, ever since Britain's Roger Bannister broke the sub 4-minute barrier clocking 3:59.4 on the 6th of May 1954. In the women's field, British athlete Diane Leather was the first woman to break the sub 5-minute barrier on the 29th of May 1954.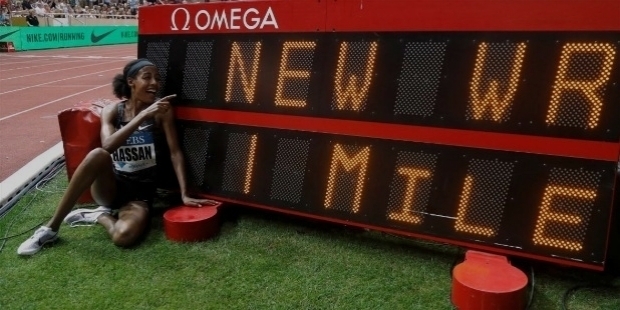 In the last 65 years, the mile World Records has been broken by exceptional athletes from all across the globe. The current men's mile World Record is held by Moroccan athlete Hicham El Guerrouj, who clocked 3:43.13 on the 7th of July 1999. It has been 20 years since then and no one has been able to run the mile faster than El Guerrouj. The two-decade long standing mile World Record speaks for its challenging magnitude to break it.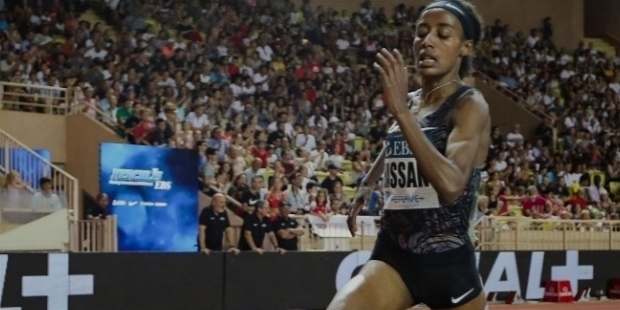 Sifan Hassan of Netherlands ran a superb race on the 12th of July 2019 at the Diamond League meeting in Monaco clocking 4:12.56 to break the 23-year long standing record held by Paula Ivan's 4:15.61. It was an extraordinary performance by Sifan Hassan, who exhilarated the whole stadium in jubilation to break the women's mile World Record. It was indeed an unbelievable run for Sifan Hassan!
She was screaming in delight while composing herself over breath of exhaustion. She exclaimed, "It was a beautiful last lap with the crowd supporting me. That made me extra happy!" It was indeed a great race right from the start. Legendary Coach Alberto Salazar enthused, "Obviously very excited! And, I am very happy about her performance. We knew she was in the best of shape. The pace was great and from there Sifan picked up really great.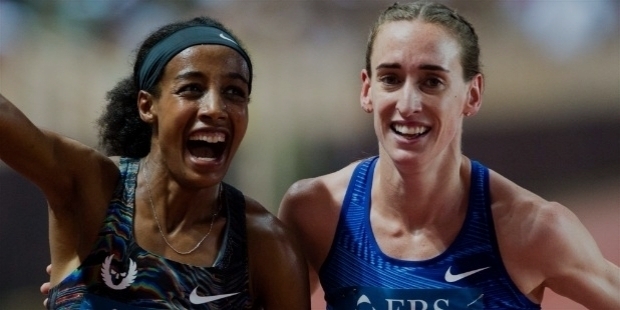 She is very fast. She is very strong. Things are picking up for her, so she might change her mind for win the double 5000m and the 10,000m in Doha. She trains very hard. She is very tough during the training workouts. She is strong mentally and physically. After the world record run, gave her a hug and said I am very proud of her."
23-Year-Old Women's Mile World Record Race:
Russian middle distance athlete Svetlana Aleksandrovna Masterkova is one of the legendary middle distance runners in the world. She was the second woman to win the two Olympics Gold medals in both the 800m and 1500m at the 1996 Summer Olympics. She equaled her compatriot Tatyana Vasilyevna Kazankina's two Olympics Gold medals' win in the same distances at the 1976 Montreal Olympics.
On the 14th of August 1996, Svetlana Masterkova broke the mile World Record with her brilliant run clocking 4:12.56 at the Weltklasse Grand Prix in Zürich. The previous record was held by Paula Ivan, who established the mile World Record clocking 4:15.61 in the year 1989. The World Record run will always be remembered for Svetlana's brilliance and well-judged race.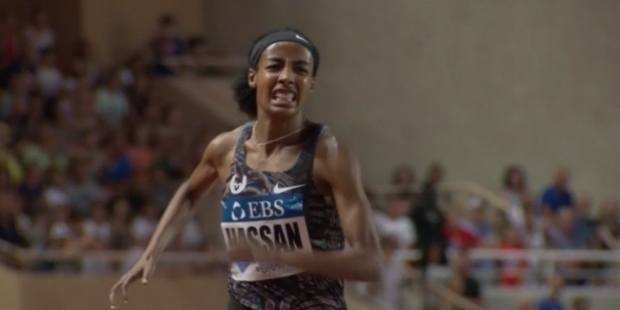 Svetlana Masterkova had briefed pacemaker Ludmilla Borisova before the race. Borisova led the race with great perfection with Svetlana placing right behind her. The two ran the first lap in 61.91s. The second lap was considerable slow as they crossed the 800m in 2:06.66. Borisova did a splendid job to give Svetlana the perfect pace for the World Record. At the backstretch of the third lap, Svetlana took the charge as her pacemaker dropped.
She covered the three laps in 3:12.61 and was well within Paula Ivan's World Record timing of 4:15.61. At the 1500m mark, Svetlana was at 3:56.76. Knowing the World Record was within her reach, Svetlana sprinted like a gazelle to break the previous record by three seconds to clock 4:12.56. Soon after the race Svetlana thanked her pacemaker Borisova with a warm hug to appreciate her significant contribution.
Svetlana Masterkova's Mile World Record has stood for more than two decades till Sifan Hassan arrived on the scene.
BREAKING THE MILE WORLD RECORD:
At the 2019 Diamond League meeting in Monaco, Sifan Hassan broke Svetlana Masterkova's previous Mile World Record clocking a superlative time of 4:12.33 in great style and panache. The Dutch middle distance athlete ran a magnificent race to break the field in the "Brave like Gabe" mile in honor of late middle-distance star Gabe Grunewald.
On the 12th of July 2019, Sifan Hassan was confident from the word go. Unlike her earlier strategy to run behind the pack, this time Sifan Hassan placed herself right behind the Ukrainian pacemaker Olha Lyakhova with Tsegay behind on her heels. The first lap was covered at a blistering pace of 64.26s. Lyakhova and Hassan crossed the 800m clocking 2:08.20.
Lyakhova stretched her limits till the 900m mark as Hassan gained her pace to lead the field. Ethiopian Gudaf Tsegay struggled to keep pace with Hassan's blistering acceleration in the third lap. As Hassan was gaining grounds, Tsegay struggled hard. With 500m to go, Hassan was on fire as she kicked hard to increase her lead. With 200m to go, Tsegay had lost the race for going too fast behind Hassan in the third lap.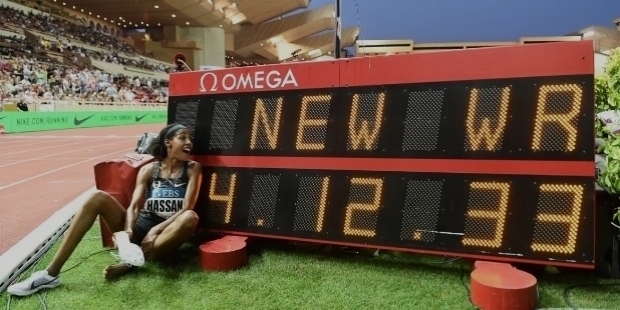 Sifan Hassan was literally running against the clock. With 100m to go, Tsegay was caught by the bunch as Hassan was inching towards the finishing line. She raised her hand in jubilation crossing the line in a spectacular time of 4:12.56. Ecstatic about her magnificent run, Sifan celebrated her triumph with the World Record in a child-like manner with great joy hugging Laura Weightman. Coach Alberto Salazar gave Hassan a peck on her cheek and said he was proud of her achievement.
After the race, Sifan Hassan exclaimed in joy, "I knew I could run fast, but the first 800 was a bit slow, so after that I wasn't thinking it would be a world record. When I crossed the line I was so surprised, when the officials told about breaking the World Record." It was amazing to see IAAF President Sebastian Coe and other distinguish IAAF officials giving Sifan Hassan a standing ovation from the special enclosure.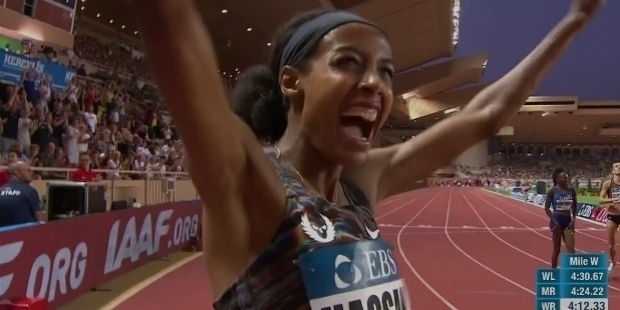 Sifan Hassan's Mile World Record run will be remembered for a very long time, because Britain's Laura Weightman clocked her Personal Best of 4:17.60 for the second spot followed by Gabriela Debues-Stafford to clock a new Canadian National Record of 4:17.87 for the third place. Tesgay finished fourth clocking her season best 4:18.31.
Rababe Arafi clocked 4:18.42 to establish Moroccan National Record finishing fifth in the race. Winnie Nanyondo clocked 4:18.65 for the seventh spot to break Uganda's National Record. The "Brave like Gabe" mile saw 12 finishers setting their personal best timings. American Rachel Schneider also clocked her personal best clocking 4:20.91 for the ninth spot.
EYEING FOR GREATER GLORY:
Ethiopian born Dutch athlete Sifan Hassan has sensationally shown great promise under Nike Oregon Project legendary Coach Alberto Salazar. They are eyeing for greater glory at the IAAF World Championships in September-October to be held in Doha. Coach Salazar is optimistic that Sifan Hassan is in superb form now and will perform extremely well at the World Championships.
Sifan Hassan has expressed her desire to go for the double over 1500m and 5000m in Doha. She enthused, "After you run the last 400 like that and set a World Record, it gives me so much confidence over 5,000 meters. It's amazing to run a World Record, the way I did. It makes me so happy!"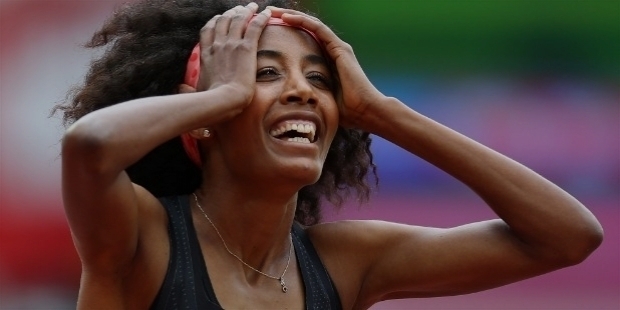 Sifan Hassan has shown great form this season with a world lead and National Record at the Prefontaine Classic winning the 3,000m clocking 8:18.49. It will be interesting to watch Hassan in Doha. In the current year, Hassan has won five races so far with the "Brave like Gabe" Mile World Record to her credit. The Athletic Association has ranked Sifan Hassan as No. 2 in the women's 10,000m, 1,500m and 5,000m.
On the 17th of February 2019, Sifan Hassan established World Record at the Herculis 5km Road Race in Monaco clocking an amazing 14:44. She broke pending women's-only race World Record of 15:48 and the pending mixed race standard of 14:48. It is an interesting coincidence that Britain's Laura Weightman finished second in 15:29 just like she did in the "Brave like Gabe" mile at the Monaco Diamond League meeting.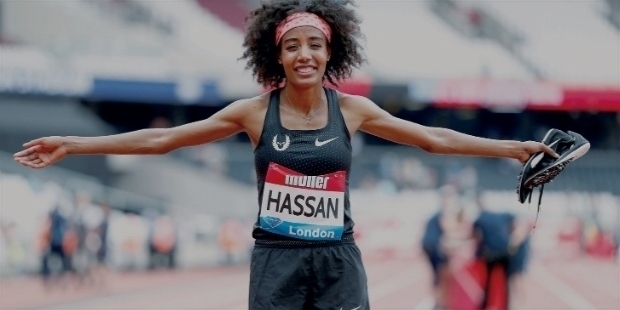 Sifan Hassan is eyeing next on the 5,000m World Record. She revealed, "The one World Record I would love would be the 5000m. I don't know where yet."
Legendary athletes are always eyeing for greater glory. Once they establish a World Record, they are already working for their next milestones. Athletes like Sifan Hassan arrive once in a lifetime. She is just 26-year-young and has many more years to achieve greatness in the world of athletics.
Want to Be Successful?
Learn Secrets from People Who Already Made It
Please enter valid Email