George Best Success Story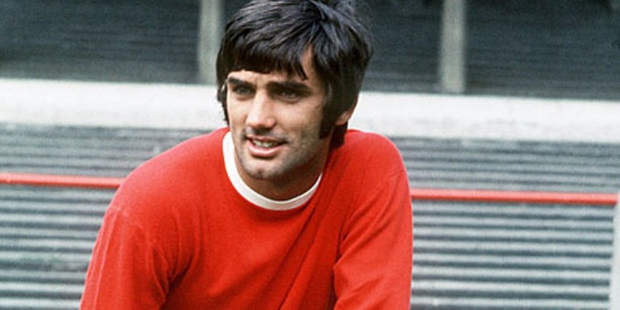 There are Great Football Players and then there are sensational football players. Late George Best, one of the greatest footballers of his time definitely falls under the latter category. He wasn't just incredibly great at the sport but was also a sensation off the field with humungous number of fans completely in love with the person that he is.
This Manchester United and Northern Ireland footballer has a host of records that he created in the sport. He was known for being one of the swiftest and the most talented dribblers ever, leading his team to victory innumerable times. Bobby Charlton, Dennis Law and George Best were together called 'the holy trinity' of the ManU team.
Childhood
Born in Northern Ireland, George grew up with four siblings and had a pretty normal life. Right from the time as a kid, he was a great footballer. ManU's scout Bishop noticed him while playing at the age of fifteen. Bishop was so astounded by the young footballer with an exceptional talent that he telegrammed to the manager of the team with the famous words, "I have found you a genius".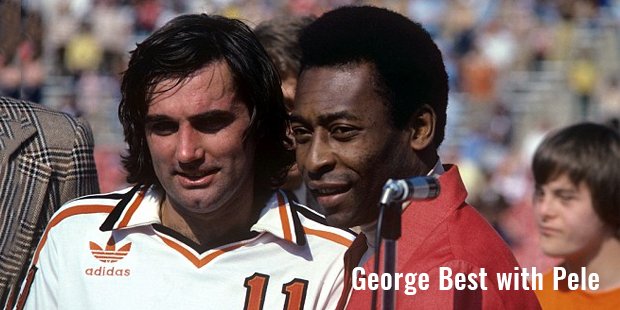 George Best with Pele
Career
A couple of years after training with the team, Best played his first ever match. Soon, he was one of the 'Busby Babes' of ManU and was an important part of the team.He became the catalyst who led his team to great victories such as the first division championship and the European cup. George also played for the Northern Ireland team after he started playing international football at the age of 17. Although he didn't play for the team quite as much as he did for ManU, every time he took to the field, he brought an electricity into the team and the game. Out of the record 179 goals of his career, only 9 were for Northern Ireland.
"Love is about mutual respect, apart from attraction." - George Best
Apart from all the expertise that George showed on the screen, he had an appealing charm to him. People literally worshipped him. Girls adored him and guys wanted to be like him. For a 'modest' lad from a small town, the popularity was overwhelming. That perhaps, is what led him to become a very extensive alcoholic and a womanizer later in his life. This led to liver complications and the eventual fatal outcome.
For all those people who look at football as more than just a sport, George Best will always hold a special place in their heart.
Awards
2008

European Hall of Fame of the year
2007

FWA Tribute
2006

PFA Merit
2003

UEFA Jubilee
2002

BBC Sports Personality of the Year Lifetime Achievement
1968

Ballon d'Or
Full Name :

George Best
Zodiac Sign :
Birth Place :

Belfast
Northern Ireland
Education :

Grosvenor Grammar School Belfast Northern Ireland
Occupation :
Industry :
Want to Be Successful?
Learn Secrets from People Who Already Made It
Please enter valid Email