Emma McKeon SuccessStory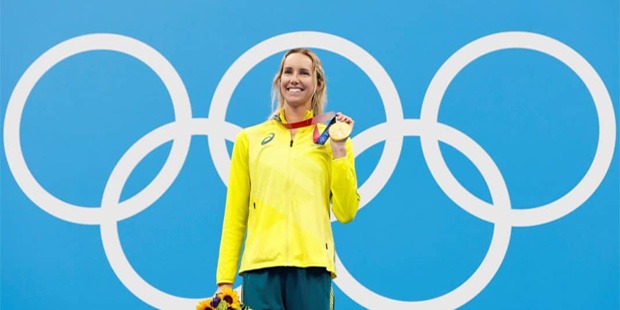 Now with 11 Olympic medals, Australian swimmer Emma McKeon has cemented her place as one of the all-time greats. She hasn't only overtaken fellow swimmer Ian Thorpe as the Australian with the most Olympic medals but also ties former Soviet Union's Mariya Gorokhovskaya's record of most medals won by any woman at any single Olympic Games.
Childhood and Education
Emma McKeon was born in Wollongong in the state of New South Wales, Australia on May 24, 1994. She comes from a family of swimmers with her father Ron and brother David McKeon previously competing at multiple Olympic Games. David also competed in the 15th FINA World Championships and won a gold in the 2014 Commonwealth Games.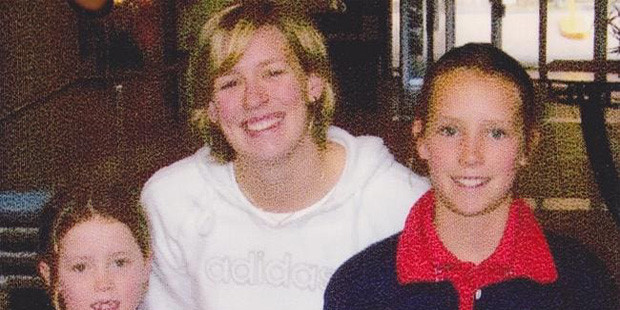 McKeon graduated from The Illawarra Grammar School in 2012 and later attended Griffith University in South East Queensland. She graduated in 2016 with a degree in public health and health promotion with a major in nutrition.
Early Career
Coming from a family of swimmers, it wasn't surprising for McKeon to eventually forge herself a career in the sport as well. She began competing at a young age and joined international competitions by the time she reached her teens.
McKeon won multiple medals during the 2010 Summer Youth Olympics in Singapore, particularly a gold in the 4x100m medley relay and silver medals in the 100m freestyle and mixed 4×100m freestyle relay. In 2013, she joined the 15th FINA Championships in Barcelona, Spain together with her brother, securing a silver in the 4x100m freestyle relay. Two years later in the 16th FINA Championships in Kazan, Russia, she won a gold in the 4×100m freestyle relay and a bronze medal in the 4×100m medley relay.
2016 Rio Olympics
After missing out on the 2012 London Games, then 22-year-old McKeon made her Olympic debut in Rio. She was joined by her brother David, and the two become the first brother-sister pair to swim in the Olympics since John and Ilsa Konrads in 1960.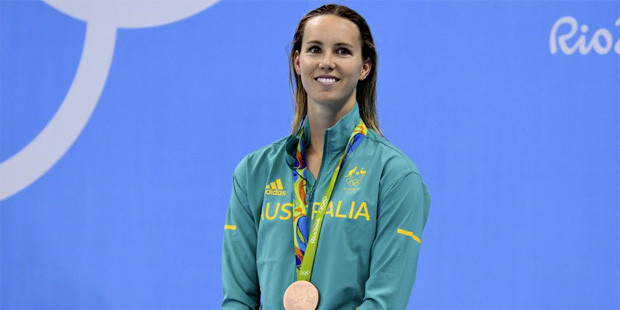 McKeon won her first-ever Olympic gold in the 4×100m freestyle relay, also setting a world record time of 3:30.65. She also secured two silvers in the 4×200m freestyle and 4×100m medley relay and a bronze in the 200m freestyle. She finished her Olympic debut with an impressive five medals in the six events she participated in.
2017 World Championships
A year removed from the 2016 Rio Games, momentum continued to build for McKeon in the 2017 FINA World Championships. She entered as one of the favorites in the biennial competition held in Budapest, Hungary, eventually winning four silvers and a bronze.
She shared the silver medal with Katie Ledecky in the 200m freestyle, falling just short behind Olympic and World medalist Federica Pellegrini. She also secured a silver in the 4×100m freestyle relay with Bronte Campbell, Brittany Elmslie and Shayna Jack, and another silver in the 4×100m mixed medley with Campbell, Mitch Larkin, and Daniel Cave. Campbell and Elmslie had previously participated in the 2012 and 2016 Olympic Games with Elmslie winning a gold in both Olympics.
2020 Tokyo Olympics
Postponed for exactly a year due to the Coronavirus pandemic, the Tokyo Olympics in Japan finally pushed through on July 2021. Over 40 sports were played, including swimming which is usually one of the most anticipated events in the Summer Games.
With Japan placed in a state of emergency to limit the spread of COVID-19, Olympic organizers also imposed strict health protocols for athletes, staff, and media personnel. Participants were barred from leaving the Olympic village while spectators were not allowed to watch the games in the stadiums. All swimming events were held inside the Tokyo Aquatics Centre, a newly constructed stadium inside Tatsumi-no-Mori Seaside Park.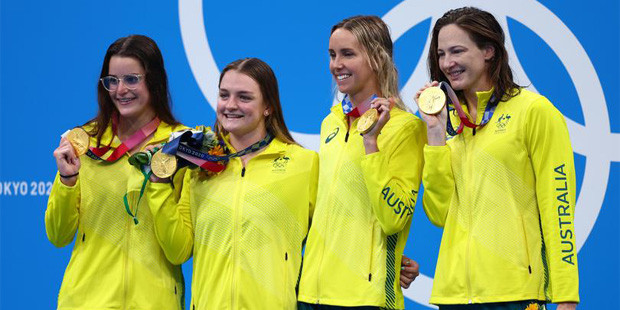 Despite the 2020 Olympics being delayed, McKeon was in top form as well as the other swimmers in Team Australia. She immediately secured her first gold medal in the competition, swimming in the third leg of the 4×100m freestyle relay and setting a world record time of 3:29.69.
McKeon's medal haul grew larger with each event, winning bronze medals in the 100m butterfly, 4×200m freestyle relay, and mixed 4×100m medley relay. With her finish in the 100m butterfly, she set a new Australian record of 55.72.
McKeon secured three more golds in the 100m freestyle, 50m freestyle, and 4x100m medley relay, ending her Olympic medal haul with seven. She also broke the Olympic record for both events: 51.96 in the 100m freestyle (also the second fastest in history) and 23.81 in the 50m freestyle. Bronte together with her sister Cate Campbell also earned their first Olympic gold after competing the 4x100m medley relay with McKeon.
With her four golds and three bronze, McKeon exits Tokyo as one of the most accomplished athletes in Olympic history. She breaks the record for most medals won by a female swimmer and also ties the record for most medals won by a female at a single Olympic Games (a record previously held by gymnast Mariya Gorokhovskaya for nearly 70 years).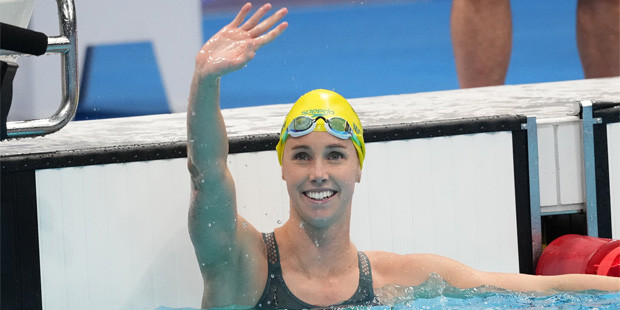 McKeon also overtakes Ian Thorpe in the overall Australian Olympic medal tally (11) and joins Michael Phelps, Mark Spitz, and Matt Biondi as the only swimmers with seven or more Olympic medals. "It's an honour to do this and I know I've worked hard for it", said McKeon after her historic Olympic performance. "I came here for gold, that's what we worked on and to finish now and I've got, what, four of them, I can't believe it", she added.
In Closing
Olympic records are meant to be broken. Now it's Emma McKeon turn to smash decade-long records, also cementing her place as one of the greatest swimmers ever. But it appears that she still has more left to give especially with the 2024 Paris Olympics approaching in less than three years.
Full Name :

Emma McKeon
Born :

24th-May -1994
Zodiac Sign :
Birth Place :

Wollongong
New South Wales
Education :

Griffith University
Occupation :
Industry :
Networth :

$1 Million
Want to Be Successful?
Learn Secrets from People Who Already Made It
Please enter valid Email