Zara SuccessStory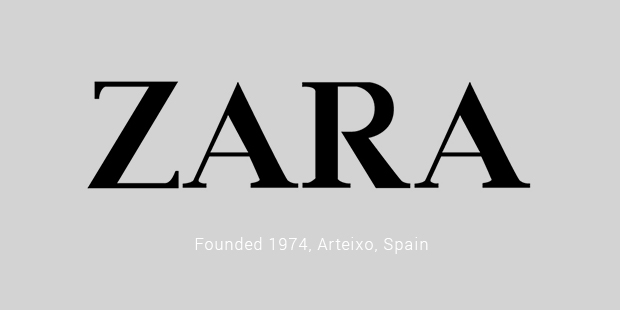 What is Zara?
Zara is a Spanish clothes and accessories brand, it is the flagship brand of the Inditex group. Few clothing brands keep up with the latest fashion, are of high quality and yet, affordable. It is probably the amalgamation of all these qualities that made Zara, the Spanish clothing brand become the go-to fashion brand for all.
It is no surprise that Zara, which started off as a small store in Spain is now the world's largest retailer and its founder, Amancio Ortega, the 4th richest man in the world.
History and Founders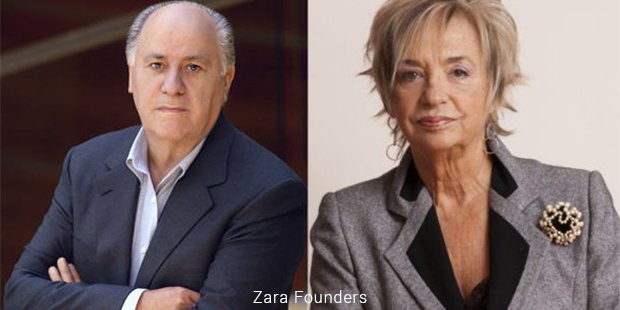 It all began when Ortega established a dress-making factory, Inditex, in the year 1963.Ten years later, he started off a small store that was named as Zorba in La Coruna, Spain with a budget of a meagre 30 Euros. He then changed the name as Zara with no particular intention. And that's how the world's favourite fashion brand of today was born. Zara slowly expanded its empire from the town in Spain to the rest of the country and then later to Portugal. By the 1990's the store had expanded into the United States, France and most of the Europe. Today, Zara has close to 6500 stores across 88 countries around the world.
About Zara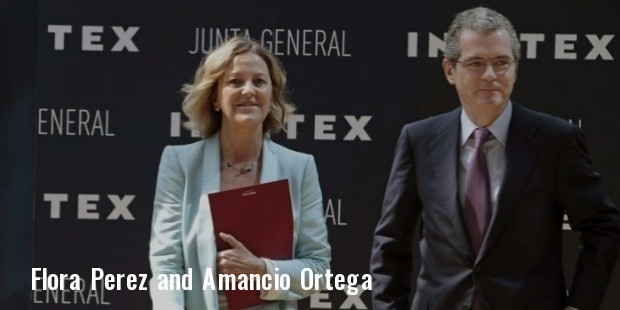 The secret to Zara's success largely was because of the way it kept up with street fashion with the changing times. The brand takes a look at how fashion is changing every day. It makes new designs and puts them into stores in a week or two. Most other fashion brands would take a whole six months to get their new designs into the market.
Success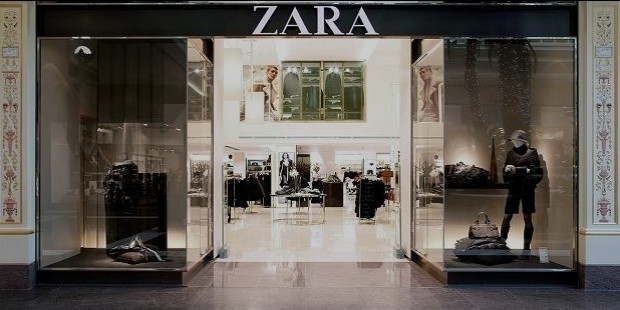 That's where Zara beat the rest of them and became the favourite brand among people who liked to keep up with the fashion. Ortega was famous for his view on clothes as a perishable commodity; that people would love to use them and throw them away, just like yogurt or bread. It is often cited that he produces 'fresh baked clothes' that survive the changing street fashion trends for not more than a month or two. You go to the store a week too late and all the clothes would be changed.
Head Quarters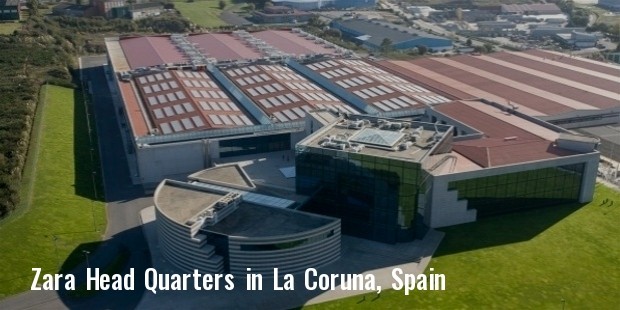 Zara is also known to be one of the most eco-friendly companies. It uses solar panels and wind turbines in the headquarters in La Coruna. Zara is also known to be one of the few clothing brands that produces 100 % toxic-free clothing, but not until after the uproar that was caused on how it was using the cancer-inducing azo dyes in its clothing.
Profile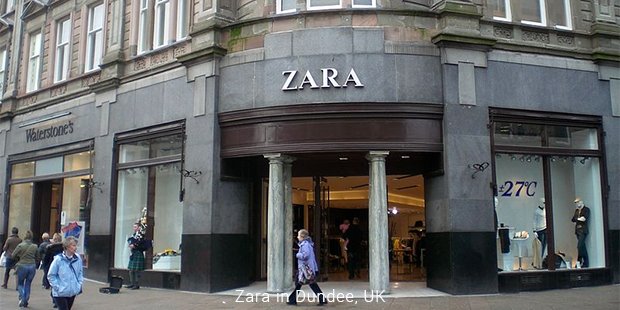 There's one thing about Zara that is surprising. The name has poor marketing for all the success it continues to bask in. The brand does not advertise itself in any form at all. Amancio had never spoken to the media nor has in any way advertised Zara. Zara needed no advertisement to become such a widely loved brand. Talk about quality doing all the work!
Locations of Stores
Zara has stores in over 88 countries, with just over 6500 outlets. Zara has flagship stores on Fifth Avenue in New York, Oxford Street in London, Calle Serrano in Madrid, Via del Corso in Rome, Champs-Élysées in Paris, Nevsky Prospect in Saint Petersburg, GUM in Vladivostok, Shibuya and Ginza districts in Tokyo, Myeongdong in Seoul, amongst many others.
Zara also sells online through their own website.
Products
Zara sells both Men's and women's clothes. They also sell shoes, cosmetics and accessories. Recently they started with children's clothes as well.
Full Name :

Zara
Founded :

1974
Founder :
CEO :

Oscar Perez Marcote
Industry :
Sector :
Country :

Spain
Website :
Want to Be Successful?
Learn Secrets from People Who Already Made It
Please enter valid Email