Get Work Done Faster with Template.net!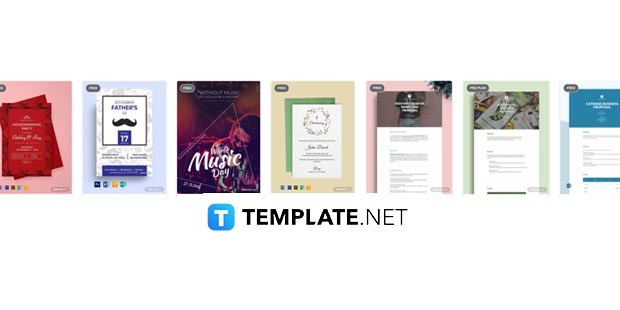 Time is always the enemy. This is especially true when you're tasked with creating something from scratch and you have no idea where to start. To save you precious time which you can use to do much more important tasks, Template.net offers thousands of free templates that you can easily download and use for your specific project.
Ready-Made Templates for Business and Personal Use
Template.net is essentially a platform where templates across different professions and functions are made available for free. Users are also given an option to subscribe to a PRO or PRO PLUS plan wherein thousands more templates can be accessed for a monthly subscription fee.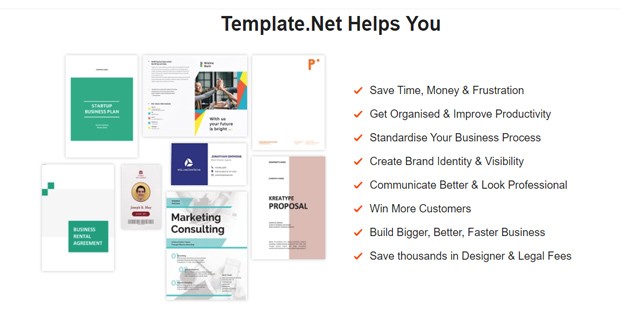 If you are tasked by your professor to create an online academic certificate or assigned by your manager to send a proposal letter to a client, you can easily get the job done with the help of Template.net. Once you access the site, you will be presented with a library of templates that you can easily download and edit on your device.
Certificates and proposal letters aren't the only ones available, as customizable templates for banners, brochures, catalogs, coupons, book covers, calendars, datasheets, and business cards can all be easily downloaded. Not only that, if you're planning to create highly-detailed business and legal documents (e.g. contracts, agreements, business plans, privacy policy documents, etc.), Template.net has these templates as well.
Aside from being customizable, templates come in all possible formats (DOC, XLS, PUB, PDF, PSD, AI, Google Workplace and iWork suites, etc.) and can be shared as well as printed if you are opting to produce a physical copy.
For businesses, Template.net tremendously improves documentation and policy-making procedures through the easy creation of charts, data flows, sales presentations, and legally-compliant business documents. It also an effective tool for creating, launching, and sharing promotional designs across different types of physical and online advertising platforms.
The Top Choice for Organizations Around the World
Whether it's a small business or a company listed in the Forbes 500, Template.net has gained a reputation for assisting organizations in every corner of the globe. According to its website, Template.net has served over 10 million users, including several Fortune 500 companies such as Comcast, Pfizer, FedEx, AT&T, Telstra, and Bank of America. Other notable clients include the University of Arizona, American logistics company Ryder, British media conglomerate Sky, and Japanese technology company Hitachi.
There are three reasons why Template.net has become the preferred choice for organizations around the world: convenience, aesthetics, and affordability. Even for free templates, users are able to download multiple formats for a single template. This eliminates the need for users to convert templates which can be complicated especially if they want to create projects using a specific format.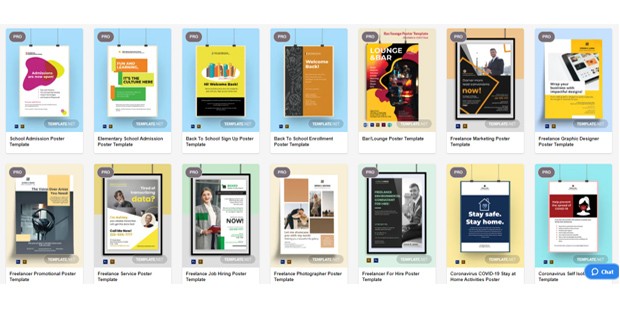 Also, what makes companies come back to Template.net is the quality of templates that are put out on a weekly basis. All the templates are being developed by highly skilled graphic designers, most of which have prior experience when it comes to designing different forms of visual content. The designers are aided by a team of marketers and writers whose main role is to build strong and lasting customer relationships. Template.net also has a highly-efficient customer support system that addresses clients' needs 24 days hours a day, seven days a week.
Notwithstanding Fortune 500 companies, Template.net has received raving reviews from small business owners, freelancers, and entrepreneurs, among many clients. A customer named Simon wrote in a Facebook review that Template.net has helped his company eradicate issues when it comes to branding. Printshop owner Davis and HR Manager Lauren also share the same sentiments for their reviews, highlighting the convenience in using the templates as well as being able to download them with a few clicks.
A Thousand More Options With Pro Plus!
Speaking of affordability, Template.net offers two professional plans that give users access to a number of features, including unlimited template downloads and third-party usage. These plans are the Template.net PRO and the Templat.net PRO PLUS.
Although PRO is much cheaper ($16/month or $96/year) compared to PRO PLUS ($33/month or $192/year), users will be able to get more value out of their money when choosing the latter. When availing of the PRO PLUS plan, users are given access to thousands of templates that are only available in PRO and PRO PLUS. Download caps and third-party usage are also removed in the said plan. For users who prefer Template.net PRO, they can also enjoy access to unlimited PRO templates.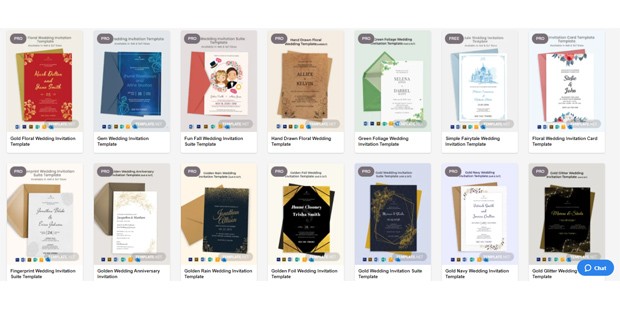 At the end of the day, you don't only save time but you also get the create something that you can get you recognition from your peers and even your loved ones. Why create something from scratch where everything can easily be downloaded from Template.net.
Want to Be Successful?
Learn Secrets from People Who Already Made It
Please enter valid Email