10 Successful Project started with Kickstarter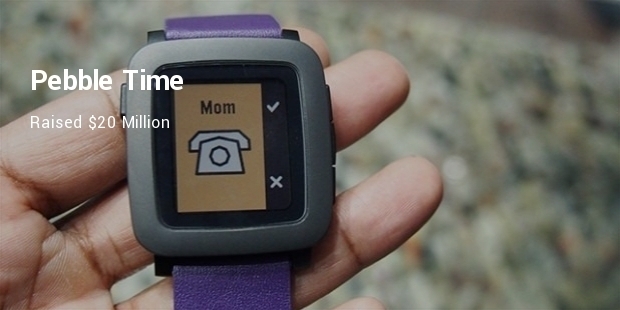 Kickstarter is known for being the leader in public-benefit venture industry. It has created a large number of creative projects into successful realities since its inception in 2009 by Perry Chen, Charles Adler and Yancey Strickler.
This company has aimed to bring to life various creative projects that fall into any of its 13 categories and 36 sub-categories through arranging a connection between potential angel investors and creative project-makers to bypass the tedious conventional investment process through venture funding by finance companies.
Let us take a look at the 10 most successful projects started with Kickstarter:
1. Pebble Time – Raised $20 M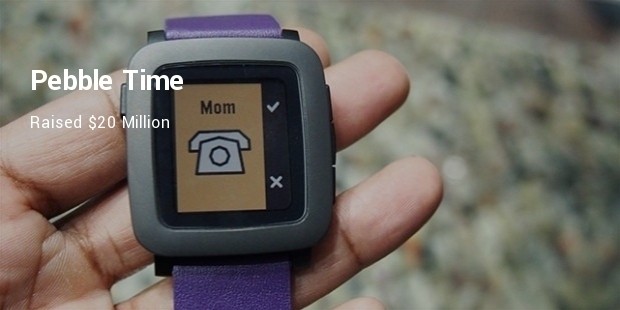 This smart-watch company got its launch in 2012 thanks to Kickstarter's innovative investment venture model. This Palo Alto, California-based company raised around 4,000% more than the planned goal of initial investment. This is one of the venture company's biggest as well as the fastest fund-raising campaign in history.
2. Coolest Cooler – Raised $13.2 M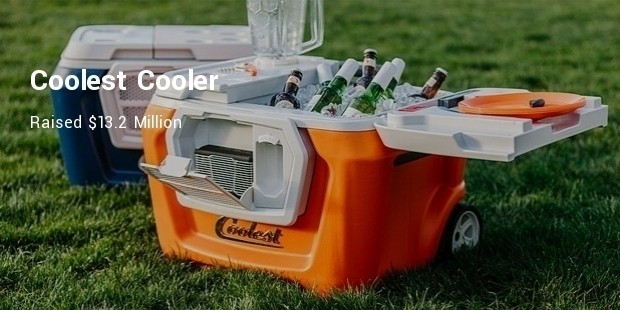 Inventor Ryan Grepper's second attempt at entrepreneurship got a big boost when Kickstarter managed to raise around $13.28 million from more than 6,000 backers. This innovative portable cooler is unique with features such as a USB port, waterproof speakers, bottle opener as well as storage space for plates and utensils.
3. Pebble Technology – Raised $10.26 M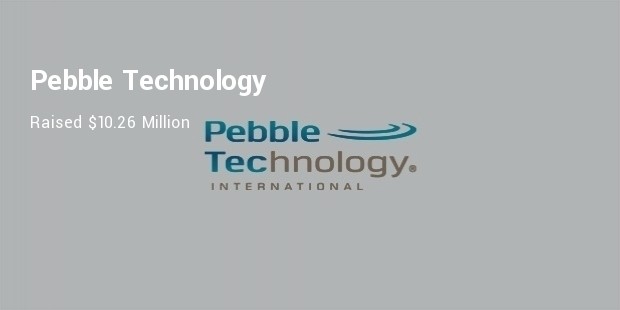 Entering into the already heavily-competitive smart-watch market, did not hinder Pebble Technology's initial venture. With the backing of more than 85,000 investors, the launch investment for Pebble Technology crossed the $10 million-mark easily in May 2012. The company is known for making some of the most innovative and stylish smart-watches today.
4. The World's Best Travel Jacket – Raised $9.19 M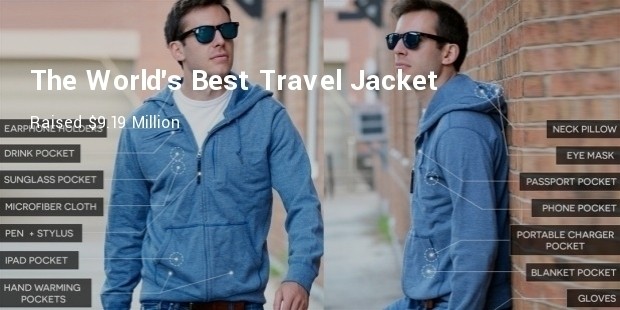 This innovative travel jacket, designed by the husband-wife team of Yoganshi Shah and Hiral Sanghavi, is an ideal travel jacket. The husband-wife duo designed and made the unique BauBax Jacket which has over 15 features (such as an eye mask, neck pillow, gloves, blanket, etc) and comes in 4 styles for both, men and women. Kickstarter helped raise around $9.19 million from more than 44,000 investors.
5. Exploding Kittens – Raised $8.78 M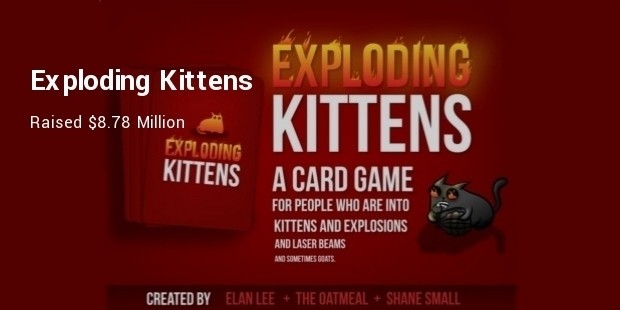 This innovative and fun card game, called as 'Exploding Kittens', and is created by game designers Shane Small and Elan Lee from Xbox and cartoonist Matthew Inman, from popular The Oatmeal web-comic fame. This Russian-Roulettesque card game was backed with an initial investment exceeding $8 million from more than 200,000 investors.
6. Ouya – Raised $8.59 M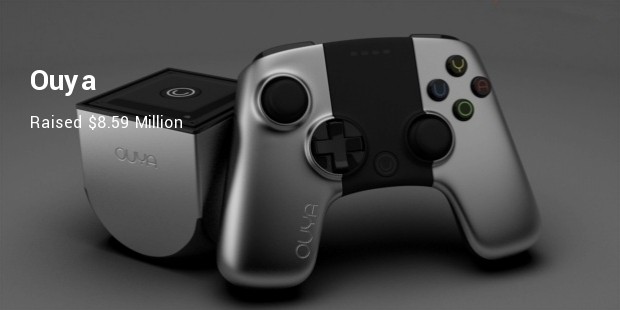 This Andriod-based video game console maker was established with the aim to improve the games as well as making the video game accessories cheaper and more accessible to a large number of gamers. Started in 2012, this company raised an astonishing $8.59 million, exceeding its initial investment goal with a margin of more than 900%.
7. Shenmue 3 – Raised $6.33 M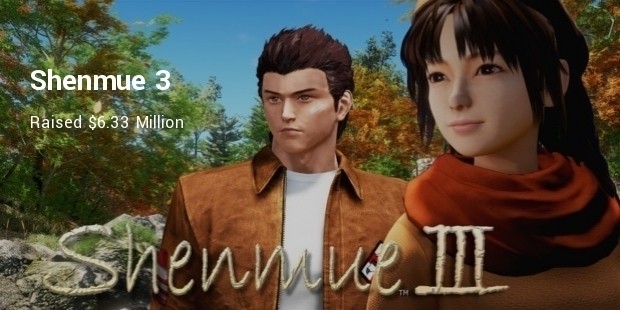 This highly-anticipated installment from the creator of various Sega games, Yu Suzuki, follows the adventures of Ryo Hazuki across Asia to avenge his father's death. This was one of the first 'open world' games that allowed the player to move almost anywhere in the game.
8. PonoMusic – Raised $6.22 M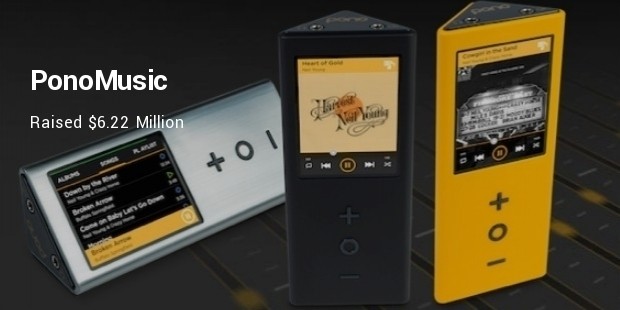 Started by legendary musician Neil Young in 2012, PonoMusic is a digital music service that aims to provide the best sound quality and also has a connected app along with a digital music store. The music-player raised more than $6 million from around 18,000 investors.
9. Mystery Science Theater 3000 – Raised $5.76 M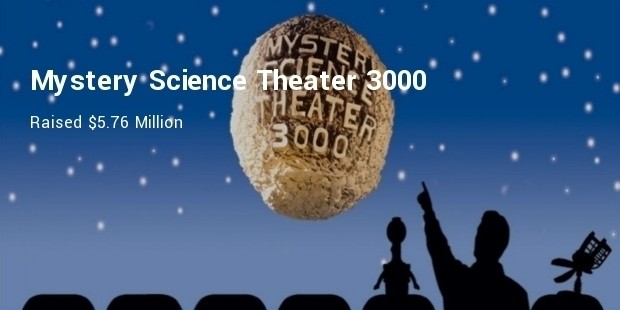 Also known as MST3K, this TV show was created by writer/comedian Joel Hodgson in 1988. This rebooted version comprises of 14 new episodes. The show raised more than $5 million from around 48,000 investors across the globe.
10. The Veronica Mars Movie Project – Raised $5.7 M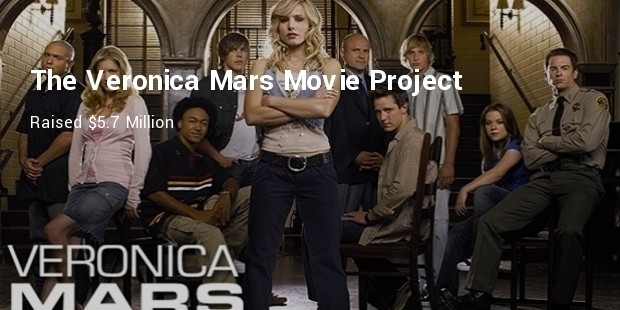 The famous Veronica Mars TV show about the teenage private investigator from California went on to be made into a film in March of 2014 when thousands of investors raised more than $5.7 million, before achieving the initial goal of $200,000 in only 10 hours.
Kickstarter has truly become a leader in public investment venture with many more such successful companies being credited to its innovative and unique capital-raising techniques.
Want to Be Successful?
Learn Secrets from People Who Already Made It
Please enter valid Email