Death of Indian Icons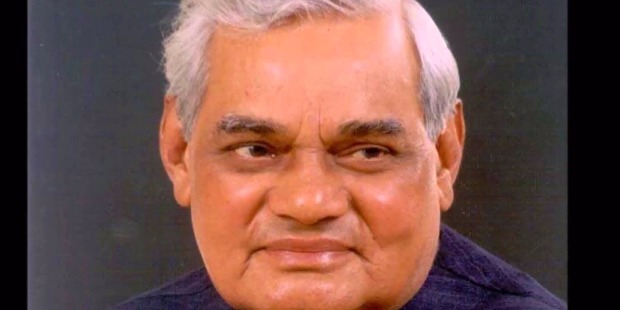 Death is the ultimate success in humans' life! All the successes and failures come to the ultimate end, as iconic figures are lost in oblivion forever. All the good things are splashed in the media about the demise of iconic figures. Ironical as it may seem, these iconic figures were the same people, who have been criticized and disliked for their failures when they were alive.
Death does not leave any human being to live forever. India lost iconic figures as the month of August 2018 commenced. On the 7th of August 2018, Tamil Nadu's legendary politician M Karunanidhi breathed his last, because of 'Multiple Organ Dysfunction Syndrome'. On the 13th of August 2018, CPI (M) iconic politician Somnath Chatterjee also died because of 'Multiple Organ Dysfunction Syndrome' in Kolkata, West Bengal.
On the 16th of August 2018, BJP's iconic and highly respected political leader and former Prime Minister of India Atal Bihari Vajpayee left for sojourn due to prolonged illness in New Delhi. Just a day before, on India's 72nd Independence Day – 15th August 2018, legendary Cricket Captain of India, Ajit Wadekar left the cricketing world forever after prolonged illness.
Success of death is 100% in humans' life. No one can escape or overcome this natural phenomenon. We take a look at these four iconic Indian figures' life and their achievements during their lifetime.
M KARUNANIDHI: 3rd June 1924 – 7th August 2018
Renowned and highly respected M Karunanidhi was a multifaceted iconic figure of Tamil Nadu. He was hailed in high esteem in the political arena for his charismatic leadership as the DMK – Dravida Munnetra Kazhagam President and Tamil Nadu's former Chief Minister.
Karunanidhi was born on the 3rd of June 1924 in Thirukkuvalai village, Nagapattinam district of Madras Presidency. He was named Dakshinamurthy by his parents Ayyathurai Muthuvelu and Anjugam after a form of Shiva, as a teacher. Dakshinamurthy was the youngest in the family. Periyanayagam and Shanmugasundarathammal were his elder sisters.
Influenced by Dravidian and rationalist movements against using Brahmanical and gods' names, he changed his name to Karunanidhi. His iconic status in the history of the Southern State of Tamil Nadu can never be matched by anyone. Karunanidhi was an ideologue, politician, writer, social reformer, scholar, orator and an administrator, all rolled into one.
Karunanidhi achieved success as a screenplay writer, in his early twenties, in the Tamil film industry. Within a decade, he made his foray in politics by entering Tamil Nadu's Legislative Assembly. In between 1969 to 2011, Karunanidhi was elected as the Chief Minister of Tamil Nadu over five terms. He was also elected as the President of DMK for ten times during his long political career.
Karunanidhi has also contributed immensely to Tamil Literature. He has written stories, plays, novels, and a multiple-volume memoir. Tamilians revered him as 'Kalaignar'.
The 28-year-old Karunanidhi was mentored by none other the first Chief Minister of Tamil Nadu C. N. Annadurai. He proved his mastery over political communication with his writing with 'Ilamai Bali' – Sacrifice of the Youth for 'Dravida Nadu', which was run by his mentor. His 'Parasakthi' was a breakthrough.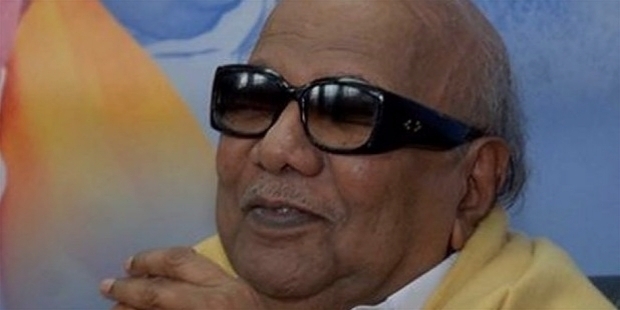 Annadurai asked Karunanidhi to finish his studies before getting involved in party work, because of his young age. However, as a dedicated party worker, Karunanidhi never gave up his passion and loyalty for his party. As the political leader in power, Karunanidhi brought lasting changes to the socio-economic and cultural affairs of the State.
Karunanidhi breathed his last at 6.10 pm on the 7th of August 2018 at Kauvery Hospital, in Chennai after prolonged illness. He had been in poor health since October 2016. He made his last political public appearance on the 3rd of June 2018, his 94th birthday celebration.
SOMNATH CHATTERJEE: 25th July 1929 – 13th August 2018
Somnath Chatterjee was born on the 25th of July 1929 in Tezpur, Assam. Father Nirma Chandra Chatterjee was a prominent lawyer, intellectual, Hindu revivalist and a nationalist, around the time of India's independence. Mother Binapani Debi was a housewife.
Somnath's father was one of the founders and one-time President of the Akhil Bharatiya Hindu Mahasabha. Prime Minister Jawaharlal Nehru had banned CPI – Communist Party of India in 1948, soon after India's Independence. CPI party leaders were arrested. During this time, Somnath's father Nirmal Chandra Chatterjee established the All India Civil Liberties Union. He came to Jyoti Basu during this period.
Young Somnath attended Mitra Institution School, Presidency College and later graduated from the University of Calcutta in Calcutta. Somnath also attended Jesus College, Cambridge and graduating with a B.A. in 1952 and a M.A. in 1957, both in law. In the year 2007, he was awarded an honorary fellowship by the College.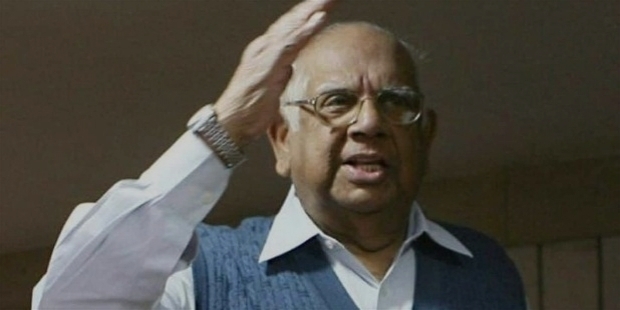 Before joining active politics, Somnath was called to the bar from the Middle Temple in London. He took up legal practice as an advocate at the Calcutta High Court.
Somnath Chatterjee became a Member of the Lok Sabha in 1971, when he was elected first time as an independent candidate, after his father's demise. He was supported by CPI (M). From 1973 to 2008, Somnath Chatterjee was a member of CPI (M) – Communist Party of India (Marxist).
In Somnath Chatterjee's long career, he was re-elected nine times. In 1984, he lost once to Mamata Banerjee in the Jadavpur Lok Sabha constituency. He was the Party Leader of CPI (M) in the Lok Sabha from 1989 to 2004. After the 2004 election, Somnath Chatterjee was appointed as the pro tem speaker.
On the 4th of June 2004, he was unanimously elected as the Speaker of the 14th Lok Sabha. He was the second pro tem Speaker to achieve this feat, after Ganesh Vasudev Malvankar.
For 35 long years, Somnath Chatterjee served the CPI (M). However, his loyalty and conscience were stronger than party's ideologies. In mid-2008, when CPI (M) withdrew its support from United Progressive Alliance-led government, he stood his partisan position as Speaker of the Lok Sabha during confidence vote. Somnath Chatterjee was expelled from his party for his secular standing. On the 23rd of July 2008, the CPI (M) expelled him from the party for violation of party discipline.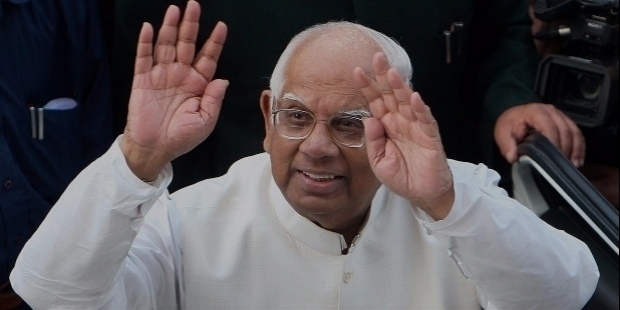 The expulsion was one of the saddest days of his life. In August 2008, Somnath Chatterjee announced his retirement from active politics at the time of 2009 election.
Since the past three years, Somnath Chatterjee had been battling his asthma and diabetes. He became a broken man when he lost his daughter Anuradha in late 2017. In June 2018, his condition deteriorated after a stroke. He breathed his last on the 13th of August 2018.
AJIT WADEKAR: 1st April 1941 – 15th August 2018
Ajit Laxman Wadekar was born on the 1st of April 1941 in Bombay, Maharashtra. Passionate about cricket, young Ajit pursued the game with great interest, in spite of his father's wish to become an engineer in life. Little did his father know, one day his son would lead the Indian cricket team and achieve great success.
At a young age of 17, in 1958–59 Ajit Wadekar made his first-class debut for Bombay. In 1966, he made his international debut against the mighty West Indies at the Brabourne Stadium, in Bombay. His performance led a regular place in Indian team. From 1966 to 1974, Ajit Wadekar represented the Indian cricket team in 37 Test matched. He batted at number three leading from the front. He was considered to be one of the finest slip fielders.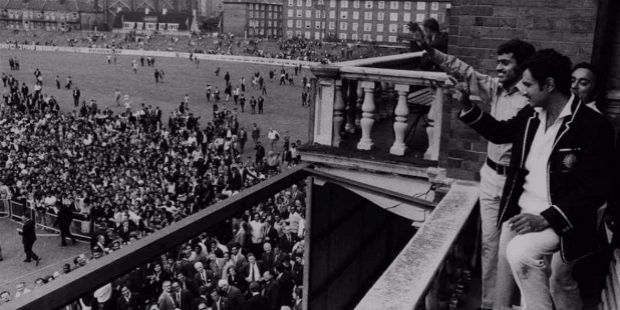 In 1971, Wadekar was appointed the Captain of Indian Cricket team. Under his splendid captaincy, wicketkeeper Farokh Engineer, Gundappa Vishwanath, Sunil Gavaskar, and spin genius Bishen Singh Bedi, B. S. Chandrashekhar, Erapalli Prasanna and Venkatraghavan became the cynosure of Indian cricketing side. Ajit Wadekar was the first Indian Captain, who led the team to achieve overseas wins against the best side of West Indies and England in the 1971 hour. His superb balanced team defeated England in the 1972–73 series.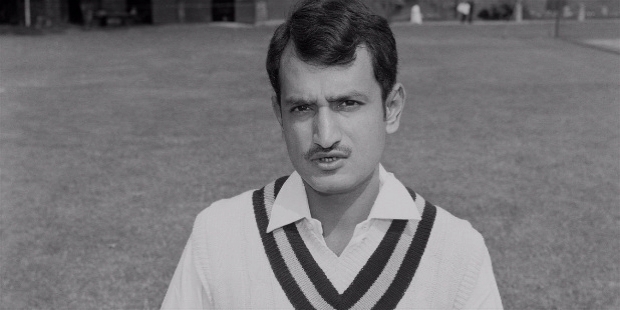 In 1974, after the dismissal performance of India against England under his leadership, Ajit Wadekar retired from international cricket. During the tour, Wadekar played the first-ever ODI – One Day International game. He was a class in his own as a number three batsman, slip fielder and captain. In 1967, Ajit Wadekar was conferred with the prestigious Arjuna Award by the Government of India for his valuable contributions. In 1972, he was honored with the Padmashri, India's fourth highest civilian honor.
On the 15th of August 2018, an ailing Ajit Wadekar breathed his last due to prolonged illness in Mumbai, Maharashtra.
ATAL BIHARI VAJPAYEE: 25th December 1924 – 16th August 2018
Atal Bihari Vajpayee was born on the 25th of December 1924 in Gwalior, Gwalior State. Grandfather Pandit Shyam Lal Vajpayee was a school teacher in Bateshwar village in Uttar Pradesh. The family had migrated to Gwalior. Father Krishna Bihari Vajpayee was also a teacher like his father.
Little Atal went to Saraswati Shishu Mandir in Gwalior. He graduated with distinction in Hindi, English, and Sanskrit from Gwalior's Victoria College. He went onto complete his post-graduation in Political Science with a first-class from DAV College, Kanpur.
At the young age of 15, Atal joined the Rashtriya Swayamsevak Sangh in 1939. With India's freedom struggle, at the age of 20, Atal Bihari Vajpayee became active as part of Arya Kumar Sabha of Gwalior, the youth wing of Arya Samaj. He rose in the cadre to become the General-Secretary.
Greatly influenced by Babasaheb Apte, Atal attended the Officers' Training Camp of the RSS during 1940–44. Three years later, he became a full-time worker in 1947. Due to partition riots, he gave up studying law. Vajpayee was sent to Uttar Pradesh as a vistarak. As an excellent academician and a writer, Atal began working for the newspapers of Deendayal Upadhyaya, Rashtradharma (a Hindi monthly), Panchjanya (a Hindi weekly) and the dailies Swadesh and Veer Arjun.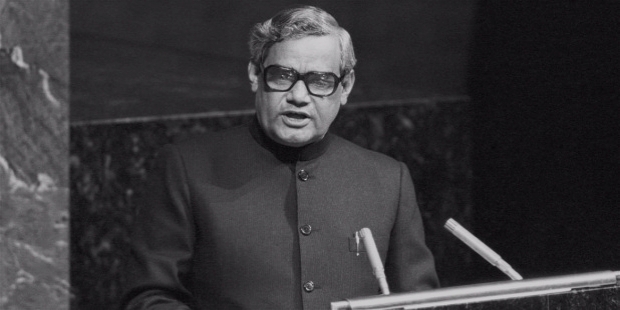 Atal Bihari Vajpayee was one of India's highly respected politicians in the world. He was fondly addressed as 'Atalji' by one and all. In spite of being in BJP, he was awed and respected by his opponents. Leaders like Atalji will always be missed for his genuine humane qualities and compassion by Indians.
Atal Bihari Vajpayee was elected as the 10th Prime Minister of India in 1996. It was indeed unfortunate that his first foray in the Prime Minister's office lasted just 13 days. Two years later, he once again became the Prime Minister in 1998. However, dubious politics saw him last just 13 months as the Prime Minister. Finally, as destined he went onto became the first non-Congress Indian Prime Minister to serve a full term from 1999 to 2004.
Vajpayee was among the founding members of the Bharatiya Jana Sangh. From 1968 to 1972, he was the President of party. The party merged with several other parties to form the Janata Dal in 1977. The alliance parties won the 1977 general election. Morarji Desai was elected the Prime Minister of India. Vajpayee became the Minister of External Affairs in the cabinet.
In 1979, Vajpayee resigned and the Janata Dal alliance collapsed soon after. In 1980, the BJP was formed under Vajpayee's vision and leadership. He was elected the first President of BJP.
In 2009, Atalji retired from active politics due to his health concerns. In 2015, Atalji was conferred with Bharat Ratna by President Pranab Mukherjee. The charismatic leader will always be remembered for eradicating polio from India. He was the only Prime Minister, who instructed health workers, young medical students and volunteers to make sure that every single baby in India were given polio drops.
On the 11th of June 2018, Atalji was admitted to the AIIMS, New Delhi, with a kidney tract infection, urinary tract infection, low urine output and chest congestion. His health condition deteriorated and he was kept on life support systems. Atalji breathed his last on the 16th of August 2018 in AIIMS, New Delhi.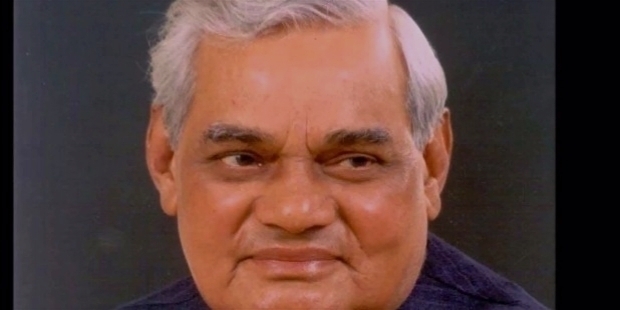 Atal Bihari Vajpayee was a great poet and orator. Vajpayee was a great leader, who always soft-spoken his mind. He shook the United Nations General Assembly with his Hindi speech. Atalji became the first External Affairs Minister to deliver speech in Hindi at the UN General Assembly.
Vajpayee remained a bachelor in order to serve the nation over marriage. However, he adopted to raise his own child Namita Bhattacharya, the daughter of longtime friend Rajkumari Kaul and BN Kaul.
Atalji once wrote, "My poetry is a declaration of war, not an exordium to defeat. It is not the defeated soldier's drumbeat of despair, but the fighting warrior's will to win. It is not the dispirited voice of dejection, but the stirring shout of victory."
Want to Be Successful?
Learn Secrets from People Who Already Made It
Please enter valid Email