Top 10 Formula One Racing Drivers of 2018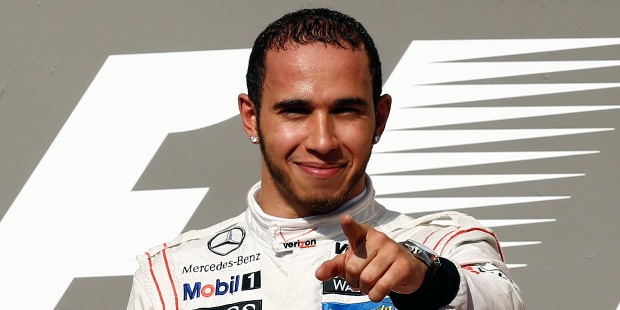 They are cut above the rest in the world! Eyes on the zigzag track, super-controlled driving skills, perfect execution and the undying passion to beat the best in the field are some of the magnificent traits of Formula One drivers. Speed thrills them and overlooking dangers of life, they race against time to succeed at various Grand Prix.
Formula One racing drivers, from just eight countries, rule the 'Top 10' spots in the F1 racing in 2018. Finland and Germany each have two of their best racing drivers in the 'Top 10' spots. Spain, Denmark, Australia, the Netherlands and Mexico each have one of their best in the field. Britain's Lewis Hamilton holds the No. 1 spot, winning his fifth world title in the 2018 Season.
Successstory presents the 'Top 10 Formula One Racing Drivers' of the year 2018:
10. Fernando Alonso: Spain
Fernando Alonso Díaz was born on the 29th of July 1981 in Oviedo, the Capital of the autonomous region of Asturias, Northwest in Spain. At a tender age of three, Fernando was introduced to Karting by his father Jose Luis. Fernando's mother used to work in a department store. His mechanic father used to work in an explosives factory near Oviedo. Fernando has an elder sister Lorena.
Fernando's father was an amateur kart racer. He wanted to see Lorena become a race driver, so he built her a kart. The little girl did not show any inclination, much to his disappointment. However, Jose was a happy man, when Fernando at a tender age of three showed his love and interest for the sport. At the age of 19, Fernando dropped out from the Institute Leopoldo Alas Clarín of San Lazaro to pursue racing full-time.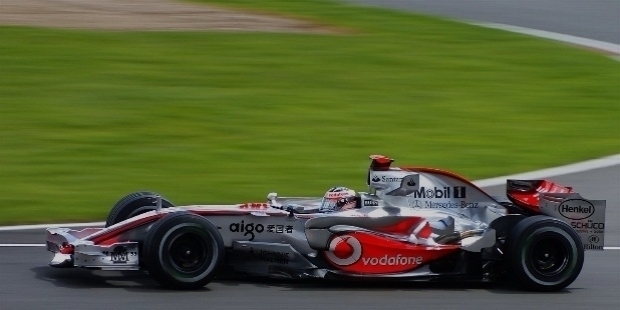 At the age of 14, Fernando Alonso won his first Karting Championship in Spain in 1994. He went onto win the Championship title from 1994 to 1997. He arrived on the world stage by becoming the World Karting Champion in 1996. When Fernando was 21, he entered the Formula One with Minardi. He moved to Renault and became the 'Formula One World Drivers' Champion in 2005 and 2006.
The two-time Formula One World Champion is regarded as one of the greatest Formula One drivers in the history of the sport. Alonso became the 'Youngest Formula One World Drivers' Champion' at 24 years 58 days. He also became the 'Youngest Double Champion' when he lifted the Championship in 2006. His other achievements include 'Youngest Driver' to qualify on pole position and to win a Grand Prix at the 2003 Malaysian Grand Prix and the 2003 Hungarian Grand Prix respectively.
Fernando Alonso has won the sixth highest number of Grand Prix wins with 32 titles to his credit. He is the only Spanish driver to have won a Formula One Grand Prix in Spanish Formula One history. Alonso is one of the 13 drivers in the world, who have won two the three races to make up the "Triple Crown of Motorsport".
Alonso is a Goodwill Ambassador for UNICEF. The polyglot is well-versed in English, Italian, French and Spanish. He now lives in Oviedo, closer to his friends and family.
09. Kevin Magnussen: Denmark
Kevin Jan Magnussen was born on the 5th of October 1992 in Roskilde, Denmark. Kevin is the son of four-time Le Mans GT Class Winner, GM factory driver and former Formula One driver Jan Magnussen. In the 2014 FIA Formula One World Championship, Kevin drove for McLaren. He came up through McLaren Formula One team's Young Driver Programme.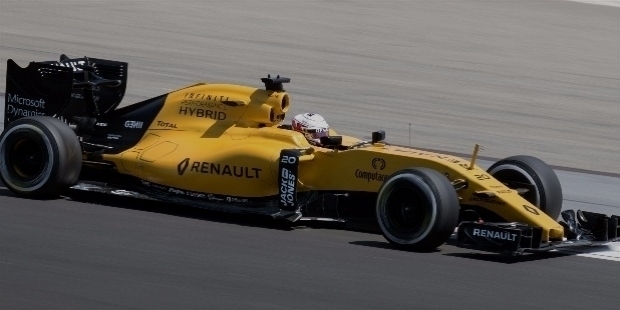 Kevin began his career in Karting. At the age of 16, Kevin entered the Formula Ford in Denmark and clinched the Championship title in 2008. Kevin moved to Formula Renault in 2009. In the Northern European Cup, he finished as the runner-up in 2009.
Kevin won the opening round of the 2010 Season at Oschersleben in the German Formula Three Championship with Motopark Academy and Carlin Motorsport. Kevin finished in the third spot in the Championship. He took the 'Rookie' title in the bargain. He now drives for the Haas F1 Team.
08. Sergio Perez: Mexico
Sergio Perez Mendoza was born to Antonio Perez Garibay and Marilu Perez on the 26th of January 1990 in Guadalajara, Jalisco. Sergio is the youngest among three siblings. He has an elder sister, named Paola. His elder brother Antonio Perez competes in the NASCAR Mexico Series, a stock car racing Championship held in Mexico.
The Perez brothers were very keen to follow football instead of racing. They are huge football fans. Sergio won his first Formula One podium at the 2012 Malaysian Grand Prix with Sauber. He was a member of the Ferrari Driver Academy until 2012.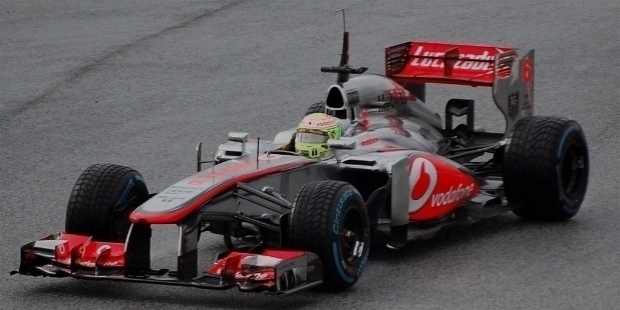 Sergio Perez is referred as 'The Mexican Wunderkind', because of his amazing performance and young age. He is also known as 'Checo'. In November 2012, Sergio established 'Checo Perez Foundation' with his sister Paola as its President. The Foundation supports orphans and children with cancer.
He joined McLaren in 2013 and for the 2014 Season, Sergio Perez was replaced with Danish driver Kevin Magnussen. He was left without a seat. Currently, he is with Racing Point Force India.
07. Nico Hulkenberg: Germany
Nicolas Hulkenberg was born to Klaus Dieter and Susanne Hülkenberg on the 19th of August 1987 in Emmerich am Rhein, North Rhine-Westphalia, West Germany. Nico's father owns the Shipping Company Hülkenberg Spedition e. K, based in Emmerich am Rhein. He was trained as a freight forwarding agent at his father's Shipping Company.
At a tender age of 10, Nicolas made his karting debut in 1997. Five years later, he became German Junior Karting Champion. The following year, he won the German Kart Championship. Nicolas joined the German A1 Grand Prix team for the 2006–07 Season. In his rookie season, Nicolas won nine races to make him the most successful driver in A1GP history. Single-handedly he won Germany the Championship with 128 points, 35 more than Team New Zealand.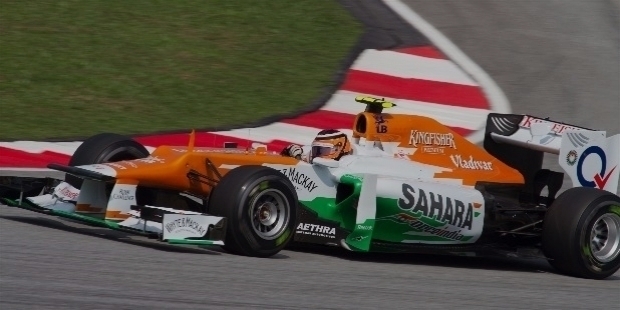 Apart from Lewis Hamilton and Nico Rosberg, Nicolas Hulkenberg is one of three drivers, since 2005, to win the GP2 Series Championship in his debut season. In 2009, Nico was the Champion of the GP2 Series. He also happens to be a previous Champion of both the Formula 3 Euro Series and A1 Grand Prix, as part of A1 Team Germany.
Nico won the 2015 24 Hours of Le Mans in his first attempt, the 2015 FIA World Endurance Championship Season for Porsche. It is uncanny that he broke Adrian Sutil's previous record of 128 races without a podium finish at the 2017 Singapore Grand Prix, his 129th race. Nico is a polyglot, who is fluent in Dutch, English and German.
06. Daniel Ricciardo: Australia
Daniel Joseph Ricciardo was born to Giuseppe 'Joe' Ricciardo and Grace on the 1st of July 1989. Italian father Racciardo was born in Ficarra, Sicily. The family moved to Australia when he was just seven. Mother Grace belonged to Calabria and was born to Italian parents in Australia. Daniel's sister is named Michelle Ricciardo.
Daniel's father was a significant figure in the mining business in Western Australia. He established GR Engineering and JR Engineering. Joe is a keen collector of cars. His precious collection consists of a 1973 Ferrari Dino 246GT, 1963 Porsche 911 and Ferrari F40. Joe has taken part in several racing series in Australia.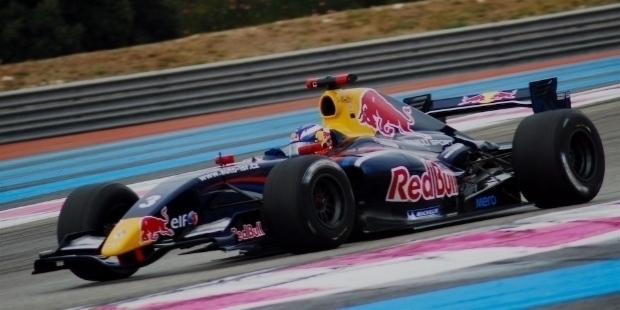 As a kid, Daniel was often held by his mother to watch his father race at the Barbagallo Raceway in Wanneroo. Daniel started Karting at the tender age of nine. In 2006, Daniel won a scholarship into the Formula BMW Asian Championship with Eurasia Motorsport. In his debut Season, Daniel Ricciardo achieved two victories at Bira. He also achieved a pole position at Zhuhai. In the Drivers' Championship, he finished third with 231 points, 59 points behind the Champion Earl Bamber.
Ricciardo was confirmed as Mark Webber's replacement at Red Bull Racing for the 2014 Season. He displayed great talent, when he finished third in the Championship with his first three Formula One wins in Canada, Hungary and Belgium. Daniel went onto win the 2016 Malaysian Grand Prix. At the 2016 Mexican Grand Prix, Daniel sealed third in the Championship for the second time in three years.
At the 2017 Azerbaijan Grand Prix, Ricciardo became the Champion by lifting the trophy. In the 2018 Season, Daniel won the Chinese and the Monaco Grand Prix. Renault F1 has signed contract for the 2019 and 2020 F1 Seasons.
05. Max Verstappen: The Netherlands
Max Emilian Verstappen was born on the 30th of September 1997 in Hasselt, Belgium. Father Jos Verstappen is a former Dutch Formula One driver. Mother Sophie Kumpen hails from Belgium and used to compete in Karting. Max's uncle Anthony Kumpen used to compete in endurance racing. He is a NASCAR Whelen Euro Series driver currently.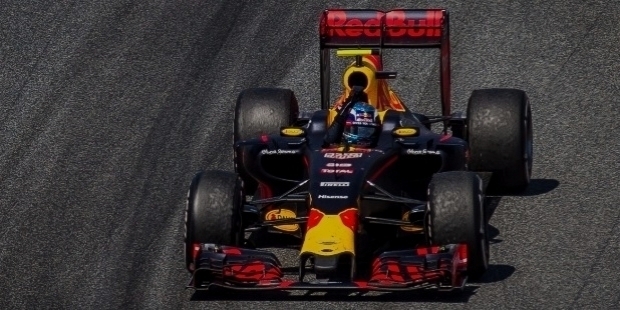 Needless to say, with such strong families' influence, it was obvious for Max to follow on the families' steps. He was greatly influenced by his father, with whom he spent most of his time. Max competed in Formula One for more than half a Season, before obtaining a road driver's licence on his 18th birthday.
At the 2015 Australian Grand Prix, Max became the youngest driver to compete in Formula 1 for Scuderia Toro Rosso at 17 years and 166 days. Max also holds the youngest driver record to lead a lap, during a Formula One Grand Prix. He is the youngest driver to set the fastest lap, during a Formula One Grand Prix. He also holds the record as the youngest driver to score points, youngest driver to secure a podium and youngest Formula One Grand Prix winner in history.
04. Valtteri Bottas: Finland
Valterri Bottas was born to Rauno Bottas and Marianne Välimaa on the 28th of August 1989 in Nastola, Finland. Rauno Bottas owned a small cleaning company and Marianne worked as an undertaker. Valterri was educated in Heinola. As is mandatory in Finland, Valterri served as a Lance Corporal in the army.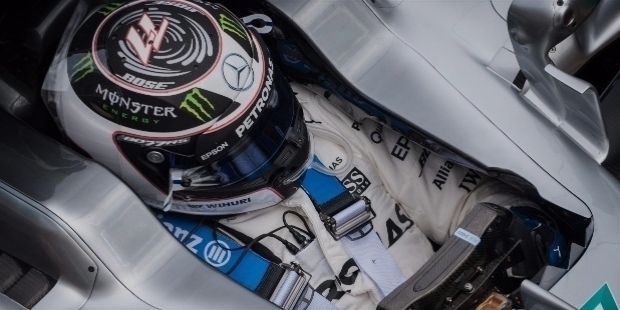 At the age of 19, Valterri Bottas made his mark by winning the 2008 Formula Renault Eurocup and the 2008 Formula Renault Northern European Cup. He repeated the feat of Filipe Albuquerque, who had won the NEC and the Eurocup in 2006.
Bottas achieved his first Formula One pole position in Bahrain and his first victory at the following event in Russia in his first four races for Mercedes in 2017. He went onto finish the 2017 Season by taking pole position, fastest lap, and the race win at Abu Dhabi.
03. Kimi Raikkonen: Finland
Kimi Raikkonen was born on the 17th of October 1979 in Espoo, Finland. From a tender age of 10, Kimi had a long line of success in Karting. At 15, he raced in Monaco. At the age of 19, Kimi won the 1998 Nordic Championship at Varna in Norway. A year later, he was placed second in the European Formula Super A Championship for the Dutch PDB Racing Team, run by 1980 World Champion Peter de Bruijn.
One of the greatest Formula One racing drivers, Kimi won the British Formula Renault Winter Series of 1999, winning the first four races of the year at the age of 20. He won 7 out of the 10 events in the Formula Renault UK Championship in 2000. He surprised the racing world by winning 13 out of the 23 events in two Series of Formula Renault.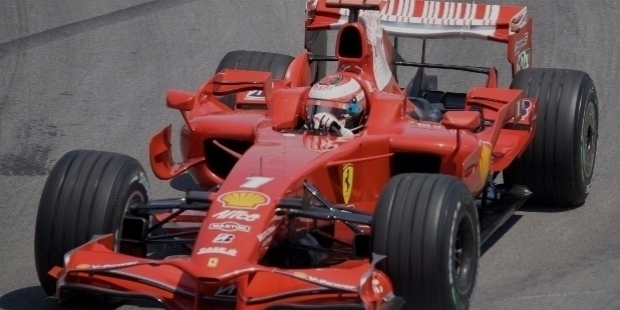 Räikkönen had a solid debut year by achieving four points-scoring finishes and eight finishes in the top eight. He completed the year with 9 points. In September 2000, Peter Sauber gave Kimi a test with the Sauber Formula One team at the Mugello Circuit. Sauber signed him for the 2001 Season.
One of the most memorable Raikkonen's moments was the race at Monaco. Kimi was thrown on the wrong side of the safety fence in a first lap collision. Like a true Champion, he continued driving until running out of the road. His superb confidence made him to lift his kart back onto the track. He continued the race and caught up with other competitors. His mechanics had thought that Kimi had retired. Much to their surprise, he finished third!
02. Sebastian Vettel: Germany
Sebastian Vettel was born to Norbert and Heike Vettel in Heppenheim, West Germany on the 3rd of July 1987. He is the third in line among his sisters and brother. His younger brother Fabian is also racing driver. Sebastian's childhood idols were the 'Three Michaels' – Michael Schumacher, Michael Jordan and Michael Jackson. He graduated from the Heppenheimth's Starkenburg-Gymnasium Academic Secondary School with a respectable grade.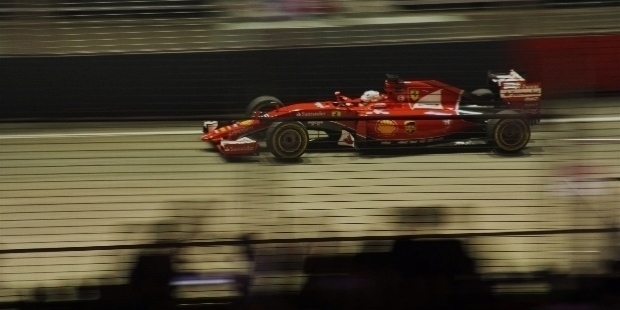 At a tender age of 3½, Sebastian Vettel started amateur Karting. He began racing in Karts Series at the age of eight. In 1998, he was accepted into the Red Bull Junior Team. He went onto win various titles. In 2003, he was promoted to open-wheel cars and won the 2004 German Formula BMW Championship with 18 victories from 20 races.
In 2005, Sebastian drove for ASL Mucke Motorsport in the Formula 3 Euro Series. He won the year's top rookie honours by placing fifth in the final standings with 63 points. Vettel made his debut in the Formula Renault 3.5 Series at Misano. He was promoted to second after the original winner Pastor Maldonado was disqualified. He set the third-fastest lap time, much to his Boss's surprise.
In 2007, Vettel took his first win at the Nürburgring in the Formula Renault 3.5 Series. At the 2010 Japanese Grand Prix, he qualified on pole ahead of teammate Webber and went onto win with a lights-to-flag victory. At 23 years and 98 days, Sebastian Vettel became the 'Youngest Grand Prix driver' to win on the same track on two occasions, having also won the Japanese Grand Prix at Suzuka in 2009.
At the Brazilian Grand Prix, Vettel qualified second. He took the lead at the first corner from Nico Hulkenberg and led for the entire race to victory. With Webber taking second place and Alonso finishing third, Vettel went into the final race of the Season with a 15-point deficit to Alonso, and a 7-point gap to Webber. Vettel and Webber secured Red Bull Racing's first Formula One World Constructors' Championship finishing 1–2 respectively.
Vettel won the Abu Dhabi Grand Prix from pole again. He took the Drivers' Championship lead for the first time in his career. He also became the 'Youngest World Champion' in the sport's history.
The No. 1: Lewis Hamilton: Britain
Lewis Carl Davidson Hamilton, MBE, was born on the 7th of January 1985 in Stevenage, Hertfordshire. At the age of six, his father gifted him a radio-controlled car. Little Lewis was attracted instantly towards car racing. Ambitious right from his childhood days, deep down Lewis was confident that he would rule the Formula One World in near future. His parents' mixed background makes Lewis Hamilton the first and only black driver to race in Formula One. His father is black and mother is white.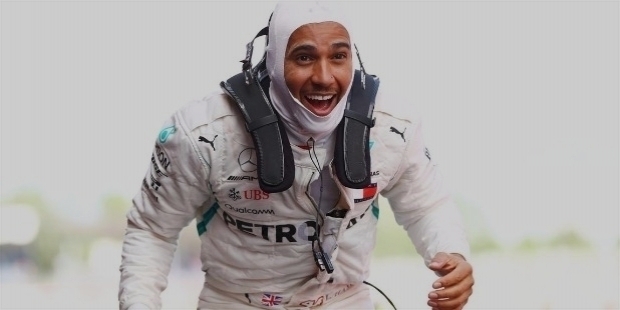 At the age of 10, Lewis approached McLaren team Principal Ron Dennis at an awards ceremony and said 'one day I want to be racing your cars'. Three years later, McLaren signed him for the young driver support programme in 1998. He showed immense talent by winning the British Formula Renault, Formula 3 Euro Series and GP2 championships on his way up the racing career ladder. Lewis made his Formula One debut 12 years after his initial encounter with Dennis, driving for McLaren in 2007.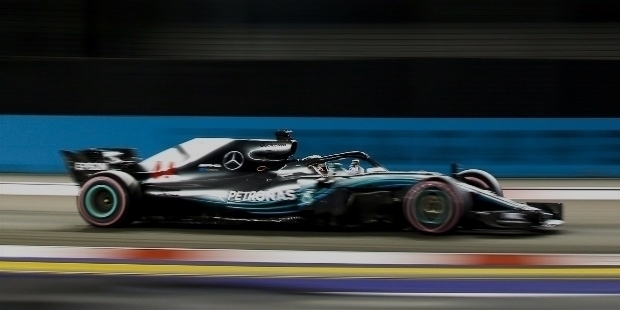 Lewis showed his class right from his first Season. He went onto set numerous records, as he finished runner-up in the 2007 Season to Kimi Räikkönen by just one point, including those for the most consecutive podium finishes from the debut, the joint most wins in a debut Season and the most points in a debut Season. He won his first title in a dramatic fashion. Lewis became the then-youngest Formula One World Champion in history on the last corner of the last lap in the last race of the Season.
The five-time Formula One World Champion Lewis Hamilton is often considered the best driver of his generation and widely regarded as one of the greatest drivers in the history of the sport. In 2008, he won his first World Championship title with McLaren. He moved to Mercedes and won back-to-back titles in 2014 and 2015, before winning back-to-back titles again in 2017 and 2018.
Lewis Hamilton is the most successful British driver in the history of the sport. He has more World Championship titles and more race victories than any other British driver in Formula One. He also holds the records for the all-time most career points of 2,968, the most wins at different circuits, the all-time most pole positions and the grandest slams in a Season.
Lewis Hamilton celebrated his fifth Formula One World Championship by equaling the five titles of late 1950s Argentine great Juan Manuel Fangio. Only Michael Schumacher with seven times Champion title is above him. He is truly the No. 1 in the World!
Want to Be Successful?
Learn Secrets from People Who Already Made It
Please enter valid Email