Green Revolution: 10 Successful and Eco-Friendly Companies From Around the World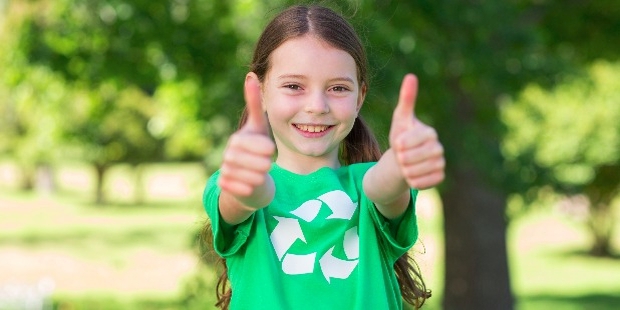 With the future looking uncertain due to climate change and global warming threatening the very state of our planet, there are certain things that will—more than others—influence the way businesses do their operations and how they present themselves to the general public. In a world that already carries the weight of more than seven billion individuals and counting, many businesses are burning through natural resources at an alarming rate that they don't realize how important it is to be an environmentally conscious brand.
That being said, the ability of businesses in any field or industry to provide products and services to people without causing a negative impact to nature is something that is sorely needed in this day and age when our world is on the verge of losing precious natural resources really quickly. Sustainability is not just a trend that is riding a high-profile wave that will fizzle out after short period of time; it's something that companies big or small should apply and emphasize in order to make a significant difference to the world we live in.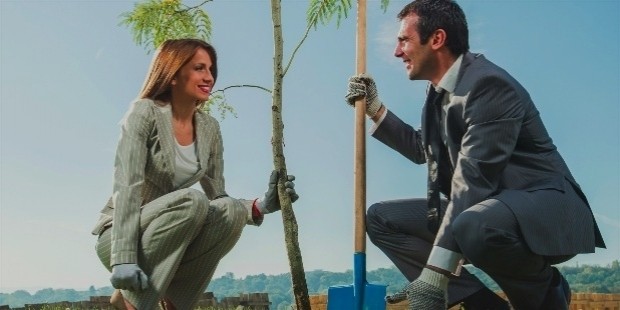 Moreover, consumers are more and more concerned with how their products and services are made and whether they are created by sustainable or ethical methods. Business transparency is going to become a commodity in its own right as people demand more information on the things that they are paying companies to make. This green movement will be further influenced by online engagement between companies and consumers, opening up channels for communication and criticism that will lead to positive changes.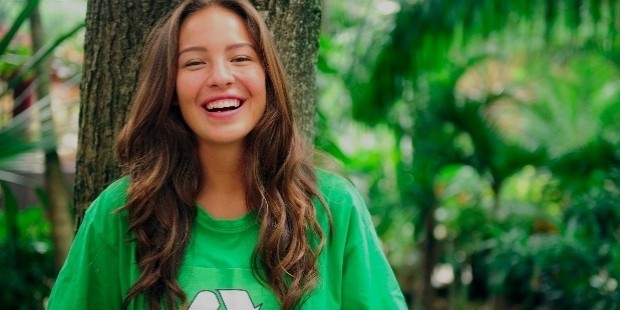 As society is gearing up to move in the right direction, we should commend those businesses who are taking incredible strides for the betterment of our planet. Featured below are a selection of successful companies from around the world, both well-known names and unfamiliar independent brands, with an eco-friendly approach to their business operations, and how they are trying to change the world for the better.
H&M Conscious
Of the major fashion retail brands taking a strong stance when it comes to sustainability, H&M is perhaps the top label that's leading the charge for offering fashionable clothes to consumers that's eco-friendly at the same time. To be specific, it's the brand's sustainable offshoot called H&M Conscious that provides pro-nature fashionistas with a selection of garments that were made through ethical production methods and environmentally friendly materials but without skimping on the style factor.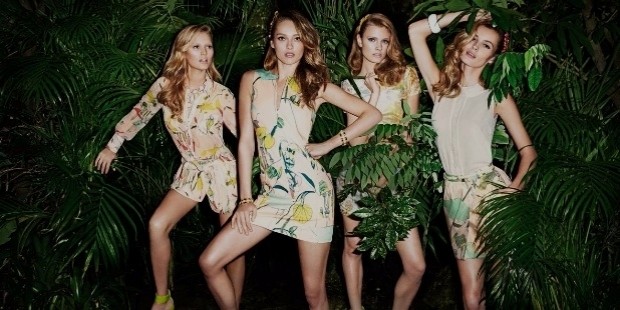 A growing interest in the retail market for more stylish yet sustainable clothes have prompted the Swedish-based retailer to open their Conscious collection as a way to show support for environmental sustainability. H&M Conscious has also released a cosmetics range that strictly follows their eco-friendly ethos, which means that their beauty line is not tested on animals nor are they made from purely synthetic chemicals. H&M has also made the positive step of instituting a recycling program where customers can receive special perks by dropping off unwanted clothes that H&M plans to use as recyclable materials.
TOMS
Sustainability isn't just about caring for the environment; it's also thinking about the state of humanity and coming up with ways for society to thrive without fear of running out of precious resources. This is what footwear company TOMS is committed to doing since its inception back in 2006. The brand was launched when founder Blake Mycoskie was inspired by a life-changing trip to Argentina and discovered that many impoverished Argentinean children grew up without wearing shoes.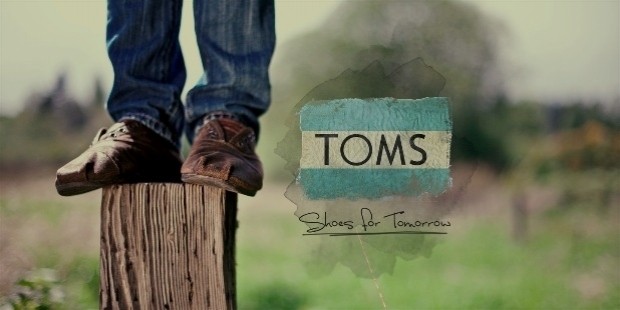 Part of Mycoskie's business model for his company was to commit to donating a pair of shoes to an impoverished child for every pair of TOMS shoes sold. Eleven years, multiple product expansions, and over 60 million pairs of donated shoes later, the footwear brand has flourished thanks to its firm commitment of a thoughtful and philanthropic approach to business. TOMS has also made sure that they're thinking about the environment, since their shoes (including the packaging for their entire product range) are made from vegan, sustainable, and recyclable materials.
Lush Cosmetics
Never underestimate the beauty industry since millions of people everywhere spend a huge amount of their disposable income on a wide range of cosmetic products. But the price of beauty can come at a cost to the environment, since there are beauty brands out there notorious for testing their products on animals and even using synthetic chemicals that could actually do more harm to people than good. But not all beauty products are made the same, and Lush Cosmetics can proudly say that they're a brand that truly and deeply cares for the environment, and the people who use their products, as well.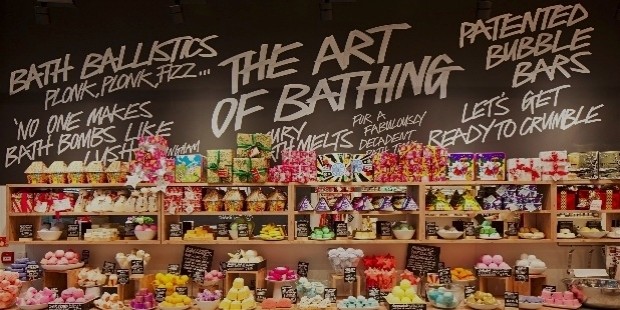 Lush Cosmetics was founded in the United Kingdom on November 1995 and aimed to create beauty products that are all-natural. To this day, the company has maintained their original ethos of providing beauty items—everything from bath soaps and shampoos to skin lotions and hair conditioners—that are crafted by exclusively using vegan or vegetarian formulations. Lush Cosmetics is also mindful of using eco-friendly packaging, as well as pushing a highly successful initiative where customers can get free products by handing over empty product packaging for the brand to recycle.
Patagonia
It's hard not to think of the great outdoors when one thinks about nature and environmental preservation. And for a considerable amount of people who love to travel and explore wide open spaces that are untouched by pollution and human urbanization, they turn to Patagonia to provide them with the wardrobe and equipment they need to help prime them for exciting adventures in nature. For the uninitiated, Patagonia is a clothing company based in California and is primarily known as a provider of sustainable outdoor apparel, gear, and accessories targeted at sports enthusiasts and thrill seekers.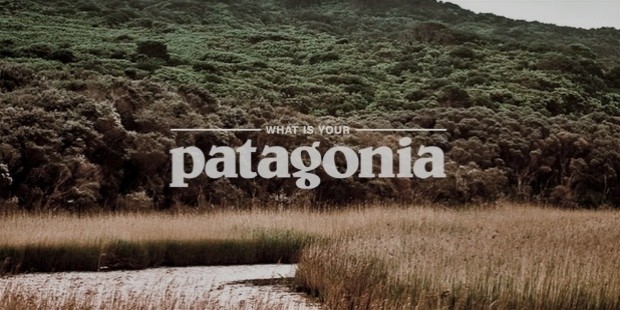 The company was founded by Yvon Chouinard in 1973 and was named after the vast South American region shared by Chile and Argentina. Patagonia began to establish itself as an activewear brand since Chouinard was an accredited rock climber. The brand's corporate philosophy focuses on a strong eco-conscious message, and it is reflected in the products being sold by the company, as well as actively engaging with consumers to teach them about caring for their Patagonia products so that they will last long and ultimately reduce their carbon footprint emissions.
Apple
The tech megabrand that the late and great Steve Jobs founded isn't necessarily what you'd immediately associate with when you think about an eco-friendly company. But what most people aren't even aware of is that Apple has quietly been doing some significant contributions to ensuring that their brand name is not an enemy to the environment. One of their biggest moves to become Mother Nature's friend is signing a US$1 billion deal with First Solar back in 2015. This was greeted with approval from the press since First Solar is known for being a developer of solar power farms in the United States.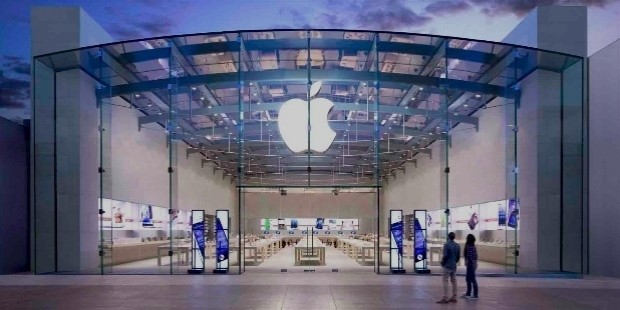 With it's push to harness the sun's energy to provide power to its California offices, Apple is taking a bold step by being one of the biggest companies in the world to using clean energy that can significantly reduce reliance on using less sustainable means of energy production. Aside from their partnership with First Solar, the company has also made sure to revamp its business model by introducing a recycling program called Apple Renew. This is where Apple users are encouraged to recycle old or outdated Apple products, as well as recycling the packaging which is made from sustainable or recycled materials.
Eairth
Outside of the major retailers, more and more independent designers from across the globe are starting their own niche small-scale businesses that focus on providing stylish clothes with a nod to eco-friendly practices. One of such eco-conscious indie fashion labels happens to be Eairth, a company birthed and based in the Philippines. Founded by designer Vivien Ramsay (known previously as Melissa Dizon), the name is a portmanteau of the words "earth" and "air", and offers luxurious and handmade garments with a boho-chic aesthetic that in turn is indicative of the natural freedom of being surrounded by earth and air.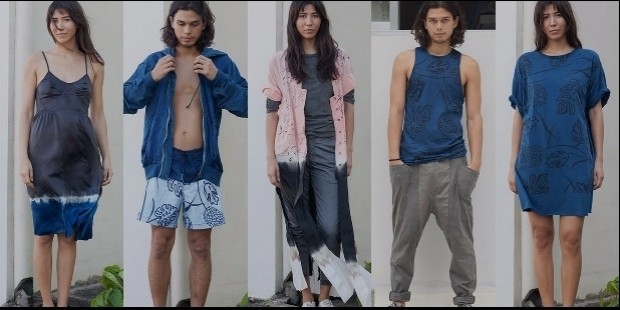 Since its inception in 2007, Eairth's clothing line has utilized ancient tribal techniques of dyeing locally-sourced fabrics using all-natural ingredients and pigments—i.e. ginger, madder plants, coffee husks, java plums, fig barks, Indian almond leaves—as opposed to synthetic dyes, thereby reducing the harmful impact caused by dyeing textiles to create clothes. Ramsay—who was formerly a Global Director for iconic denim brand Levi's in New York—emphasizes the need to support the local fashion industry while also ensuring that her brand sticks to its eco-aware roots and create a holistically sustainable lifestyle.
Beyond Meat
If there was a Venn diagram that shows the connection between vegans and vegetarians to people who care about the environment, then the overlap of that connection would be fairly large. Most people who are self-described eco-warriors are often individuals who don't eat meat or meat-based products out of personal principles guided by the ethical treatment of animal lives. And among the very few food brands that cater to vegetarians and vegans, Beyond Meat has literally gone above and beyond to ensure that their products aren't just friendly to animals everywhere, but also good to nature and human beings too!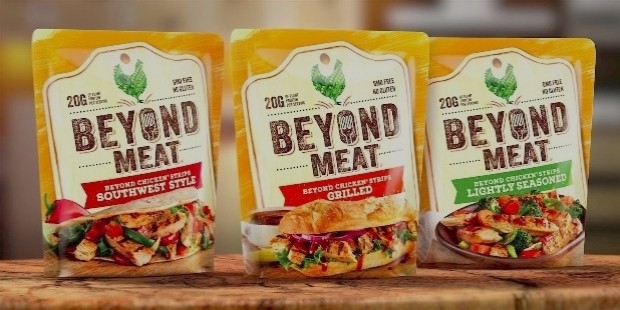 The meat production industry is one of the major culprits contributing to the environmental crisis that we are facing today, and Beyond Meat aims to change that by going against the grain and offering products that are healthy for people without causing harm to the world at large. Because the company produces plant-based meat, they don't have to worry about animal rights groups criticizing their business methods. Best of all, Beyond Meat's products have gained favorable reception from the press and consumers since people who have tried their offerings could not tell the difference between actual meat and plant-based meat.
IKEA
A large majority of furniture production involves the sourcing of wood, which means large swaths of forests around the world are being cut down to obtain the material needed to create a broad range of home furnishings. Unlike other furniture retail companies, IKEA strives to be a brand that sticks to a sustainable approach and applying it through the entirety of its business operations. The Swedish megabrand known for its ready-to-assemble furniture gets approximately fifty percent of its wood from sustainable sources, and ensuring that they support tree-planting initiatives to replenish cut-down forests.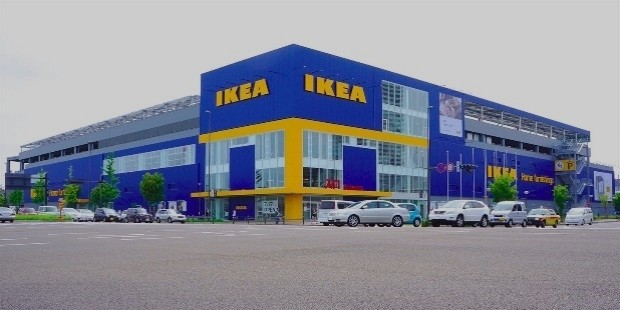 Outside of producing their range of products through sustainable means, IKEA is also mindful of applying their eco-friendly stance in their stores. For instance, many IKEA outlets around the world are powered via the use of solar panels, with a commitment to have stores powered by renewable or clean energy by 2020. In April 2017, the company went viral on the internet thanks to the design world using their iconic blue and 99-cent Frakta reusable shopping bag as inspiration to create a multitude of repurposed fashion items ranging from baseball caps and wallets to wearable tops and sneakers.
Numi Tea
Some people drink coffee while others drink tea, and for the most part, a lot of people in the world actually prefer to imbibe the amber-colored drink that soothes the mind and body. Very rarely does tea make headlines in environmental news, but Numi Tea is perhaps a game-changer when it comes to offering tea products that aren't just delicious, but also keeping in line with ethical sustainability practices. Their core business philosophy is using tea to provide a holistic experience that extends from the body and out into nature.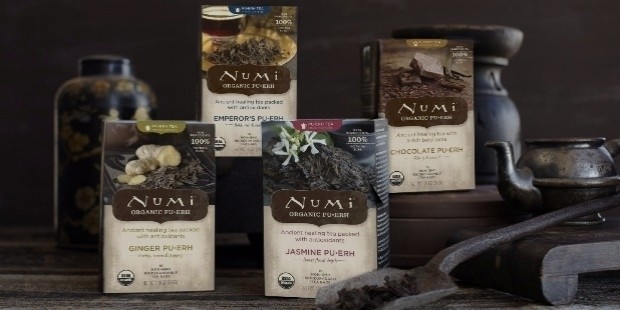 Literally everything that the company does is rooted in their philanthropic mission, from making sure that their tea is grown and sourced by fair trade standards to ensuring that their tea is packaged in sustainable materials. Numi Tea is even conscious about their branding by implementing soothing earth tones such as green and brown in their packaging and advertisements. Furthermore, the company is also dedicated to helping the environment by giving financial donations to ecologically supportive non-profit groups.
Seventh Generation
Many households use cleaning products that aren't exactly friendly to the environment due to the fact that they are largely composed of toxic chemicals that creates a damaging impact once they are introduced into nature. But the presence of Seventh Generation aims to change the way people maintain their homes and domestic lifestyles as they are a household products company that produces eco-friendly items that are free of harmful chemicals and toxins, thereby making them safe for the environment and for people to use.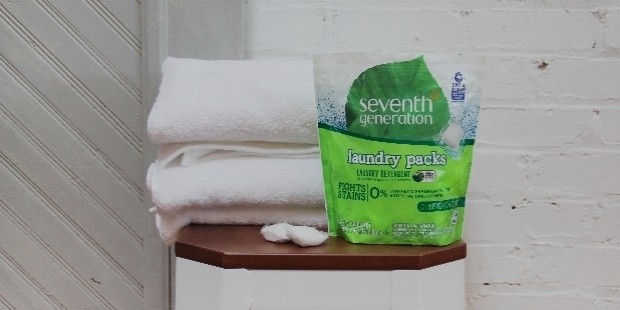 The company was co-founded in 1988 by Jeffrey Hollender and Alan Newman, where the name is attributed to an Iroquois ethos which states that the decisions of the business must bear in mind the impact towards the next seven generations. With this core philosophy in mind, the brand has been faithful to producing eco-friendly household items—everything from laundry detergent and dishwashing liquid to tissue paper and feminine hygiene products—that also extends to their packaging using completely recyclable materials.
Want to Be Successful?
Learn Secrets from People Who Already Made It
Please enter valid Email