Future Tense: Rounding Up the Top 10 Best Tech Gadgets of 2017 So Far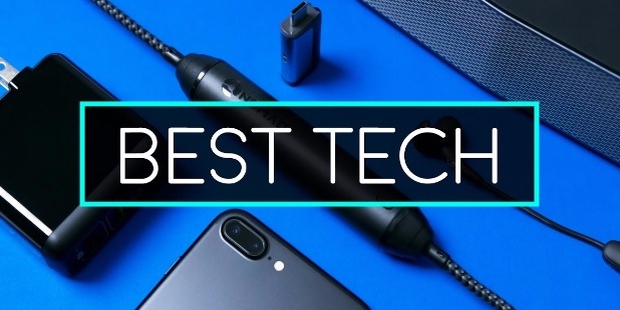 What's great about working in the tech industry is that you are always keeping a close eye on the latest news and developments in the field of consumer electronics and—to a certain extent—personal transportation. Every year, tech companies are hard at work trying to produce products that not only bridges the gap between innovation and practicality, but to come up with things that spark deep interest towards the general public. People nowadays are very discerning with their preferences that tech brands take their research and development of products seriously to achieve the right balance of style and substance.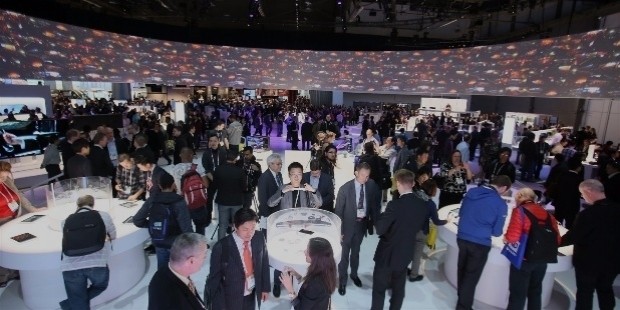 Everyone is always on the lookout for the latest and best items on the market so that people are constantly updated on encountering brand new experiences in the world of technology. Whether one is seeking out a television unit that delivers ultra-crisp and high-resolution images or finding the best smartphone to end all existing smartphones, there's definitely something for everyone. Now that we're already at the halfway point of the year, SuccessStory is taking a closer look at the current crop of various consumer elecctronics and gadgets that has sent millions of tech lovers into an excited frenzy for 2017.
Lenovo Smart Assistant
The interest and demand for intelligent voice-activated smart speakers with pre-programmed virtual assistants has been steadily rising since the release of Amazon Echo back in November 2014. Lenovo is now turning its attention to this newly emerging niche market by unveiling their Smart Assistant (pictured below).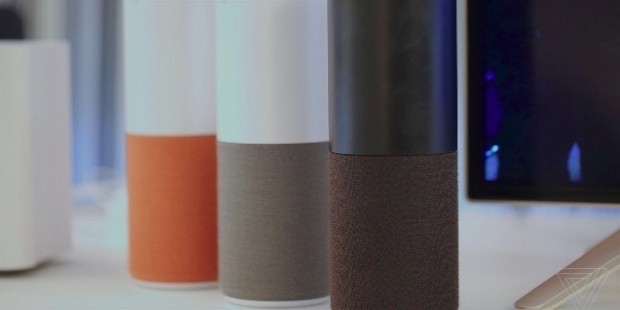 Unlike the Amazon Echo, the Lenovo Smart Assistant is relatively more affordable and even comes in three different color schemes for those who want some visible personality to their device. The standard Lenovo Smart Assistant model comes at a retail price of US$130 but users can get an upgraded version featuring Harman Kardon speakers for US$180.
Kingston 2TB DataTraveler Ultimate GT
It used to be that people who wanted extra storage space for large media files such as videos and music needed to buy external hard drives with the size and weight of an average portable power bank. Those days are now long gone now that Kingston has pretty much made jaws drop everywhere with the announcement of their flash drive that has the capability to store two terabytes of files.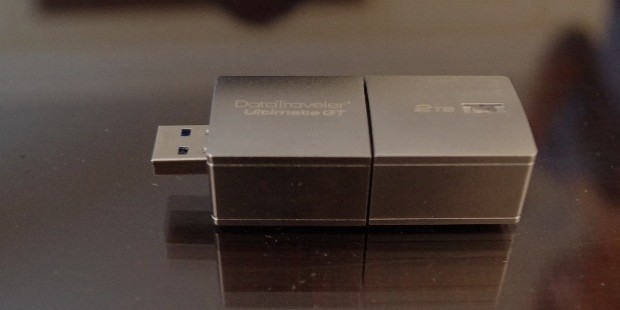 With the device the size of an average human thumb, the Kingston 2TB DataTraveler Ultimate GT (pictured above) is the perfect tool for anyone who desires plenty of storage space outside of their computers or laptops, but without the bulky weight and size of traditional external hard drives.
Sleep Number 360 Smart Bed
Who knew that even the very act of sleeping could get such an amazing technological upgrade? People who are prone to suffering from stress are likely to rejoice with the arrival of the Sleep Number 360 Smart Bed (pictured below), which is basically what you'd want to have in your bedroom and replace the plain old bed frame and mattress that you currently have.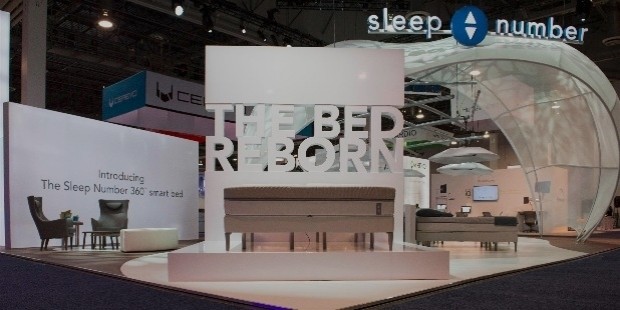 This smart bed contains an impressive number of helpful features and functions designed to make the experience of rest and relaxation even better. For instance, users can adjust the level of firmness of the mattress, as well as programming the bed to correct your head position if it can detect the onset of snoring. There's even a built-in foot warmer to make things even sweeter for people who want extra levels of coziness!
Polaroid Pop
If there's one thing that technology can never kill, it's the enduring power of nostalgia. That's the reason why Polaroid has managed to exist even in this day and age where people now mostly take photos on their mobile devices. There's just something about shooting and printing out Polaroid photos that brings out nostalgic feelings within people who care deeply about photography.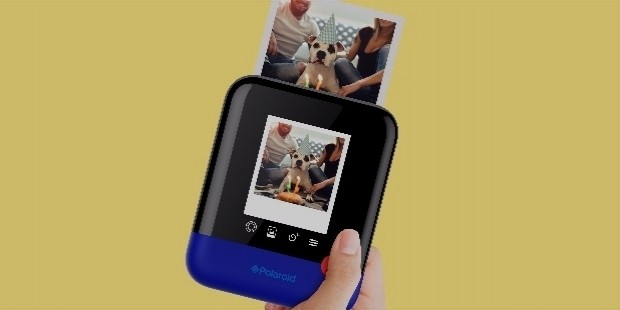 But now, the consumer electronics brand is merging the past and the future to reinvent the way people take photos thanks to their latest product called the Polaroid Pop (pictured above). This latest iteration of their instant printing camera not only produces tradtional physical photographs, but the unit can also save images digitally. Most impressive is the unit's product specs that includes a 20 megapixel camera and a 3.97-inch LCD touchscreen.
Motiv Fitness Ring
While the idea of wearing a smart device to track your physical stats while exercising isn't exactly a new thing, the concept of wearing a smart device shaped into a ring is definitely something that could change the way fitness enthusiasts everywhere might like to have and use on a regular basis. High-tech fitness trackers are often designed as wrist or arm bands, but Motiv streamlined the concept by letting users wear the device around their finger via the Fitness Ring (pictured below).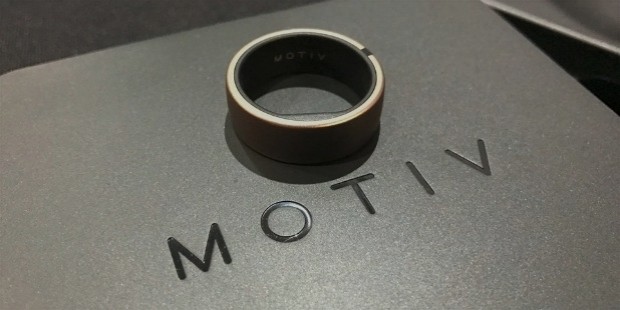 Unlike its larger counterparts, the Motiv Fitness Ring is relatively unobtrusive when it is worn so users are able to perform rigorous exercises without worrying about shaking it off in the process. Best of all, it does all of the same things that most fitness trackers today are capable of doing, as well as possessing a really neat waterproof function.
Fove Eye-Tracking VR Headset
Virtual reality has taken the gaming and entertainment world by storm that tech companies are fiercely working behind the scenes to ensure that VR products are always on the cutting edge of innovation. Headsets that provide users with immersive digital environments are now in the market, though they still have a few kinks that need to be sorted out owing to the fact that most people get a dizzy sensation after using them.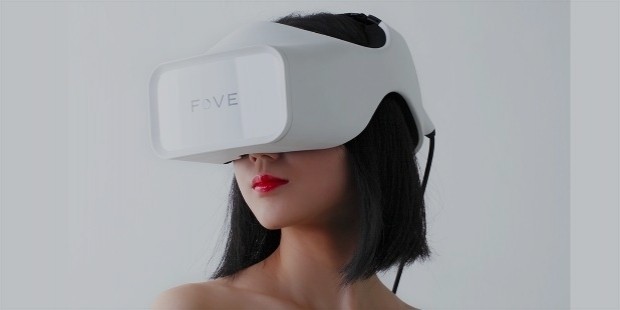 Fortunately, avid fans of virtual reality can breathe a sigh of relief with Fove's really intuitive Eye-Tracking VR Headset (pictured above). This particular unit is designed to accurately track human eye movements which helps prevent the occurrence of motion sickness, as well as allowing people to experience virtual environments realistically the same way humans perceive the real world.
Xiaomi Mi Mix
The global smartphone market is extremely competitive that consumer electronics manufacturers are constantly one-upping one another to showcase a mobile phone that beats all the rest. Where the United States of America has Apple and South Korea has Samsung, China refuses to be outdone as they have Xiaomi to proudly wave the tech flag for the Asian powerhouse, particularly with their latest offering called the Xiaomi Mi Mix handset (pictured below).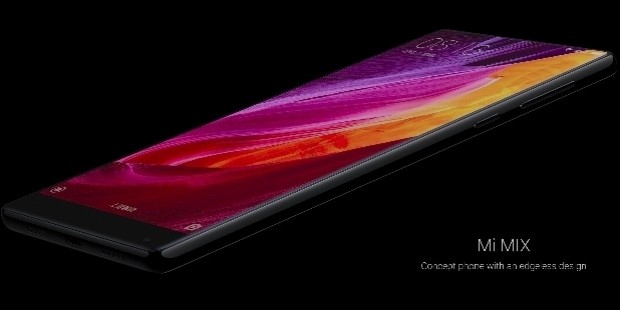 One of the most exciting things about this particular smartphone is that it eliminates the bezel—the frame or space around a mobile device—and effectively giving the phone an additional display area for a better screen resolution. Outside of the design improvements, the Xiaomi Mi Mix smartphone is looking to showcase a range of upgraded specifications which could really give products from other phone creators a run for their money.
Dell Ultrasharp 8K Display
TV monitors are now entering a bright renaissance where the future of imaging will always be presented in super-ultra-hyper-mega high resolution. Even the most casual of television viewers these days won't accept anything less than truly crisp and clear images when they want to watch their favorite movies or TV shows at the comfort of their own homes. Hi-res advocates will surely find no fault with the latest display monitor touted by Dell.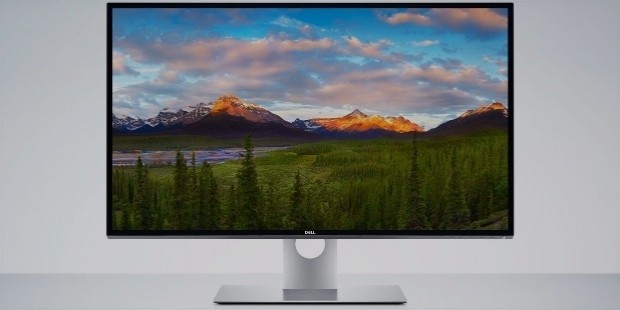 The Dell Ultrasharp 8K Display (pictured above) boasts a 32-inch wide monitor with an eye-popping 7660 x 4320 resolution. Those specifications alone would send hardcore HD aficionados foaming at the mouth because this lets them enjoy videos with a smooth and sharp display. Even if the price tag of this unit comes at a pocket-burning rate of US$4,999, it's definitely an investment for anyone who refuses to watch TV in low resolution.
Razer Project Valerie
Have you ever felt that one screen just isn't enough to contain various tasks on your computer that you need extra display space to carry out multiple jobs at the same time? Razer has attempted to resolve that dilemma by unveiling a concept device that addresses the needs of a busy digital multitasker where a high-performance laptop opens and unfolds to reveal two additional high-resolution screens. This concept is dubbed by the folks at Razer as Project Valerie (pictured below).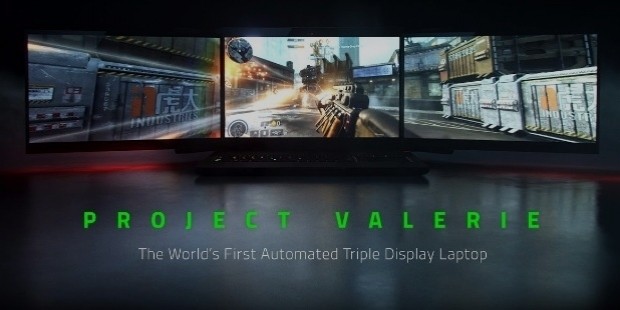 This unique laptop with its impressive foldout design allows users to enjoy their multimedia experience with ease. The two extra screens expanding outwards from the main display supports 4K resolution and both come in at 17 inches when measured diagonally. Although this means that the total weight of the laptop is heavier than the average computer, it's still a great option for people who desire to open several programs without crowding them together in one screen.
Toyota Concept-i
Nothing is safe from the positive clutches of technological development, including personal modes of transportation. Top automobile companies from around the world are always pushing the boundaries when it comes to designing the cars of the future, and Toyota is no exception. We are now at the point where car designers and developers are looking for ways to have cars drive themselves rather than having humans operate them manually.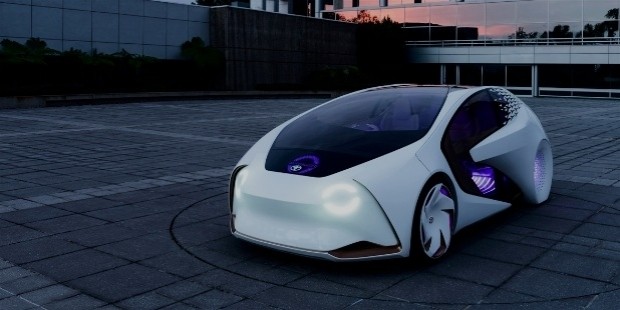 Toyota's latest concept vehicle called the Toyota Concept-i (pictured above) isn't just programmed to drive without human control, but its most intriguing feature is the artificial intelligence that is infused within the car's system. The car company reports that the built-in AI technology of their sleek and futuristic Concept-i will be able to intuitively learn the owners' driving preferences over time and even comes complete with a virtual assistant called Yui.
Want to Be Successful?
Learn Secrets from People Who Already Made It
Please enter valid Email