Rebel Foods SuccessStory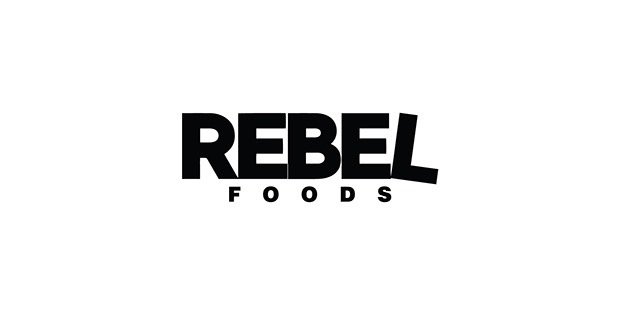 With everything moving towards digitization, Rebel Foods looks to make a stamp in the food industry through a concept called a "ghost or cloud kitchen". The concept so far worked as the Indian startup has already expanded to six countries while recently obtaining a valuation of $1.4 billion.
Company Profile
Rebel Foods Inc. is an online food company based in Mumbai, India. It runs a chain of dark kitchens, also called ghost or cloud kitchens, in multiple locations in Asia.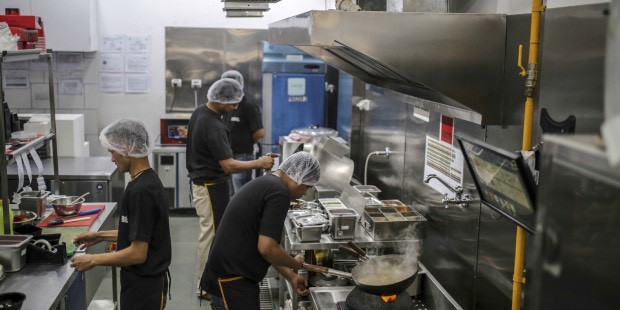 Ghost kitchens began to pop up in the early 2010s as an answer for restaurateurs who want to start their own food business without having to deal with huge overhead costs. Also called an internet restaurant or cloud kitchen, these food businesses don't operate in any physical location and only rely on online orders and deliveries. These kitchens are mostly located in industrial parks, suburban areas, or locations outside commercial centers. Once the food is prepared, the restaurant makes it available either through personal delivery or through a consignment with food stores.
Founded in 2011, Rebel Foods has maximized the concept of cloud kitchens and is slowly making its name in the global food retail industry. It currently operates 350 kitchens in 45 cities across 10 countries including India, Singapore, Indonesia, United Arab Emirates, Malaysia, and Bangladesh. It has also partnered with established brands such as Wendy's, Naturals, and Mad Over Donuts to operate cloud kitchens within India.
Aside from its partners, the startup is best known for the numerous brands operating under its umbrella such as Faasos, Behrouz Biryani, Ovenstory Pizza, Sweet Truth, Mandarin Oak, The Good Bowl, The Biryani Life, and Lunch Box. Faasos, which has become one of India's most popular online restaurants, was the first brand launched by Rebel Foods in 2011. With Ovenstory Pizza (pizza and pasta), Sweet Truth (cakes and pastries), and Mandarin Oak (Chinese food), the company is also expanding its portfolio for customers looking to try out foreign dishes.
Despite operating multiple brands, Rebel Foods is still able to significantly cut down costs since it runs multiple booths/sections in each of its 350 kitchens. In a single kitchen, the company's restaurants such as Faasos and Behrouz Biryani have their own staff, equipment, and delivery tie-ups. The company expects to incorporate more restaurants in its kitchens sometime in the future.
Since setting up its online operations nearly a decade ago, the reception has been very positive for the company. It has raised over $300 million including a recent $175 million Series F funding. High-profile investors have also taken notice including Goldman Sachman Sachs, Tiger Global, SoftBank, Sequoia, and Temasek.
Rebel Foods is headquartered in Nahur, Mumbai and also operates an office in Pune. The company employs around 1,700 employees in its two locations.
Industry Profile
The global ghost kitchen industry is expected to grow 12 percent each year by 2028. By the end, the industry will be worth around $139 billion. Currently, the countries with the most ghost kitchens are China (7,500), India (3,500), and the United States (1,500).
History
In 2011, Jaydeep Barman and Kallol Banerjee initially founded Rebel Foods as Faasos, a physical restaurant chain with online ordering facilities.
In 2015, Barman and Banerjee decided to delve into the ghost/cloud kitchen format with Faasos being their first prototype. They closed the restaurant's physical locations and moved all operations remotely.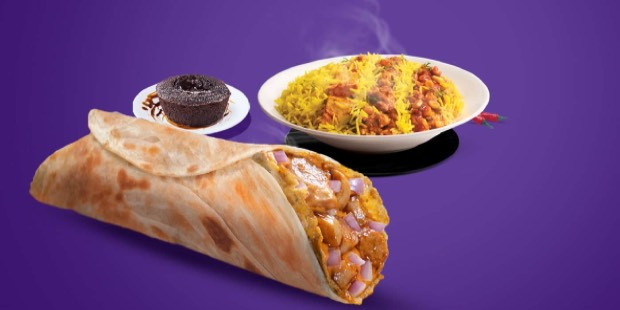 The founders immediately found success with Faasos' cloud kitchen format and added more restaurants to its portfolio. The company was then rebranded to Rebel Foods in 2016 with eight different restaurants operating under the umbrella.
In 2018, the startup commenced the Rebel Launcher Program which is a partnership with India-based restaurants to assist them with their ghost kitchen operations. Some of its current partners include Naturals, Mad Over Donuts, Slay Coffee, Holy Cow, and Zomoz. Popular U.S. chain Wendy's also announced it will be partnering with the startup to open 250 cloud kitchens in India within the next few years.
In 2019, Rebel Foods launched Eatsure which is a food delivery service exclusive to the company's brands and partner restaurant chains.
In 2021, Rebel Foods obtained a $175 million Series F funding round led by Qatar Investment Authority. Sequoia Capital India and Goldman Sachs also participated. After the investment, the startup's valuation skyrocketed to $1.4 billion.
Founders
Jaydeep Barman (who has an MBA from French business school INSEAD) is the company's chief executive officer while Kallol Banerjee (mechanical engineering degree from Jadavpur University) assists in overseeing daily operations.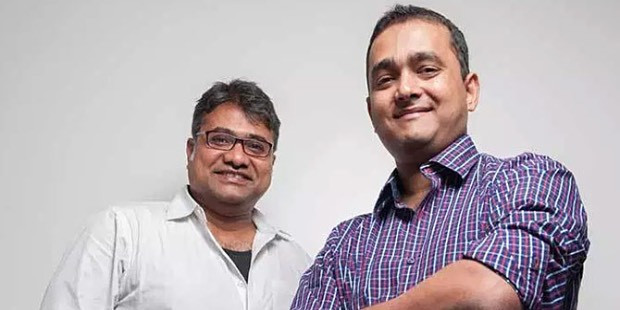 "We are combining the best of both worlds — digital and physical — to understand how to expand a particular brand, to make unit economics work, and to ensure adequate supply chain and leveraging technology," said Barman in a recent interview with TechCrunch.
Revenue
Rebel Foods has not disclosed revenue numbers yet but it appears the company is doing well financially after its recent $1.4 billion valuation.
Competition
Two of Rebel Foods' biggest competitors, Swiggy and Zomato take the majority of the Indian ghost/cloud kitchen market share. The startup also competes with Singapore-based Grab and Indonesia-based Gojek.
Founded in 2014, Swiggy is India's largest food delivery platform with over 1,000 cloud kitchens. Currently valued at $3.6 billion, Swiggy handles one million orders every day and maintains a strict policy of accomplishing deliveries within 37 minutes. The company recently invested $25 million into its cloud kitchen business.
Starting as Foodiebay in 2008, the company rebranded to Zomato two years later and now has over 6,500 restaurant partners from 24 countries around the world. A good percentage of Zomato restaurants are operating as cloud kitchens.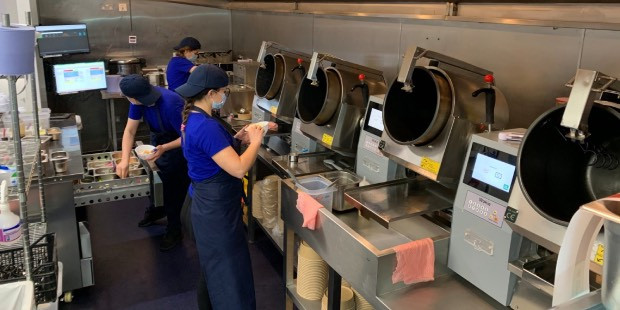 Grab and Gojek are foreign competitors that have found success in the Indian market. Both companies operate super apps, providing different services such as ride services, food delivery, courier delivery, and digital payment services within a single app. In 2020, Grab opened 20 cloud kitchens which increases its total of 62 kitchens within Southeast Asia.
In Closing
As more restaurants switch to cloud kitchens to minimize costs, the success of Rebel Foods has shown that this relatively new concept has a future in the food retail industry. And as the company continues to grow, it won't be long before it makes its presence felt in markets outside Asia.
Full Name :

Rebel Foods
Founded :
Founder :

Jaydeep Barman & Kallol Banerjee
CEO :

Jaydeep Barman
Industry :
Sector :
Country :
Website :
Want to Be Successful?
Learn Secrets from People Who Already Made It
Please enter valid Email