Crocs SuccessStory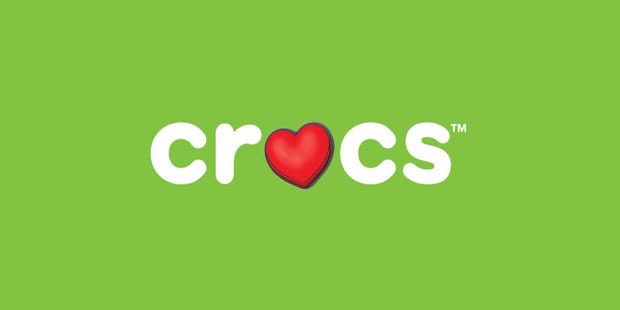 If history is any indication, it's that the most successful brands often stem from the craziest of ideas, ideas that sometimes don't sit well with most people. Despite being called "one of the worst inventions ever", 700 million shoes sold since 2002 tells a different story. Crocs is proof that hate is irrelevant when millions are buying your products.
Profile
Crocs is an American footwear company based in Colorado, USA, responsible for creating one of the most unique (and one of the most hated) shoes of all time: the foam clogs. Not only sporting a unique design, but Crocs' signature product also provides unparalleled comfort and long-lasting durability.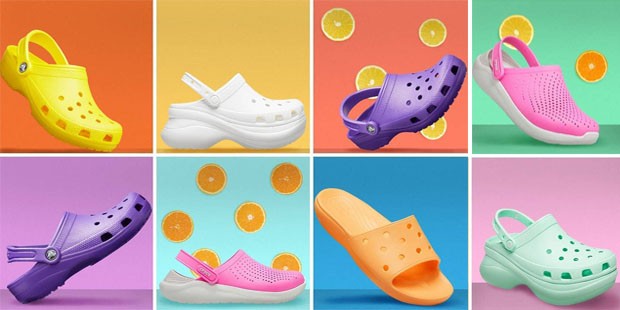 Crocs' foam clogs use a unique polymer material that shapes according to the owner's foot, allowing the person to wear the shoes for hours without having to suffer from any kind of foot pain. The material also doesn't release any odor and can be cleaned by simply using water.
Although comfort is never in question, what turns off most people is the shoes' aesthetic. Exuding a design that resembles the head of a crocodile, the foam clogs has gained a reputation of being a "love it or "hate it" shoe. On one hand, it gets praised for its unique and creative design, and on the other, it gets stereotyped as a shoe for people who simply don't care.
Nonetheless, the foam clogs exceeded all expectations. Crazier and weirder designs were eventually being released, much to the excitement of fans and much to the dismay to those who hated it with passion. In fact, it was the company's main strategy all along: it doesn't matter how many people hate it, all it matters is how many people are buying and how many people are converting.
When it comes to decade-defining shoes, the clogs fully represent the mid and late-2000s, even becoming the unofficial summer shoe for several years. It also sparked the beginning of the "ugly shoe" trend, a trend that has lasted up to this day, with Birkenstock, Teva, and Fila, all following in Crocs' footsteps.
After finding a niche in the footwear market in the 2000s, it wasn't long before Crocs expanded its catalog. The company is now selling sandals, slides, flip-flops, boots, flats, wedges, loafers, sneakers, platforms, and even tiny accessories called "Jibbitz Charms" that can be attached to each clog for customization purposes.
Marketing is a key factor in why Crocs has become a mainstay in casual footwear. Much like the "sneaker revolution" which has seen sneaker companies form partnerships with celebrities, fashion designers, and retail companies to release exclusive and limited edition footwear, Crocs is doing the same thing. Collaborations with rap superstar Post Malone, Grammy winner Ariana Grande, luxury brand Barneys, and fast-food giant KFC, among others, have all generated massive hype (and eventually revenue) for the footwear company.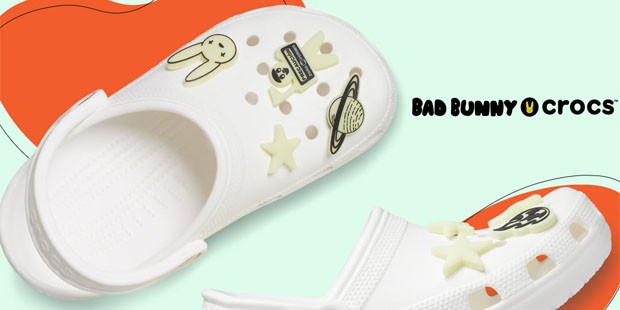 Recently, Crocs teamed up with Latin artist Bad Bunny to release a special limited-edition Bad Bunny glow-in-the-dark themed foam clogs. Originally priced at $65, the clogs sold out within minutes and is currently selling at around $265 on resale website StockX.
Crocs has over 360 stores and is selling in more than 40 countries worldwide.
History
At the tail end of the 1990s, friends Scott Seamans, Lyndon Hanson, and George Boedecker, Jr. decided to start their own business. They came across Foam Creations, a Canadian company that developed a unique kind of polymer material.
Boedecker, Seamans, and Hanson eventually bought the idea from Foam Creations and started making shoes for yachtsmen. By 2001, the very first version of the Crocs called the "Beach" was released, with 200 pairs being sold out immediately.
The company went public in 2006, but after recording fluctuating revenues since becoming a publicly-traded company, and almost going bankrupt in 2008 due to the global recession, company strategies were realigned under the leadership of president and future CEO Andrew Rees.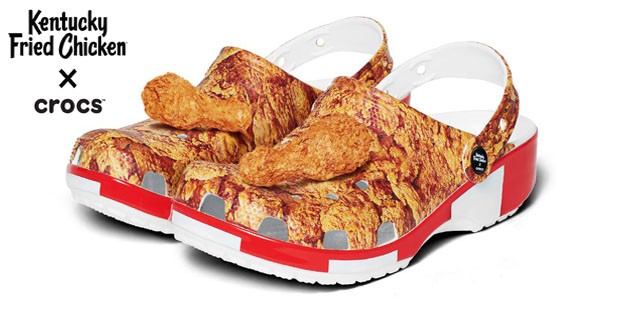 Rees dramatically changed the company's fortunes when he was appointed as CEO in 2017. Despite already selling 300 million pairs of shoes, the company was still underperforming. By 2018, Rees decided to close down underperforming stores and shift the company's focus to the product that gave Crocs its identity: foam clogs. He also decided that every product from then on will be outsourced, turning Crocs into primarily a retail company. The bold strategy has worked so far, with the company experiencing consecutive revenue increases in 2018 and 2019.
Founders
Boedecker met Hanson in high school as they attended the University of Colorado. Seamans and Boedecker were also previous acquaintances as both shared the love for sailing.
After working key positions in the company; Seamans in design, Hanson in operations, and Boedecker in marketing (also becoming Crocs' first CEO), the trio have moved on and are no longer involved with the company they started.
Revenue
In the fourth quarter of 2019, the company earned $263 million, a 21.8% increase compared to the same period in 2018. For the entire 2019, revenues were listed at $1.2 billion, growing 13.1% from the previous year.
The company had recorded similar revenues since 2011, but slow demand and uneven sales caused revenues to dip between 2015 and 2017.
Competition
When it comes to shoes, sandals, and slides, Crocs' main competitors are Birkenstock, Adidas, Nike, Skechers, Fila, Vans, and Deckers (parent company of UGG, Teva, Sanuk, Hoka One, One, and Koolaburra).
Many consider Birkenstock and Teva as Crocs' biggest competitors in the ugly shoe/sandal category. Teva's Universal Sandal and Hurricane XLT2, as well as Birkenstock's Arizona and Gizeh sandals, are popular alternatives to the Croc foam clogs. Nike and Adidas' entry in the slides segment, the Benassi and the Adilette, are also top choices among casual footwear aficionados.
When it comes to classic sneakers, the Vans skate shoes, Skechers running shoes, and Fila Disruptor, all provide stiff competition for Crocs.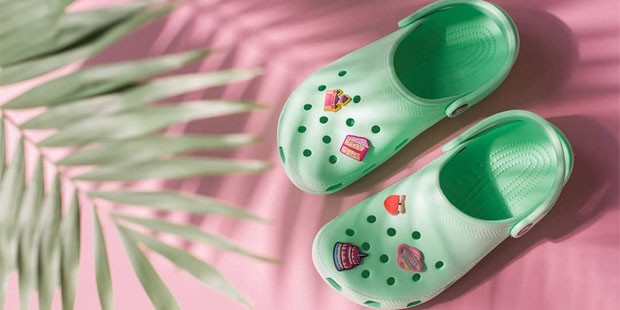 Over the years, Crocs has proven to be more than just a fad. What started as a crazy idea has now turned into the most recognizable and profitable brands in the world. And although it might never outmuscle the bigger footwear companies, it's safe to say that Crocs will also never lose its loyal following.
Full Name :

Crocs
Founded :
Founder :

Jr.
CEO :

Andrew Rees
Industry :
Sector :
Country :

USA
Website :
Want to Be Successful?
Learn Secrets from People Who Already Made It
Please enter valid Email