Marc Benioff Quotes
Marc Benioff is a well-known American internet entrepreneur, philanthropist, and author. Founder of a cloud computing company, Benioff is the CEO and Chairman of salesforce.com. With an idea of replacing traditional software technology, salesforce.com was founded in March 1999 with a vision to create an on-demand, information management service to overhaul the way software programs are designed and distributed.
Success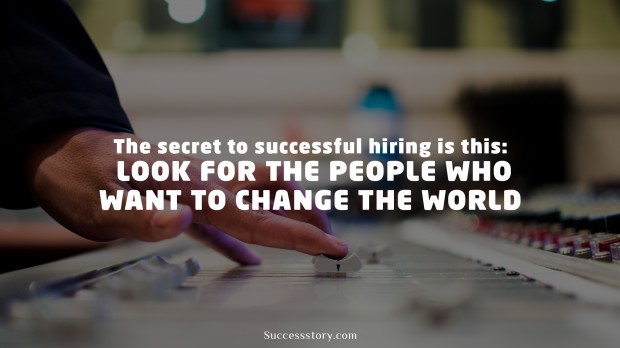 "The secret to successful hiring is this: look for the people who want to change the world."
Under Benioff's leadership, salesforce.com has grown from a revolutionary idea into the fastest growing top ten software company's in the world and one of the largest customer relationship management company. At the age of 15, Benioff founded his first company Liberty Software, an entertainment software company which created video games. After completing graduation, Benioff joined Oracle Corporation in a variety of executive positions and served for 13 years prior to the launching of Salesforce.com. At 26, he became Oracle's youngest person to embrace the title of VP.
Benioff is known widely for his visionary leadership and cutting-edge innovation with honors and awards such as Ernst & Young Entrepreneur of the Year and Top 100 Most Influential People by eWEEK in IT survey and the Top 10 Utmost IT Chief Executives by VNU. Benioff dedicated his career to use the information technology to create positive social change. Marc has also written quotes for inspiring small business owners to achieve success and greatness in the tech-world. For this, he launched salesforce foundation and defined 1-1-1 model, where the company gives 1% of profit, equity, and employee hours back to the community and people it serves.
Want to Be Successful?
Learn Secrets from People Who Already Made It
Please enter valid Email