George Burns Quotes
George Burns was an American comedian, actor, singer, and writer. He was one of the few entertainers whose career successfully spanned radio, film and television. His arched eyebrow and cigar-smoke punctuation became familiar trademarks for over three-quarters of a century. He said I'd rather be a failure at something I love than a success at something I hate.
Happiness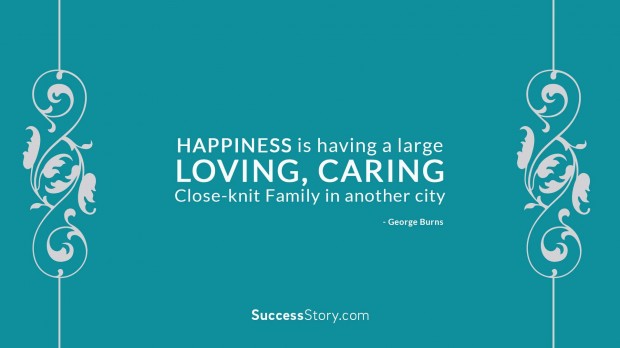 "Happiness is having a large , loving, caring, close-knit family in another city "
He mocked ageing in his quotes and said Age to me means nothing. I can't get old; I'm working. I was old when I was twenty-one and out of work. As long as you're working, you stay young. When I'm in front of an audience, all that love and vitality sweeps over me and I forget my age. Happiness is having a large, loving, caring, close-knit family in another city. If you ask what is the single most important key to longevity, I would have to say it is avoiding worry, stress and tension. And if you didn't ask me, I'd still have to say it. I look to the future because that's where I'm going to spend the rest of my life.
He said that the secret of a good sermon is to have a good beginning and a good ending, then having the two as close together as possible which will actually make the complete sermon good itself. His humor in quotes reflected when he said that simply It takes only one drink to get me drunk. The trouble is, I can't remember if it's the thirteenth or the fourteenth. There are very lively and age defying quotes which help in actually lightening the feeling of growing old.
Want to Be Successful?
Learn Secrets from People Who Already Made It
Please enter valid Email