Kin Hubbard Quotes
Kin Hubbard was a reputed American journalist, humourist, and cartoonist. Although this great personality is not amongst us, today but creative works serve as his memoir. He was one of the widely appreciated personalities of the nation. In the words of Laurence J. Peter- When Hubbard died the whole nation mourned. He was the first American whose funeral service broadcasted over a radio network.
Happiness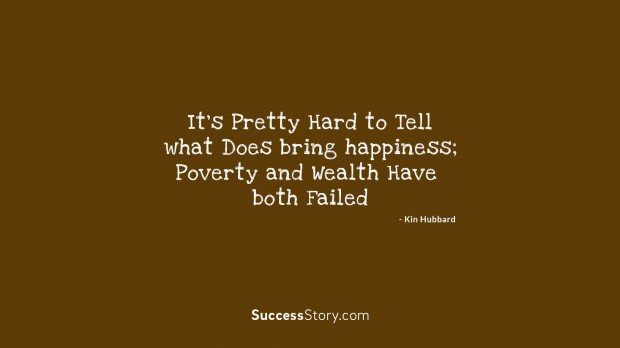 "It's pretty hard to tell what does bring happiness; poverty and wealth have both failed"
Kin Hubbard cartoons weren't merely amusing characters. His comic essays and illustrations earned him honour in the industry. Kin Hubbard's creations were highly admired because they featured an amazing blend of humour and value. There is lot to learn from his creative works. There is handful collection of his work, but Kin's contribution to the development and growth of the comic strip is worth acknowledging.
Best of Kin Hubbard quotes showcase that he was one of a kind. His modest attempt to treat his shortcomings is has added another lush to his star capabilities. He overlooked his incapabilities and came up with something really worth admiring and amazing. Kin Hubbard was one of the most notable personalities of his times. His values and ideal thinking made him popular among the audience, friends, and even critics. His cartoons were highly influential. He also demonstrated a crucial role in mediating social disorders.
Kin Hubbard was an inspiration for the society and its people. His quotes and sayings are simply words of wisdom that brag value and morality. It will be a thing of pleasure to follow his footprints and enrich our lives learning great values from his quotes.
Want to Be Successful?
Learn Secrets from People Who Already Made It
Please enter valid Email