Judit Polgar Success Story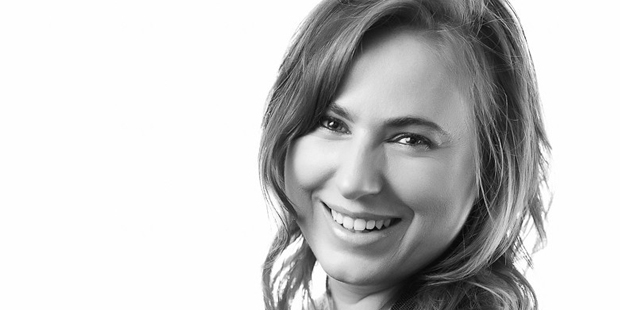 Judit Polgar is the greatest ever female player to have played the game of Chess. In 1991, she achieved the title of Grand Master at the age of 15 years and 5 months, being the youngest person in history to achieve that feat. She has been ranked as high as eighth in the FIDE ratings in 2005. She is the only women to be part of the FIDE Top 100 players list. She has the distinction of defeating World Champions such as Garry Kasparov, Anatoly Karpov, Boris Spassky, Vishwanathan Anand and Veselin Topalov.
Childhood
Judit Polgar was born on July 23, 1976 in Budapest, Hungary. She is the youngest of three daughters born to Laszlo and Klara Polgar. Laszlo Polgar's children were part of an educational experiment which was to prove his thesis that 'Geniuses are made, not born'.
Judit and her sisters were home-schooled with special emphasis given on chess. Her sister Susan Polgar went on to achieve Grand Master status whereas her sister Sofia went on to become an International Master. This was the proof that Laszlo's experiment had succeeded after all.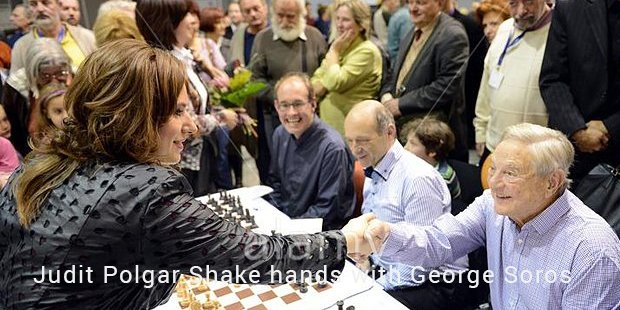 Judith Polgar with George Soros
Early Life
Judit began improving at a very rapid pace from a young age. At the age of five she was able to beat her friend without looking at the board. She began participating in tournaments at the age of just 6, and by the age of 9 her FIDE rating had already reached in excess of 2000 points. She was able to defeat International Master Dolfi Drimer at the age of 10 itself. This made huge headlines in the chess world but the very next year, at the age of eleven she did the unbelievable by beating a Grand Master by the name Lev Gutman.
Early Career
In November 1988, Judit was awarded the International Master Title becoming the youngest ever in history to achieve that title. By now she had a FIDE rating of 2555 points which was 35 points more than the World's Women Champion Maia Chiburdanidze. She practiced chess for more than 6-7 hours a day other than playing numerous practice matches. By the age of 13 she had already cracked the top 100 rankings in the world. There was no upper limit for the success that Judit was going to achieve.
In 1990, she and her sisters participated in the Olympics, winning the gold medal for their country. This would be last women-only tournament that Judit would ever participate in.
She was always against the discrimination of women in chess and advocated for equal opportunity for both genders to compete on the same platform. From 1991 onwards she has participated in events which have been specific for the male category. In December 1991, she stunned the world when she won the Hungarian National Championship to become Grand Master at the age of 15 being the youngest ever to do so at that time.
Achievements
In January 1993, she defeated former world champion Boris Spassky in an exhibition match to win one of the greatest matches of her career.
In 1994, she won the Madrid international in Spain against formidable opponents whose average rating was 2672. This performance took her rating to an amazing 2778. In 1998, Judit went on to beat the FIDE World Champion at that time, Anatoly Karpov by a margin of 5-3. In 2002, Judit was able to finally defeat her adversary World No.1 Garry Kasparov in a rapid chess match.
By 2003, she was among the top ten rated chess players in the world. In the year 2005 she became the first woman to qualify to compete for a World Championship.
She has been winner of numerous prestigious tournaments at Hastings (1993), Madrid (1994), U.S. Open (1998), Hoogeveen (1999) and Japfa (2000). She has been able to successfully defeat most of the top players of her generation. She is youngest, the first female to reach numerous chess milestones. The courage with which she has fought against discrimination and broken many barriers over the years has been of inspiration to millions of sports lovers. There is no doubt that she is the greatest female chess player ever but this could not have been possible without the years of hard work and dedication that she and her family put into the game of chess.
Awards
2013

Order of Merit of the Republic of Hungary
2012

Caissa
Know More
Judit Polgar's Best Game - J Polgar vs Anand
Full Name :

Judit Polgar
Zodiac Sign :
Birth Place :

Budapest
Occupation :
Industry :
Want to Be Successful?
Learn Secrets from People Who Already Made It
Please enter valid Email