Mary Kom Story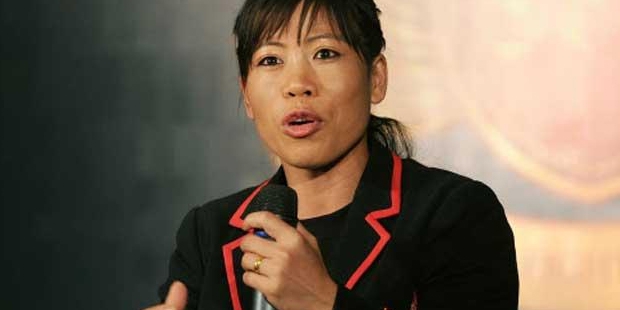 Profile
Few Indian sportswomen have made a mark in the Indian sports arena. Today, women are coming forward from all walks of life. Until a few months back, no one could associate with the common and tiny looking Mary Kom with a sport like Boxing.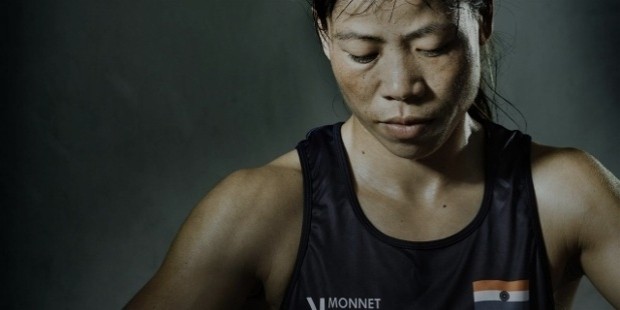 Today, everyone accepts her gaming prowess. This little woman from the jhum fields of Manipur has taken the sport of Indian Boxing from an existence of obscurity to the world podium. She worked hard and made up for her lost time in education to excel in boxing sport. Kom finally brought home success, name and honour.
Childhood and Early Years
Mary was born to Mangte Tonpa Kom and Mangte Akham Kom, who were workers in the local Jhum fields in Kangathei, a village in Manipur India. She is from Sino-Tibetian speaking tribe of 'kom' .
Education
Mary Kom studied only till standard VIII, and never had a flair for studies. She was in love with the game of Boxing and wanted to learn the art and skill. Before boxing happened, she used to work with her father in their fields and tend to animals. Mary was inspired by athlete Dingko Singh and took to boxing. She started her training with M. Narjit Singh at KhumanLampak in Imphal who was the then Manipur's state boxing coach.
Beginning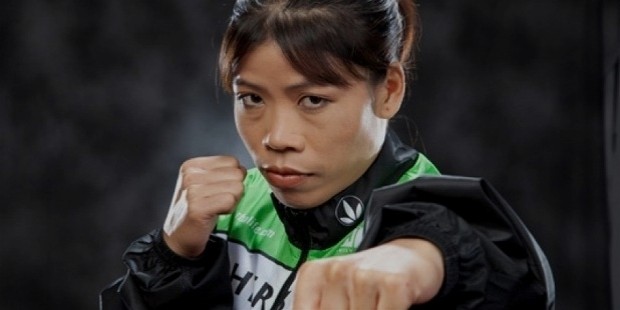 Kom started winning early on and won her first silver in 2001. She went on to win 6 Gold medals at the World Amateur Boxing Championship and also won gold at the 2003 Asian Games. She won the Witch Cup in the year 2002.
Mary got married early in the year 2005 to her longtime friend and support, Only. Together, they went ahead to have twins. It was then everyone thought that her career was finished and Kom would never return to the sport.
" In a sportsperson's life, pressure is always there; you have to learn to deal with it." - Mary Kom
Career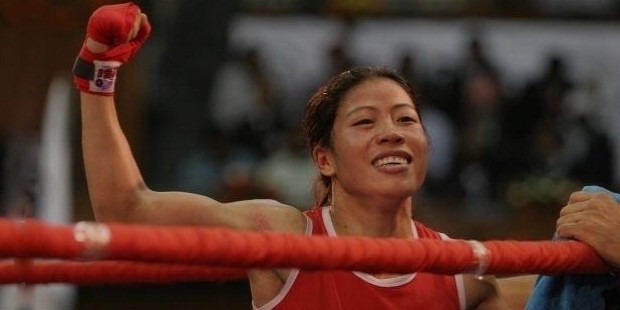 Kom is a woman of substance who proved that everything is possible if you set your heart, body, mind and soul into your dream. She made a classic come back to tell her critics that she still had what it takes to be a winner. She silenced the sceptics by winning a silver medal in the year 2008 at the Asian games and Gold at China's AIBA Women's World Boxing Championship.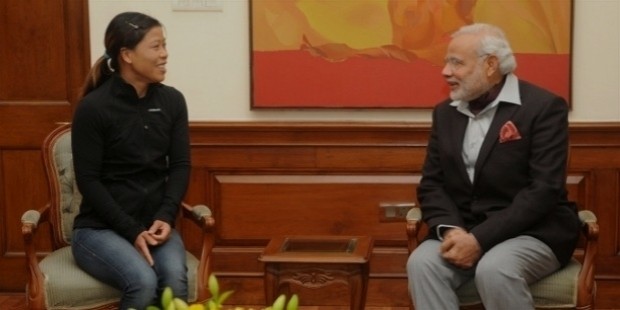 Mary Kom With Narendra Modi
Success was not easy for Mary Kom as she had domestic responsibilities. She tried to get a government job, but was unsuccessful. With the support from her family and husband, Kom started training again and rebuilt her body, stamina and strength. She worked almost round the clock to make sure she was taking care of her family and at the same time trained hard in boxing. Her comeback was filled with accolades and awards.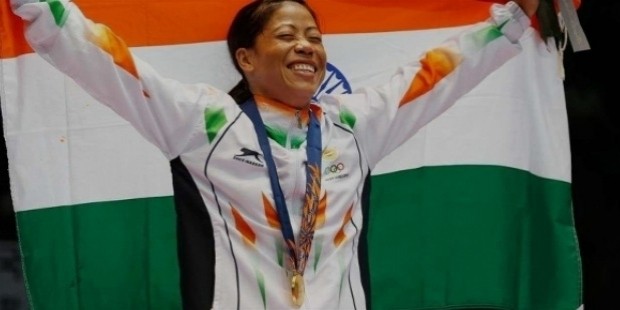 Kom went on to represent India in Boxing, 51 kg for the first time at the Olympics. Mary Kom was the only to qualify and she went on to win the Bronze for India. It was a proud moment for every Indian. Mary Kom had become an inspiration to many. Today, she makes sure she helps other girls achieve their dreams and aids them to fight against the odds. She runs an academy in Manipur that teaches self-defense.
Personal Life and Family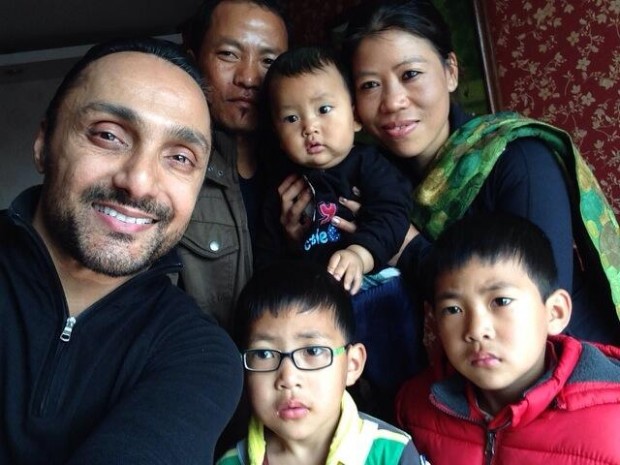 Mary Kom with her family and Rahul Bose
She Met het husband Karung Onkholer Kom when he was studying law in Delhi University and Mary was on her way to the national games in 2001. They got married after 4 years of dating in 2005.
She had twin sons in 2007, which critics thought were the end of her career. But she close to show us instead what a woman sports person was capable of. She also has another son who was born in 2013.
Biography and Biopic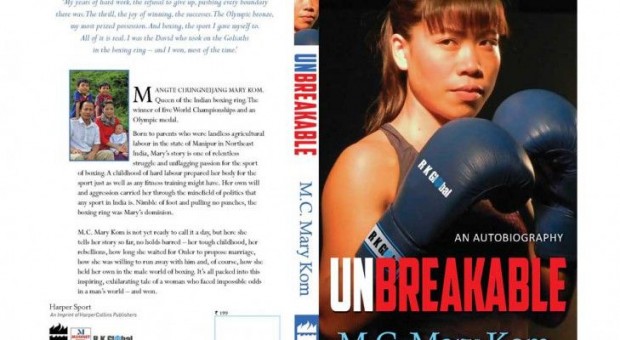 She co-authored her autobiography Unbreakable, with Dina Serto and was published in 2013 by Harper Collins.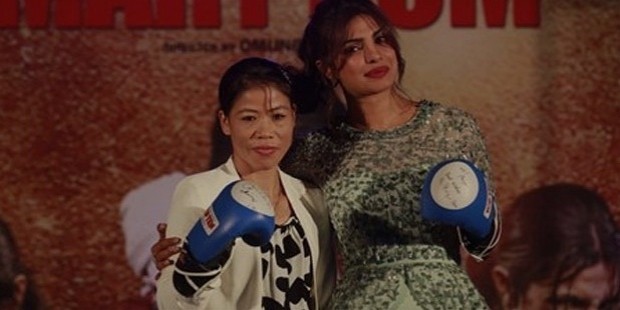 In 2014, a biopic of Mary Kom's life released with Priyanka Chopra playing the titular character in the movie. The movie used Meithei ( the main language of Manipur) rather than Kom language (Which is Mary's Mother tongue), other than that, it is a rather accurate portrayal of her.
Awards
2014

Big Star Most Entertaining Sportsperson of the Year
2013

Padma Bhushan
2012

CNN IBN INDIAN OF THE YEAR
2010

Padma Shree, Sportswoman of the year
2009

Rajiv Gandhi Khel Ratna
2007

Rajiv Gandhi Khel Ratna
2005

Gold Medal Women's World Cup
2004

Gold Medal in Women's World Cup
2003

Arjuna
2003

Gold Medal in Asian Women's Championships
2002

Women's World Amateur Boxing Champion
2002

Witch Cup
Conversation with Mary Kom and Onler Kom
Want to Be Successful?
Learn Secrets from People Who Already Made It
Please enter valid Email