Jimmy Wales Success Story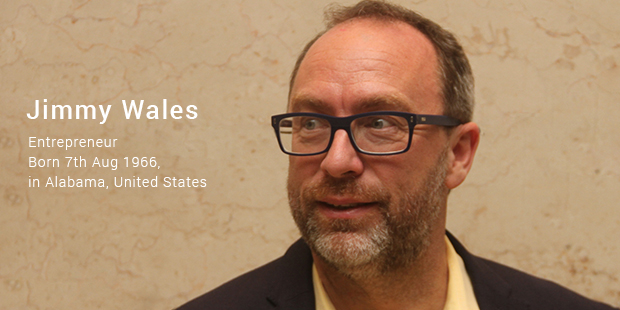 Jimmy Wales is known as the co-founder of Wikipedia which is a non-profit online encyclopedia. As of October 2013, it is ranked as the 6th most visited site on the planet. In January 2010 only, Wikipedia earned more than 365 million unique visitors. It is used regularly by more than 500 million users worldwide. Wikipedia has revolutionized digital knowledge sharing which has been the reason behind its immense success. Jimmy Wales has been the reason behind the rising of Wikipedia into a global phenomenon.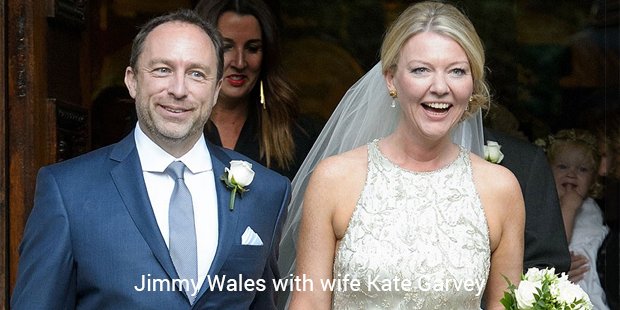 Childhood
Wales was born on August 7, 1966 at Huntsville, Alabama. His father was a grocery store manager whereas his mother ran a single room school where Wales and his three siblings studied. He had an interest in reading from a very young age. He attended a school in his home town called the Randolph School before graduating at sixteen. He got his Bachelor's Degree in Finance from the prestigious Auburn University. He taught at the University of Alabama and the Indiana University while pursuing his postgraduate studies. But it is surprising that he never finished the doctoral dissertation required for his PHD, the reason being nothing but boredom.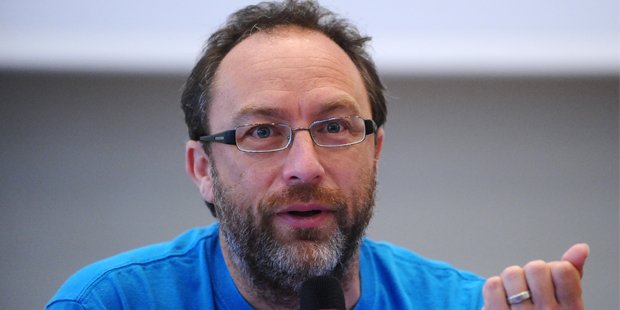 Early Career
In 1994, Wales took a job at a trading firm called Chicago Options Associates. He used to spend his free time exploring the internet and writing computer code. Inspite of doing well in his finance company and his prospects looking bright, he quit in order to start his own internet company. He had dreams of making knowledge sharing on the internet a reality and believed that this was the first step towards that goal.
He started a company called 'Bomis' along with two of his partners. This was a website especially made to sustain male interests. So he ended up allowing unethical material on the website for a period of time. He was only looking ahead at starting his dream project and he needed the money to finance it independently. Soon the website began bringing in money and helped Wales finance his dream project.
He started with the idea of having a web portal where people would upload content and experts would edit it. So he started the site 'Nupedia' which aimed at providing free content quality which would be equal to professional encyclopedias which were existing in the market. The website started off by seeing many people around the world volunteering to write articles but came to a grinding halt when the experts reviewing it were taking a lot of time to make the edits.
Then Wales realized that this model had failed as only a single person was able to submit an article and only a single expert would be able to edit it. This process was taking a long time and thus hindered the growth of the web portal. Soon Wales and his team came up with an idea of allowing maximum number of submissions to a single topic and also allowing any user to make an edit. But they were hesitant on the quality of content that would result out of this.
Things work well when a group of people know each other, and things break down when it's a bunch of random people interacting - Jimmy Wales
This is when they realised that finding faults in an article is very easy but collecting information is more important. So Wales started Wikipedia with the hope and dream that it would be a portal where more and more information would be piled up. So Wikipedia was officially launched on January 15, 2001 but it had gone through many technical and conceptual trial testings before this. Wales was overwhelmed by the response the site was receiving, it was far in excess than he or his team had imagined.
It became a huge success in a very short time with a small group of editors making sure that the facts were corrected regularly. In 10 years Wikipedia had grown in leaps and bounds and has become the largest online encyclopedia in the world. And in the course of time Wales ensured that advertisements would not be published on Wikipedia so as not to hinder the learning process.
Achievements
Today Wikipedia has more than 30 million articles in more than 287 languages and it is absolutely free. Jimmy Wales has achieved something more than wealth; from earning money by running an unethical site to running the biggest knowledge hub in the world. He has gone from being without self-respect to being highly respected by the world today. His success cannot be measured in monetary terms.
The Wiki Workplace -Jimmy Wales
Full Name :

Jimmy Donal Wales
Birth Place :
Education :

University of Alabama ,
Auburn University Alabama,
Indiana University Bloomington Indiana,
Randolph School Alabama
Occupation :
Industry :
Networth :

$1 Million
Want to Be Successful?
Learn Secrets from People Who Already Made It
Please enter valid Email